Rent Wedding Stairway Draping, & Aisleways
COVER ANYTHING HORIZONTALLY BY RENTING DIY WEDDING DRAPERY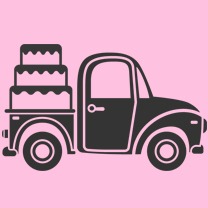 Why Hire ShipOur.Wedding
™

?

1.)  FREE Nationwide shipping both ways on orders over $94
2.)  Most sought after stairway/aisleway drapes in the U.S.A.
3.)  Industries best non-transparent fabric
4.)  Largest online wedding drapery supplier in the midwest
5.)  EASY setup tutorial videos with QR code technology
6.)  Save more with our lighting design & complete package
Process for Renting DIY Wedding Drapery?
🖥 Find the DIY wedding rentals you love in the categories above
🗓 Check availability, 25% retainer reserves your date
💳 30 days before your event the remaining 75% is due in full
🇺🇸 FREE nationwide standard shipping both ways on orders $94+
📆 Guarantee standard shipping rentals arrive 2-days before event
📦 You receive order, open reusable case, it has everything you need
🎉 Setup package, do it yourself, & enjoy your aisleway drapery!
📦 Send back rentals & instructions in same box with prepaid label
Should I Rent Wedding Stairway Draping?
A commonly overlooked area to use decorating supplies are your railings & walkways. Our best advice is for you to use draping in places that will get photographed. We recommend DIY wedding drapery for stairs, banisters, and ceremony aisles. Best of all, our rentals begin at prices as low as $25. Keep reading to learn how a simple piece of fabric can supply your photos with an extraordinary backdrop!
You can use fabric as a part of your layout design to help with both the look & function of your space. For example, if you don't want anyone walking down your ceremony aisleway, then drape off seats. This lets them know to enter from the outside and not the inside.
When renting DIY wedding drapery, the two main packages have sizes available in 25 foot & 75 foot. All you have to do is mount one end with a pipe cleaner/zip-tie and gather the piece in your hand for proper fullness. Then attach the fabric in the places you desire. It's really that easy. As you can tell there are many uses for fabric on your big day. So go ahead & rent wedding stairway draping above.