DIY Projector Accessory Rentals
The cables, cords, and everything you need for projectors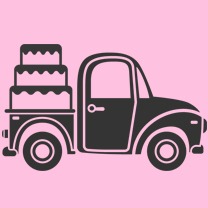 Reasons to Hire ShipOur.Wedding
™

?

1.)  FREE Nationwide shipping both ways on orders over $94
2.)  We specialize in DIY projector accessories for big & small events
3.)  We've been award TheKnot & WeddingWire Awards
4.)  Over 250 options to ensure your perfect wedding
5.)  EASY setup tutorial videos with QR code technology
6.)  Save more with our lighting design & complete package
How Do DIY Projector Accessories Work?
🖥 Find the projector cables & accessories you love in items above
🗓 Check availability, put down a 25% retainer to reserve your date
💳 30 days before your event the remaining 75% is due in full
🇺🇸 FREE nationwide standard shipping both ways on orders $94+
📆 Guarantee standard shipping rentals arrive 2-days before event
📦 Open reusable box, it has everything you need
🎉 Setup package, do it yourself, & enjoy your projector rentals!
📦 Send back rentals & instructions in same box with prepaid label
Why Should I Rent Projectors, Cables & Accessories?
If you are planning on renting a projector for your next company meeting or private party, then you will need the right cords. ShipOur.Wedding was founded on the idea of providing easy to use rentals at DIY prices. Keep reading to learn about some of our popular cables and accessories.
Corporate events will sometimes have breakout rooms to help with educating their teams on new trends, product, and company progress. One of the main things you will need in breakout rooms are projector rentals. If your planning committee is responsible for coordinating the setup for your DIY rentals then you will want projector accessories and cables that improve your experience.
In addition, to helping you with the projector you can also browse our screen and cable bundles. This includes, HDMI cables, couplers, HDMI adapters, & projector stand rentals. When you pull off your video presentation flawlessly, you'll LOVE your slideshow! Show off your feature film at your upcoming event with our team of projector pros. Browse video DIY projector cables above. We look forward to helping you display media at your upcoming meeting or celebration.