CONTACT
This privacy policy governs the manner in which Ship Our Wedding ("SHIP") collects, uses, maintains and discloses information collected from users (each, a "USER") of the https://www.shipour.wedding website ("SITE"). This privacy policy applies to the SITE and all products and services offered by SHIP. If indicated, it may apply to affiliated sites as well.
For any questions about this privacy policy, the practices of this SITE, or USER's dealings with this site, please contact:
Legal Department
Ship Our Wedding
21312 Hilltop Street
Southfield MI 48033
Main: (844) 744-7699


Additional company information can be found at https://www.shipour.wedding/company/. SHIP business activities are primarily in the area of 'do it yourself' event rentals. SHIP additionally conducts business in the area(s) of event production, warehousing, and logistics.
COLLECTION
SHIP may collect Personal Identifiable Information (PII) from USERS in a variety of ways, including, but not limited to, when USERS register on the SITE, place an order, fill out a form, follow the company on social media, create a privacy policy, and in connection with other activities, services, features or resources SHIP makes available on the SITE.
USERS may be asked to provide, as appropriate, their name, mailing address, email address, phone number, payment information, event photos, company name, and other event related experiences. USERs may, however, visit the SITE anonymously. SHIP will collect PII from USERS only if such information is submiteed voluntarily. USERs can always refuse to supply PII, except that it may prevent them from engaging in certain SITE related activities.
We may collect non-PII about USERs whenever they interact with the SITE. Non-PII may include the USER's geographic region, browser type and version, time of day of connection, and technical information about USER's means of connection to the SITE, such as IP address, the Internet Service Provider (ISP) used, and other similar information.
SECURITY
The SITE uses appropriate data collection, storage and processing practices, and security measures designed to protect against unauthorized access, alteration, disclosure, or destruction of USER's personal information, username, password, transaction information, and data stored on the SITE. Any sensitive and private data exchanged between the SITE and its USERs is done using an SSL-secured communication channel, encrypted and protected using public key encryption and digital signatures. The SITE is in compliance with PCI security standards, in order to create an environment that is as secure as possible for USERs.
The SITE is tested regularly for vulnerabilities, in order to create an environment that is as secure as possible for USERs.
SHIP has customer support systems in place, which may include the following:
Web form submissions
Online chat interfaces
Customer login
Customer service center
USER can read more about SHIP's Rental Agreement here.
SHARING
SHIP may use third party service providers to help operate the business and the SITE, or administer activities on USER's behalf, such as sending out newsletters/surveys, assisting USERs with online questions/phone support, completing orders with services provided by partners/suppliers/affiliate companies, & providing shipping through order fulfillment. SHIP may share USERS information with these third parties for those limited purposes, provided that USER has submitted an order online and provided personal information.
USERs may find advertising or other content on the SITE that links to the sites and services of partners, suppliers, affiliates, advertisers, sponsors, licensors and other third parties. SHIP does not control the content or links that appear on these sites and is not responsible for the practices employed by websites linked to or from SHIP's SITE. In addition, these sites or services, including their content and links, may change frequently. These sites and services may have their own privacy policies and customer service policies. Browsing and interacting on any other website, including website which have a link to the SITE, is subject to that website's own terms and policies.
SHIP may share USER's information to defend the company's rights and properties, or to comply with legitimate law enforcement purposes. USERs are advised that ownership transfer or data destruction may occur in the event of a merger, bankruptcy or cessation of operation.
USERs may opt out from receiving mailings from SHIP. USERs can unsubscribe by following the instructions included in the emails.
SHIP may contact clients or customers for various reasons including responding to inquiries, payment processing, notification of errors, or incident. SHIP may contact USERs by email, phone, and newsletters. SHIP will never sell a USER's information to a third party and all data will be kept confidential.
USE
SHIP may collect and use users' personal information for the following purposes:
To process payments
SHIP may use the information USERs provide when placing an order only to provide service to that order. SHIP does not share this information with outside parties except to the extent necessary to provide the service.
To send periodic emails
SHIP may use the email address USER's provide to send USERs periodic information, including updates pertaining to an account or an order. USER email addresses may also be used to respond to inquiries, questions, and/or other requests. If a USER decides to opt-in to SHIP's mailing list, USER will receive emails that may include company news, updates, related product or service information, etc. If at any time the USER would like to unsubscribe from receiving future emails, SHIP includes detailed unsubscribe instructions at the bottom of each email.
COOKIES
The SITE may use "cookies" to enhance the USER experience. The USER's web browser places cookies on their hard drive for record-keeping purposes and sometimes to track information about them. USERs may choose to set their web browser to refuse cookies, or to provide an alert when cookies are being created. If cookies are blocked, please note that some parts of the SITE may not function properly.
CHILDREN'S PRIVACY
Protecting the privacy of the very young is especially important. For that reason, SHIP will never collect or maintain information through the SITE from those known to be under the age of 13, and no part of the website is structured to attract anyone under 13.
CHANGES TO THIS POLICY
SHIP reserves the right, at its sole discretion, to change, modify, add or remove portions of this privacy policy, at any time. It is USER's responsibility to check this privacy policy periodically for changes. USER's continued use of the SITE following the posting of changes will mean that USER accept and agree to the changes. As long as USER complies with this privacy policy, SHIP grants the USER a personal, non-exclusive, non-transferable, limited privilege to enter and use the SITE.
LAST UPDATE
This privacy policy was last updated on Monday September 28th 2020 21:58:30 PM
~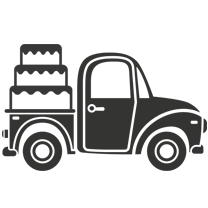 37 Cheap, Easy, & FREE Tips on How to Make Your DIY Wedding Unique