Rent Pavilion Tent Draping
Easy to Setup Wedding Drapery Rentals for Outdoor Tents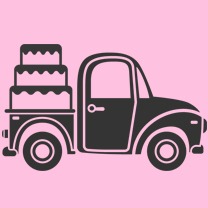 Why Hire ShipOur.Wedding
™

?

1.) FREE Nationwide shipping both ways on orders over $94
2.) Variety of popular tent pavilion draping rentals
3.) Industries best non-transparent fabric
4.) Large online wedding drapery supplier in the USA
5.) EASY setup tutorial videos with QR code technology
6.) Save more with our lighting design & complete package
How Does It Work?
🖥 Find the wedding drapery rentals you love in above categories
🗓 Check availability, 25% retainer reserves your date
💳 30 days before your event the remaining 75% is due in full
🇺🇸 FREE nationwide standard shipping both ways on orders $94+
📆 Guarantee standard shipping rentals arrive 2-days before event
📦 You receive order, open reusable case, it has everything you need
🎉 Setup package, do it yourself & enjoy your pavilion tent draping!
📦 Send back rentals & instructions in same box with prepaid label
Should I Rent Pavilion Tent Draping?
Make your Outdoor weddings & events look grand. Besides uplighting in trees, decorate your outside space with wedding drapery rentals. Outdoor weddings in tents & pavilions have many benefits. Let's some ways to enhance your space with DIY draping rentals.
Tents are frame or pole structures. Frame tent canopy draping requires special clamps. 95% of the time you will get a pole tent. The poles hold up your canopy creating a place to mount 25′ swags. Also use this on pavilion beams & rafters. Decorate your perimeter with straight swagged pipe & drape. If your tent/pavilion is 40ft x 20ft, then rent 120ft of drapes to cover your perimeter (40 + 40 + 20 + 20). Or you can cover pillars & beams with free standing corner drapery.
Setup can be simple with pavilion tent draping. Have your tent setup at your house (3) days before your date & start decorating before your event. ShipOur.Wedding™ rentals have easy setup tutorial videos & look stunning! Our tent pavilion decor kit has options like outdoor string lights & waterproof outdoor uplighting. Make the most of your outdoor DIY wedding with our low cost pavilion tent rentals.