Rent Table, Centerpiece, Cake & Door Pinspots
SPOTLIGHT YOUR DIY CENTERPIECES, ENTRANCES, & DANCES LOOK LARGER THAN LIFE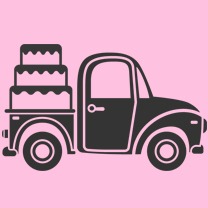 Reasons to Hire ShipOur.Wedding
™

?

1.)  FREE Nationwide shipping both ways on orders over $94
2.)  We have been providing lighting design since 2005
3.)  We rent you the same equipment the pros use
4.)  Most powerful LED technology period
5.)  EASY setup tutorial videos with QR code technology
6.)  Save more with our lighting design & complete package
How Do I Rent Cake Pinspot?
🖥 Find the DIY wedding pinspots you love in the categories above
🗓 Check availability, put down a 25% retainer to reserve your date
💳 30 days before your event the remaining 75% is due in full
🇺🇸 FREE nationwide standard shipping both ways on orders $94+
📆 Guarantee standard shipping rentals arrive 2-days before event
📦 You receive order, open reusable case, it has everything you need
🎉 Setup package, do it yourself, & enjoy your pinspot package!
📦 Send back rentals & instructions in same box with prepaid label
Why Should I Rent Centerpiece Pinspots?
When you think about your DIY wedding reception, what is important to you? If you said everything then we have read your mind. When you rent cake pinspot or centerpiece pinspots, you are getting piece of mind that everything will look perfect.
We like to focus on your smaller details. We want you to think about how your floral arrangements will look when your lights are dimmed. If you decide to aim a pinspot on them, they will look larger than life. Imagine a subtle spotlight on you as you are cutting your cake.
As you can tell, these are the two most common ways to use pinspots at your wedding. These lights are an affordable & cheap way to expensive alternatives. They can even setup in minutes with magnets! Learn more & get a beautiful look with DIY wedding pinspots.