Rent DIY Uplighting & Wireless Uplights
LIGHT UP YOUR DIY RECEPTION WITH PRIMARY & SECONDARY COLORS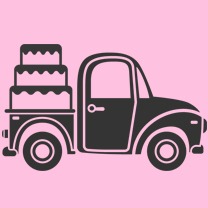 Reasons to Hire ShipOur.Wedding
™

?

1.)  FREE Nationwide shipping both ways on orders over $94
2.)  We have been providing uplighting rentals since 2005
3.)  We rent you the same equipment the pros use
4.)  Extremely powerful LED technology
5.)  EASY setup tutorial videos with QR code technology
6.)  Save more with our lighting design & complete package
How Do I Rent DIY Uplighting?
🖥 Find the DIY wedding rentals you love in the categories above
🗓 Check availability, put down a 25% retainer to reserve your date
💳 30 days before your event the remaining 75% is due in full
🇺🇸 FREE nationwide standard shipping both ways on orders $94+
📆 Guarantee standard shipping rentals arrive 2-days before event
📦 Open reusable box, it has everything you need
🎉 Setup package, do it yourself, & enjoy your uplighting rentals!
📦 Send back rentals & instructions in same box with prepaid label
Why Should I Rent Wireless Uplights?
Lighting design is the category we would place rent DIY uplighting into. These fixtures are the most cost effective way to add color to your DIY wedding reception. When you rent wireless uplights or any thing else, it will setup fast! All you do is turn it on, set your color and then place your light in the place you need to light up. The price per light is so low that anyone can plan a DIY wedding on a budget.
What we love about when you rent DIY uplighting is how easy they are to setup. Literally, most of our fixtures only take 1 minute each! This means you can affordably add beautiful colors to give a gorgeous backdrop to your event in the quickest way possible.
There are (3) types of lighting. You can rent wireless up lighting for wedding, DIY wedding uplights rental, & DIY outdoor wedding uplighting. To learn more about what uplighting package is best for you click the thumbnails above. We look forward to helping you create magazine worthy wedding photos.