Rent Wedding Draping Fabric Colors
BELOW COLORS ARE ADDED PER PIECE TO EXISTING DRAPERY RENTAL ORDERS ONLY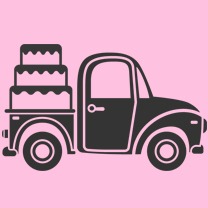 Why Should You Rent Fabric Online?
1.)  FREE Nationwide shipping both ways on orders over $94
2.)  Most sought after fabric colors in the U.S.A.
3.)  Industries best non-transparent fabric for weddings
4.)  Largest online wedding drapery supplier in the midwest
5.)  EASY setup tutorial videos with QR code technology
6.)  Save more with our lighting design & complete package
How Does It Work?
🖥 Find the DIY wedding rentals you love in the categories above
🗓 Check availability, 25% retainer reserves your date
💳 30 days before your event the remaining 75% is due in full
🇺🇸 FREE nationwide standard shipping both ways on orders $94+
📆 Guarantee standard shipping rentals arrive 2-days before event
📦 You receive order, open reusable case, it has everything you need
🎉 Setup package, do it yourself, & enjoy your drapery fabric colors!
📦 Send back rentals & instructions in same box with prepaid label
What Fabric is Used for Wedding Draping?
Our draping fabric for weddings is a poly-silk blend. You can rent wedding draping fabric colors besides white for pipe and drape? Bundle more than 10 wedding colors with backdrops alongside uplighting. Use different colors to create a dramatic look in your tent or venue. This fabric is not available for individual rental, it has to be added to an existing drapery order. Find out how you can get this personalization for cheap for an additional $5 per piece of drape.
Let's show you how to drape fabric for a wedding. Example, if you reserved a 20 foot double backdrop, this includes (16) pieces of fabric for $163. Upgrade from standard white fabric to (1) custom color by adding $40 to your package (new total $203). If you chose (2) custom fabric colors (16 pieces) with a custom color, you would add $80 to your package, making your new total $243.
Rent wedding draping fabric colors to give your backdrop a layered look in primary and secondary colors. Throw in a touch of color with a simple swag as your accent. There is no right or wrong choice for draping colors. We recommend using colors that work best with your color palette. Either way, the choice is yours and we back you 100%. Before selecting your fabric colors above, first select the style & size draping you want to personalize.