Nationwide DIY Wedding Rentals
You Deserve

your budget will us because…
We ship beautiful do it yourself uplights, drapes AND photo booths that setup easy!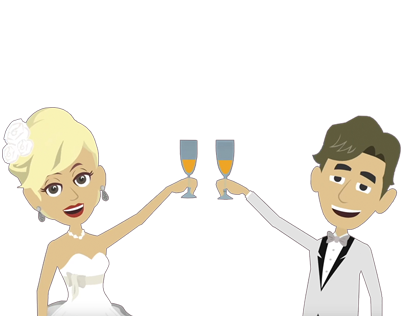 Bundle Today & Make Your DIY Dreams Come True…
All images our website were created using the same equipment that we rent. We know how to plan an affordable DIY wedding because we understand events. Unlike other online e-commerce rental websites, we have real event experience. Together we'll make your indoor reception, outdoor tent wedding, or micro wedding truly memorable.
ShipOur.Wedding™ gives you the right nationwide DIY wedding rentals, right setup instructions at the right price. So ditch those over priced vendors & take back control by empowering your wedding planning. We'll help make your wedding photos magazine worthy for less money! Read More...
Discover Our BEST Event Rentals!
Industry Leader + Reputation
ShipOur.Wedding™ is backed by the sister company of Encore Event Group. This company rents equipment and provides event staffing for the metro-Detroit event industry. We've received awards like TheKnot & WeddingWire awards back to back annually. Our core belief is giving you the best nationwide DIY wedding rentals. Let us prove to you why going DIY is a great decision for your event.
We Specialize in All Our Rentals
The DIY rentals you can choose from have been 'Encore Certified' basically proven on the job to deliver amazing results. Our team has been raising the bar for lighting trends since 2003 (fun fact we created the phrase 'Accent Uplighting' back in 2008). We're a manufacturer of durable photo booths with a utility patent on one of our designs. Rest assured that when you hire ShipOur.Wedding™ you are getting a stress free experience for your DIY wedding rentals.
Knowledgeable Event Company
We're not just another online DIY company with low priced cheap wedding rentals. ShipOur.Wedding™ is a full-time production house with employees & a fleet of one-ton work trucks. We have a large centrally located warehouse. Our managers love inventory control systems & have degrees in Supply Chain Management. Our call center staff are experienced as lighting designers & drapery specialists. This is what makes us your company.
Competitor Trusted Since 2003
Over 50 event rental companies have hired ShipOur.Wedding™ for their events since 2003. However, a common trend in wedding rentals are for other vendors to mark up services they don't offer. These same vendors can rent our affordable DIY rentals at the same price & might give you a 10%-20% mark up. We built our company on the idea to save money & time for you. Avoid any middle man markup & enjoy our wholesaler prices today.
FREE USA Shipping Both Ways *
ShipOur.Wedding™ offers FREE shipping* both ways on all orders over $94 in the continental U.S. Most orders placed on our website are over $94. We guarantee your shipment to arrive at least two days prior to your event date with standard FREE shipping. Your shipment will vary between 1-5 business days. This timing is based off where you are. Check your date before ordering to find out if standard delivery will get your order to you on time.
Better Equipment AND Prices
What we enjoy more than our great DIY rentals is our great prices. ShipOur.Wedding™ provides affordable rentals at the best prices. Save money & use it for another day on your honeymoon. It's not expensive when you know how to plan a DIY wedding on a budget. Unlike some nationwide DIY wedding rentals, we only ship bright & easy to setup equipment. You'll LOVE seeing all the magazine worthy photos taken at your wedding.
Easy Setups = Amazing Results
Shhh, we have a something to share with you. All the pics taken on ShipOur.Wedding™ was using the same rental equipment we send you. You can expect simple do it yourself setups & video instructions. Our team has created easy to follow step by step guides to create your DIY dream wedding. Your family & friends won't believe you did this all without hiring a local expensive vendor. Take your budget wedding from bland to glam by hiring ShipOur.Wedding™.
More Than Online, We Do Events
Since we've first opened, our company has provided production services to over 5,000 happy clients. We have been hired by some of the largest names in the world & worked along side well known celebrities. We have a strong foundation built off past experiences & are constantly educating ourselves. Our team knows the only reason we're here is to make good thing happen for other people. It's not just some catchy slogan, it's who we are.
Become a Satisfied Eventeer™ Today!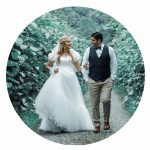 OMG where do I start, thank you so much Ship Our Wedding! Your rentals exceeded our expectations. You guys are the best. Our experience was perfect and we can't thank you enough. Happy holidays!
Amanda + Jacob S.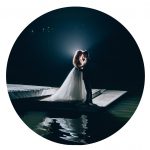 Ty Ship our wedding. The bundle we received for our wedding was phenomenal.. I was super impressed by the customer service, easy rentals & most importantly it was affordable! Rent from them they are the best in the industry. Thanks again Ship!
Sara + James S.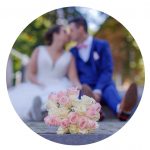 Thanks for making our wedding on October 24th an amazing success! The uplighting, drapery, & photo booth did more than we could have imagined. We will definitely be in touch for future parties 😊
Art + Amber G.
.
.
♥ Your Wedding
200+ Affordable DIY Rentals
    DIY Uplights (name monogram, star projectors, pinspots)
    Pipe Drape (ceiling, grand entrance, head table backdrops)
   Wedding Services (photo booths, cloud dance, rent letters)
   Linens (chair covers, table cloths, napkins) coming soon…

FREE Shipping on Orders over $94
EZ-Setup No Experience Needed
Select Your Event Bundle Below
.
.
.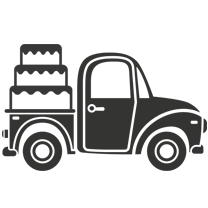 37 Cheap, Easy, & FREE Tips on How to Make Your DIY Wedding Unique