Rent Draping Equipment Accessories
GET THE RIGHT HARDWARE & DIY DRAPERY RENTALS TO CREATE YOUR INDIVIDUAL LOOK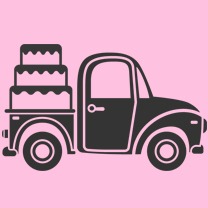 Why Hire ShipOur.Wedding
™

?

1.)  FREE Nationwide shipping both ways on orders over $94
2.)  Most sought after draping hardware in the U.S.A.
3.)  Industries best non-transparent fabric
4.)  Largest online wedding drapery supplier in the midwest
5.)  EASY setup tutorial videos with QR code technology
6.)  Save more with our lighting design & complete package
How Do I get DIY Drapery Rentals?
🖥 Find the DIY wedding rentals you love in the categories above
🗓 Check availability, 25% retainer reserves your date
💳 30 days before your event the remaining 75% is due in full
🇺🇸 FREE nationwide standard shipping both ways on orders $94+
📆 Guarantee standard shipping rentals arrive 2-days before event
📦 You receive order, open reusable case, it has everything you need
🎉 Setup package, do it yourself, & enjoy your draping equipment!
📦 Send back rentals & instructions in same box with prepaid label
Should I Rent Draping Equipment Accessories?
The products above are the magic behind your stress-free DIY wedding setup. You may or may not need to rent draping equipment accessories. This all depends on your comfort level and package reserved. Starting at only $5 we make sure you get the biggest bang for your buck. So keep reading to learn more about the hardware it takes to make your DIY drapery rentals come to life.
A majority of the draping solution available for rental are a complete package. These DIY options do not require you to rent draping equipment accessories. However, if you are a seasoned pro then you might be requesting something out of the ordinary.
Here at ShipOur.Wedding™ we specialize in custom packages. Not every solution is available on our website. This means you might need recommendations on the options above when finalizing your DIY drapery rentals. Whatever the case is, we guarantee affordable prices with easy setup instructions for every rental.