DIY Quinceañera Rentals
No Experience Necessary, Simply Love It Click It Ship It Done®
SHIPS FREE NATIONWIDE
When you rent over $94 from ShipOur.Wedding™, you get products you love with FREE shipping. Our magnificent bundles will have you saying, 'yo quiero mi rentals'.
EASY DIY SETUPS
Have your DIY rentals done in 1, 2, 3! It's that easy to do everything yourself. Our packages are very easy to setup and make your quinceañera rentals fabulous!
SAVE SERIOUS DINERO
We help you plan the ultimate fiesta on a small budget. ShipOur.Wedding™ delivers rentals you want at lower prices. Start planning your party today, let's go!
Plan Your Quinceañera Birthday on a Budget
A quinceañera aka quince años is a timeless 15th birthday party that celebrates the transition from childhood to adulthood. This is recognized by Latino cultures in the United States & around the world. This includes traditions from Argentina, Peru, Paraguay, Bolivia, Uruguay, Mexico, Brazil, Cuba, Dominican Republic & Columbia. Formal events with budgets can easily go from cheap packages to expensive prices. Click any green button & to learn about do-it-yourself quinceañera rentals that save you money!
DIY Quinceañera Rentals for the Perfect Birthday Party

Just like the chambelanes will lead the guest of honor during a waltz, ShipOur.Wedding™ can supply you to success with affordable event solutions. Our online e-commerce company supplies more than (200) rentals specialized for quinceañera b-days. Our website also provides grande letters, photo booths, drapery & uplighting! Highlight every aspect of your fiesta celebration by visiting our quinceañera bundler. Read More...
---
Quinceañera Uplighting Only $19 Per Light
---
Do you see uplighting at your 15th birthday party? If you want a fabulous vibrant color for your quinceañera rentals, then we recommend lighting design. Setup DIY up lights, uplighting outdoors & wireless uplighting rentals without hiring an expensive company. Doing it yourself is easy & you'll be glad you did this. Get more for your daughter's formal day by hiring our company.
---
Get DIY Quinceañera Drapery at Desireable Prices
---
Do you want a high-end look for a low cost? ShipOur.Wedding™ rents affordable drapery for Latino events. We have many different colors besides white that include blue, green, red, black, and pink. Our fabric is made from poly silk thread meaning you get nice pleats with DIY results. Figure out which style fits your theme with premiere quinceañera decoration rentals.
---
Quinceañera Photo Booth Rentals Shipped Across Country
---
Using our photo booths nationwide on a DIY budget is amazingly fantastic for Quinceañeras. Your friends will LOVE taking photos & sharing them online. Bundle backdrops with printer packages. Our photo booths are simple, elegant & profoundly awesome LIKE YOU. Reserve your photo booth rental with our nationally-recognized services right now.
---
Spell Princess with Really Big Letters
---
ShipOur.Wedding™ letters setup in less than 1 minute. You receive the boxes, display them in the order you choose & you're DONE! Our letters are 30″ tall & will not disappoint you, so choose these to celebrate your quinceañera. Find out why these DIY rentals are simply the easiest thing to setup on our website. Get started by placing your order today.
---
Spell Your Name with Lights for $109
---
Choose patterns, logos, spell names, and more with this DIY name gobo rental. Our web design tool will help you create the logo you want for the costs you deserve. Now is the time to save money. Our rentals will illuminate your quinceañera for everyone to see. Pose for photos with your name. Surprise everyone with an enchanted look with ShipOur.Wedding™ rentals.
---
Quinceañera DIY Dance Under the Stars for $109
---
Your banquet room can look like a galaxy with DIY quinceañera star projector lighting. Your family, friends & loved ones will feel so relaxed with this special effect from ShipOur.Wedding™. You will be excited to learn setup is just plug and play. Dance under the stars and give your birthday celebration a one-of-a-kind look with do-it-yourself prices.
---
$99 Black Lights Add Energy to Quinceañeras
---
Make your party come to life with glowing colors. Rent DIY black lights to give a signature club look and feel to your quinceañera. Birthday parties are the perfect place to highlight celebrations with neon light effects. These fixtures are easy to use & setup. Your family and friends will have the time of their lives. Make the MOST for your bday by doing it yourself.
---
You Can Rent DIY Fire Ice Lights for Only $109
---
Fire & Ice lighting gives the illusion of a hot-cold effect at your formal quinceañera! Our rentals assemble as quick as the snap of your fingers. You can go from hot to cold with the back fixture adjustment. ShipOur.Wedding™ is in the business of saving DIY clients time & money. Let our team help transform your birthday party with exceptional lighting rentals.
---
Let's Dance with DIY Dance Floor Lights
---
Gente LOVE to move to the music with DIY party light rentals. ShipOur.Wedding™ provides fun & practical services nationally. When you incorporate these fixtures into your event it'll have an impact on your quinceañera. We have 15+ years' experience & we can assure you this is something you won't regret. Hurry & reserve your rentals today!
---
Quinceañera DIY Lounge Furniture Costs Less
---
Need a different feel for your quinceañera? ShipOur.Wedding™ makes renting lounge furniture low cost, fun & simple. Rent more than one couch because moving these are very simple & arranging them is even more fun. Your family will say, this is magic with different shapes lounge couches make! Get a high-end sofa that offers places to take selfies & chill.
---
DIY Quinceañeras Film and Videography
---
Did you pass at the thought of hiring a videographer because of the high cost? Think again, & make your 15th birthday EVEN SWEETER by recording all your memories to look back on for many years. ShipOur.Wedding™ cameras give you excellent quality. We ship you a camcorder, you record it, you ship it back & we edit it for the perfect quinceañera.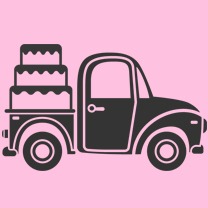 Reasons to Hire ShipOur.Wedding™?
1.)  FREE Nationwide shipping both ways on orders over $94
2.)  Reputable & affordable DIY quinceañera rentals
3.)  We've been awarded TheKnot & WeddingWire Awards
4.)  Over 250 options to ensure your perfect birthday party
5.)  EASY setup tutorial videos with QR code technology
6.)  Save more with lighting design & the complete package
How to Plan a DIY Quinceañera Party?
🖥 Find DIY quinceañera rentals you love in the categories above
🗓 Check availability, put down a 25% retainer to reserve your date
💳 30 days before your event the remaining 75% is due in full
🇺🇸 FREE nationwide standard shipping both ways on orders $94+
📆 Orders with ground shipping arrive 2-days before the event
📦 Open reusable box, it has everything you need
🎉 Setup package, do it yourself, & enjoy your 15th birthday!
📦 Send back rentals in the same box with a prepaid label
Why Should I Get DIY Quinceañera Rentals?
Your quinceañera will be an event you'll cherish for life. Our DIY rentals are here to help save you from the hassles of hiring other vendors by making you the pro! Your event is of the utmost importance to us and we want to help you save more. You will thank us as everyone gives you compliments on how amazing your rentals look.
ShipOur.Wedding™ wants to give you the birthday party you know you deserve. Choose from uplights, drapery, linen rentals & DIY event services. Our motto has always been love it click it ship it done® and we're not changing it anytime soon. Setting up these rentals are user friendly. Orders $94+ qualify for FREE shipping in the continental United States. Receive your items days before your event for an easy setup. Save a combination of time and money.
Our website makes it affordable to rent the services you need at prices you can appreciate.  Fall in LOVE with your quinceañera all over again. Our company's reputation is based on the experience you can trust. Reserve your do-it-yourself experience today and we'll have you saying, 'gracias amigos'!