Now…
You can
Here is how!
Will you be having any special effects at your wedding? If so you might be considering a cloud dance. If you don't know what dancing on the clouds is all about then keep reading to learn more.
our article covers the (5) best ways to use the cloud dance for weddings & events
On top of covering everything you need to know about this effect, we will give you ideas. We have all seen the traditional way the cloud dance is used for weddings.
Best Dance on Cloud Ideas

?
Grand Entrance

: Use dancing on the clouds to create a grand entrance for the bride and groom as they make their way to the dance floor for the first dance.

First Dance

: Have the first dance take place on a cloud of fog, creating a magical and romantic atmosphere.

Cake Cutting

: Use dancing on the clouds to create a dramatic backdrop for the cake-cutting ceremony.

Dance Floor

: Create a cloud-like effect on the dance floor, making it appear as if the guests are dancing on clouds.

Photo Booth

: Use dancing on the clouds as a backdrop for a photo booth, creating a fun and unique setting for guests to take photos.

Exit

: Use dancing on the clouds to create a dramatic exit for the bride and groom as they leave the reception.

Special Effects

: Use dancing on the clouds in combination with other special effects such as lighting or sparklers to create a truly memorable experience.

Slow Dance

: Use the effect of dancing on the clouds during slow dance numbers to create an intimate and romantic atmosphere.
There are some really fun ways to enhance this dry ice cloud effect without spending too much money! So let's start thinking outside the box and truly make your wedding a memorable experience!
Average Read Time: 5 minutes 0 seconds
(5) Fun Ideas on How to Use the Cloud Dance
Let me guess, you are trying to find a fog machine near me. Traditionally done by entertainment wedding vendors like DJs, bands & lighting companies.
Use this effect with dry ice block or pellets & create a low-lying cloud. Dry ice is dumped into a machine with hot water & science produces the smoke effect. Learn how to do it yourself.
The main reason why vendors charge such high prices is because of the cost of the cloud machine. It costs $1000 to purchase and that doesn't even include the dry ice.
Now, this is the way this effect has been done for years. Keep reading to learn about the new way that saves you money!
The price for a cloud dance can range from inexpensive to costly. It depends on the method and experience of the company. Some companies charge higher prices (over $400). Expect them to use multiple machines with dry ice pellets.
if you don't go DIY then vendors may charge you $200-$400 for a cloud dance effect
A common price for companies to charge is between $250 and $300. Keep in mind that the machine they are using has a higher cost and also they still need to be compensated for their time and dry ice.
💬 The (2) most common machines are cumulus & nimbus dry icers. They often use 30 lbs of dry ice pellets in 4-8 minutes which cost approximately $30.
If the prices do not fit your budget there is an alternative. You can do it yourself and save money on your cloud effect for your wedding. You just have to rent a cloud machine that is fog-based and uses either ice cubes or dry ice.
you can do it yourself & easily create a similar look for your first dance
This machine is different than a cumulus or nimbus machine in that there is no bucket of hot water. The machine operates off of fog that is chilled with either ice cubes or dry ice.
Watch a video quick overview of our fog-based dry ice machine & how to use it.
Dancing on Cloud Checklist

:
make sure your venue knows you're renting this effect

double-check that the venue doesn't have any active fire alarms

double-check that the venue allows water-based fog machines

there is enough power so your DJ doesn't trip a circuit

bring gloves & a hammer, ice chest should have a blanket insulator

do not store any metal objects in the ice chest when not in use
Before you go DIY it is important to know that the type of ice and conditions of the room make a HUGE difference. We recommend using a dry ice block crushed with a hammer. You need your venue to have a very low temperature (73 degrees or less) so your cloud effect hangs (aka lasts) longer in the area.
✔️ The dancing on a cloud effect we rent is a water-based fog fluid machine. This is not a cumulus or nimbus machine, those units are provided by DJ & decorating companies. However, our fog-based rental gives a look similar.
Want to Save Money?
Talk to a party pro now!
So now that we have covered the basics, it is time to go over some dramatic places to use the dancing on a cloud machine. Some venues have stairs and even balconies for introductions & bouquet tosses. What if you were to use the cloud effect from the top and have it come over the edge?
just imagine how amazing it would look for clouds to cascade down your steps
This is a great way to create a photo opportunity during your event. It is not common for vendors to use the cloud effect for anything other than special dances. Having this used in a non-traditional way will leave a lasting impression on your guests!
Since this effect really cascades down the steps only use a dry ice machine like a cumulus or nimbus. The fog based machines use a heating element & do not get chilled enough for a cloud to drop 10 or 20 feet down multiple steps.
💡 Only use this on steps that have rails for short durations during formalities with the guest of honor holding onto rails
Typically your formal dances have lighting balanced for the wedding photographer you hired. However, one place that is never considered is to light up your cloud to match your wedding. Now you can dance on your cloud in the color of your choice!
changing your cloud colors is a fun alternative that will wow your guests
It is very easy to create this look. Just use a couple of well-placed wireless uplights near your smoke machine to light up your dance floor in the color of your choice.
It doesn't have to be a color that matches your wedding, it could be your favorite color. You can even aim pink lighting onto your effect to dance on a pink cloud.
Every year there is a new way for couples to highlight their reception with the hot new trend. Special effects look stunning when combined with the dance cloud rental.
You have probably seen fireworks combined near the dance floor that go off with the crescendos of the music. The glow from the cold sparks over the dry ice cloud effect looks gorgeous… just check out the image below 😍
fireworks look magical when combined with the cloud dancing 🎆
Another popular effect is the light-up dance floor that can help (with changing your cloud colors). The twinkle light dance floor will give a slight shimmer to your smoke effect during your formal dances. This is also great for adding energy to your reception during your open dance.
Your first dance isn't the only place you can use your cloud. This can be done any time at your wedding. As mentioned early this looks nice for grand introductions as well as bouquet & garter tosses.
You can also have this planned for a flash mob dance or special group dance.
using the cloud effect doesn't just add magic it adds energy to your party.
If you are set on using this effect then try it for more than one part of your evening. Just remember that there is a warm-up time on the fog and you have roughly 8 mins of fog juice.
Give enough time between activities so that you can have the machine recharge (aka heat up). When operating properly, this will vary from 30 seconds to 5 minutes with our fog-based cloud machine.
It seems that almost every wedding is personalizing their weddings with special effects like the cloud dance. However, if everyone is doing a cloud dance is it personalized?
here are more questions about this effect
What is "dancing on a cloud" and how does it enhance events?
"Dancing on a cloud" is a magical effect created by low-lying fog, adding a dreamlike ambiance to events, especially weddings. Elevate your dance floor experience with this enchanting and memorable touch.
How does the "dancing on a cloud" effect work?
Our "dancing on a cloud" effect is achieved by using a professional dry ice machine that produces low-lying clouds from a fog-based fluid. This fog hugs the dance floor, creating a stunning cloud-like atmosphere without any residue or wetness.
Can I customize the intensity and duration of the "dancing on a cloud" effect?
Absolutely! Our professional "dancing on a cloud" services allow for customization. Adjust the intensity and duration to match the mood and specific moments of your event, creating a personalized experience.
How do I book "dancing on a cloud" services for my event?
Booking "dancing on a cloud" services is simple! Visit our booking page, select your event date, & choose your preferred package. Our team will handle the setup, ensuring a seamless & magical experience for your guests.
Are there safety measures in place for "dancing on a cloud" services?
Yes, safety is our top priority. Our dancing on a cloud machine is executed with professional equipment, and our team follows strict safety protocols to ensure a secure and enjoyable experience for everyone.
You deserve the most from your event. We think that doing one of the recommendations above will help put a new twist on a common experience.
Founders Robert + Nicole Reno
With a combined (4) decades in the industry; we've trained hundreds, booked thousands, & partied with millions. Our first-hand experience allows us to empower others to succeed & be great… (read full bio)
Founders Robert + Nicole Reno
With a combined (4) decades in the industry; we've trained hundreds, booked thousands, & partied with millions. Our first-hand experience allows us to empower others to succeed & be great… (read full bio)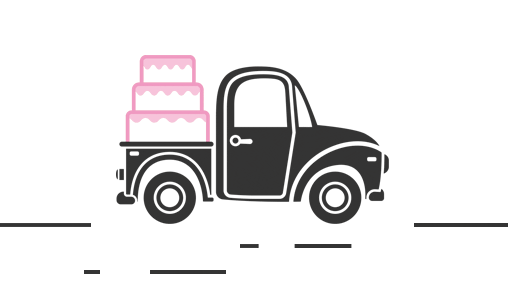 The content of this website is intended for informational purposes only & does not constitute legal, financial, or credit advice.