You are in luck! We've already shared how to drape a banquet hall ceiling, now we cover rentals & tent draping ideas so you have more options. Tent décor doesn't have to be expensive.
How much you pay to decorate your tent depends on many factors. This includes the style of tent rental, draping dimensions, tent draping fabric, who you hire & what draping layout you choose.
It is possible to achieve a beautiful tent wedding without spending too much. To make this happen, we cover excellent DIY rentals for simple tent draping.
Here are a few steps to help you drape a tent for a wedding reception:
Measure the tent

: Measure the interior of the tent to determine how much draping you will need. You will also want to measure the height of the tent to ensure that the draping falls at the right length.

Choose the draping material

: Select a draping material that will complement your wedding theme and color scheme. Common choices include voile, organza, and tulle.

Install a pipe and drape system

: The easiest way to drape a tent is to use a pipe and drape system. This includes a set of vertical poles and horizontal crossbars that you can use to hang the draping.

Hang the draping

: Once the pipe and drape system is in place, you can hang the draping from the crossbars. Be sure to use enough draping to cover the entire interior of the tent, and use clips or ties to secure it in place.

Add lighting

: To create a warm, inviting atmosphere, add lighting to the draping. String lights or uplights can be used to highlight the draping and create a beautiful ambiance.

Decorate

: Once the draping is in place, you can add other decorations to the tent such as flower garlands, table centerpieces, or chandeliers.

Test

: Before the wedding day, be sure to test the wedding ceiling draping and DIY uplighting to ensure that everything is in place and working properly.
discover exactly how to set up party tent draping for less
💬 After reading our guide you will know what causes tent draping to have high prices & how you can do it under budget. Become a draping aficionado today.
Average Read Time: 7 minutes 30 seconds
How to Drape a Wedding Tent on a Budget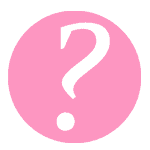 Before we cover decorating a pole tent wedding, let's talk about the different types of tents. Yes, the type of tent matters when it comes to transforming it with DIY tent draping!
there are (3) basic types of tents
These have different pros and cons (especially when it comes to draping a tent). We focus on how it affects your party from a budget standpoint.
Example Drape Rental in Pole Tent
This is your most common type of tent. Since it is so readily available it is usually cheaper. The supports can be done either with metal poles or wooden stakes. A pole tent has poles that hold up the peaks of your tent. It is very simple to drape a pole tent because of the many mounting points.
Why pole tents are so common:
Frame Tent Drapery Rentals
This tent is just like a pole tent. However, no poles are holding up the center canopy. This is suspended with a metal frame, meaning there are no barriers in the center of your tent.
The benefits of draping frame tents:
has more room inside because no poles

no poles opens the floor plan for dance floors

overall it looks very good at parties

canopy tent drapery fits a variety of clamps
It's easy to set up tent draping rentals on the outside perimeter. However, it's more difficult to drape from the ceiling (since there are no poles & you will need a ladder).
Rent Engineered Structure Drapery
Also referred to as a clear span tent, this is more expensive than a pole or frame tent. It is much larger because of the special beams & aircraft cables that hold it together.
A few drawbacks for engineered structures:
clear tents get hot because of the sun

pricey (clear plastic breaks down, less ROI)

need keder clamps to mount the fabric
This tent can hold up more weight (for hanging string lights, audio setups, pipe & drapes) but this takes additional time to set up. An engineered structure is also great for clients that want a clear tent canopy to let in natural sunlight.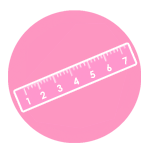 Before we cover how to drape a tent for a wedding you need to know the measurements first. This is commonly referred to as dimensions and measured in feet length by width.
You need to add the dimensions of all 4 walls. If your tent is 40 feet x 60 feet, then you will need a total of 200 linear feet (40+60+40+60) for wedding tent draping.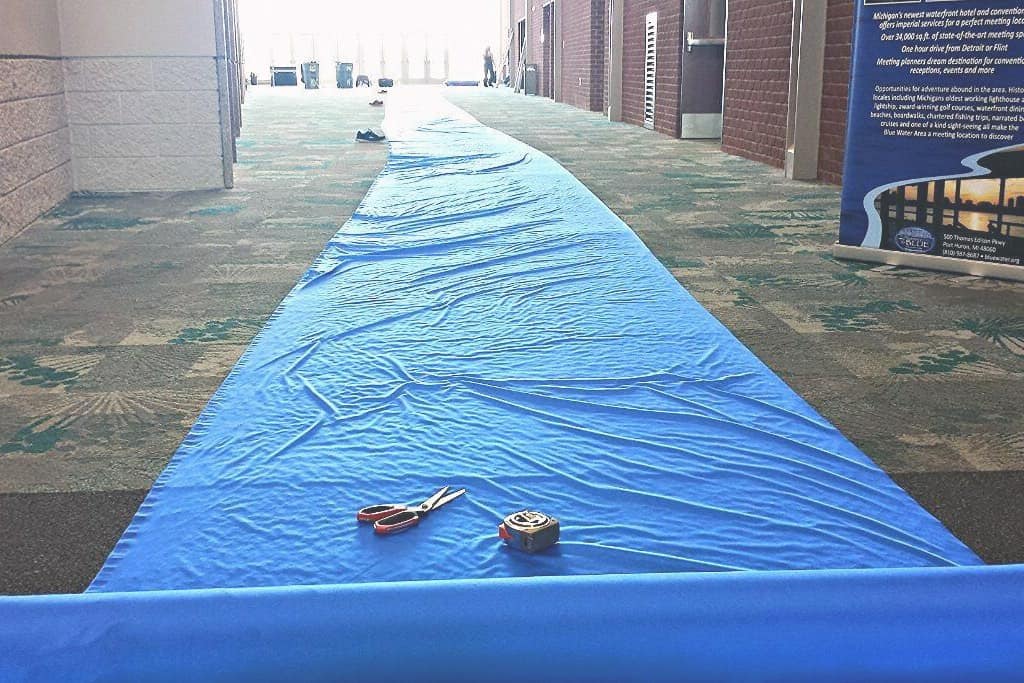 Add walls for perimeter dimensions (ex: 40′ + 60′ + 40′ + 60′ = 200 ft)
As the same example let's use a width of 40 feet. Want a draped tent ceiling? Two swags of 25′ long fabric combined will look nice.
This is because you can drape 50′ of fabric in a 40′ span to create tent ceiling draping. Continue reading to learn more about how to use these draping measurements.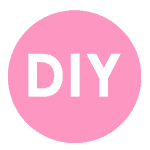 Okay so let's recap. You know the type of tent and how to measure the size of your tent. The next decision you need to make is who will drape your tent. You have (2) options. Either you can hire a local draping company or you can drape the tent yourself for less.
So how much does it costs to hire a company to drape a tent? They will have labor, overhead, travel & other expenses. This averages to $15 – $20 per foot.
For example, 200 feet of tent perimeter draping may cost upwards of $3000 – $6000. Here is a video testimonial of a client that saved $15,000 on their wedding draping by going DIY.
There are many styles that you can do yourself. It is very easy to hang fabric in tents without professional help. You don't even need to purchase fabric for tent draping.
renting pipe & drape costs less when you go DIY
Rent everything you need from Ship Our Wedding®. We ship DIY draping kits for outdoor wedding tents nationwide. We have helped drape thousands of tents & share expert knowledge through easy-to-follow tutorial videos.
📦 Do you want to rent cheap drapes for tents that look amazing? Read below to learn the different styles of tent drapery for your wedding.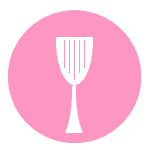 First, we will start with the party basics and that is how to decorate tent poles. Seriously, who wants to look at ugly boring poles all night?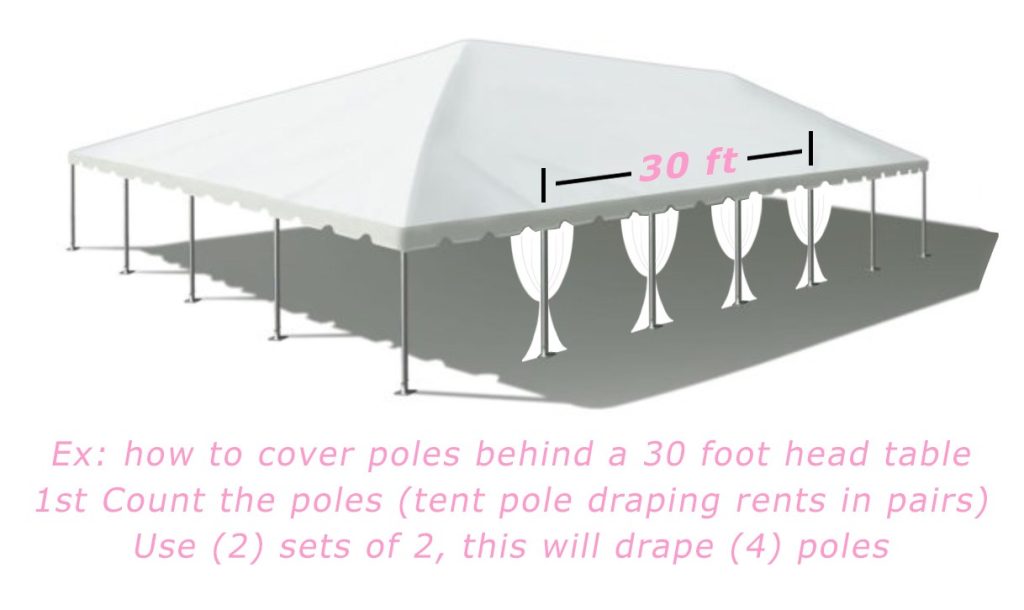 Keep in mind that those same bare poles will be in all your wedding photos. How do you cover tent poles with fabric at a fraction of the price? It is easy & affordable with our DIY tent leg drapes.
You can choose to cover all of your tent poles or just the visible poles behind your head table. The tent pole drapes take only minutes to set up & look simply gorgeous at parties.
Our tent pole draping kits are DIY so you save more! Watch our video above & learn how easy it is to start draping poles. Hide tent poles with do it yourself pipe & drape.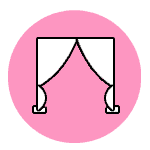 Draping your tent walls takes more time than covering poles with drapes. So this will also require more equipment (which takes time).
You can choose from either straight tent draping or swagged tent draping (both are shown in the video below). The style you use depends on your tent sidewalls which we will explain next.
Tent sidewalls keep the elements out. There are sidewalls without & sidewalls with windows. If you have no sidewalls, then you will have to swag back every opening of your tent to account for wind.
Tent sidewalls are hanging plastic walls you rent from the tent company to prevent wind, heat, rain & cold. Wall drapery helps to soften the look of your tent around the perimeters.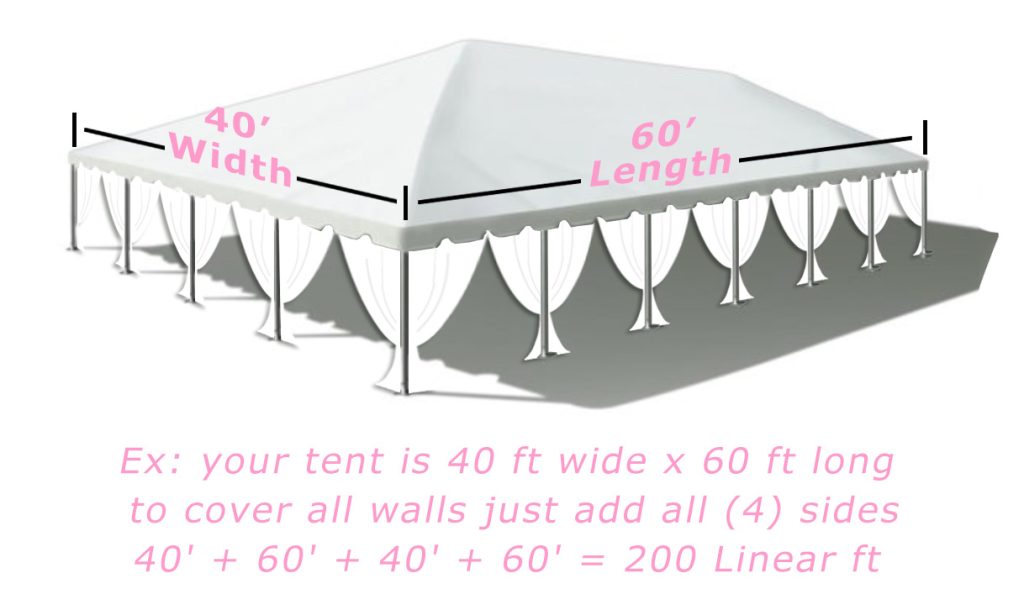 tents with partial or complete sidewalls can rent straight wall draping or swagged drapery for openings
If your event is happening at your house, then your tent will be delivered a couple of days before your event. This means you can drape your tent walls with plenty of time so you can have fun & enjoy the setup.
💡 Tent wall draping is typically done for an entire tent. This includes all (4) walls. It will take a couple of hours for a DIY setup using 3-6 people.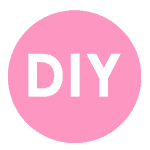 If you want to plan a circus-themed wedding reception then you should consider red & white draping. This is the best way to give the look of a circus tent for your entrance, walls, & ceiling.
Our website only allows you to select one color for wall draping. A DIY hack is to rent one or two of the below kits because both rentals are exactly the same. This allows you to choose (2) different fabric colors for the same rental.
mix different colors of red & white for circus wedding draping
You only need the right colors to make it look like a circus. If red draping isn't an option then rent red uplighting on white draping to create the look.
👇 Keep reading & learn how to make a circus tent ceiling with draping tutorials.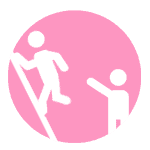 Tent canopy draping can be simple or complex. Covering an entire tent ceiling with fabric requires A LOT of effort. This can take as long as 20 hours to set up.
How to Hang Fabric from Ceiling in a Tent:
multiple tall heavy a-frame ladders

scissor lifts

bare metal aircraft cables & snips

a large team of people

turnbuckles

sometimes custom clamps/brackets

fabric custom cut/sewn for the tent size

liability insurance from overhead rigging
Since there are over (30) tent size combinations we won't be able to cover all the options for completely draping a tent ceiling. Other ways look just as great with minimal setup. Let's discuss a popular pipe & drape kit that works in frame, pole & engineered tents.
You can drape a pole tent with fabric that spans from the short sidewall to the opposite sidewall. This is called a swag. We recommend the drape attaches to the middle pole holding up the canopy.
You will be limited by the number of poles in the middle of your tent. Partial canopy tent draping gives an amazing look, just like in our video above.
swags are the best way to drape a ceiling on a budget without spending too much
Frame tents and engineered structures don't have middle poles. How do you set up tent ceiling draping without middle supports?
We recommend using keder clamp rentals that attach directly to the beams. This will fit into the engineered structure rails or the frame of your tent. We recommend renting (1-3) keder clamps per row of tent drapes.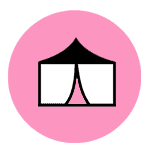 So there you have it that is all our draping ideas for tents. We covered the (3) types of tents. We also shared the (3) main styles of draping used in tents at parties.
It is a personal decision to hire a vendor or choose to do it yourself. The best way to plan it under budget is with our DIY tent draping kits.
tell us if you have questions about how to set up a tent with draping
Don't feel intimidated with DIY wedding tents. If hiring a wedding draping vendor takes you over budget then consider going DIY. You can do it yourself & save money by following our tutorial videos.
🎉 We believe everyone should be able to plan an incredible event. We hope our article on draped tents empowers you to plan the event you deserve.
XO Team Ship
Let's Plan Your DIY Wedding Under Budget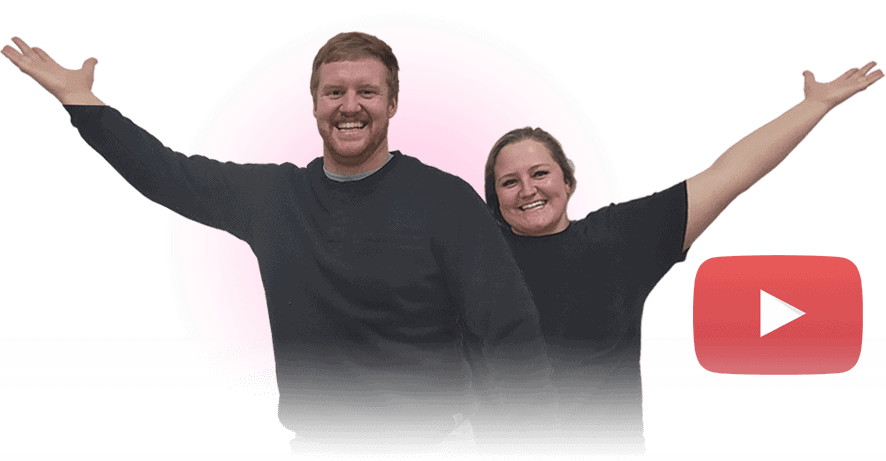 We saved $15,000 going with Ship Our Wedding
Brad & Annika Schock, Cario Nebraska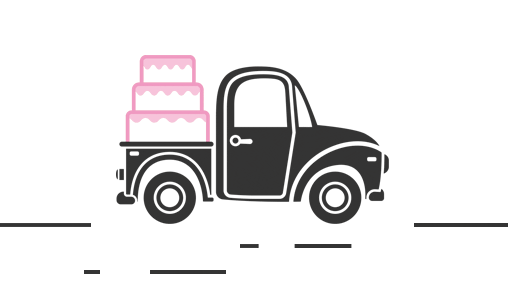 The content of this website is intended for informational purposes only & does not constitute legal, financial, or credit advice.