Well, look no further. This page breaks down our Top 10 Kits reviewed by our staff. This includes wedding lighting kits as well as pipe & drape packages. We wanted to give you enough variety to help get your creative juices going. The client's visions at these (10) events can inspire you no matter what the occasion.
browse videos, advice & links with actual DIY rentals used
All our DIY rentals are do-it-yourself. Meaning you can get any of these looks without breaking a sweat. Simply scan the QR codes for fast access to minute-long setup videos.
Use any variation of the below equipment rentals for your party or event. It's time to review our Top 10!
Average Read Time: 14 minutes 15 seconds
The Top 10 Venue Transformation Kits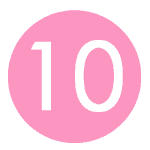 More than likely you will want to cover & hide ugly walls with fabric. A gym is commonplace to use rentable décor like pipe & drape to create a beautiful wedding or event.
The wedding supplies you need to rent for this gymnasium draping kit:
How long does it take to drape a gym?
This is not a small package. It required almost (40) boxes shipped to the client. It takes less than 10 minutes to set up (1) 10-foot-long wall draped section. You can set up approximately 310 feet in less than 4 hours. The uplighting is very easy & setups up in less than a half-hour.
not only do our DIY draping kits look amazing, they also help save you money
What is important about wedding gym transformations?
You don't need to have all the walls draped. You are creating a room within a room. If you do not need all the space you can reduce your dimensions to make your venue feel cozier. The more people you have for your setup the better. In reality, you can achieve this look with 4 or 5 people.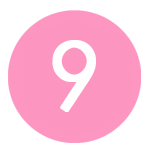 We love ceiling draping. This is typically done in drop ceilings. However, you can also do this in banquet halls with exposed beams/rafters as well as venues with finished ceilings.
Wedding supplies you need for this ceiling drapery kit:
How long does it take to drape a ceiling?
Believe it or not, ceiling drapes can be set up fast. The most time-intensive part of this setup is moving the ladder. If your ceilings are not super tall then this will be easy. Everything else in this package is very straightforward. Learn how to transform your space with our self-guided ceiling draping kit wizard.
setup centerpieces on tables after you're done, so they don't get knocked over while moving the ladder
What is important about draping your ceiling?
Be aware of how much draping you are hanging and also where you hang it from. We don't recommend hanging drapes from the conduit, fire suppression lines, or chandeliers. You need a stable (load-bearing) surface so that it is safely mounted. Always attach to a metal beam above drop ceilings when possible. This is necessary for setting up any ceiling drapery kits that weigh over 15 lbs.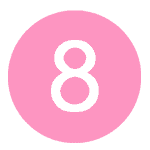 We've covered draping inside a banquet hall, but how do you hang draping inside a tent? The below video breaks down a simple & stunning way to drape from your tent poles to the tent sidewalls.
There are many types of tents & ways to transform them. We go into more detail on all the available styles in our tent draping guide.
Rentable supplies you will need for this tent drapery kit:
How long does it take to drape a tent?
The great thing about draping a tent on your property is that you can set up a day or 2 prior. Most tent companies schedule deliveries the week of the event. This means you can take your time setting up the drapery for your tent canopy.  The total process should take less than 2 hours with another person.
we recommend a spotter to help keep your drapery symmetrical in height & fullness
What is important about draping your tent?
It's important to drape your type of tent the right way. If in a pole tent, then you can more than likely set up tent draping without clamps. If your tent is a frame tent you will need mega clamps. If your tent is an engineered structure then you will use keder clamps. This helps you create a mounting surface to attach draping.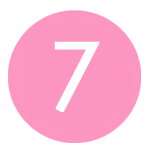 Lighting is the cheapest way to transform your wedding or event. What we love about string lighting is how cost-effective it is. All you do is plug in the strand, hang it & attach it.
This is both functional & stylish. We have seen clients use this lighting in industrial venues, barns, tents & indoor banquet halls. Learn everything you need to know about how to set up Edison string lighting.
What stuff to rent for this string light kit:
extra 150 lbs on each base plate
How long does it take to set up string lights?
What takes the longest is using a ladder and moving it around tables. However, in this lighting set up the strands extend from a balcony to free-standing poles. Since there is no ladder this setup took less than (1) hour with (2) people. We were just thrilled with how amazing this looked over the dance floor!
string lights are great for ivory-colored palettes used with candles votives for a warm glow
What is important about setting up free-standing string lights?
The most crucial step is the weight. Renting a 12 lb base plate will not be enough. There is too much tensile stress on the upright that pulls it towards the opposite side.
You need at least 150 lbs of additional weight on each base plate (we do not provide this). Your base plate needs to be on a flat surface that is not in a high-traffic area. This helps makes it safer & reduces the chances of any surprises.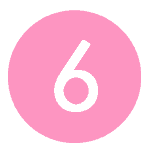 Renting a backdrop kit is a popular way to improve wedding & event photos. There are different styles of backdrops available. We cover (7) differences in our wedding draping guide.
Double valance draping is most common for behind head tables. Sometimes you want to drape your whole room. You can still use a 10 – 30 foot section of the double valance to create a focal point for a stage or head table.
What you need for this wedding backdrop kit:
How long does it take to set up a backdrop for a wedding?
Double valance takes longer to set up than other styles of wedding backdrops. The longest portion will be pulling back the fabric and securing it with pipe cleaners. You do not want to rush this step so that the fabric looks even for your entire backdrop. A 30-foot double backdrop can be set up in 30 – 45 minutes with (1) person.
keep crossbar lengths, upright heights, fabric distance, fabric fullness & height of zip ties all symmetrical
What is important about our wedding backdrop rentals?
How much drapery do you need for a wedding backdrop? There is a simple formula to help you calculate the amount of draping to rent. Take the number of people sitting at your head table, multiply this number by 2ft, and then round up to the nearest 10. If you have 14 people x 2ft = 28ft, then round up to 30 linear feet.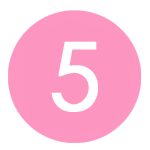 Glow parties are one of our favorite event themes. When done correctly it creates an energetic atmosphere for your guests. The video below used (16) glow lights in the kit.
You can create a similar event using only half that amount in a large open space. Our UV lights are super powerful. This lighting is essential to pull off your theme & transform your event space.
Rent this party kit to make your décor glow in the dark:
you do not need to use trussing in your package
How long does it take to set up a black light kit?
Our black lights are plug + play. Meaning once they are plugged in, they turn on automatically. Your whole room will glow in neon colors in less than 10 minutes. You can set the lights on the ground & aim them up at 45-degree angles. However, black lights work the best when aimed from above by renting a stand with a plunger.
tell your guests to match the glow theme, you will love the attire & ideas they use
What is important about decorating a black light party?
Most of your time will be spent decorating with things that glow. There are so many fun & creative ideas for working in bright neon colors for a glow party. For more info watch our video above. Also, check out our article all about neon glow parties. It gives great inspiration on what décor items work best with black lights.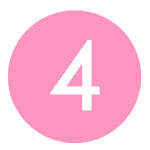 It is the easiest & most affordable way to transform rooms. This is why this style is done most often to cover ugly venue walls.
Get these wedding supply rentals to pipe & drape a small room:
How long does it take to transform a small room into an event?
Small rooms take less time to drape (30 minutes – 2 hours). It's best to set it up like an assembly line with 2-3 people. The 1st person drops the crossbars at 10-foot lengths, the 2nd person follows with base plates, and the 3rd person inserts uprights into base plates & connects the crossbars. Then the 1st person will start throwing the fabric over while the other (2) begin pleating the fabric.
wall draping is the best way to transform spaces, it reduces wall clutter creating a more simple room to design
What is important about draping kits for small rooms?
Remember to lower all uprights first before removing fabric at the end of the night. It is very tempting to want to pull the fabric off the crossbars. However, you want your tear down to be safe. Do not rush putting equipment away, if you spend an extra 5 minutes it will help keep you organized without any surprises.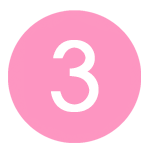 We feel this space-themed birthday party is a great inspiration for our top 10 list. The reason why is because it showcases unconventional ways you can use DIY rentals for creative purposes!
This example shows you another fun idea for how to use the cloud effect. Your imagination is your only limitation with party themes. Watch our video below & plan a celebration that is out of this world 🚀
What you need for this themed party kit:
misc items like furniture, pillows & foam
How long does it take to set up DIY rentals for themed parties?
Would you believe that this only took 30 minutes to set up? We literally spaced out items, threw down foam & then covered it with white fabric. Finally, get the power to your star lights & cloud machine & turn those effects on. Dim your room lighting & top off your theme with a video projector & sound effects. It's that easy!
the projector & sound was the icing on the cake for this transformation, work it into your event theme
What is important about rentals for themed events?
We recommend controlling any external light sources. To see the right amount of color & saturation you need to remove all sunlight & venue lighting. You will notice the shutters are closed & overhead lights are off in the video. Go a step further & set up a partition wall with black drapes to prevent light from entering your room.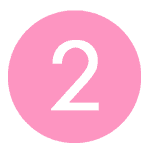 Ask questions about the type of lighting your venue has installed. Some large venues have gymnasium lights that are either on or off. If light dimmers are not available then renting DIY lighting will be your best bet.
It allows you to aim at areas like décor & trees. We encourage you to read our article on wedding table pinspots & spotlights. This covers everything you need to know about lighting a large space. Bring detail to things that might not be as noticeable in the dark.
These are the rentable supplies you need to light up large spaces:
How long does it take to set up this event lighting kit?
This package took (2) people an hour to set up. Most time was spent walking because the venue was so vast. Once everything was in place, you turn on the lighting & aim it. We recommend renting wireless uplights for indoor atrium spaces that lack electrical outlets. This saves A LOT of time on running cords.
lighting is the easiest & most affordable way to improve the look of your event
What is important about setting up these lighting rentals?
Whenever you have access to a balcony or second floor… use it! An elevated area is a perfect place to set up your lighting kit. You get better coverage & fewer shadows. It also prevents guests from complaining that bright lighting is getting into their eyes. Whenever attaching equipment overhead you need to rent safety cables.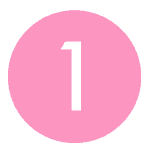 Now for our top venue transformation. Have you ever looked at a wedding photo & thought, 'wow that looks amazing… but I can't afford that.' This video breaks down step by step how to get a winter wedding wonderland look on a DIY budget.
We cover designer concepts that up until now, you could only get by hiring expensive vendors. Watch our video, see how easy it is & plan the celebration you deserve ❤️
What you need for this winter wedding kit:
How long does it take to set up winter wedding rentals?
It took (2) people one and a half hours to transform this event venue into a frozen-inspired winter wedding. The most time-consuming part of this setup is making small adjustments. This is because you may need to go back & adjust lights to get the best coverage. You might place a light in one area & realize you get better results moving it to another part of the room.
use the rentals in this DIY wedding kit & get an amazing look with any event theme
What is important about setting up this DIY wedding kit?
Don't settle with the first look you get. Get creative & think about the angle of lighting. Where can it best work in your space? The longer the distance between your light & wall the bigger the projected image will be. We cover distances & more in our monogram projector article.
This is called the throw & we've included a chart below to help you calculate that distance. Use colors that compliment the theme of your event. Learn the best colors to use in our uplighting color guide.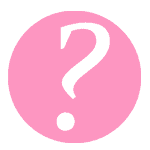 We hope that our Top 10 DIY Kits help inspire you to create affordable design & décor possibilities. Whether it is a party or a wedding you can get the same results with do-it-yourself rentals.
Do you have any questions before renting a DIY kit, ask us in the comments below 👇
All our kits ship to you 2 days before your event & have a 5-day rental. Orders over $94 ship free both ways. Are you ready to transform your celebration? Click any of the links above & become an eventeer today!
XO Team Ship
Let's Plan Your DIY Wedding Under Budget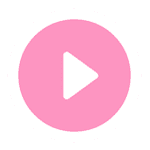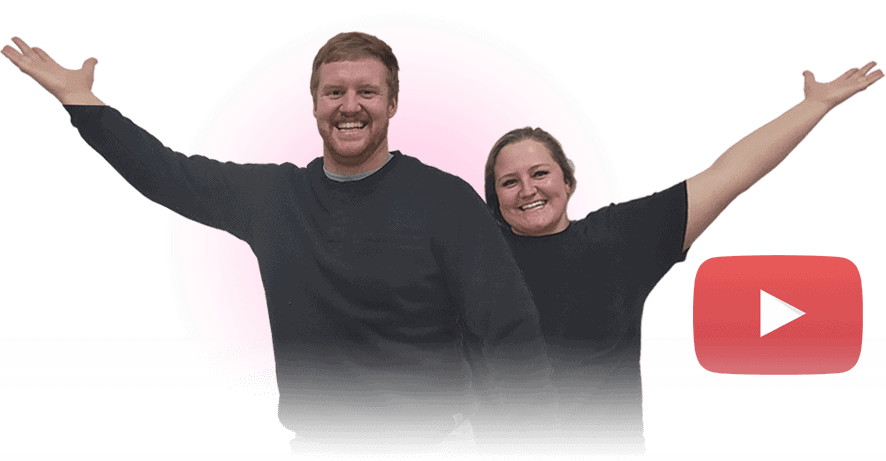 We saved $15,000 going with Ship Our Wedding
Brad & Annika Schock, Cario Nebraska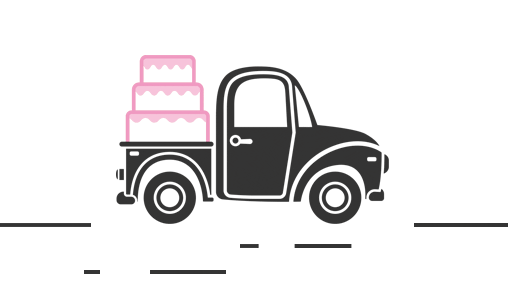 The content of this website is intended for informational purposes only & does not constitute legal, financial, or credit advice.