DIY Gobo & Projector Light Rental
RENT WEDDING NAME IN LIGHTS FOR WALL & CUSTOM DANCE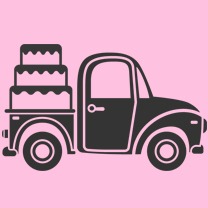 Reasons to Hire ShipOur.Wedding
™

?

1.)  FREE Nationwide shipping both ways on orders over $94
2.)  Our gobo rentals are professional & affordable
3.)  We've been award TheKnot & WeddingWire Awards
4.)  Over 250 options to ensure your perfect wedding
5.)  EASY setup tutorial videos with QR code technology
6.)  Save more with our lighting design & complete package
How Do Gobo Rentals Work?
🖥 Find affordable gobos you love in the categories above
🗓 Check availability, put down a 25% retainer to reserve your date
💳 30 days before your event the remaining 75% is due in full
🇺🇸 FREE nationwide standard shipping both ways on orders $94+
📆 Guarantee standard shipping rentals arrive 2-days before event
📦 Open reusable box, it has everything you need
🎉 Setup package, do it yourself, & enjoy your gobo projector!
📦 Send back rentals & instructions in same box with prepaid label
Why Should I Rent DIY Gobos?
Gobos & wedding light projectors have to be the best way to personalize a wedding reception. This is one of the cheapest packages to use lighting at events. ShipOur.Wedding™ can supply everything you need so your wedding has a customized style that can be used in multiple places.
Besides using a monogram on a wall, we also provide digital design services for monogram templates. You can rent popular supplies like lighting stands and plunger adapters. We even have bundled solutions that save you more with affordable prices.
We hope you find a design you like in choices we make available on our website. If you would like a custom design, then please contact us after you have placed your order for further customization. We encourage you to read more about how to submit a custom gobo design. So get started today by making your selection above. We look forward to helping you spell your name in lights on a wall with gobos.