If you are looking at it super close up or touching it with your hands… then yes. However, it will be much harder to distinguish the difference in your wedding photos on social media.
There are plenty of things you need to consider ahead of the big day and one of them is flowers. Guests tend not to judge real and fake flowers at weddings because they are focused on the bigger picture… you!
get answers to questions on the best table flowers for rent
If you are reading this article, then the one thing you have probably not rented yet is flower arrangements. It is very common for weddings nowadays to have a variety of silk and real flowers.
Before you determine if you want real flowers or fake flowers that look real, you need to learn the pros & cons of each. In today's blog post, we delve deeper into the world of blossoms.
✔️ Keep reading & decide if renting real or fake flowers best aligns with your wedding theme.
Average Read Time: 8 minutes 20 seconds
The Best Guide on Silk Flowers vs Real Flowers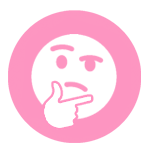 We know you have seen them at weddings. Silk flowers are a combination of fake leaves & flower petals that form arrangements. They are an excellent option for parties & events compared to real floral.
unlike real ones, silk flowers can be found in abundance and will likely be a better value
The price of real flowers depends on what's in season & how many flowers are in the centerpiece. Now, there is one question that remains, are silk flowers cheaper than real ones?
If you are asking yourself this question, that's okay! Plenty of couples decide they don't want to spend a lot of money on their wedding day. The best way to make budget cuts is by thinking outside the box for your wedding décor.
🌸 The average bride in the U.S spends up $1,500 – $5,000 on real flowers. More couples are substituting real flowers for silk products because they are reasonably priced. Our silk roses start at only $119 per garland.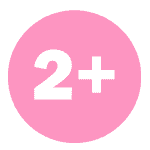 So you have started your search for silk wedding centerpieces. The first thing you will probably want to know is how many types of silk flowers are there.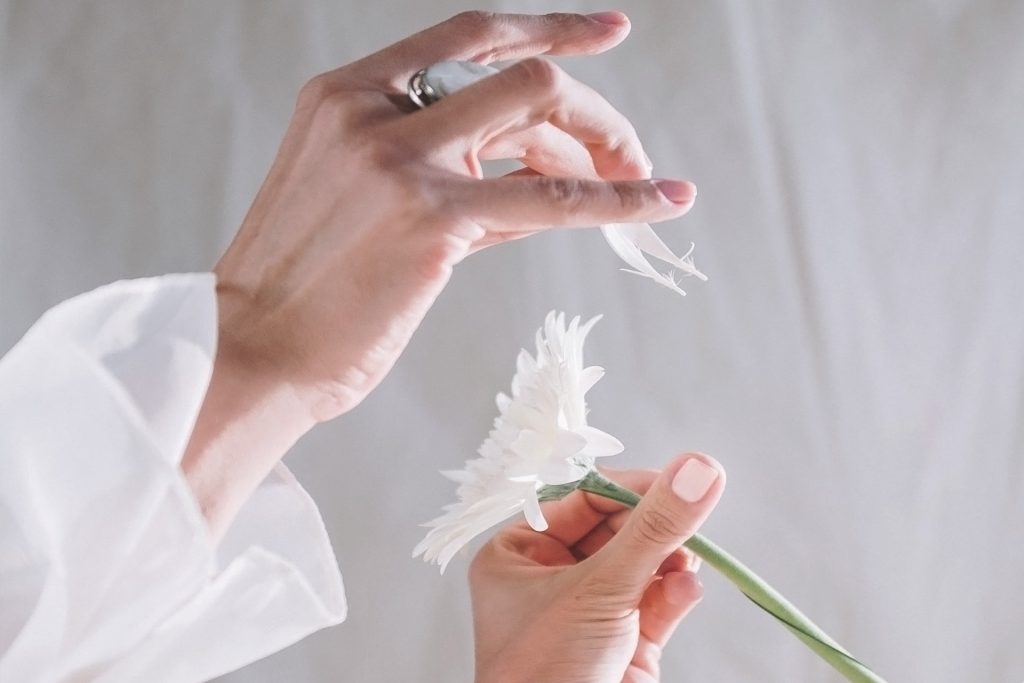 To help you with picking beautiful floral arrangements, we've listed our (15) most popular types of silk flowers below. We recommend each one for different color palettes.
(15) Types of Silk Wedding Flowers:
Roses (most popular, roses come in any color)

Peonies (2nd most popular, fluffy blossoms)

Hydrangeas (large globes, bloom in summer)

Chrysanthemum (jewel-toned autumn flower)

Dahlia Flowers (bloom early until autumn)

Milan Grass (think green boxwood hedges)

Wisteria (a plant that hangs from arches)

Ranunculus (thick blossoms rainbow of colors)

Pampas Reed Grass (has a bohemian feel)

Camellia (broadleaf evergreen shrubs)

Clematis (queen of the vines, 6 or 7 petals)

Gerbera Daisy (used for colorful bouquets)

Garden Cosmos (daisy-like, bloom until frost)

Plum Blossom (bright color contrast, 5 petals)

Violets (purple blue heart shape leaves)
What most couples don't realize is how many options there are for wedding flowers. There are over 1,000 different types of fake flowers…
wow, talk about making a difficult choice!
Before deciding, think about your wedding décor, bridesmaids' dresses, and color scheme. Style your wedding arrangements any way you like. Your flowers should complement all of the above.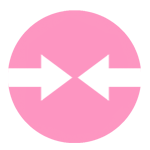 No matter what people say, size always matters! In this case, you might even need help to decide on the best flower sizes to rent. To do this, you will need to plan a site visit at your wedding venue.
design in arrangements of 3 or 5, odd numbers look better than 2 or 4
Look at what areas should be decorated with faux flowers. A little planning will help transform your wedding location making it even more beautiful.
Areas to Decorate with Fake Flowers:
two sides of the doorway entrance

ceremony drapery or backdrop arches

ceremony aisleway runner

hang from the head table backdrop

on the cake table

near the gift table

main bartender area

step repeat or flower wall backdrop

floral runner on guest & head tables
When it comes to designing those areas, incorporate different types of flower rentals. Mix & match small table centerpieces, large centerpieces, long centerpieces, and even tall floral centerpiece stands. We recommend half-small and half-large silk floral arrangements.
Different Sized Silk Wedding Flowers:
Cheap centerpiece flowers

Pomander ball centerpiece

Artificial flower arches

Silk flower table garlands
☝️ DIY tip: your centerpieces should not overshadow the table place cards. These instruct guests where to sit. Minimalistic fonts for place cards look better than busy ones.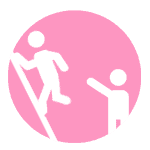 Versatility is a strong feature of silk flowers. Easily work them into your wedding décor. Arrangements made with silk flowers are incredibly realistic & DIY friendly!
Why Rent Luxury Silk Flowers:
no water or sun required

are already trimmed

they last forever

setup takes less time

can be reused at multiple events
Real flower shipments arrive a week before your wedding day. You will be in charge of them for (7) days. When the time comes to prep them for vases the blossoms could wither. How will you keep all those boxes of real flowers fresh?
real flowers require large walk-in coolers… refrigeration costs $$$
The next best thing about renting this particular type of flower is it doesn't need refrigeration. Avoid wilted arrangements by focusing on silk flowers instead of real ones.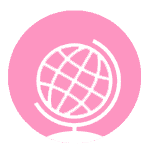 In today's age being sustainable is important for weddings. Silk florals are not shipped in from an exotic country. This reduces the cost & the carbon footprint associated with shipping rentals.
Yes, our silk flowers are shipped from our warehouse to your event. However, a box of real roses:
starts at a nursery > prepped > delivered to a distributor > resold to a florist > delivered to the florist > then florist delivers them to your event
Fake Flowers are Good for the Environment:
minimal carbon footprint

are reused for multiple rentals

they don't need water at the event

you can budget more for sustainable vendors

can be reused at multiple events
A big issue is what do you do with the fresh flowers at the end of the night? Give your guests favors for them to take home! However, not all guests will take the flowers. Also, some couples might take the glass containers the flowers come in.
At the end of the night, you can keep the flowers and then donate them to a local nursing home. We have heard of florists doing this with leftover flowers. It is a kind gesture that is very much appreciated by the elderly.
There is another alternative to throwing fresh flowers away at the end of the night. We suggest saving & composting them so it's environmentally friendly.
♻️ Use bio-degradable silk flower petals for outdoor ceremony aisleways. The wind may catch the petals & making it harder to retrieve them.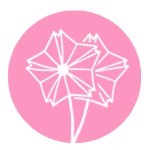 Imagine your wedding is in the winter and you have to settle for different flowers as your ceremony décor. This is such a depressing thought! We have good news… you will not have to experience that! One of the best things about silk flowers is they are always in season!
silk flowers ship practically anywhere & will not perish
We all understand that shipping out-of-season flowers cost more. You do not have to import exotic flowers from another country. Instead, think about how you can make your wedding day just as beautiful by renting silk flowers.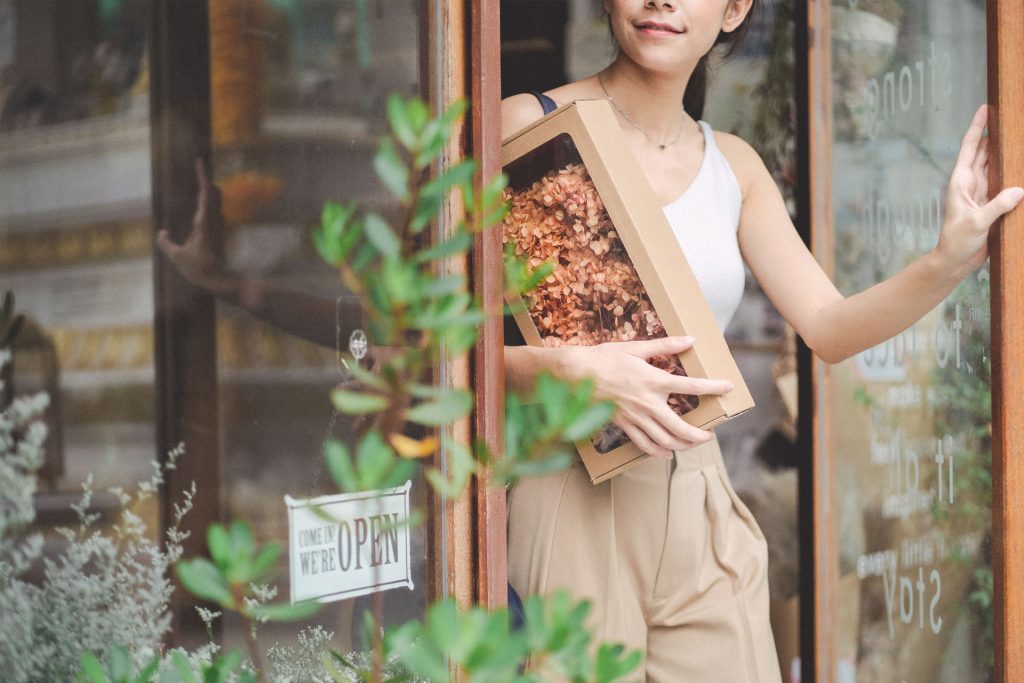 The next step in your quest to get the best wedding flowers is deciding who to hire. If you opt to make wedding day arrangements, first ask where to buy fake flowers. The (3) most common options are to buy from a fake flower store, hire a florist, or do it yourself.
ℹ️ Think about color with fake florals. Choose silk flowers & create unique arrangements with flowers that might not even be in season!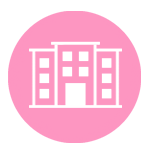 Want to know where to buy artificial flowers? Many wholesale silk wedding flower companies like Etsy & Amazon have a network of online sellers.
online sellers only sell arrangements, they might not help you create them
If buying imitation flowers becomes too much, then it might be time for a different approach. Instead of buying individual silk flowers, rent a complete kit like a DIY pampas grass centerpiece.
🌼 Create something unique, silk arrangements are in fashion at the moment!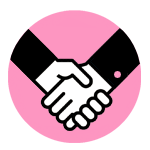 If you started thinking about hiring a florist, this could be a sign that you want to hand over the control & stress that comes with it. A wedding florist comes into the picture to lift a weight off your shoulders.
talk to someone who knows flowers better than anyone else
The wedding florist will want to know if you would like real or fake flowers. Local florists in your city may cost more, but they are completely worth it.
Why Real Flowers Cost More:
middleman is either a wholesaler or auction

can ship from Netherlands, Columbia, Ecuador

shipped in from out of town

scheduled to arrive on time

prepared by trimming steams/leaves

associated with high labor costs
If you have your heart set on using real blossoms, why not ask your florist if they can make faux flowers look real? Chances are those silk flowers are already on their shelf, so the cost will be dramatically less.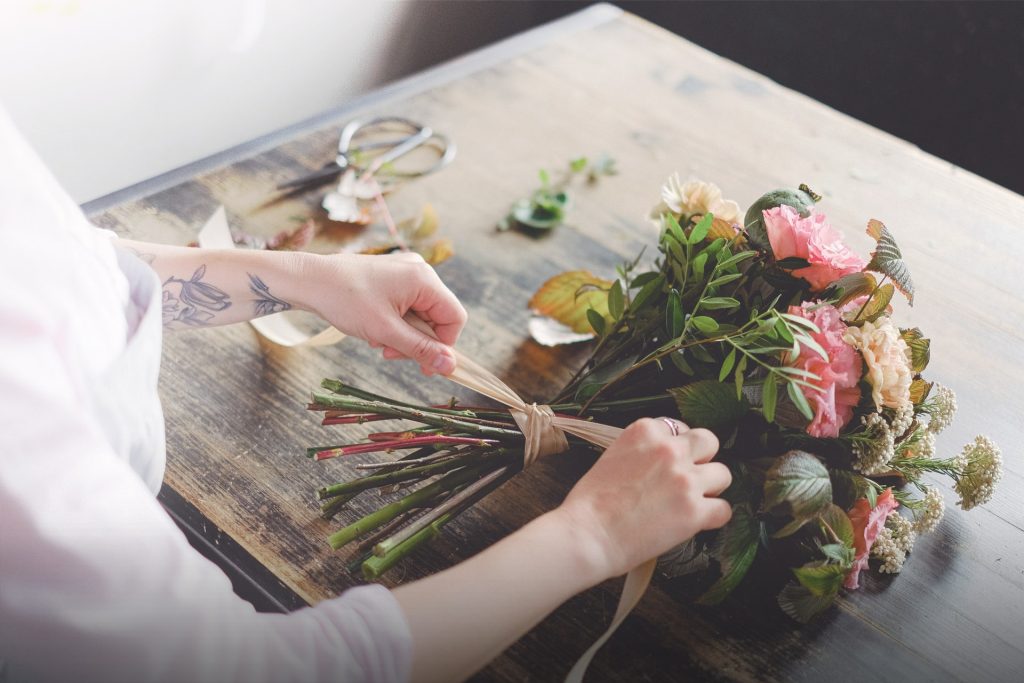 Also, you will want to ask them about the wedding centerpiece cost. Professional florists customize gorgeous floral arrangements by listening & helping you brainstorm. Rent half tall & half short centerpieces to save on rental prices.
Lastly, consider hiring a local florist your banquet hall recommends because they know your wedding venue. They can suggest how to make artificial flower arrangements for weddings look more creative like hanging flowers in unique areas to maximize your decorating budget.
🗒️ Florists charge delivery costs for venues that are far away, downtown with no parking, limited setup time, & have elevators.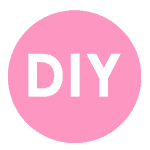 If hiring a florist is too much then rent silk flowers online for less. This is so easy that you can do it yourself. All you have to do is lay them out and you're done.
You need a lot of flowers for a short time, so it is best to rent the blossoms! You don't have to store them away afterward. Simply ship everything back after your event for another couple to enjoy!
we suggest renting pre-made arrangements that look breathtaking
Ship Our Wedding® silk wedding flower packages are created just for you! Our kits arrive the week of your party with a 5-day rental. You return everything in the same box using the included return shipping label.
Once you start looking into quality silk flowers, there is no turning back! You will enter a world of wonder and discover the awesome power of DIY flowers!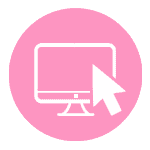 We live in a world of unpredictability. Unfortunately, the wedding industry is based predominately on labor. The issue our industry is facing is a reduction in the labor force.
As if owning a wedding business was not competitive enough. Now florists & wedding vendors are facing challenges that make it more difficult to:
load & unload trucks

process inventory

transport rentals

perform vehicle maintenance

schedule site visits

host in-person consultations

return phone calls

setup & teardown packages

stay at events

handle multiple events a day
Are you experiencing issues getting quotes or having phone calls returned? It is because owners of these companies are having to work overtime in their businesses. This is a frustrating situation for both clients and vendors.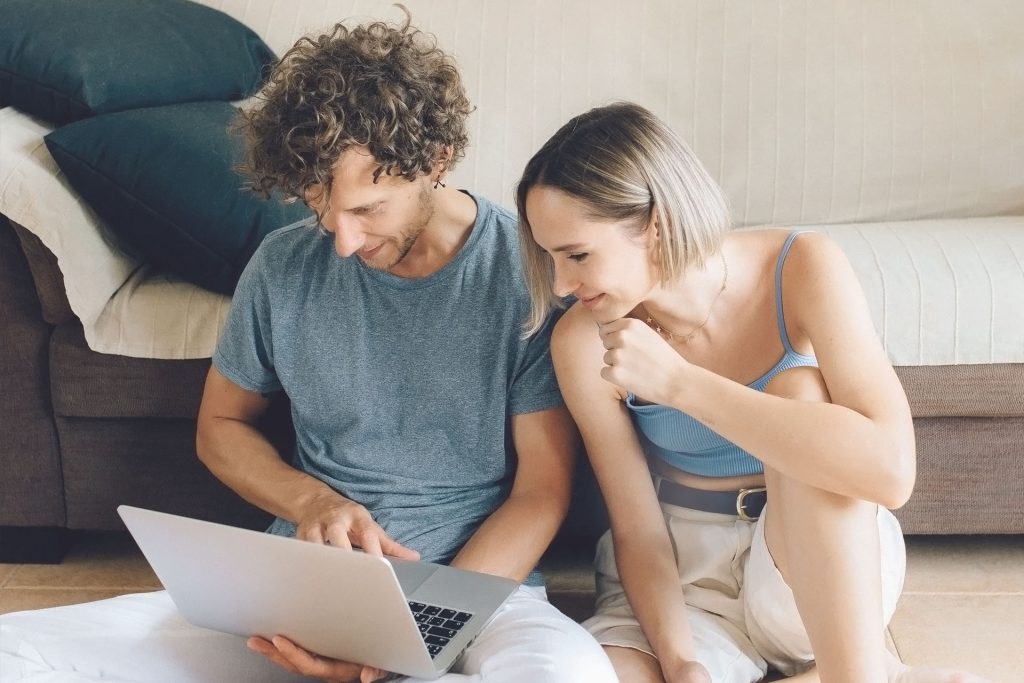 order silk flowers online it is an automated process available 24/7 with accurate inventory
Whether you choose white roses for your wedding or gentle peonies, you can place your order anytime. The choice is all up to you without waiting for a return phone call. Having certainty in what you are getting & for how much is a great feeling.
👍 Just the reassurance of knowing everything will be fine for your wedding day is exactly what every bride wants to hear! Feel confident in renting our silk roses and peonies and add them to your wishlist today.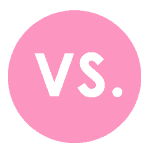 Planning your wedding, as exciting as it sounds, isn't an easy process. The best way you can reduce some of the back and forth is to consider all options before making a decision.
choosing between realistic silk flowers and fresh flowers shouldn't be stressful
Deciding against using real flowers can be a hard choice to make. You might just decide on mixing real and fake flowers for your wedding. We believe fresh silk flowers have many benefits, and the rentals available today are so realistic looking.
Pros to Silk Flowers vs Fresh Blossoms:
they cost less

wide variety

looks like the real deal

easy to do it yourself

use for multiple events

they are not seasonal

streamlined ordering
So will you rent fake or real flowers for your wedding? Browse through our website and then tell us exactly what you want. If you're a bride on a budget, our DIY kits may be your best choice.
We provide you the option to design your own centerpiece online. Make your decision instantly by ordering today. Our artificial flower company is looking forward to helping you create a timeless wedding look under budget.
XO Team Ship
Let's Plan Your DIY Wedding Under Budget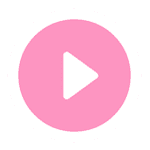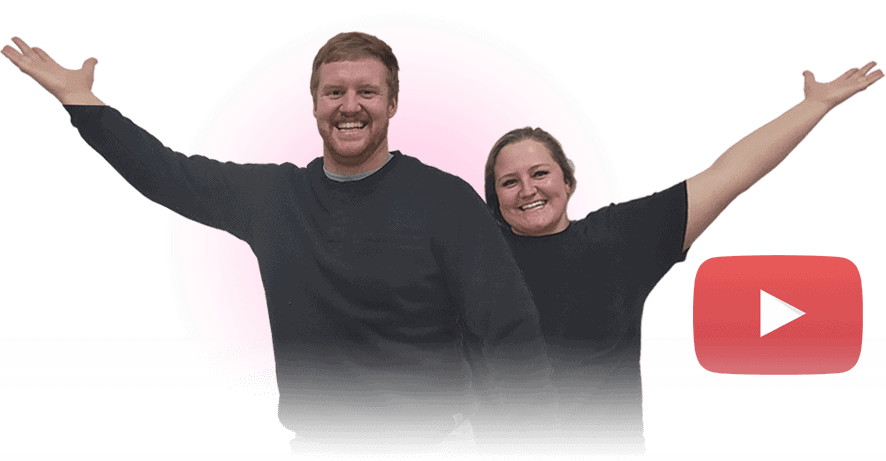 We saved $15,000 going with Ship Our Wedding
Brad & Annika Schock, Cario Nebraska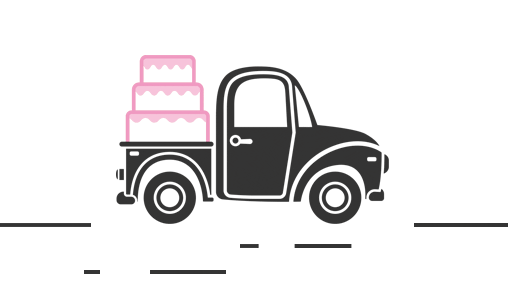 The content of this website is intended for informational purposes only & does not constitute legal, financial, or credit advice.