Guess
what…
it's time you save money!
Today we cover everything you need to know about the different types of backdrop stands, backdrop holders, & backdrop frames.
save on backdrop prices by renting a do it yourself kit
There are DIY wedding backdrop stands to fit all kinds of decorating ideas. We ship easy to setup kits nationwide that arrive at least 2 days before your event date. These are great for do-it-yourself parties like:
hanging balloons from a circle arch

draping flowers on a background stand

creating a lush pipe & drape frame
Our guide covers the best background frame rentals & back drop holder kits. We also show you how to DIY a freestanding backdrop for cheap by building portable mounting supports.
Want a lovely affordable (& stunning) backdrop?
.
Have your cake AND eat it too 🎂 Shop creative backdrops Click Here
Average Read Time: 6 minutes 45 seconds
Backdrop Stand 101: Everything to Know
Tripod stands and the crossbar supports are part of photography backdrop equipment. People have used them to hang themed step & repeat banners. However, there is one problem with renting backdrop tripod kits…
tripods aren't used to hang wedding drapery & flower walls because the legs stick out
A backdrop support stand should be seamless & take up less space so the photographer's pictures look better. You could build a do-it-yourself wooden back drop. First, let's discuss why the below rentals make the best backdrop frame.
Pipe & Drape Backdrop Stand
This is a cheap metal frame that is easy to transport & set up. It takes minutes to assemble the following equipment:
The max background size is 10 feet tall by 10 feet wide. Since this is an adjustable backdrop stand, the kit adjusts 4ft – 10ft tall & 7.5ft – 10ft wide.
there are (4) back drop arch types for hanging decorations
Clients rent this kit for indoor & outdoor parties. Another benefit of open arch backdrops is used to stand under or to walk through. This is a great idea for grand entrance draping & doorway flower décor.
Arch benefits vs. backdrop tripods

:
clean look, nothing sticks out

made of metal not cheap plastic

universal for party decorations

faster setup, fewer screws & nuts

professional DIY backdrop stand
How about renting an entire DIY flower wall? An 8 ft by 8 ft flower wall is a great idea for hanging flower decorations indoors.
This has more surface area meaning it could get knocked over by the wind outside. Easy fix: use weights & supports for outdoor setups.
Half Circle Backdrop
This backdrop stand has color choices. Gold & white are available since they match any color theme. Have fun combining with color accents in your wedding decor!
Round back drop benefits vs. backdrop tripods

:
circle backdrop stands are the best for flower wall decorations
The color preference for the stand is based on your wedding color ideas. All pieces connect with a guided elastic rope. Push against a wall to connect the last piece then screw in the supporting legs using wing nuts.
💨 Outdoor events' enemy is wind. Stake down bases & add 75lb weights. Lean supporting beams against round & square back drops.
We're not talking about basic photo backdrop stands or vinyl backdrop stands anymore. We're talking about the best backdrop stand for birthday parties & all occasions!
we love recommending these backdrop kits for attaching balloons
Where to use event backdrop stands

?
baby showers

gender reveals

holiday parties

engagement parties

receptions

grand openings

bridal showers

reunions

vow renewals

prom send-off
Pheww… that's a lot of event types! Do you know the one thing they have in common? They all need a background stand for photography. Rent either a round white or a gold circle stand.
💵 Backdrop stands & silk flower garlands are a cheap way to transform parties
Hang balloon décor & soft draping pieces on our DIY backdrop stand. Even use silk flowers to decorate tables. Combine (2) pieces of flower garlands to create your stunning flower backdrop!
Want to Save Money?
Talk to a party pro now!
Also, rent a do-it-yourself flower wall for guests as a photo backdrop. Imagine covering a wall with flowers for your photo booth background!
besides your table backdrop think about your dance floor
So we've covered the flower wall, flower arch & round backdrop stands. Why not add some eye candy to the (4) corners of your dance floor?
Another form of a wedding backdrop kit is our freestanding pillar column décor. Place these anywhere in your event space. We recommend these indoors on flat level surfaces. Simply take a base plate & upright to create a backdrop hanger.
It is easy to do this with flowers! Just watch our tutorial in the video above. See how this is done to create an arch for your door, stage, ceremony, or sweetheart table flower backdrop.
💡 This is a great idea for breaking up a larger room for better flow & design.
Portable wooden backdrop stands are commonly rented for outdoor wedding ceremonies. DIY wood backdrop stands are typically made from barn wood or plywood.
How to make a wood backdrop stand

?
build a wide frame
build a base (to place weighted sandbags)
have support mounts (screws, chicken wire)
The benefit of creating a cheap homemade DIY backdrop is that it is extremely budget-friendly. However, the stand is usually large & heavy. This may need extra people & large vehicles to transport.
(check back later, photos coming soon)
build a backdrop with easy to remove hardware for faster setup & teardown
You could make a foldable backdrop stand that uses piano hinges. A portable wooden backdrop stand is ideal. Make sure anything you build is strong enough to support the material weight of your decorations.
☝️ Fun DIY Tip: Staple molding to a wooden frame & create a picture frame wedding backdrop. Paint it white, gold, or any color!
Rental prices will likely cost less than buying. If you plan on using the backdrop for multiple events in your business then you might want to purchase a high-quality backdrop.
Where to buy backdrop stands online

?
Etsy

Amazon

Efavormart

b & h photo
Buying a stand-up backdrop will save you money in the long run if you plan on using it over and over again. We recommend spending more money so that you get a better return on your investment.
An expensive stand that lasts years is better than a cheap stand that lasts one or two parties. If the cost is too high then you can also go for a cheaper alternative & rent a backdrop online.
🤝 If you don't have the time to build a backdrop then you might want to buy or rent a kit.
instead of searching for used backdrops for sale find one for rent
So now that we discussed how to make a freestanding backdrop, let's cover where you can find a backdrop stand for cheaper prices.
Why rent a backdrop kit online

?
cost less than buying

has a 5-day rental

use for multiple event dates

FREE shipping both ways*
Backdrop stands assemble so quickly that you can use them in multiple places at your event. Tear it down after your ceremony and setup on a stage for a headtable backdrop. End of the night put it back in the box & ship it back!
backdrop display stands are a must-have rental for events
They create a focal point to help us celebrate. We look back at our photos and remember the experiences we've shared in life.
Founders Robert + Nicole Reno
With a combined (4) decades in the industry; we've trained hundreds, booked thousands, & partied with millions. Our first-hand experience allows us to empower others to succeed & be great… (read full bio)
XO Team Ship
Founders Robert + Nicole Reno
With a combined (4) decades in the industry; we've trained hundreds, booked thousands, & partied with millions. Our first-hand experience allows us to empower others to succeed & be great… (read full bio)
XO Team Ship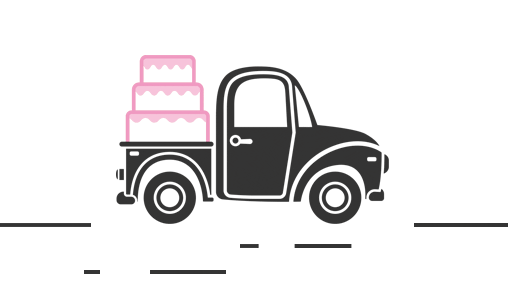 The content of this website is intended for informational purposes only & does not constitute legal, financial, or credit advice.