Before you learn about the timeline for hiring wedding vendors you need to pop the question. Congrats if you are ready to take the next step and formalize your union with your partner!
Engagements are romantic & incredible proofs of love. They are moments you & your loved one will forever treasure, so it needs to be done right.
before you pop the question, read our guide for several fun proposal ideas
By now, you have probably already seen hundreds of videos about unique ways to pop the question. If you still have a hard time coming up with a plan then we have got you covered.
✔️ Keep reading to discover some awesome and fun ideas to ask the big question.
Average Read Time: 5 minutes 15 seconds
Okay, so we got a quick question for you. Do you and the love of your life have a favorite team or sport? If you & your significant other attend every game holding hands then make it extra special!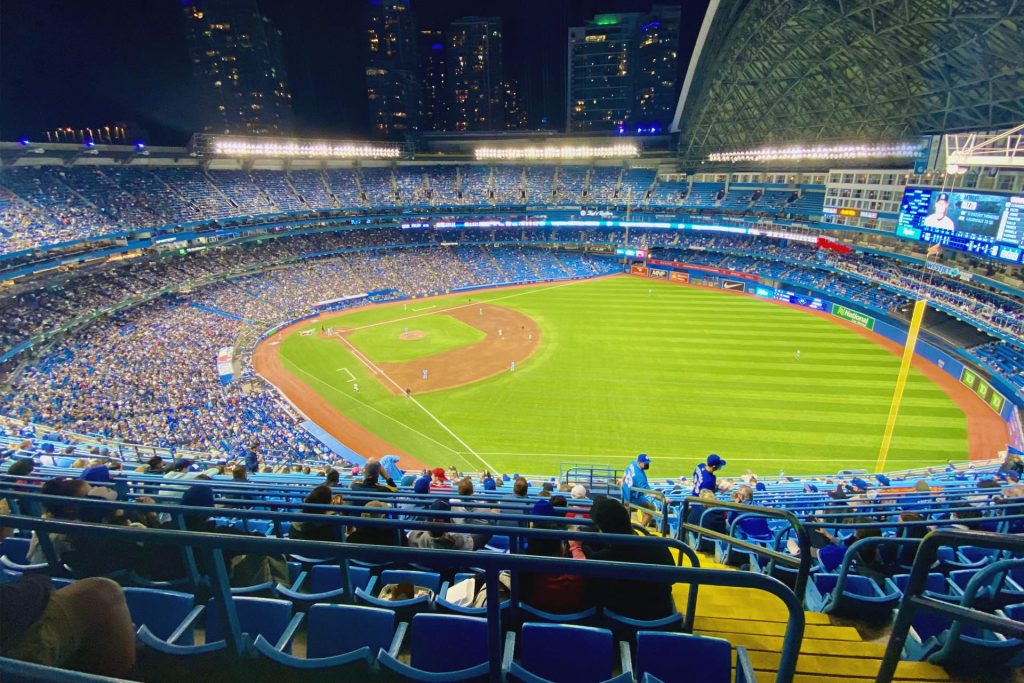 Proposing at the game will make it a night you never forget. Forget about popping the question through the big screen. Here is just one example of how you can get more personal with your marriage proposal.
surprise your loved one by teaming up with their favorite mascot
You can make it during halftime while the mascot is being silly and playful with the attendants. Make a game pretending the mascot wants to kiss your partner. You get upset or compete for attention with flowers, chocolates, and so on.
Then you go above and beyond (topping the mascot) by getting on one knee to pop the question. We promise you they will say yes.
Are you one of those couples who love competitive board games or play them just for fun? We all love playing these games with friends, family, and other couples.
Well, then you have the answer right on your table! All you need to do is pick your favorite game perhaps monopoly or scrabble and work on the proposal.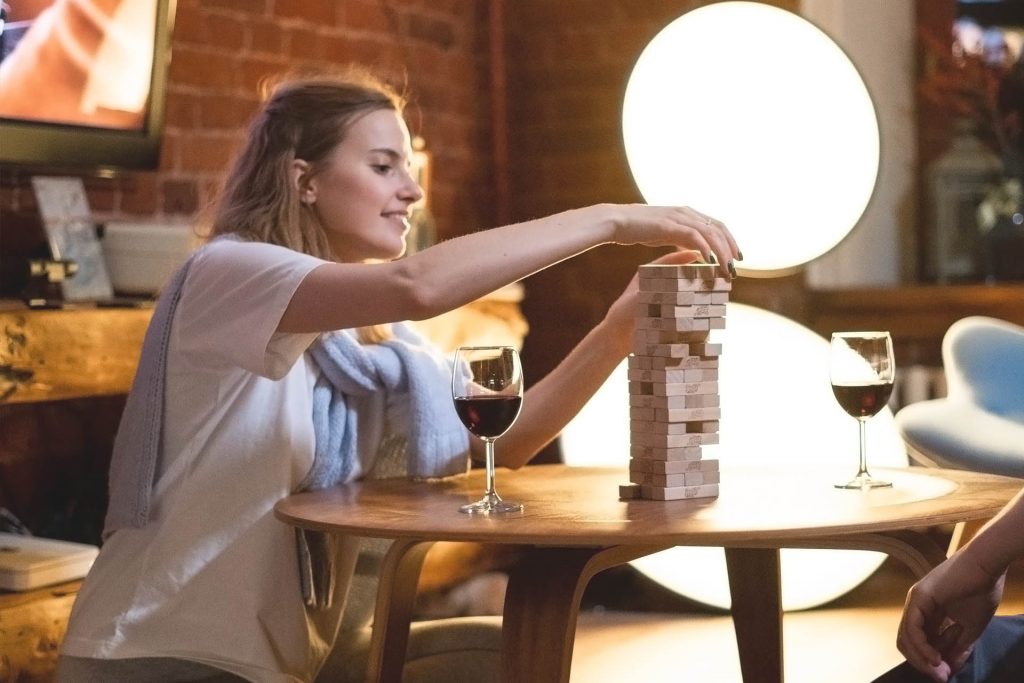 All you need to do is figure out how to ask the question within the game. For example, if you are playing monopoly, you can add a special card that says, 'Will you marry me?' And if the answer is yes, your partner can go to a specific part of the game to retrieve the ring.
let others in on the secret, get elaborate by popping the question with a game
You can also propose a puzzle. Do this by changing a piece of the original one with the question, hiding it, and making it look like the piece is missing.
You pretend you are looking for the piece and let your partner find it. You can get creative with where and how they find it.
Are you fans of a saga or looking forward to attending a premier? Then you have the perfect opportunity to ask the question in a fun and unique way.
You can film a video where you are the protagonist, or create a cartoon with a designer and animator. Include this as a preview or trailer video & figure out a way to weave in asking the question.
hire animators on Fiverr.com or Upwork.com to create a pro prequel or trailer
Team up with the theater staff to hide the ring on the snacks you buy or make a special announcement before or after the movie. We have even heard stories of couples renting the entire theater (for a private screening) and having an announcement made during the movie.
You can have the question written at the front of the theater or at the movie's end. The possibilities are endless; it is all about creativity.
Want to Save Money?
Talk to a party pro now!
When you are fans of trailing and hiking, getting on a special hike will more than likely be part of your usual routine. You can surprise your partner & ask the question at the end or at a special spot during the hike.
Have your friends or family set up the space with some candles. If it will be darker, then rent outdoor uplights to create a special outdoor atmosphere on trees and rocks.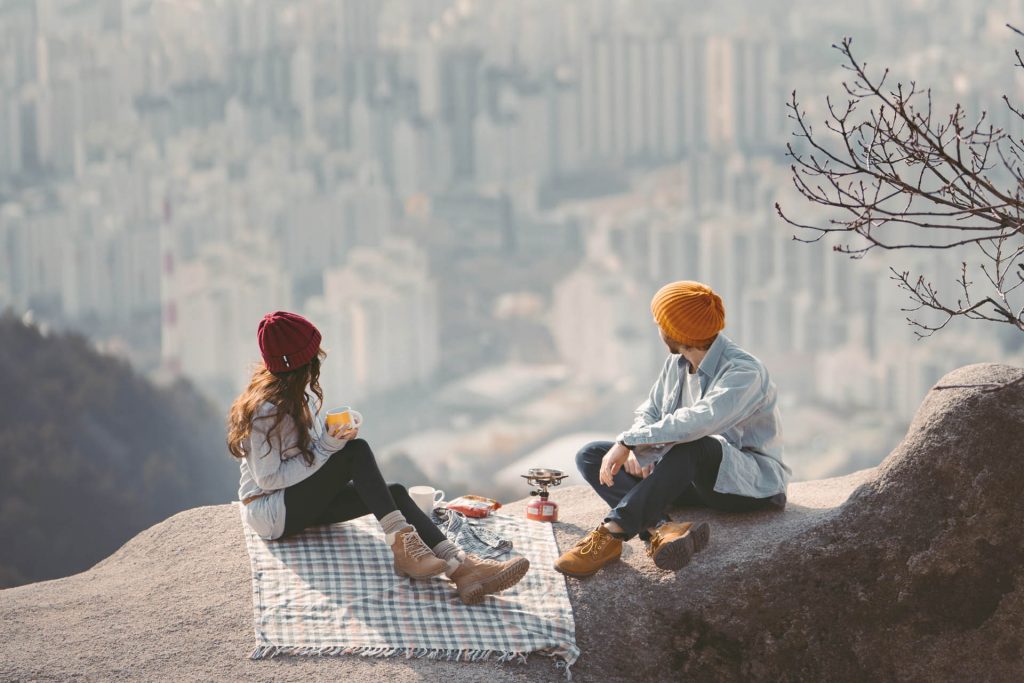 the proposal should fit into your schedule normally so it's a surprise
Once you reach the summit, it is time to get on one knee and ask the question. Some DIY flower walls, signs, or beautiful balloons can complete the scene.
The best part of all is you can involve your family and friends. If you have a dog, you can even make a custom shirt or accessory to make it part of your marriage proposal idea.
Does your partner love a good joke? Are you always playing each other jokes to have a good time? Then why not make a joke about your proposal? And it does not have to be an awful one, just a funny moment.
Perhaps you parked in front of a restaurant for dinner but you are in the tow-away zone. Your fiance needs to park the car in the structure a block away. As they leave to park the car you team up with staff and instantly transform the restaurant with pipe and drape and have a temporary sign covering the restaurant name.
act like you lost your phone and now you both need to go in two different directions to buy you time…
This will confuse your partner and make them think they have lost their mind or went through the wrong door. You might make it look like a giant closet or a bazaar where actors play customers. Then once they think they must be dreaming, you come right up and get on one knee.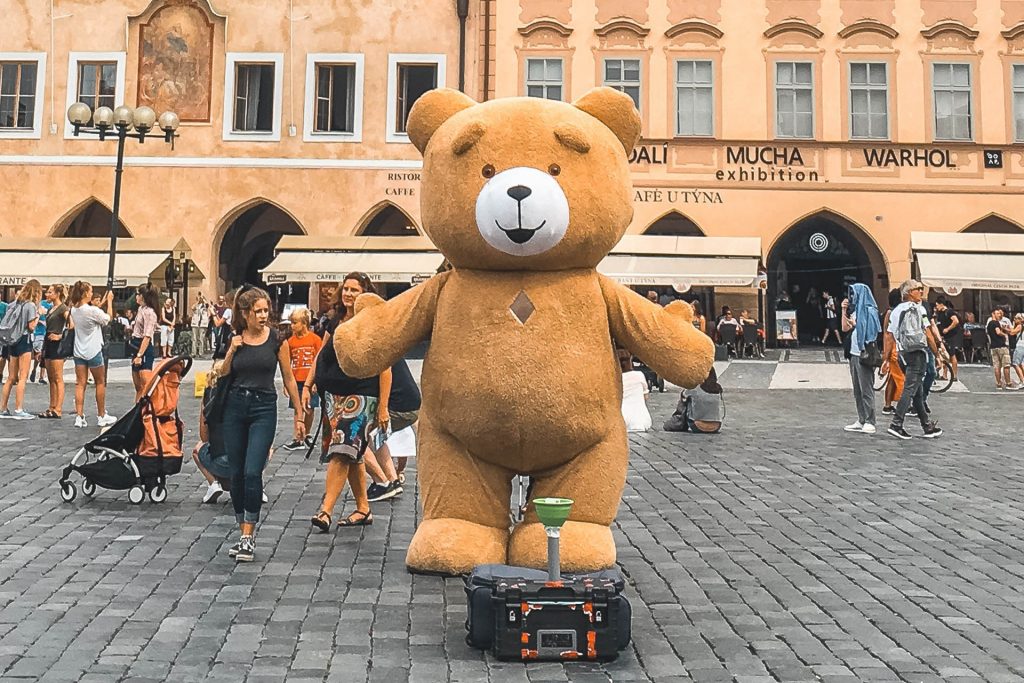 Vacations can provide good timing for couples to ask a question. Since you are not supposed to know anyone at the place you are visiting, how could it possibly be suspicious for your partner?
Well, that is why we love the idea of hiring a street performer to help you with the plan. No matter the city you visit, you will surely find at least one street performer who will cooperate.
public places are great for flash mob proposals hundreds of people will capture it on video
Imagine walking through the streets of Paris as you admire the artistic scene of Montmartre. You're minding your business with your partner when out of the blue, a caricaturist comes to you & offers to draw you.
Instead of drawing you sitting next to each other, the artist makes a cartoon of you on one knee. As your partner looks confused, you imitate the scene and pop the question.
When you begin your plan, you should ask yourself these questions. What would your partner love and how can you make it fun and surprising at the same time.
Here are more wedding proposal ideas

:
A surprise scavenger hunt

: Create a scavenger hunt that leads your partner to different locations that hold special meaning to the two of you, with the final destination being where you'll pop the question.

A romantic getaway

: Plan a surprise romantic getaway for the two of you, and pop the question at a special spot during the trip.

A flash mob proposal

: Organize a flash mob to perform a choreographed dance routine, with you joining in and getting down on one knee to propose at the end of the routine.

A hot air balloon proposal

: Take your partner on a hot air balloon ride and propose while you're high in the sky, with a stunning view.

A public proposal

: Propose in a public place that holds special meaning to the two of you, such as the place where you first met or had your first date.

A proposal at home

: Create a romantic setting at home, with candles, flowers, and soft music, and pop the question in the comfort of your own home.

A proposal in a photo album

: Create a photo album that tells the story of your relationship, with the last page reading "Will you marry me?"
Perhaps a proposal at a restaurant full of strangers might be uncomfortable if your other half does not enjoy being the center of attention. Always keep in mind the personality of your future fiancé when making decisions about how to pop the question.
we want to know how your proposal went down, tell us now in the comments below
Asking the love of your life to marry you is an important moment in your life. It is more than just a question, it is the beginning of your life as a married couple as a forever team.
Make it extra special because for many years to come. Your friends, coworkers & even future grandchildren will ask about the way you proposed. Put some thought into this so that you have a great story to tell everyone!
Founders Robert + Nicole Reno
With a combined (4) decades in the industry; we've trained hundreds, booked thousands, & partied with millions. Our first-hand experience allows us to empower others to succeed & be great… (read full bio)
XO Team Ship
Founders Robert + Nicole Reno
With a combined (4) decades in the industry; we've trained hundreds, booked thousands, & partied with millions. Our first-hand experience allows us to empower others to succeed & be great… (read full bio)
XO Team Ship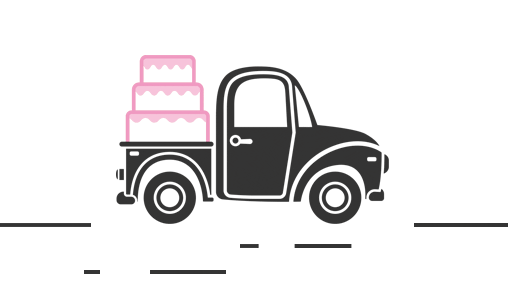 The content of this website is intended for informational purposes only & does not constitute legal, financial, or credit advice.