Micro trend
or new normal
let's find out!
Micro weddings are a hybrid between a backyard get-together & formal expectations. No matter the size they still have the power to gather family and friends.
When they are large planning them can be quite a challenge. So micro weddings reduce mental, emotional, physical, and financial stress.
Learn why micro weddings are a budget-friendly trend
Given situations in some countries, restrictions have been applied to social gatherings like weddings. This has led to a rise in elopements.
However, an elopement takes away the opportunity for your closest family & friends to witness the intimacy of your ceremony. Thankfully, there is a great alternative and this is what we call a micro wedding.
👥 Did you know that most couples exchange their vows in front of 100 guests or less?
Average Read Time: 4 minutes 40 seconds
Everything to Know About Micro Weddings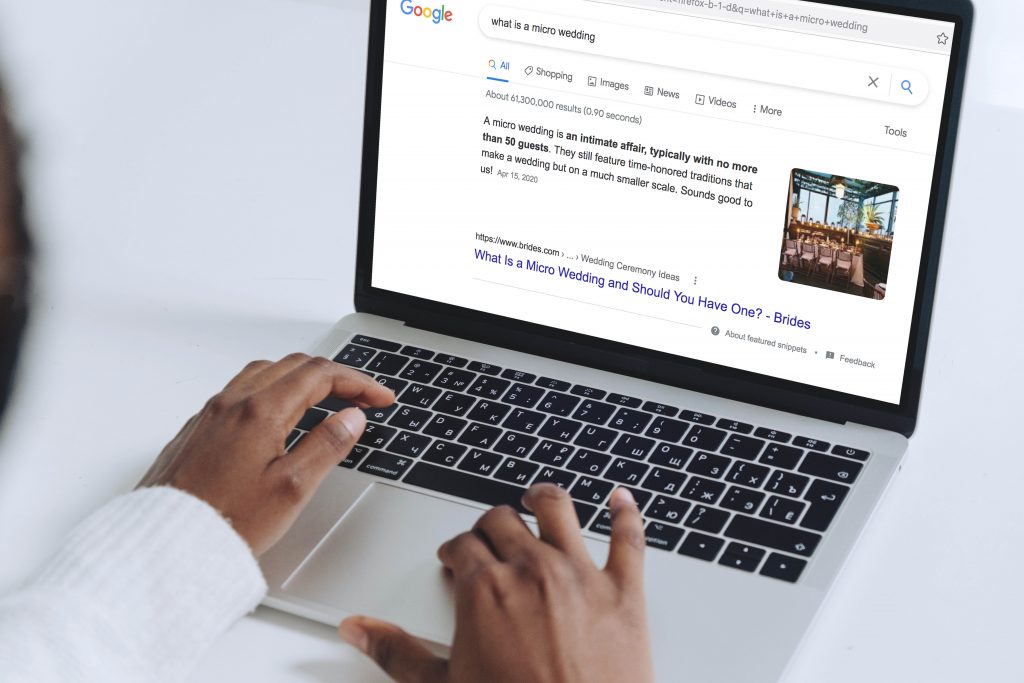 A micro wedding is an intimate affair with a maximum of 50 guests. It still offers traditional elements but with a limited guest count.
Usually, this includes just the immediate family members and a few select friends. It is planned deliberately based on the taste and preferences of the couple.
a micro wedding should not be mistaken for an elopement
An elopement is completely different than a micro wedding. An elopement is a spontaneous tying of the knot that involves only the couple, an officiant, and maybe a witness or a few family members. An elopement is often unplanned and serves as an alternative to conventional nuptials.
There are several reasons why a couple would go for a micro wedding. Some couples would like to keep the ceremony and reception as intimate as possible, so they invite only a few people.
Others choose a micro wedding to meet the health & safety protocols of their localities. This is just one of the many reasons why smaller events are considered a current wedding trend.
it's a way of celebrating love while still social distancing
Some couples want to minimize their costs. So instead of having a guest list of 300, they pick just 30 of their closest family members and friends.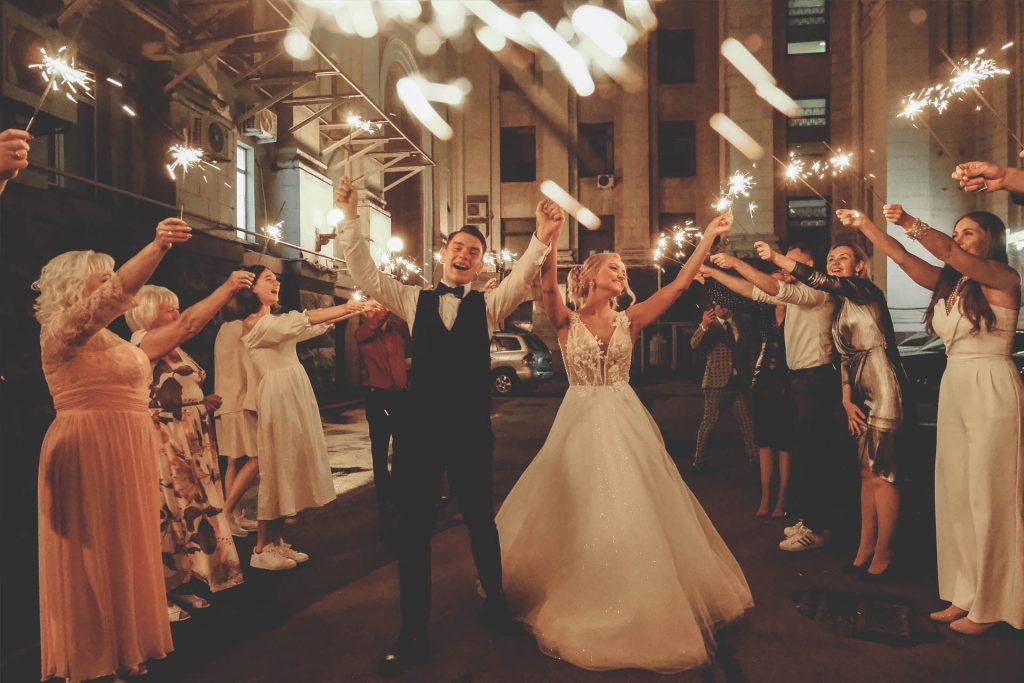 We have heard of some families having weddings with over 600 people in attendance! Do you know 600 people?
How many of your friends on Facebook do you talk to? If you are only reaching out to someone to wish them happy birthday once a year then you probably wouldn't invite them to your micro wedding.
there is nothing traditional about planning a micro wedding
Aside from financial reasons, there are other significant advantages of having a micro wedding. This is a newer trend that might have been frowned upon until recently.
So the benefits are quite obvious when you start to wrap your head around the whole concept. Let's cover the benefits one by one!
Your wedding is an occasion where you can unleash your creativity. Since you will be entertaining and feeding fewer guests, you have more options regarding your venue.
A micro wedding allows you to choose a unique venue that may be unsuitable for larger celebrations. The point is, that your imagination is the only limit.
fewer guests mean you can exchange vows at your favorite cafe, restaurant, park, or gallery
Such places often have beautiful architecture, are equipped with tables and chairs, and have gorgeous lighting. For example, if you want to make your indoor photos look their best, all you need to do is hire a professional photographer and rent some plug-in uplighting.
Want to Save Money?
Talk to a party pro now!
Every event, regardless of its type and size, has its fair share of stresses. But with a micro wedding, you will be less stressed than if you're trying to arrange a larger one.
With a full-scale wedding, you have to deal with a host of formalities, requirements, and expectations. It can take too much of your time to the point where you no longer enjoy the process because you're trying so hard to please so many people.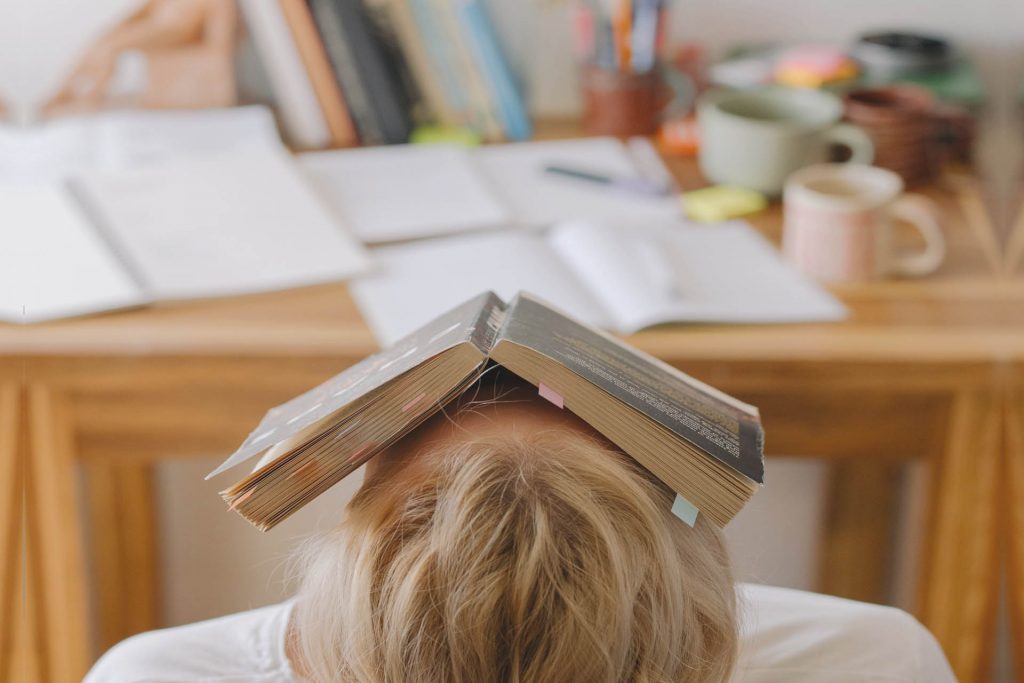 micro weddings mean fewer opinions to think about and fewer aspects to consider
On the other hand, a micro wedding gives you fewer things to worry about. It allows you to manage your planning much more efficiently and gives you enough time to rest ahead of the big day.
With less stress, you and your fiancé can spend more quality time together. This way you can enjoy your wedding planning process.
One of the downsides of a large wedding is that you can't spend enough time with your guests. There are just too many of them! With a micro wedding, you have fewer attendees, giving you more time to catch up with family and friends.
You can choose to not invite children as well (which can help keep down your cost). This means you can take more photos & have more time reminiscing without having to worry about younger guests interfering.
Instead of having simple hellos and goodbyes, you can enjoy yourself with your guests! Give those special people your quality time and interaction.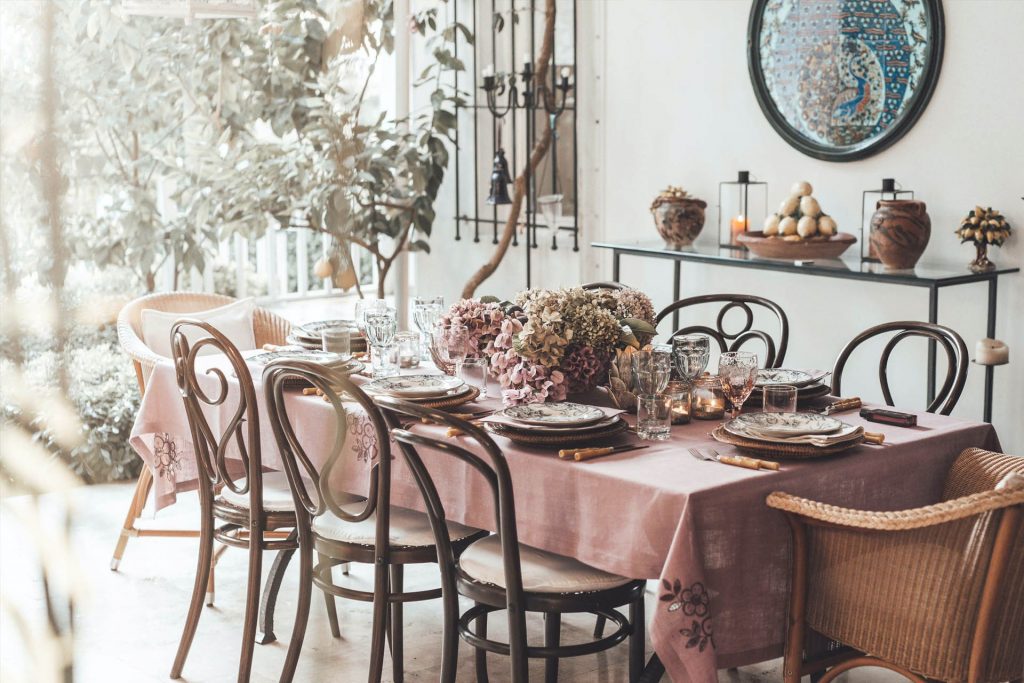 Guest List – Perhaps the most important element to planning an intimate celebration is your guest list. Fewer guests also mean less cost. Your guest list is going to be very exclusive since it is limited.
By definition, your micro wedding should be small in size, so choose no more than 50 persons for your guest list. A great tip would be to start with the closest family & friends then go from there.
Hire Pros – Another way to host a great micro wedding is to ask for professional help. We recommend following a timeline for hiring vendors. A coordinator can help you in more ways than one.
Planners take away a lot of the burden on your shoulders & stresses on your mind. While a micro wedding is a small gathering, it does need careful planning. A professional will get that done.
The Food – When it comes to food, consider upgrading your choices. Work with a local caterer and ask them to prepare their best-sellers. This dinner is going to be a significant part of your wedding, so you might as well splurge a little bit on your guests' gastronomic experience.
Lighting, Design, Décor – Don't forget to upgrade your visuals too! Decorate your venue creatively and make artful invites.
Personalization – Additionally, allow your guests to have a personal experience at your event. Write handwritten notes to every guest and place them on their seat or create a customized wedding invitation. It's much easier to provide a personalized experience to 15 people than it is for 150!
A micro wedding is a great option if you want to keep the traditional feel of your big day and have intimacy at the same time. It offers more options, less stress, and quality time with your loved ones and friends.
how do you feel about micro-weddings, tell us more in the comments below
Micro weddings are a perfect option in these current times. With careful planning and imagination, you can seamlessly curate your dream micro wedding on a budget.
Founders Robert + Nicole Reno
With a combined (4) decades in the industry; we've trained hundreds, booked thousands, & partied with millions. Our first-hand experience allows us to empower others to succeed & be great… (read full bio)
XO Team Ship
Founders Robert + Nicole Reno
With a combined (4) decades in the industry; we've trained hundreds, booked thousands, & partied with millions. Our first-hand experience allows us to empower others to succeed & be great… (read full bio)
XO Team Ship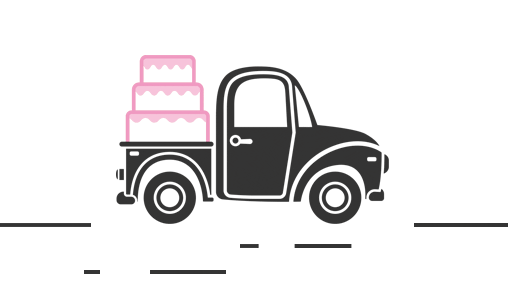 The content of this website is intended for informational purposes only & does not constitute legal, financial, or credit advice.