We strongly feel that there is nothing cooler than a glow-in-the-dark party. Black lights are the ultimate theme to host for any type of event.
There is a lot of confusion about if are black lights UV or some other color? We debunk this scientific mystery once and for all. We also go over some excellent ideas on the best décor that glows with UV lights.
this is the complete guide for everything about glow parties & blacklights
We covered how to light large areas now we will do it with black lights. You need powerful spotlights to get the best coverage on a budget. This is especially important for gyms, banquet halls, backyard weddings, and larger rooms.
We will help you do this at the lowest prices possible by sharing where to rent glow lights online. Continue reading & let's help you light it up under budget!
Average Read Time: 6 minutes 0 seconds
How to Use Black Lights for Glow in the Dark Parties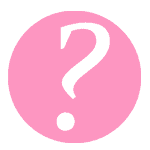 For starters you probably want to know does neon glow under a black light? Yes! Any bright highlighter color will glow.
We recommend using the following colors:
fluorescent green

hot pink

bright yellow

teal blues

orange works too!
Is UV light the same as black light? First, we have to do some research 🤔 It was weird but we noticed there are a couple of common misspellings that popped up.
Some people were searching for 'black loghts' as well as 'black lifht'…. anyways before we get too off-topic let's geek out a little bit!
So let's answer the question of how a black light works. A black-light is a type of UV light that emits ultraviolet radiation. This wavelength is shorter than the visible range of electromagnetic radiation. This light has a lamp that uses a special phosphorescent coating.
The phosphorescent has a slow release of energy. The light sends out radiation in the UVA spectrum that is absorbed by bright neon-colored things. That is technically how a black light works. It allows decorations to glow in the dark at parties.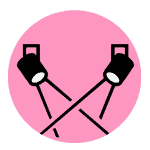 Black lights are used for all types of parties & celebrations. It is not only used for younger themed events but also neon black lights are set up for a variety of occasions.
Common themes & places to use black lights:
live production entertainment

nightclubs & dance venues

church party lock-ins

school gyms & dances

high school up-all-night parties

wedding receptions

music videos

seasonal holidays (like Halloween)

glow-in-the-dark haunted houses

city festivals & community events
All these events have one thing in common. They need a form of black lighting for a neon party effect. The great thing about having a UV light party is that things glow and are made extremely bright.
It kicks up your décor a couple of notches. If you could see before & after pictures it would blow your mind! Just look at the blacklight videos in this article to get a feel for how much these lights help enhance your guest experience.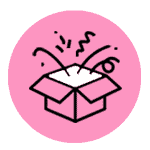 One of the main questions we get asked about blacklight parties is how do you set up glow in the dark décor? When you throw a blacklight party, your guests will expect to have supplies.
Wedding guests that want to be amazing will go above & beyond to have their event attire match the theme of your event. It's fun for them to get creative and work their personalities into things that glow.
Common ideas for things that glow in the dark:
fun neon hats for guests

fluorescent colored balloons

bright colored tassels

paint/powder that glows in the dark

psychedelic posters

white cotton gloves

glow in the dark duct tape

neon glow stickers

light up centerpieces

neon fiber-optic wands

foam glow sticks

light up glow rings

old school plastic glow sticks
everything listed above in our list is easy to buy & doesn't cost a lot
It requires minimal effort to set up (unless you are doing a neon balloon arch or a balloon drop at your blacklight party). We recommend searching online companies or browsing a local store that sells blacklight party supplies. It's that simple!
Honestly, decorations are just the tip of the iceberg. You can get creative and start using highlighters with tonic water to make glow solutions, bubbles & smoke. We've included a video above that shows a small sample of what is possible for blacklight décor when combined with phosphors.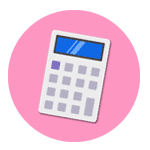 Some parties require A LOT of light. Back in the day, you needed a big blacklight cannon to cover larger spaces. However, with recent technology, you no longer need to rent large black light fixtures. All this requires is several powerful lights placed in well-thought-out areas.
The best black light spotlights will cover a gymnasium or huge area that holds over 200 guests. Depending on your size you only need 2 – 8 lights to get things glowing.
This blacklight effect works best when the light is elevated on a stand & then aimed at your audience. This allows decorations to light up from the UV light.
find out how many blacklights you need to rent for your space
How many blacklights do you need to rent? We've included our handy calculator tool above to help determine the right quantity of UV lights to rent. This will calculate the number of lights to rent based on room dimensions, square feet & the number of people.
Want to cover your room in lighting? Then you need uplighting. These lights can use the traditional UV color setting.
We feel using a dark purple/blue color does even more justice. Try working in alternating bright highlighter colors with your uplighting. Click to find out how many uplights to rent.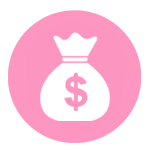 So before the whole online renting of black lights existed you had to hire a local vendor. This comes at a more expensive price.
The main reason why is because you have to pay for their labor and time to set up the rentals. This prevents you from renting cheap black lights and staying under budget.
how much are black lights… you can get it done on the cheap if you go DIY
So what is DIY? This is when you do it yourself instead of hiring a company. Cheap blacklight rentals are possible & are easy to set up.
Best of all, you save money because all you are paying for is shipping the rentals. To see how much money you can save click the rental links above.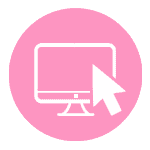 I remember as a kid trying to find the best places to buy black lights near me. All my friends would ride their bikes up to the local gag & gifts store.
They sold these small dinky black lights for $19.99. You needed (10) of them to light a small room, they broke easily & they really didn't do much.
later in life, we found out these lights were made for fish tanks
Newsflash, we're not kids anymore. You can now find affordable blacklight rentals from online DIY companies. These lights are the powerful versions we talked about earlier (way better than fish tank lights).
Instead of paying expensive prices to buy these lights you simply rent them online for less. Ship Our Wedding® UV lights for rent will ship to you 2-days before your event & have a 5-day rental. When you're done ship them back after your event just like in the video above.
online UV light rentals are the future 🔮
Online blacklight rentals are so convenient. It is super fast to set up, all you do is plug it in & aim it. Ship Our Wedding® lights feature a digital menu on the back for brightness & strobing control. You can even rent the stand to give better results.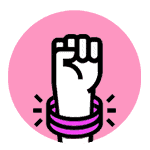 So there you have it, everything you need to know about UV black lights! This style of lighting holds a special place in our hearts.
It reminds us of days when we were younger with fewer responsibilities. We hope our guide is exactly what you need so that you can plan an epic glow-in-the-dark party your guest will rave about.
tell us in the comments below if you have any questions on how to use black light lighting
Just because you need powerful lights doesn't mean you have to pay more money. You can rent our DIY black light kits at a fraction of the cost.
Our #1 goal is to help you get blacklights on a budget so that you can do more with your decorations. Let us know if there is any way we can help transform your do-it-yourself party.
XO Team Ship
Let's Plan Your DIY Wedding Under Budget