Today we'll show you how to create this timeless look for your wedding. Imagine having this in the background of your first look photos before your ceremony.
Edison string lights can add a warm and inviting ambiance to any space. Here are some tips on how to hang them effectively:
Plan Your Layout:

Before you start hanging the lights, plan the layout. Consider the shape of the space and where you want the focal points to be. This will help you determine how many strings you need and how they should be arranged.

Measure the Space:

Measure the length of the area where you want to hang the lights. This will help you determine how many strings of lights you need and how far apart they should be.

Choose the Right Lights:

Select Edison string lights that are suitable for both indoor and outdoor use, depending on where you plan to hang them. Make sure they are designed for the environment to ensure safety.

Gather Your Materials:

Before you start hanging the lights, gather all the materials you'll need. This may include the lights, extension cords (if necessary), zip ties, adhesive hooks, or other hanging hardware.

Use String Light Suspension Kits:

Consider using suspension kits designed specifically for string lights. These kits often include guide wires and hooks that make it easier to create a straight and tidy line of lights.

Hang Lights Along Perimeter:

Start by hanging the lights along the perimeter of the space. This could be along the edges of a patio, deck, or the outline of a room. This creates a frame for your lighting design.

Create Patterns or Zigzags:

Depending on your preference, you can create patterns with the string lights. For example, you might zigzag them across the space or create a canopy effect by hanging them in a crisscross pattern.

Secure with Hooks or Clips:

Use adhesive hooks, clips, or other suitable hardware to secure the lights. Make sure the hooks are designed for the weight of the lights and are appropriate for the surface you're attaching them to.

Check the Power Source:

Ensure that you have access to a power source for your lights. If you're using outdoor lights, make sure the extension cords and connections are rated for outdoor use.

Test Before Finalizing:

Before securing the lights permanently, test the arrangement to ensure that the bulbs are working and that you're happy with the overall look. It's much easier to make adjustments at this stage.

Consider Dimmers or Timers:

If possible, use dimmer switches or timers to control the brightness and duration of the lights. This adds flexibility and allows you to create different atmospheres depending on the occasion.

Create a Soft Glow:

To achieve a warm and inviting ambiance, avoid overloading the space with too many lights. Aim for a soft and subtle glow that enhances the atmosphere rather than overpowering it.
String lighting for weddings is universal meaning you can hang it practically anywhere. So what are string lights? We break down the many uses & types available in this handy DIY rental guide.
looking to rent wedding string lights then this is your complete guide
Want more advice to help you determine which is the best route to go? Read our article below & learn how easy it is to set up & rent lighting on a budget.
Average Read Time: 6 minutes 20 seconds
What to Know Before Renting Edison String Lights
We have all seen the wedding photos with Edison lights in the background. The soft glow of fairy lights for weddings just looks magical in wedding pictures. So what are Edison lights? These are bulbs that typically come on either white or black strands.
They are commonly called Edison lights because it gives an old-world feel. Thomas Edison patented the light bulb way back in the year 1879. So it makes sense why people would refer to these lights as 'Edison lights'.
What do you call this type of lighting

?
LED cafe string lights

bistro lights strands

globe string lights

market place lights

patio light stringers
Wedding string lights usually mount overhead and cascade from left to right. Edison lights can be hung over focal points like dance floors, cocktail hour, outside tents & between trees.
They are easy to set up & a cost-effective way to light large spaces. Because of this Edison string lights are commonly used for outdoor weddings & events.
When it comes to Edison light strings there are differences between LED and incandescent. You can rent either white string lights for a wedding or go with the black strand. Both offer large bulb string lights however they differ in power, color temperature & setup time.
learn about the differences in the (2) types of edison string lighting available
Incandescent is what we call old-school lighting. It is the halogen light bulb that breaks easily. Because of this they are typically removed and installed after every event.
This means you need to take the time to unscrew every Edison bulb from the string lights and screw them back in every time they are used. This reduces your chances of bulbs breaking while transporting. Who has time to screw & unscrew light bulbs when they are too busy focusing on a list of wedding snafus to avoid?
The old way of hanging string lights 👇
LED string light bulbs are shatter resistant and that is a huge benefit. Because of this, you do not have to remove & install them every time they are used. This makes setup a breeze dramatically reducing the amount of time it takes you to hang the light strands.
Lastly, LED string lights have low power consumption. You don't have to worry about other vendors not getting enough power.
Lastly, one of the most important factors with renting string lights is the light bulb color temperature. This is the color the bulb gives off once it lights up. To achieve a warm vintage glow you need soft lighting.
This is accomplished with 2700 kelvin. If you are using color-changing bulbs the warmest color they can achieve will be in the 2200 kelvin neighborhood.
One of the most common wedding tent lighting ideas is to use outdoor uplighting on clamps in tents. However, edison string lights give the same effect while helping to break up the space.
String lights for outdoor weddings are more visible, lowering the ceiling and adding to the look and feel of your tent. You can even plan a fall-theme wedding with bistro lighting.
Use wedding string lights in more places than just backyards
String lights when used outside look amazing strung between trees. Make sure they are big tall trees and not evergreens. You need to have access to thick branches, limbs, or tree trunks to attach the edison lighting. You can use string lights practically anywhere including barns hung from beams and rafters.
A unique place to use rooftop string lights is on downtown buildings & over patios. Industrial buildings pair well with the theme of black string lights. Also, consider doing a string light backdrop.
All you need is wedding drapery rentals to create your backdrop & work string lighting under the fabric to give it a warm glow. Just make sure your light bulbs are LED and do not get too hot to melt the fabric draping.
Want to Save Money?
Talk to a party pro now!
The most popular way to set up strands is for tent lights. You can use these for edison lighting in large tents as well as pop-up canopy lights. Before we cover how to install the lights first let's cover length & measurements.
Learn how far string lights can span
You can rent DIY light strands from an online company and these will be approximately 48′ feet long. This is perfect if you need to set up a tent with lights.
You can also hang edison lights on a pergola. It is very easy. Just mount them high enough up so your guests can walk under it. All you need is a tall enough ladder, the string lights, and zip ties to secure the strands to your structure.
Most tents are less than 40 feet wide. Have the string lights go back & forth from the shorter wall of your tent. You will have enough excess to allow the strand to hang giving an elegant look. Our video below shows you how to hang lights inside a tent.
You may need to get creative in larger tents like engineered structures. These tents don't have poles holding up the center canopy. Your strands would be too short to hang from side to side without using specialized clamps. We included a video above of how to set up string lighting in these structures.
Engineered structures tend to be longer & wider than 40 feet. To hang string lights in these tents you need to use ladders (sometimes scissor lifts) with keder clamps. Keder clamps are used to attach to the rail of thick beams that hold up engineered structures.
Okay, so you are probably leaning more towards the LED globe lights at this point. They are easier to set up and require less maintenance.
If you are hanging Edison lights then you might want more options than just off-white for your event. You can easily do this with color-changing light strands.
Rent outside party lights that change colors
Yes, we said that correctly! Personalize your event with remote control. These party lights offer flexibility with color options.
Match your tent or outdoor space to the color of your event with the click of a remote. Get the best of both worlds & choose a warmer color early & change to a party lighting atmosphere later in the evening. The possibilities are endless.
If you are mounting between (2) locations then it is as easy as using heavy-duty zip ties and wrapping cords around mounting locations. However, not every venue type has this option.
When mounting to trees, balconies & wooden pavilions you might need to create mounting surfaces. The easiest way to hang edison lights is by drilling holes & installing eye bolts. Just make sure you get approval first 😉
That is just one way to hang string lights at outdoor weddings. What if you are hanging lights indoors? Sometimes there are no areas to mount to or your venue doesn't give you the approval to drill holes. How do you hang event string lights when there are no other options?
You need to create a DIY light pole with enough weight for a safe mounting surface
In the video above you can see how we used a basic upright with an extremely heavy base plate to hang the edison lighting. If you want outdoor string lights for a wedding that goes over the dance floor this is one of the only ways to achieve this look with lights. The weight is the most important part of this setup.
It helps to lower the center of gravity for your setup. This makes it less prone to knock over so your lighting is a safe setup. Want more info on the setup above? Click here for a breakdown of this free-standing string lighting kit.
So you are probably wondering, 'how much does string lighting cost?' It varies depending on how it is being hung. You have two options, either you:
hire a local wedding pro to set up fairy lights

install the Edison string lighting yourself
The most costly expense with planning a wedding is hiring someone to do the work for you. If you decide to hire a vendor, companies can charge anywhere from $1,000 – $4,000 to set up the string lighting. You are paying for their time to be on the ladder, to hang the lighting & any potential inventory they have to purchase.
However, there is a better & cheaper way to hang lights
Stop your search for string lights near me & rent everything from an online DIY rental company. Ship Our Wedding® provides easy to setup DIY kits that rent for a fraction of the price.
Edison string light kits arrive (2) days before your event date & come with a (5) day rental. Click any of the links above & learn about affordable lighting kits.
String lights for weddings look grand in photos. Use them indoors, outside, in tents & trees. We recommend renting LED strands instead of old school light bulbs for more benefits.
Tell us in the comments below if you have questions about hanging string bulb lights
Rent wedding string lights in bulk online & do it yourself for less. Achieve wedding planning savings in both time & money with vintage nostalgic rentals.
Founders Robert + Nicole Reno
With a combined (4) decades in the industry; we've trained hundreds, booked thousands, & partied with millions. Our first-hand experience allows us to empower others to succeed & be great… (read full bio)
Founders Robert + Nicole Reno
With a combined (4) decades in the industry; we've trained hundreds, booked thousands, & partied with millions. Our first-hand experience allows us to empower others to succeed & be great… (read full bio)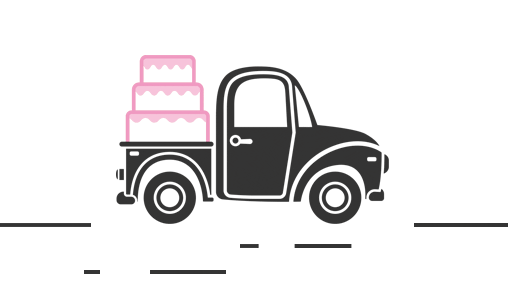 The content of this website is intended for informational purposes only & does not constitute legal, financial, or credit advice.