Yes, there are things you might invest time into that guest don't pay attention too. We totally understand that you want your wedding to be special & unique. Sometimes, it can be overwhelming to worry about what others will think about the wedding. That's extra pressure that you simply don't need!
we hate to break it to you, but most guests don't care about these wedding details (read our list below)
Your favorite people are there to share, support & celebrate your love. So believe us, it is most likely that they will forget many things the next day. Are you limited in time, money & resources? If so, then put your energy into creating a fabulous event instead of obsessing over every single thing. Let's find out the details that guests don't think about.
Average Read Time: 5 minutes
Our List of (8) Things Wedding Guest Tend to Overlook: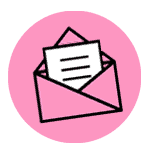 We have all seen breathtaking invitations. Some of the calligraphy & attention to detail is insane! It's unnecessary to spend money on details with impression that last for only moments. As soon as the wedding is opened, that lovely invitation will is either thrown in a drawer or tossed in the trash.
skip investing in calligraphy as well as hiring a paper company to print them
Instead, make electronic invites that cost less effort & money. Order simple invitation templates which you can customize and print yourself. Why hire someone else when you can be the ideal person to create unique guest invitations. In reality, there are many ready-made do it yourself designs that are both affordable & amazing.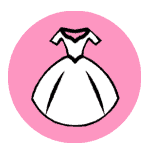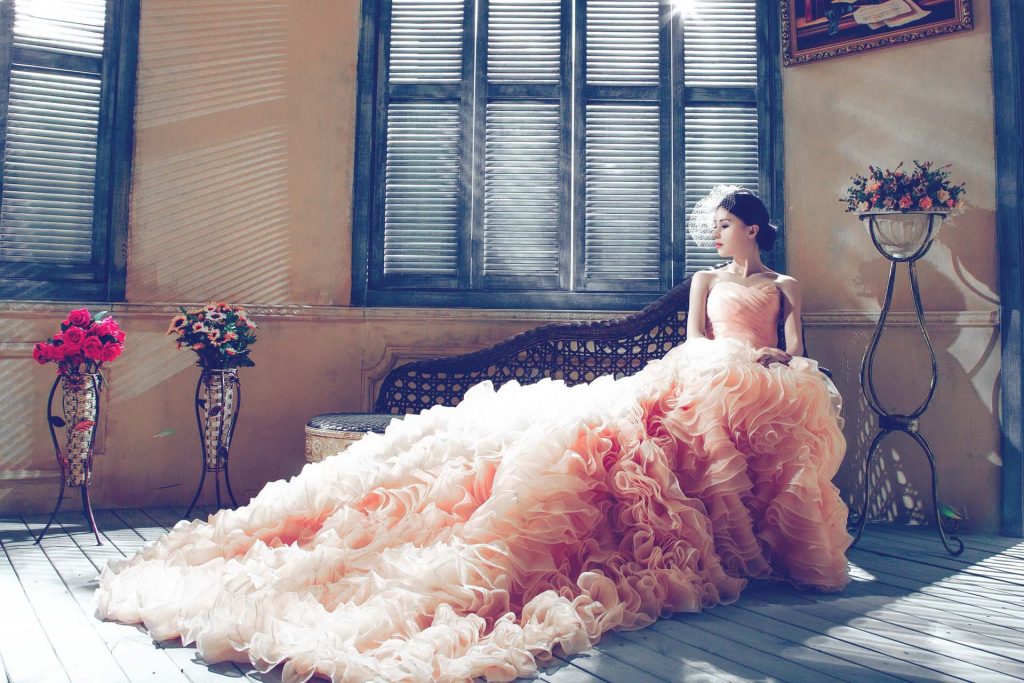 While many brides think that guests care about their wedding dress, most guests don't even remember what the bride was wearing! Some may remember something but certainly not every detail. If you have been eyeing a certain design that has a lot of fancy appliques, then you might want to think twice before going over budget.
embroidery elevates your dress cost, so choose a similar style with modest adornment
Whatever you choose to wear, make sure it is comfortable! You need to wear this thing for more than ten hours. If your heart is set on a dress that looks breathtaking yet not so comfy, SKIP IT! Pick an alternative (more affordable) design with similar features that feels right.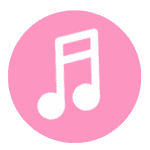 When it comes to the newlywed or parent dances, this part is can be one of the most emotional and sentimental moments. However, many guests become tired while waiting to dance. Instead of wasting money on dance classes, do it your way and keep it personal and brief.
if formal dance songs are too long have a cue for your DJ to cut the song early with a subtle head nod
Avoid dancing for long moments, we suggest you make an entertainment program that is simple & short. The last thing you want if for guests to feel bored. Remember special dances are a choice, not a must at your wedding. If you have extra time, go above & beyond to make a playlist that would be fun for all guests.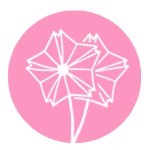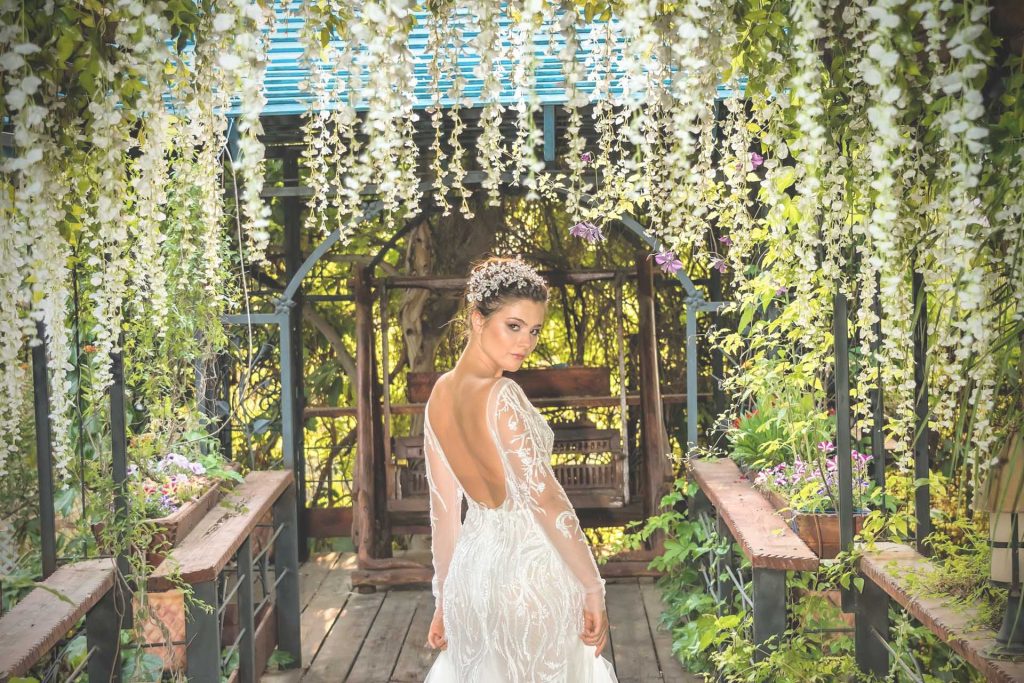 We won't deny that blush and white flowers make gorgeous lavish floral adornments. Yet, too many flowers are unnecessary when it comes to the venue & home decorations. If you are hosting your big day in a venue, then consider your already existing décor. You can maybe just rent uplighting and elevate the atmosphere for a fraction of the cost.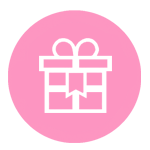 Favors are often one of the things that your wedding guests don't care about. They either leave them or throw them away after the wedding ends. I seriously remember seeing a cheap plastic pizza cutter that said (not joking), 'a slice of love'. I instantly thought, 'this would not hold up to the durability of the metal one we already own.'
if you are getting a functional favor (like a bottle opener), make sure it is durable & practical
If you still want to make a small gift for your guests, then make sure you think of a unique idea. You want your guests to feel special & appreciated. It doesn't matter what you choose as long as it is not an 'ordinary' detail. For that reason, we recommend opting for edible wedding favors. Who doesn't appreciate a tasty treat?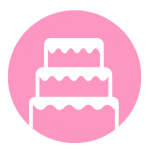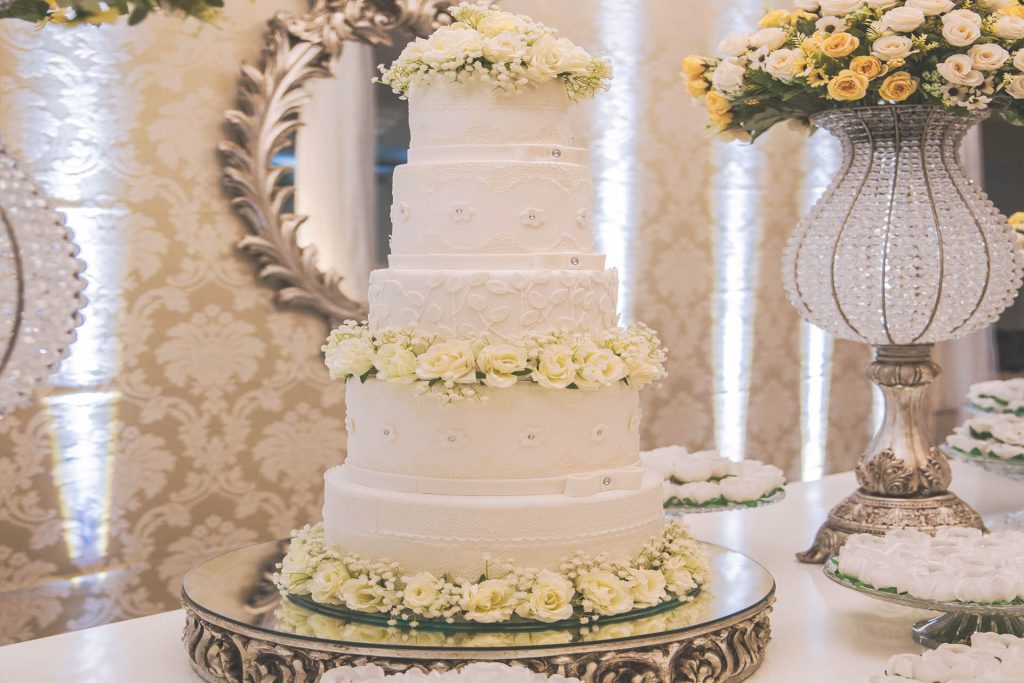 Did you know that having an extravagant cake at your wedding could be a waste of money? Some of your guests might not even taste the wedding cake as they are already full. Does it need to look amazing? No not really, all that matters is how it tastes.
go for a fake foam cake that looks amazing covered in fondant with a single serve slice, it looks like the real deal
We recommend you order a simpler cake without a ton of decorations in order to save money and satisfy every guest's needs. You can always have a simple sheet cake in the back that tastes amazing. Care about the look? You can also get a buttercream cake that can be nude. Adorn it with real flowers for a striking effect.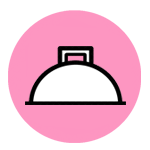 Another thing that wedding guests don't even look at is your food decorations. Similar to the cake, they won't care about the food decoration as long as it tastes good. Decorations may cause a momentary excitement, but lasts for only for a few seconds.
For example, if you have a great decorative buffet with poorly made food, your guests will be genuinely disappointed. The food quality is one of the top 3 factors (next to your entertainment & alcohol) that can determine the success of your event. Avoid spending money on decorations to ensure you have delicious food on your table.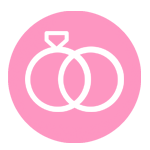 Giving up on traditions won't make your guests think less of your wedding! Feel free to include & exclude things as long as you feel comfortable with them. Not every bride wants to carry a bouquet at her wedding, nor likes the garter toss, not even the 'Something Blue' tradition.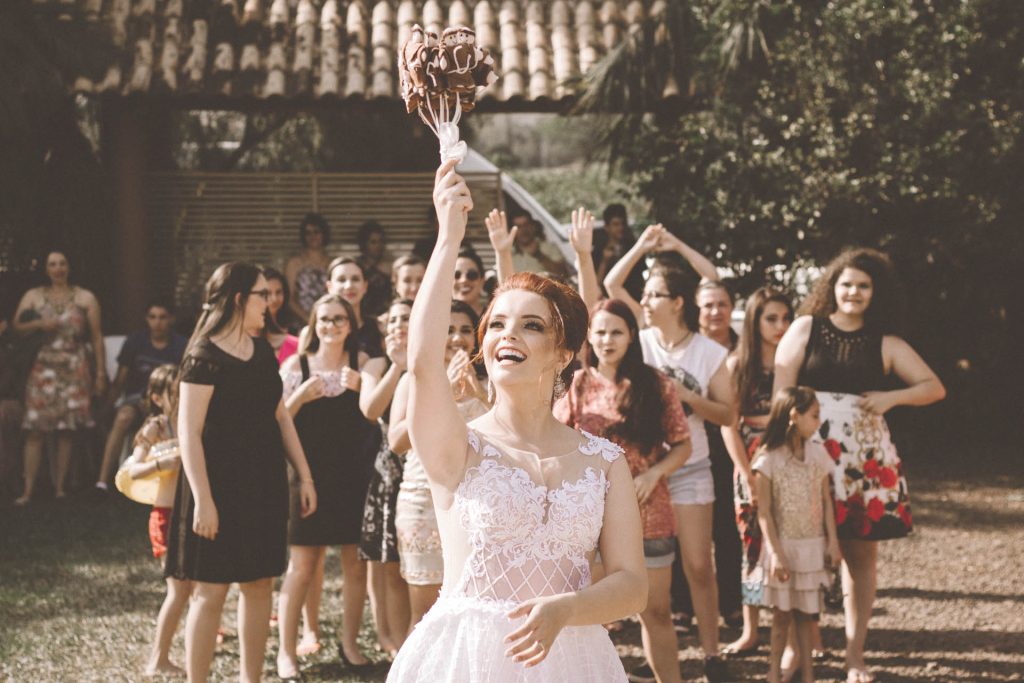 include something that is meaningful for you & also fun for your guests
Many couples don't include traditions they don't like, and desire to personalize the whole experience. We have heard of weddings where couples wouldn't allow any song that was a line dance. Some weddings don't have grand entrances.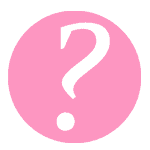 tell us what you think wedding guests care about in the comments below
Really the purpose of a wedding is to celebrate your love. Recently, a lot of couples have gotten caught up in the look of their wedding. Guests are there for you at the end of the day. Once you realize that it takes off the pressure; helping you make better decisions.
The above mentioned are just some of things that your guests don't care about. We are aware that some things might be non-negotiable. Trust us, areas you overspend on might go unnoticed or unappreciated. Instead, aim for more affordable options and save so you can plan a badass honeymoon!
XO Team Ship
Let's Plan Your DIY Wedding Under Budget