Learn
which vendors
are necessary (IOHO)
But like anything in life, there is a solution to your stress. So let's figure out how to make the most of your wedding budget.
this is our list of the (6) must-have services you need at your wedding
If you are only settling for the essentials, then you might miss out on the top wedding styles. We are here to tell you that going for the basics doesn't mean it will be less impressive.
✔️ What are those must-haves? Keep reading to find out.
Average Read Time: 4 minutes 30 seconds
Learn the (6) Essential Services Every Budget Wedding Needs:
We begin with the basics and the one aspect that will consume most of your budget. If you are not planning an Air BNB backyard wedding, then you will need a venue for your rehearsal dinner, ceremony & reception. Nowadays, there are a lot of venues that bundle packages.
This includes room rental, officiating, catering & bar. Your budget will enjoy this because it saves you time. Instead of having to search for these vendors all over town, you can get them in (1) place.
Secure a weekday or off-season date, you will save about 1/3 of the regular price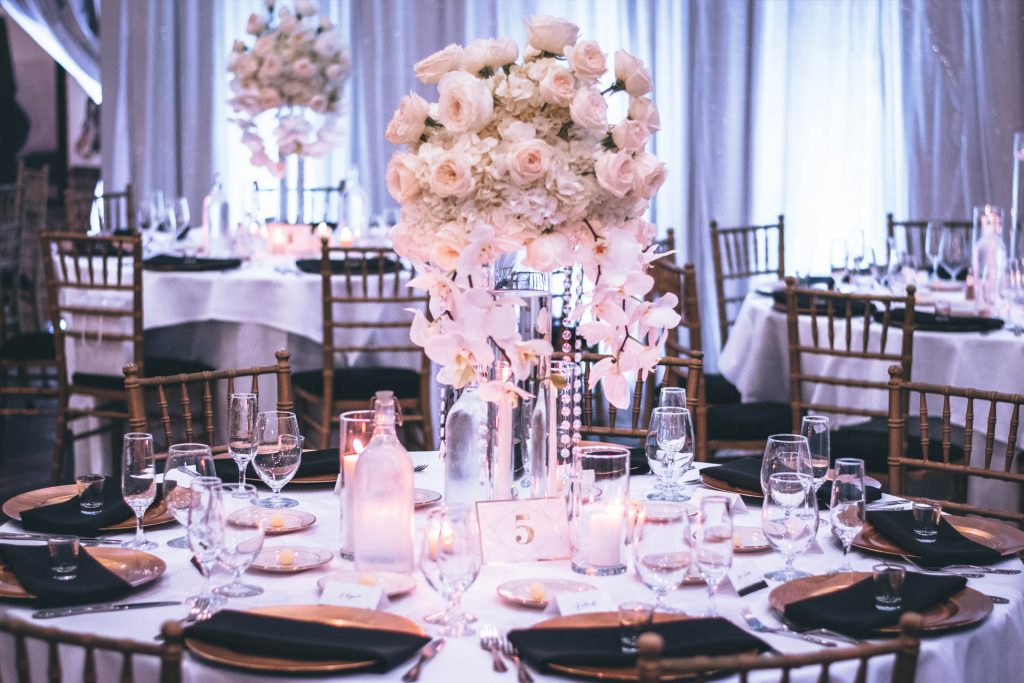 How do banquet halls save you money

?
catering
built-in décor
bar
dance floor
ceremony and reception space
Are food and drinks not available? Ask your venue questions before booking. Either they will recommend a caterer with a fantastic discount, or you can choose your vendor. Having a bar that allows you to bring your drinks is great. Doing this is way more affordable.
The best way to budget for DIY liquor is to purchase (1) bottle every week up until the day of your wedding.
The wedding dress is probably one of the most exciting aspects of the big day. This is considered a must-have on any list!
Yes, so many expensive designers are worth it. The wedding fashion industry surprises budget couples every year with a variety of breathtaking gowns that are incredibly affordable!
And no, we are not talking about ordinary ones… we are talking about show stoppers that are guaranteed to get you tons of compliments!
you can find a high-quality dress for just $700 or even $500
Follow sample sales and huge discounts to get yourself a gorgeous designer piece with a 50% discount. Factor in the shoes, bag, and undergarments for a complete look.
Just remember that your veil is optional. A wedding veil is not always necessary depending on how much focus is on your makeup and hair.
As for our grooms, they get to pull everything off in a more affordable way. Amazing new suits are just $200 and rentals typically cost half that price.
All you need are a pair of shoes, a tie, and the cuffs. Finish off the look with a crisp pocket square that matches with bride.
Naturally, you need to invite your guests and notify them about the location, hour, dress code, etc. More and more couples are going for stunning printables which are a great DIY alternative. This stationery can be both personalized and customized to fit your unique needs.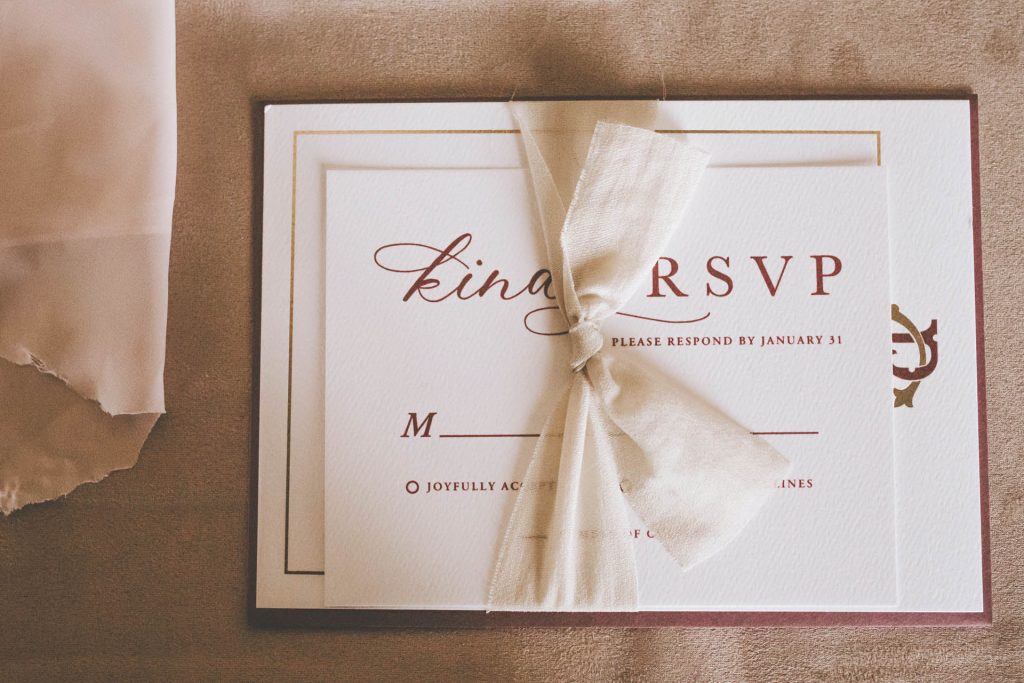 cut costs by printing whole sets of stationery, including signs & seating charts
We'd recommend buying a digital design that will be all-inclusive. Tailor this to compliment your wedding theme and wedding style. If you are not willing to spend much, there are even free printable worksheets that are both functional and beautiful!
Want to Save Money?
Talk to a party pro now!
Without gorgeous flora & décor, your event will look like another ordinary gathering. You need to impress your guests. Create an ambiance that will tell your love story & will be remembered!
You will need your bouquet & maybe boutonnieres for the wedding party. We suggest flowers for adornment & centerpieces. So how do you source flowers without going over budget?
keep in mind that in-season florals are more affordable
Many florals have various services which include bundled discounts if you order more things. Another option is to buy wholesale, source locally, or make DIY centerpieces. As for your décor?
Level up some unique items and vintage vases to combine high and low floral arrangements. This gives the illusion of spontaneity and makes the space seem more full. If you start to go overboard with floral it might not make a difference. Here is our list of (10) things guests DGAFFA.
💡 Don't book a company, rent DIY lights that you can easily set yourself. This will keep you from breaking the bank.
You will want photos to look back on your iconic day, so hiring a wedding photographer is essential. Don't be afraid to splurge here because the images will be your only way (besides videography, which is optional) to remember all the sweet moments & emotions in detail.
rent a DIY cinema kit as a budget-friendly videography solution
If you are worried about your budget, then meet with multiple photographers. Some photographers charge per hour and you might be able to pay for less coverage if your timeline allows.
The most important thing is to have your wedding documented. If you can allow it, opt for an album that will be a tangible keepsake of your wedding day.
Without these two, your reception would be kinda boring. How long would you stay at a party without music? That is why music is the last of the must-haves and it is non-negotiable.
Our top tip is to book a DJ because they will cover almost everything. This includes your ceremony, cocktail hour, reception, party, and also provides microphones for your speeches.
do you feel we left something out of the list, tell us what it is in the comments below
Live music is more expensive because it includes more people. If you want a band to perform on a budget then opt for a smaller one. The dance floor will be the place where you and your guests will spend a considerable amount of time.
That being said, why not make it spectacular? Rent a dry ice machine and make it look like you are dancing on a cloud!
We hope we cleared some of your hesitations regarding the must-haves for a realistic wedding budget. Follow our guide and you will be able to easily create an incredible event! For more tips and inspiration, browse our blog.
Founders Robert + Nicole Reno
With a combined (4) decades in the industry; we've trained hundreds, booked thousands, & partied with millions. Our first-hand experience allows us to empower others to succeed & be great… (read full bio)
XO Team Ship
Founders Robert + Nicole Reno
With a combined (4) decades in the industry; we've trained hundreds, booked thousands, & partied with millions. Our first-hand experience allows us to empower others to succeed & be great… (read full bio)
XO Team Ship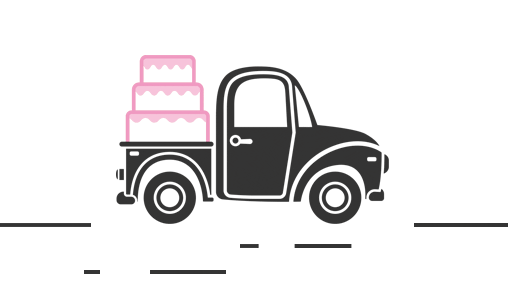 The content of this website is intended for informational purposes only & does not constitute legal, financial, or credit advice.