Well…
we can't sell you
girl scout cookies.
BUT we most certainly can help prepare you for your wedding! What if you had a super handy list of things to make your life easier the day of?
There are so many things that could go wrong if you don't take precautions when planning your wedding. This is why we want to share with you our super helpful list of things/tools to bring for emergency situations.
As much as you try to relax you might be concerned that everything is going according to your plan. The last thing you want is to be doing all of that in heels and a wedding dress.
Our list can help you have a smooth & seamless wedding experience
This is not a complete list, just some goodies that you do not want to overlook. We encourage you to read other helpful advice on our wedding blog.
✔️ Continue reading to learn about eight things you must have/do on your wedding day.
Average Read Time: 5 minutes
Learn (8) Must Have Bridal Items:
Yes, the day of your wedding is synonymous with luxury, fashion, and looking like a million bucks. Still, before you look like that, you'll need to spend a few hours getting ready.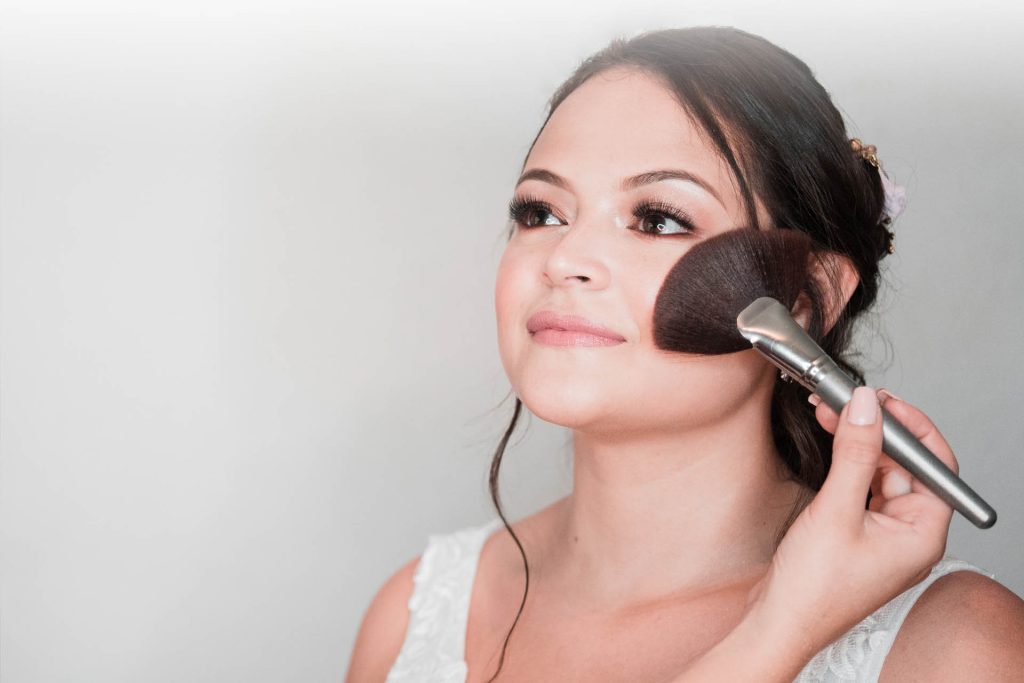 have your bridal party hair/makeup/clothes done before you, this looks better in pictures
During those hours before your wedding, you should make sure you're as comfortable as you can. Bring your favorite slippers and wear a soft fashionable robe. Do everything you need to do to make sure your wedding is amazing without compromising your comfort.
We recommend getting matching robes for you and your bridesmaids. This way you can all be comfortable and look amazing. This will look awesome in photos during your getting-ready session.
The decoration is one of the most important aspects of a wedding. The wedding style you choose for your decorations will set the mood of your reception party. We like to think that lighting rentals add uniqueness to your wedding.
Lighting breaths life to your venue & lights up your dance floor. When done correctly it can completely transform spaces in your venue.
Different lighting colors will create different vibes in your event space. Also, don't forget special effects! You can add drama to your first dance or grand entrance with a wedding fog machine.
DIY rentals are beautiful, simple, AND affordable
So you might be thinking this kind of lighting and fog equipment sounds expensive? The great news is you can find these rentals online and do them yourself without having to hire a vendor.
Not only will you be getting these great additions to your wedding decoration at a lower price, but your guests will think you hired a pro-company because of how amazing it looks.
Your wedding day will start early and end late. You will need your energy to keep things moving along. You might not have time to grab breakfast before you leave your house or during the day.
More than likely your wedding will be at night. Waiting to eat until dinner at your reception might not be the best option. Also, before your big day take a trip to your local grocery store and stack up.
don't lock your knees when standing at the altar to prevent fainting
Grab your favorite snacks and water bottles. This way you can snack while you're getting ready for your special day. So you are not hungry when walking down the aisle.
Do this for you & also for your family and bridesmaids. We have all seen that footage of brides and grooms fainting before saying I do. This is all due to the excitement and lack of energy.
Your wedding day is one of the most important moments of your life. There will be a lot of emotions throughout the day. It is common for you and others to tear up a bit. This can be a problem when you've already had your makeup done.
Have a couple of tissues nearby to save from ruining your makeup. Also, make sure you have tissues ready for the toasts. Keep in mind that loved ones may become emotional while giving a heartfelt speech.
Want to Save Money?
Talk to a party pro now!
You never know what can happen on your wedding day. Here is a list of (7) wedding mistakes to avoid. Things can also go wrong when it comes to your outfit.
Your dress could get stuck on something, rip, a button might fall off, or a zipper can malfunction. This can feel like your world is ending, but there is a solution!
What a sewing kit should include

?
white thread

needles

scissors

buttons

safety pins
Now in case anything goes wrong with your wardrobe, you'll be ready to solve it. This sewing kit can be used by your bridesmaids or anyone who needs it if you don't require it.
Your sewing kit should be part of a larger emergency wedding kit
Also, we recommend someone practices bustling your dress prior this way you don't have to safety pin it in a rush. Sometimes the little straps can be hard to find and you want to only use your sewing kit as a last resort.
Many brides overlook the importance of a beautiful bouquet. Yes, your flower centerpieces at the reception are important. However, your bouquet will be in most of the photos.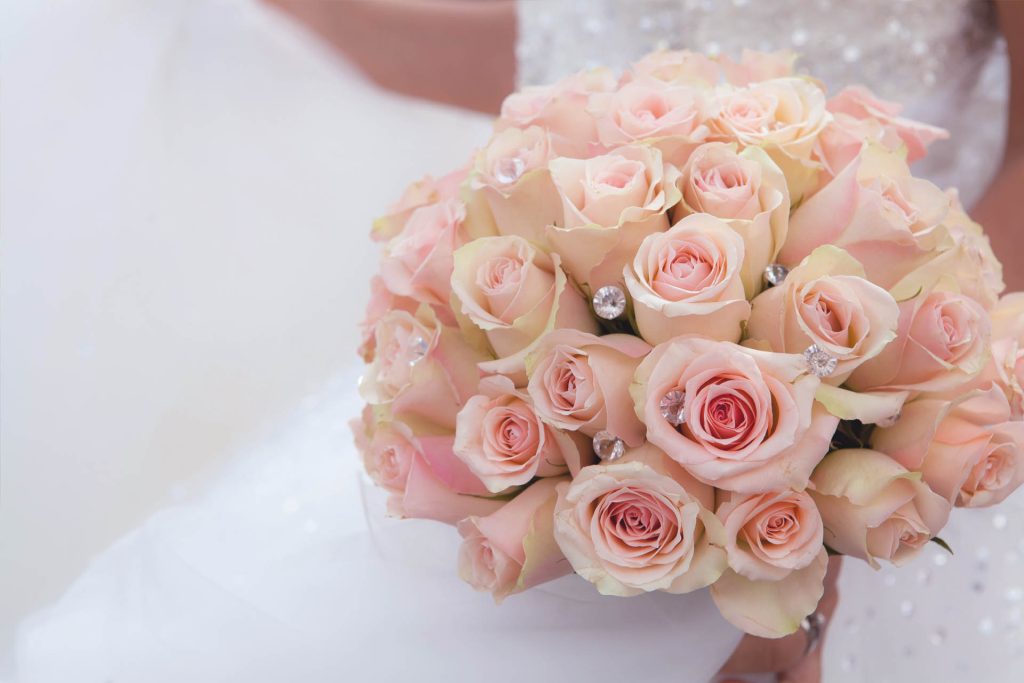 A gorgeous bouquet is an amazing addition to your look. Coordinate your bouquet with your makeup and step up your look to a whole new level.
Try unconventional bouquet designs by experimenting with bold colors and different floral arrangements. We have even seen couples create lovely DIY paper floral arrangements.
don't be afraid to step out of your bubble
Remember your bouquet will be a central part of your wedding photos. Make sure it has the right proportions and style according to your wedding dress and your size.
Always hold your bouquet lower, so you do not cover the upper part of your magnificent dress. Plus, a wedding bouquet gives you something to do with your hands, instead of them looking awkward in every photo.
Nowadays, no one can go through the day without their phone. If you normally manage to do so, your wedding day will most likely require you to have your phone nearby. It is vital to have enough battery.
You will receive messages and calls from your family, friends & even your vendors. We recommend you instruct your vendors to call your wedding coordinator. This will free you from having to answer your phone constantly.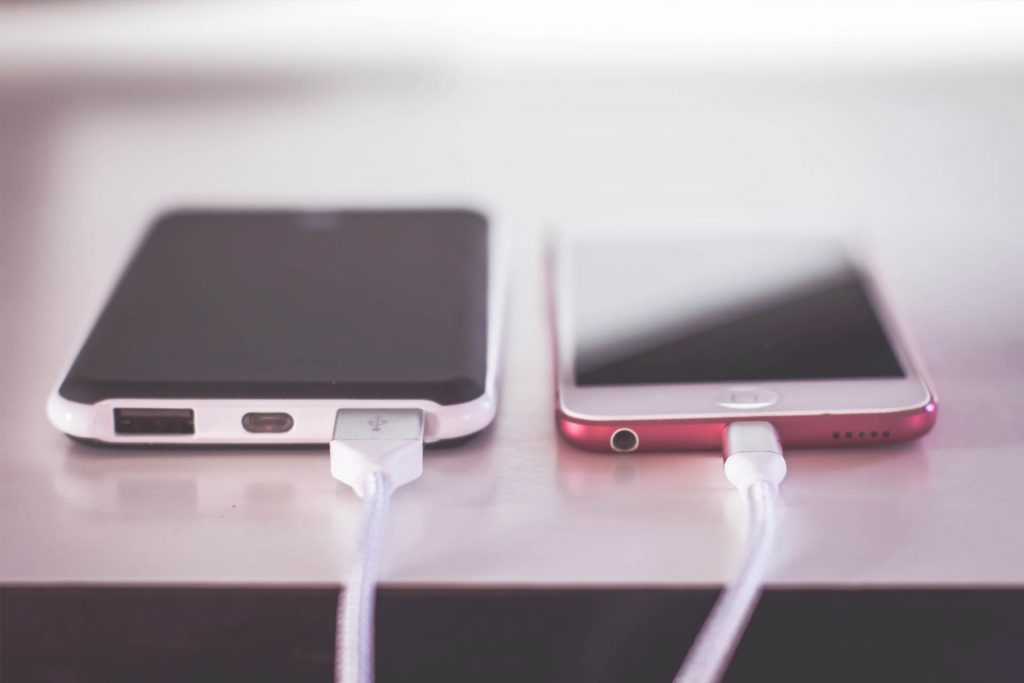 However, you will need to be notified of updates from your wedding planner & vendors. Have a someone keep your phone charger and power bank safe during the event.
So far we have talked about things you as a bride need during your wedding day. Let's not forget about the days leading up to the celebration. You might encounter some stress while planning this huge event. The 8th thing every bride needs is time for self-care
if you could add a 9th thing to our list that you need what would it be, tell us in the comments
Take some days off before your wedding & make sure everything is set. Free up some time before your special day, and spend it at the spa, get your nails done, or at home relaxing.
The best way to recharge your batteries is get a good night's sleep. You will need to be in your best conditions to enjoy your wedding to its fullest extent.
Founders Robert + Nicole Reno
With a combined (4) decades in the industry; we've trained hundreds, booked thousands, & partied with millions. Our first-hand experience allows us to empower others to succeed & be great… (read full bio)
Founders Robert + Nicole Reno
With a combined (4) decades in the industry; we've trained hundreds, booked thousands, & partied with millions. Our first-hand experience allows us to empower others to succeed & be great… (read full bio)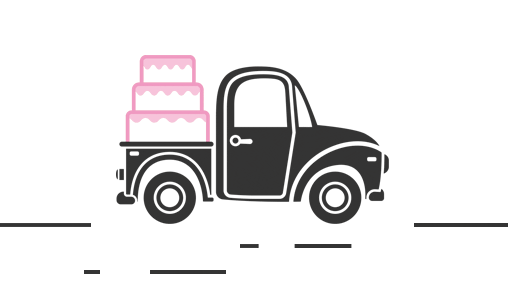 The content of this website is intended for informational purposes only & does not constitute legal, financial, or credit advice.