DIY Fraternity Formal Rentals
No Experience Required, Simply Love It Click It Ship It Done®
SHIPS FREE NATIONWIDE
Rent over $94 for fraternity formals & ShipOur.Wedding™ gives FREE shipping, Orders arrive two days prior to your event. Plan your biggest party for the social year!
EASY DIY SETUPS
We all know that time has a cost. ShipOur.Wedding™ DIY rentals are considered very easy to setup. Get it done right (and fast) by hiring our knowledgeable team.
SAVE SERIOUS MONEY
One of the things ShipOur.Wedding™ does best is save you money. Planning a DIY fraternity event is the most budget friendly option. Go greek with affordable rentals.
Plan Your Fraternity Formal on a Budget
ShipOur.Wedding™ is a reputable company backed by the experience of thousand of events & packages. Our company can supply your monthly college socials and annual formal events. We operate under the main bylaws of giving you more value for your money. Our company has won awards from delivering exceptional customer service. Since we do events every weekend, our crew can give you tasteful suggestions. Visit our fraternity bundler to see what your organization can pull off.
Choose from 200+ Fraternity Formal Rentals

Greek college events are all about advanced planning. Your organization needs to be able to budget parties far in advance. Our online e-commerce website features cheap prices that makes planning DIY rentals simple. Since you setup everything yourself you don't have to worry about extra fees. We can give you helpful advice on the best way to use your event rental kit. Our company supplies event linens, uplighting, draping backdrops & DIY company services. Read More...
---
Fraternities Pay Only $19 Per Uplight
---
Uplights give the best results for your fraternal events. Our uplighting can match with your organization's colors. Stagger the lighting every other fixture as two different colors. DIY setups from ShipOur.Wedding™ are fast & affordable. Choose do it yourself uplights, outdoor uplights or wireless uplights. If you need a quality solution then contact us.
---
Fraternity Party Draping Begins at $25
---
Drapery has many advantages. Most clients use DIY draping rentals for a grand backdrop. You can also reserve draping for your fraternity events to funnel guests. Think of making a tunnel to direct people where to walk. You might want to cover areas you prefer them not to enter. Draping is also used to hide ugly walls. Get more than pipe & drape with ShipOur.Wedding™.
---
Photo Booth Rentals for Every Occassion
---
Your fraternity formal rentals will give you entertainment. Nowadays photo booths are seen everywhere. Our compact DIY setup assembles in minutes! Renting from ShipOur.Wedding™ saves $$$ with quality. Our staff will create a custom branded area for your photo strips. Images can easily be shared to social media. Let's make your event go viral.
---
Big Letter Rentals Can Spell Anything
---
Letters are a novel way to personalize your fraternal event. Formals can use letters against walls, backdrops & for tables. Imagine spelling out words or using years to commensurate your celebration. No matter what the occasion we are sure your planning committee can figure out more than one way to incorporate DIY letter rentals. Hire 'Ship' and get yours today.
Please note: Specific Greek character letters are currently not available.
---
Name Monograms are Affordable @ $109
---
How amazing would it be to display your organization's name onto a wall? Don't stop there! You can use monograms to project themes, images & other event related details onto visible spaces. The cost to do this is so low you will wonder why you didn't think of this sooner. To reserve your EZ-setup DIY gobo rental, contact ShipOur.Wedding™ today.
---
Create a Room Full of Stars for $109
---
If you want to create a star themed mood with fraternity formal rentals then this is it. These DIY light fixtures specialize in one thing, creating the illusion you're dancing under stars. This effect works wonders when bundled with blue uplighting. Get an expensive look that fits in your budget. ShipOur.Wedding™ provides elegant lighting design for a fraction of the cost.
---
Rent Super Bright Black Lights for $99
---
There are many scenarios where DIY black lights work well. Glow parties need the right amount of neon lights to show bright highlighter colors. You might be planning a neon paint or neon dust party. We have a simple formula that helps you determine the best quantity to reserve for your fraternity event. Make it shine by renting lights from ShipOur.Wedding™.
---
Mimic Water & Fire Starts at $109
---
Proper fraternity formal rentals involves more than just uplights. Your fraternity might want to work with water and fire for an event theme. This is a multi-colored light that simulates flowing water, smoke and fire. It features low power consumption, zero heat emissions, while staying cool. Because this DIY light is small it is easy to setup and rents for under $100.
---
Fraternity Parties Needs Dance Floor Lighting
---
Your dance floor is one of the most overlooked areas to light up. This is a place where a lot of attention gets drawn to at fraternity parties. Our inexpensive DIY party lights setup in less than 1 minute. Controlling them is easy as the push of a button. Keep your energy levels high by adding the right amount of dance floor lighting through ShipOur.Wedding™.
---
Flexible Furniture Rentals for Formal Events
---
Seating is one of the basic needs with fraternity formal rentals. You might not know yet, but sourcing lounge furniture locally is heavy & costs $. ShipOur.Wedding™ provides ground breaking rentals that are lightweight, flexible, affordable & FUN! Create intimate spaces that unfold and adjust on command. Rent couches along with our other popular DIY services.
---
Capture DIY Video from Your College Formal
---
DIY videography is one of the best ways to remember your fraternity formal rentals. Our video kits are compact and low cost. Shooting your own highlight video is easy with our camera stabilizers. Two days after your event, send back your footage with equipment & our team does all the editing. Guests will think you did all the work. Get videography done right!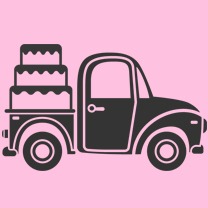 Reasons to Hire ShipOur.Wedding™?
1.)  FREE Nationwide shipping both ways on orders over $94
2.)  Trustworthy & affordable DIY fraternity event rentals
3.)  We've been award TheKnot & WeddingWire Awards
4.)  Over 250 options to ensure your perfect event
5.)  EASY setup tutorial videos with QR code technology
6.)  Save more with our lighting design & complete package
How to Plan a DIY Fraternity Party?
🖥 Find DIY fraternity party rentals you love in categories above
🗓 Check availability, put down a 25% retainer to reserve your date
💳 30 days before your event the remaining 75% is due in full
🇺🇸 FREE nationwide standard shipping both ways on orders $94+
📆 Guarantee standard shipping rentals arrive 2-days before event
📦 Open reusable box, it has everything you need
🎉 Setup package, do it yourself, & enjoy your college party!
📦 Send back rentals & instructions in same box with prepaid label
Why Should I Get DIY Fraternity Event Rentals?
Our company takes pride in providing you with the best rental experience possible. Your greek organization needs an affordable event solution you can rely on multiple times throughout the year. No matter how large or small your celebration, we got your back brother.
The amount of planning involved can make any event stressful. ShipOur.Wedding™ was founded on the sole principle of giving you more value for your money. This means that all our equipment is shipped directly to you. Expect your rentals to arrive at least 2 days prior to your event. Consider your stress gone when you reserve our uplights, drapery, linen rentals & DIY event services.
Your fraternity organization should not chance their most important events with just any online rental company. ShipOur.Wedding™ has a team of seasoned professionals specialized in the DIY services we provide. Call our office to get real advice that directly impacts the success of your event. Reserve your date by visiting our bundler page.