DIY Bar Bat Mitzvah Rentals
No Experience Required, Simply Love It Click It Ship It Done®
SHIPS FREE NATIONWIDE
Rent over 94 dollars from ShipOur.Wedding™, to quality for FREE shipping. Shipments will be delivered 2 days prior to you party. Say mazel tov because you did it yourself.
EASY DIY SETUPS
DIY is both fast & easy! Your bar or bat mitzvah rentals arrive as an easy to setup solution. We guarantee no complex instructions. Get piece of mind & an amazing look.
SAVE SERIOUS MONEY
DIY mitzvah rentals don't cost a fortune. You'll be too busy thinking of how much money you saved. Take advantage of our great discounts & avoid the middle man markup.
Plan Your Bar Bat Mitzvah on a Budget
A bar or bat mitzvah is a milestone event in a young Jewish child's life. This symbolizes the transition from childhood to adulthood as a religious ceremony. These celebrations are a time honored tradition that require attention to detail for themed parties. We encourage you to visit our bar bat mitzvah bundler to learn more about how ShipOur.Wedding™ can give you more bang for your buck.
Browse 200+ Popular Bar Bat Mitzvah Rentals

By more we mean more value for your money. Our team of professionals know the best ways with how to plan a bar bat mitzvah on a budget. This is why our company provides more rentals than other online e-commerce wedding websites. You can choose from renting uplights, linen rentals, pipe & drape rentals, & DIY party services. For your piece of mind you can choose from more than 200 + unique rentals for your upcoming bar or bat mitzvah. Feel free to navigate the most common categories above to find out what is possible for your party. Read More...
---
Uplights Starts at Only $19 Per Fixture
---
If you've been to a mitzvah before then you know what uplights can do to your space. DIY uplighting rentals create a warm glow at affordable prices. Program lights to match with one or two colors. Our fixtures include wireless up lighting, DIY uplights & outdoor uplighting. LED fixtures makes your birthday STAND OUT. Get DIY uplights for your bar bat mitzvah rentals.
---
Bar Bat Mitzvah Draping Starts at $25
---
Bar mitzvah draping helps to transform spaces, cover up walls, & create storage spaces. Bar & bat mitzvahs are known for lavish themes. Draping is typically expensive and time intensive. Get the best of both worlds by saving on your budget with a quick setup. Let ShipOur.Wedding™ give you the ULTIMATE solution for your DIY bar bat mitzvah rentals.
---
Photo Booth Rental Services
---
Almost every bar/bat mitzvah will feature a photo booth rental. This is the best way to strike your pose and capture your memories. ShipOur.Wedding™ rents smile generating machines across the ENTIRE United States. Besides getting a turn-key experience you can also choose from other popular add-ons. Get your must have mitzvah rentals with DIY prices 🙂
---
Spell the Birthday Boy or Girl's Name in Letters
---
Letters do more than spell your name. We've seen clients use these for almost everything at their bar bat mitzvah rentals. Letter are great for personalizing a girl's bat mitzvah celebration. Use larger than life letters to spell themes, use numbers, & setup in fun places. Get creative anyway you like. Find out more, click the link & rent your big white letters today.
---
Project Your Name Anywhere for $109
---
Name monograms are one of the most cost effective ways to light up your event. This gobo will give you the best form of personalization. For a small price you can affordably accent your room with a customized name. The possibilities are endless with name projections. Give your bar or bat mitzvah more TLC. Highlight your theme today & find out more by clicking the link.
---
Starry Ceiling for Mitzvahs Start at $109 Per Light
---
Your bar mitzvah or bat mitzvah might work with a blue theme. When you want to re-make the constellations there is no better effect than our starry ceiling. ShipOur.Wedding™ helps you dance under the stars with unique lights. Do it yourself for an easy setup that saves hundreds. Ensure you get magazine worthy pictures by renting our star projectors.
---
Glow Parties Themes for Mitzvahs
---
What we love about glow themes is the color & vibrancy it adds to birthdays. Your bar or bat mitzvah should be a reflection of your style. Glow parties need powerful lighting fixtures to make colors shine with black lights. ShipOur.Wedding™ provides the best DIY neon light rentals in the industry. Get your bar or bat mitzvah rentals by contacting our team today.
---
This $109 Fixture Makes Water & Fire Effects
---
A common trend with mitzvah celebrations are themed decorations. Lighting is the best way to enhance your theme. You can add to elemental mitzvah themes with our h2o water smoke light. This DIY rental setups up in less than a minute. Rent this light at affordable prices through ShipOur.Wedding™. Find out just how affordable this is by clicking the green button.
---
Rent DIY High Energy Mitzvah Party Lights
---
When you think of over the top lighting what comes to mind? Do you picture a variety of colors with fast movements? Birthdays are a celebration that need party lighting! ShipOur.Wedding™ provides affordable DIY dance floor lighting for bar & bat mitzvahs. Every weekend our company ships easy to use lighting to people just like you. Reserve yours today.
---
Lounge Couches Give Your Guests a Place to Sit
---
To get a totally creative concept think outside the box when it comes to your floor layout. DIY lounge furniture for bar bat mitzvahs can be used anywhere. For example, place white lounge couches around the 4 corners of your dance floor, against a wall, or to section off VIP seating. Best of all, moving the couches is fun & easy. Save money with our lightweight DIY furniture.
---
DIY Videography Cinema Kits for Parties
---
Videography is one rental you should never forget to reserve. The main concern with hiring a video company is the high cost. Forget what you thought about hiring someone for video & do it yourself. Our video kits ship to your house with stabilizers so you get the best shot. Watch our helpful tutorial videos & easily capture your party. Saving money has never felt so good.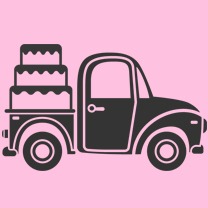 Reasons to Hire ShipOur.Wedding
™

?

1.)  FREE Nationwide shipping both ways on orders over $94
2.)  Fun & affordable DIY bar bat mitzvah rental kit solutions
3.)  We've been award TheKnot & WeddingWire Awards
4.)  Over 250 options to ensure your perfect party
5.)  EASY setup tutorial videos with QR code technology
6.)  Save more with our lighting design & complete package
How to Plan a DIY Bar Bat Mitzvah?
🖥 Find DIY bar bat mitzvah rentals in the categories above
🗓 Check availability, put down a 25% retainer to reserve your date
💳 30 days before your event the remaining 75% is due in full
🇺🇸 FREE nationwide standard shipping both ways on orders $94+
📆 Guarantee standard shipping rentals arrive 2-days before event
📦 Open reusable box, it has everything you need
🎉 Setup package, do it yourself, & enjoy your mitzvah celebration!
📦 Send back rentals & instructions in same box with prepaid label
Why Should I Get DIY Bar Bat Mitzvah Rentals?
Mitzvahs are a tradition that require much planning. If you are noticing the cost of vendors starting to increase then you might consider a do it yourself work around. When you hire DIY mitzvah services from ShipOur.Wedding™ you save more than just money.
There are so many details that go into planning a typical bar or bat mitzvah, it can easily become too much. Our goal is to ensure your family has fun in the process. We guarantee that our event equipment rental services are easy to understand & assemble. Choose from uplights, draping, linen rentals, & DIY wedding options. Your loved ones will not believe that you did everything yourself!
Every cost effective rental that you see on our site is to help you plan your bar mitzvah on a budget. Your bat mitzvahs can benefit from our affordable rentals. Take the first step to ensuring the success of your birthday celebration by clicking the product links above for more details.