DIY Birthday Party Rentals
No Experience Required, Simply Love It Click It Ship It Done®
SHIPS FREE NATIONWIDE
When you rent over $94 from ShipOur.Wedding™, you get FREE shipping. Orders arrive 2 days before your event date. Now you can plan the birthday party you truly deserve.
EASY DIY SETUPS
Save time with our DIY approach. Your birthday party will not only be fun, but you will enjoy setting everything up yourself. We promise it's so easy that mom could do it.
SAVE SERIOUS MONEY
You might wonder just how much going DIY will cost. With ShipOur.Wedding™ you'll instead be thinking of all the money you'll save. Ditch local vendors & book our rentals.
Plan Your Birthday Party on a Budget
Birthday parties are a yearly event almost everyone is expected to celebrate. Whether you are planning a large event or a smaller get together, ShipOur.Wedding™ will give you the EXACT look you want. Our online e-commerce website has specialized event rentals that are packaged specifically for birthday celebrations. Visit our birthday bundler & find the best resources on how to plan your birthday party on a budget.
Browse 200+ Popular Birthday Party Rentals

When it comes to birthday occasions, our team knows that you need the best DIY event rentals for guests to get the most out of your event experience. You can choose from uplighting rentals, rent linens, draping backdrops & DIY event services. There are over 200 popular services available for your birthday party. Go ahead and browse the links above to find the most popular rentals available for your yearly trip around the sun. Read More...
---
Uplighting Starts at Only $19 Per Fixture
---
If you have ever seen a photo of a party then you have noticed uplighting makes a difference. Birthday parties can easily be transformed into a themed event that matches with primary and secondary colors. Besides DIY uplights, you can use wireless up lighting & outdoor uplighting to work in any event space. Plan the birthday party you want with ShipOur.Wedding™.
---
Birthday Party Draping Ideas Starts at $25
---
What we LOVE about draping birthday party rentals is how much it completely makes-over your space. You can cover walls, create separate rooms, and make gorgeous backdrops. No matter how simple or over the top your plan, draping will be one of the easiest methods for accenting your b-day. Get creative in one of the best ways possible with DIY drapery.
---
Say Happy Birthday with DIY Photo Booths
---
No birthday party would be complete without a DIY photo booth rental. Your guests will have fun taking pictures in the booth. ShipOur.Wedding™ specializes in photo booths and affordable prop ideas. Best of all you get everything you need to give guests a memorable experience. Reserving birthday party rentals shouldn't cost an arm & a leg, go DIY & save.
---
Affordably Spell Your Name in Big White Letters
---
Letters are a trend for birthday party rentals. ShipOur.Wedding™ helps yearly celebrations express themes by spelling out names & other words. When you rent big letters directly from our website, you get a personalized look that will highlight your theme. Imagine taking pictures in-front of your name. This will create a backdrop that everyone will notice.
---
Dance in Your Name for Only $109
---
One of the best ways to celebrate your birthday is with a name monogram rental. This light is a special effect that will project your name or pattern onto any smooth surface. Make your name visible for everyone to see. We recommend using this on a wall. To help you brainstorm up sample layouts, we have a variety of styles to choose from. We can't wait to see yours!
---
$109 Lights Up Your Ceiling with Stars
---
Some birthday parties want to re-create the night sky. There is no better way to accomplish this than with a DIY starry night sky rental. This star projector fixture does exactly what it says. If you love this photo, then just wait until you see how this effect looks at your party. If you favorite color is blue, then it is just one more reason to rent this easy to setup light now.
---
Neon Look Costs $99 per Black Light
---
Another popular theme for birthday parties is a cool neon light vibe. ShipOur.Wedding™ makes it easy to rent DIY black lights for birthday parties. Depending on your space you may need to rent anywhere from a couple to 5+ fixtures. These lights pack a powerful punch & helps light up your entire space in bright florescent colors. Do it yourself & save hundreds.
---
Fire & Ice Themes are Simple with This $109 Rental
---
If you birthday celebration is going for hot or cold then you have to try these lights. This specialty fixture mimics patterns such as h20 water & smokey fire. You can stop the light on almost any color for more choices. Aim this light onto walls & ceilings to enhance your theme. If your birthday party needs fire or ice then get started by clicking the green button today.
---
Every Birthday Bash Needs Dance Floor Lighting
---
Almost every birthday party features DJ entertainment. Your dance floor is one of the first places you should think of for your birthday bash. Our easy to use DIY light show adds fast moving beams with pulsing colors. Picture your dance floor lighting going to music as guests bust a move on your floor. You have the people, let ShipOur.Wedding™ bring the party.
---
Create Flexible Seating for Your Celebration
---
Seating is a common feature that is often overlooked. By incorporating a couple of these flexible couches you are saving yourself time and headache in the long run. Instead of having to worry about expensive lounge furniture last minute, reserve ours far in advance. Our couches are affordable & lightweight. Arranging your seating is fun & takes only minutes.
---
Simply Affordable DIY Videography
---
Your video helps to preserve the memories of your birthday party. Most b-day celebrations skip hiring a vendor due to costly prices. See videography in a whole new light with our DIY approach. You can expect our camera systems to have stabilizers to create steady footage. We even provide videos that show best practices. Stop overpaying for your event, go DIY!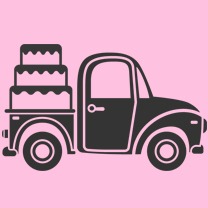 Reasons to Hire ShipOur.Wedding
™

?

1.)  FREE Nationwide shipping both ways on orders over $94
2.)  Fun & affordable DIY birthday party kit solutions
3.)  We've been award TheKnot & WeddingWire Awards
4.)  Over 250 options to ensure your perfect event
5.)  EASY setup tutorial videos with QR code technology
6.)  Save more with our lighting design & complete package
How to Plan a DIY Birthday Party?
🖥 Find DIY birthday party rentals you love in categories above
🗓 Check availability, put down a 25% retainer to reserve your date
💳 30 days before your event the remaining 75% is due in full
🇺🇸 FREE nationwide standard shipping both ways on orders $94+
📆 Guarantee standard shipping rentals arrive 2-days before event
📦 Open reusable box, it has everything you need
🎉 Setup package, do it yourself, & enjoy your b-day party!
📦 Send back rentals & instructions in same box with prepaid label
Why Should I Get DIY Birthday Party Rentals?
Birthday parties are not necessarily large formal events. Because of this, you might want an alternative to hiring an expensive local vendor. When you reserve ShipOur.Wedding™ you get super affordable event rentals for a fraction of the traditional price.
Planning your b-day party should be fun & easy. Our team is here to take away the headaches & give you exactly what you need. As you can tell from the options above there are many ways to enhance your bday bash. Expect to get an AMAZING look for your celebration. We guarantee that your guests will give you TONS of compliments on your uplighting, draping, linen rentals, & DIY wedding services.
Plan your birthday party on a budget WHILE getting a high-end look. Setup is a breeze and you can get help from close family members. To learn more about how ShipOur.Wedding™ can help you plan a truly memorably birthday, click on the links above.