DIY Black Tie Gala Rentals
No Experience Required, Simply Love It Click It Ship It Done®
SHIPS FREE NATIONWIDE
When you rent $94+ for your gala, ShipOur.Wedding™ has you covered with FREE shipping. Orders arrive 2 days prior to your event. Plan a formal event everyone will remember.
EASY DIY SETUPS
Timing is a big factor with your event. ShipOur.Wedding™ has rentals that are intuitive to assemble. You won't even realize that you are doing work because it is so fun & easy.
SAVE SERIOUS MONEY
Our team rocks at providing you much needed savings. All our DIY approaches are cost effective. Imagine how great it'll feel to tell other vendors you got it handled.
Plan Your Gala on a Budget
Lights, camera, action! Galas are a great formal event organizations plan on a yearly basis. Our online e-commerce rental website has planned over 500 successful galas. Did you know that the ShipOur.Wedding™ team has been providing production services since 2005? Rely on our reputation to know we can make this gala better than last years. Keep reading to find out more about the exciting prices & savings our rental company offers black tie galas.
Why Galas Love ShipOur.Wedding

™

DIY Rentals

We can't wait to share with you all the supplies we will provide for your DIY adventure. We are one of the largest drapery rentals in the nation. We have high quality linens, lighting design, & DIY rental services available. We supply clients on a first come first serve basis. To guarantee availability, visit our gala bundler, add your rentals to your shopping cart, & begin the checkout process. Read More...
---
Gala Uplighting Starts at $19 Per Fixture
---
Uplighting is just one of our many black tie gala rentals available. DIY uplighting is amazing due to the fact it brings out the fine details of your space. When using these fixtures, we recommend using either DIY uplights, outdoor uplighting or wireless up lighting. Become a 'do it yourself' pro to on a budget for your gala.
---
Gala Draping Rentals Starts at $25
---
Draping your event is a classy way to bring out the best details for your formal event. If you are planning a gala or dinner event, then drapery will give you creative elements necessary for a memorable occasion. Go DIY to save time & money. There are so many different colors & designs to choose! ShipOur.Wedding™ has your gala covered from floor to ceiling, literally.
---
Our Booths Create Picture Perfect Galas Nationwide
---
When you rent a DIY photo booth your guest will enjoy a wonderful experience. This smile generating machines excites everyone! Providing printed photos & sharing via social media is the best way to promote your gala & give a keepsake to your attendees. ShipOur.Wedding™ provides easy to setup affordable rentals. We can't wait to help you check this off your list.
---
Spell GALA by Renting Big Letters
---
Using this for your gala will be one of the most memorable decorations. Letters give your formal affair a cost effective modern style. We encourage you to bundle wireless uplights to light up each letter in any color. Mix it up & have them change colors during your event. You'll never look at black tie gala rentals the same way once you rent our big letters.
---
Galas Can Have Their Logo in Lights $109
---
Express your message with a name light that can project your logo anywhere. We recommend aiming this into a high traffic area this way your light will be in a majority of the pictures throughout the night. This means you can aim it on the walls, ceilings or even on your dance floor. For only $99 we can help make your black tie gala rentals better than last year.
---
Galas Can Dance Under the Night Sky for $109
---
It's hard to get caught up in the small details of your event. One thing you do not want to over look is decorating your ceiling. Stars from ShipOur.Wedding™ will make you realize there is a lot more happening in your room. This specialty effect is reasonably priced to bundle with any package. Rent this light for your event to make everyone feel the world around them!
---
Black Tie Events Get Black Lights for $99
---
Black lighting is amazing to use. ShipOur.Wedding™ has the black tie gala rentals you need to transform your event into a nightclub theme like Vegas or Hollywood. With the right amount of fixtures, we guarantee your formal event will look #1. It doesn't cost much to work black lights into your lighting scheme. Make your gala GLOW by clicking the green button.
---
Galas Get Hot & Cold by Renting $109 Lights
---
Want to control the visual temperature of your event? Now you can with DIY fire & ice lighting. These effects provided by ShipOur.Wedding™ create a chilly or hot look at your gala. This fixture is an entry level rental & it transforms the mood of your space with an easy to use dial. The switch controls the light colors. Stop it at anytime & select your temperature.
---
Gala with Dance Floors Needs Party Lighting
---
When it comes to your gala you need the right mix of class & energy. Having dance floor lights for your formal event will help transition your guests into a casual atmosphere! Let everyone know your formalities are done & it's time to enjoy themselves. Best of all DIY dance lighting is cheap & easy to use. Experience A+ rentals & take advantage of FREE shipping.
---
Galas LOVE Economical Flexible Seating
---
No matter how many guests you're inviting all events can benefit from DIY lounge furniture. From seating of 10-1000, our team provides economical lounge rentals that are fun to setup. Ditch the costly vendors with heavy lounge furniture or chiavari chairs. ShipOur.Wedding™ gives you the power of low cost seating to make the most of your gala budget.
---
DIY Videography Your Gala Can Rely On
---
Documenting your most important events is crucial task to improve your overall image. Even private galas hosting less formal events can have someone film those candid moments your guests will create. Our DIY video packages are user-friendly & reasonably priced. Equipment is easy to use as all you do is film & we send you the videos back once editing is complete.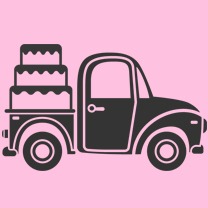 Reasons to Hire ShipOur.Wedding
™

?

1.)  FREE Nationwide shipping both ways on orders over $94
2.)  Reputable & affordable DIY gala kit solutions
3.)  We've been award TheKnot & WeddingWire Awards
4.)  Over 250 options to ensure your perfect formal soiree
5.)  EASY setup tutorial videos with QR code technology
6.)  Save more with our lighting design & complete package
How to Plan a DIY Gala Event?
🖥 Find DIY gala event rentals you love in the categories above
🗓 Check availability, put down a 25% retainer to reserve your date
💳 30 days before your event the remaining 75% is due in full
🇺🇸 FREE nationwide standard shipping both ways on orders $94+
📆 Guarantee standard shipping rentals arrive 2-days before event
📦 Open reusable box, it has everything you need
🎉 Setup package, do it yourself, & enjoy your black tie party!
📦 Send back rentals & instructions in same box with prepaid label
Why Should I Get DIY Gala Event Rentals?
Typically gala events are considered very formal. This means attire includes suits, ties, dress shoes, dresses, & flashy jewelry. What ShipOur.Wedding™ wants to do is help you achieve your goal of planning this on a budget WHILE giving you the event of a lifetime.
We send you the equipment required to setup everything, you send it back and your done! Our team knows what you need and we're only one call away. Relax, we've helped many people, couples, & clients just like you with uplighting, draping, linen rentals & DIY party services. Setup at your own speed by doing it with your team. Contact ShipOur.Wedding™ today to prevent any surprises.
The days of planning a gala that were stressful and costed an arm and a leg are long gone. There is a new way that is more affordable and helps you create amazing photos that you will LOVE to post online. Put your mind at ease & get started by clicking any of our rentals above.