DIY Charity Non-Profit Rentals
No Experience Required, Simply Love It Click It Ship It Done®
SHIPS FREE NATIONWIDE
Rent $94+ from ShipOur.Wedding™, you get FREE shipping. Orders arrive 2 days prior to your event. Plan your charity, fundraising, non-profit for a worthy cause.
EASY DIY SETUPS
Saving time is important, with this DIY approach. We teach you the necessary steps to setup a breath-taking non-profit fundraiser events while helping with your cause.
SAVE SERIOUS MONEY
Our number 1 goal is to help your org save $$$. When going DIY your cost is lower. ShipOur.Wedding™ sends you the right rentals to avoid local expensive vendors
Plan Your Charity Event on a Budget
Depending on your cause, charity events will typically happen yearly or quarterly. With our proven DIY approach you get the ability to save more money for your organization. ShipOur.Wedding™ has trained professionals to help you with this transformation. Our online e-commerce rental website has team members available via teleconference to help you pull off the EXACT look you need. We encourage you to use our charity event bundler above to see cheap cost effective pricing that is better than local competitors.
200+ Unique Charity Non-Profit Rentals & Services

Lets get straight to the numbers, our team has provided event services for thousands of charities, corporate functions, non-profits and fundraising events. We have over 15,000 ft of drapery, top of the line linens, uplighting, while also providing DIY event services available to the general public. So go ahead and browse to see actual savings you will get from our rented equipment shipped directly to you. Read More...
---
Uplighting Starts as Low as $19 Per Fixture
---
Use uplighting & your charity non-profit rentals can match your guest's taste! Our waterproof lights are made to take on any outdoor environment conditions such as light rain or 100+ degree weather. To give you more flexibility choose from DIY uplights, outdoor uplighting & wireless up lighting. ShipOur.Wedding™ makes sure your org is seen in a positive light.
---
Charity Draping Ideas Starts at $25
---
With charity event drapery, ShipOur.Wedding™ has many different colors to choose. Coordinate colors alongside your event to have it compliment a classic, modern, or specific vibe. There is no request that is too small or large for our specialist to handle. Rest assured our poly-silk fabric is durable & flame retardant. Reduce your liability with our pro solutions.
---
Nationwide DIY Photo Booth Services
---
Charity non-profit rentals should be memorable for colleagues. Photo booths capture memories for years to come. Guests will have a blast taking pics. ShipOur.Wedding™ bundles photo booths with props & backdrops. We ship everything you need to create an unforgettable night. Let our team generate top of mind awareness towards your brands.
---
Spell Your Company Name or Title in Big Letters
---
Letters are the big talk nowadays. Your charity fundraiser or non-profit event can do anything with large letters. Spell out your company name, or display a title like CEO, CFO, COO, or VP. Express your main message with one word or phrase. Even use them to celebrate the number of years you've been in biz. Click the button for possibilities with ShipOur.Wedding™.
---
Your Org Can Get Name Lights at $109
---
Displaying your logo or message is very important. Your name monogram light can be seen on almost any surface. Use this fixture to say something about to your organization. Our team will tell you this effect is most noticeable when directed towards a wall. Highlighting your logo or design has never been easier. Submit your design today for speedy turn around times.
---
DIY Charity Events Get Stars on Ceilings for $109
---
Your private affair might be themed with stars. Our LED star ceiling lighting projector efficiently casts a multitude of starry beams across rooms. These easy to setup DIY units have made dreams come true for thousands of events. With ShipOur.Wedding™ get the fantasy look you can't find anywhere else. Rent your stars today by clicking the button →
---
Rent High Energy Black Lights for $99
---
When you think neon lighting for charity non-profit rentals you might think of glow sticks. Get more for your DIY party with high power black light rentals. These lights bring out bright colors in décor. If you think about your linens, then you can get creative with how bright those glow too! Depending on your space we recommend reserving 1-6 units. With DIY you save more!
---
Fire & Ice Themes are Simple with This $109 Rental
---
If you had to pick out a temperature for your event would you say hot or cold? You have many different selections to choose from with this lighting effect from h20, ice, cold, or red hot. This DIY lighting rentals does not change temperature only displays lights. Aim this on a ceiling or wall to get your themed look. We make transforming your room with elements via lighting fun.
---
Every Birthday Bash Needs Dance Floor Lighting
---
Party lights you rent need to be 0 maintenance. ShipOur.Wedding™ provides small & easy to use dance floor movers. Plug them in & select a programmed light show with remote. Create a dazzling effect with scrolling colors & fast movement. These fixtures are EXACTLY what you need. Our charity non-profit rentals help you plan on a budget with DIY dance floor lighting.
---
Charity Events Need Lounge Seating for Guests
---
The flexible lounge furniture we provide is made from award-winning material to ensure the comfort of our clients & guests. Our couches are able to do many different designs, shapes, & looks. Choose either a rustic brown or modern white color for your lounge seating. Let ShipOur.Wedding™ be your go to vendor for flexible DIY seating arrangements.
---
DIY Videography Your Charity Can Afford
---
Charity non-profit rentals can help record your event, ShipOur.Wedding™ will save you thousands compared to traditional videographers. All you need is an employee with video experience or a close friend to capture footage. Have someone you trust and this DIY rental is flawless. Afterwards we send you raw footage & video highlights. Admire your film, you did it.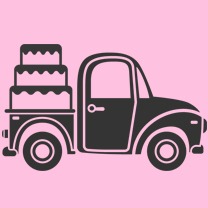 Reasons to Hire ShipOur.Wedding
™

?

1.)  FREE Nationwide shipping both ways on orders over $94
2.)  Reputable & affordable DIY charity kit solutions
3.)  We've been award TheKnot & WeddingWire Awards
4.)  Over 250 options to ensure your perfect event
5.)  EASY setup tutorial videos with QR code technology
6.)  Save more with our lighting design & complete package
How to Plan a DIY Charity Party?
🖥 Find DIY charity party rentals you love in the categories above
🗓 Check availability, put down a 25% retainer to reserve your date
💳 30 days before your event the remaining 75% is due in full
🇺🇸 FREE nationwide standard shipping both ways on orders $94+
📆 Guarantee standard shipping rentals arrive 2-days before event
📦 Open reusable box, it has everything you need
🎉 Setup package, do it yourself, & enjoy your non-profit event
📦 Send back rentals & instructions in same box with prepaid label
Why Should I Get DIY Charity Event Rentals?
When you host a charity event, it is your name that is on the line. We want this to be the best event you have ever went to. Our goal is to exceed previous expectations by delivering award-winning service. Let our team ship you the right DIY rentals at the right price.
Planning a do it yourself charity event can consume a lot of energy. ShipOur.Wedding™ sends all the supplies you need in a short time. As you may have seen from above, we provide uplighting, draping, linen rentals, & DIY party services. We also provide smaller necessary rentals like crossbars & power cords. So go ahead and click away on our site, you are now in your stress-free happy place 🙂
We understand you are planning a charity event on a budget. Our goal is to help you get the high-end magazine look without breaking the bank. Set everything up yourself at a comfortable pace. Make your event an incredible success by partnering with ShipOur.Wedding™ today.