DIY Neon Glow Party Rentals
No Experience Required, Simply Love It Click It Ship It Done®
SHIPS FREE NATIONWIDE
Renting over $94 gives you instant FREE Nationwide shipping! Receive orders 2 days before your event. Start saving on your DIY rentals with ShipOur.Wedding™.
EASY DIY SETUPS
Losing time is as bad as losing your glow sticks. ShipOur.Wedding™ brightens your neon party with easy-to-understand DIY setups. Save time & book your date today.
SAVE SERIOUS MONEY
Our bundled packages give you DIY rentals you love at prices you can afford. ShipOur.Wedding™ believes your glow party needs better value. What are you waiting for?
Plan Your Black Light Party on a Budget
No matter what the occasion for your celebration, we want you to have the experience of a lifetime. Our online e-commerce rental website supplies you with affordable DIY prices with neon party lights. We put you in control of selecting popular rentals that add color & style to your event. You will glow in the dark with delight as you save dollars while having fun setting up the package yourself. Keep reading to learn how ShipOur.Wedding™ can make the most of your black light party.
DIY Neon Glow Party Rentals Look Amazing

We have done many parties since we started doing events back in 2005. To pull off the best neon outcome you need more lighting packages. Our unique effects have EZ-setup instructional videos and assemble in no-time flat! We can supply you top of the line DIY neon glow kit rentals nationwide. Browse our uplights, cloth linens, drapery backdrops & DIY party service categories to see all the great services available for rental. Read More...
---
Rent Uplighting for $19 to Go with Black Lights
---
Neon parties benefit from uplighting with dark purple colors. Our fixtures have UV color to compliment DIY black lighting rentals. Our online bundled package builder gives you immediate pricing that is simple to understand. Get the look you deserve with easy do-it-yourself uplighting, wireless uplighting & outdoor uplights.
---
Rent Draping for Neon Glow Parties
---
Get more options when selecting drapery for your neon glow party rentals. ShipOur.Wedding™ pipe & drape rentals are perfect for creating spaces, sectioning off zones & hiding areas that should be left unseen. Most clients use white fabric since it looks amazing with glow themes. Get a look better than hiring a local vendor. Do it yourself, save & amaze!
---
Nationwide Photo Booth Rentals for Glow Parties
---
ShipOur.Wedding™ uses photo booths that are compact for the ultimate neon glow party rental experience. We can customize your photo booths to work with a dramatic neon glow party design. Your photos can be uploaded to social media or physically printed out. Relax, because our easy to setup equipment ships free of charge with everything needed.
---
Rent Big Letters & Make Them Glow
---
Spell out neon glow party rentals with big white letters. Make them glow by using UV color uplighting at the base of the letters. We recommend (1) light per letter. This will highlight what you're saying by making them glow for everyone to remember. People use this for photoshoots, spaced out or stacked to add depth. Our letters are easy to ship & even easier to setup.
---
Brighten UV Events with a $109 Name Monogram
---
Glow parties tend to be darker spaces. A DIY name monogram can brighten your space & show off your theme. Custom monogram lights, do so much by telling your party theme, your name & logos. Name monograms are more visible & give your space a balance of dark UV colors & bright accent lighting. Rent lights for parties with a custom name monogram today.
---
Glow Parties + $109 Star Projectors = AMAZING
---
Our starry ceiling rentals come in a bright blue color. You'll love this light as it highlights purple UVs from neon glow party rentals. We recommend this fixture because it looks best when packaged together with our DIY blacklight rentals. Our pricing should put this effect within your budget. Find out how much you love Dancing under stars with neon party lights!
---
$99 Black Light the Main Glowing Ingredient
---
The main reason you want to rent lights for parties is to create the BEST glow-themed party ever. Well, you came to the right spot for affordable black lighting rentals. When you are renting black lights you choose the number of lights, we ship them to you for an easy setup. Bundle options & make the most of your event! Our lights produce a powerful glow. Make your event shine in bright colors.
---
Make it Glow with $109 Fire & Water Effect
---
Our fire + ice lighting package gives you 2 amazing effects for the price of one. Use this cost-effective DIY light in a hallway or combined with blacklights in your main room. Operation is as easy as 1,2,3! All you have to do is plug in the fixture and stop the color rotation on red or blue with a back switch. Do it yourself you get something both you & your budget will love.
---
Glow Parties Rent Dance Floor Lighting for $99
---
Neon party lights work best on dance floors with moving lights. Rent lights for parties that change color & glow with a variety of dancing movements. These lights setup fast & don't take away from any UV blacklights in your room. These fixtures are so small that they can fit in the palm of your hand. Create a vibe that makes you wanna dance with neon party lights.
---
Rent Lounge Furniture Make it Glow
---
ShipOur.Wedding™ has the best low-priced rentals when it comes to lightweight lounge furniture. Our recyclable honeycomb mesh provides strong support for guest seating. Our DIY couch rental unfolds over 10x their compact shape. Because these couches are white you light them up for a soft glow. Create modern lounge spaces for a do-it-yourself neon theme.
---
Rent Affordable DIY Videography Packages
---
You can't forget to record the most amazing neon party of the year! ShipOur.Wedding™ has easy-to-use camera rentals that assist with capturing your event. We ship you the camera, you record your event, you ship it back & we edit the videos making everything painless. Forget hiring expensive videography companies & let us create the video you've dreamed of!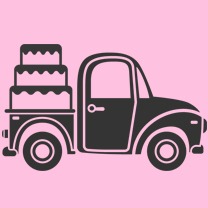 Reasons to Hire ShipOur.Wedding™?
1.)  FREE Nationwide shipping both ways on orders over $94
2.)  Reputable & affordable DIY glow party rentals
3.)  We've been awarded TheKnot & WeddingWire Awards
4.)  Over 250 options to ensure your perfect neon event
5.)  EASY setup tutorial videos with QR code technology
6.)  Save more with lighting design & the complete package
How to Plan a DIY Black Light Rental?
🖥 Find DIY glow party rentals you love in the categories above
🗓 Check availability, put down a 25% retainer to reserve your date
💳 30 days before your event the remaining 75% is due in full
🇺🇸 FREE nationwide standard shipping both ways on orders $94+
📆 Rentals with standard shipping arrive 2-days before the event
📦 Open reusable box, it has everything you need
🎉 Setup package, do it yourself, & enjoy your black light party!
📦 Send back rentals in the same box using the prepaid label
Why Should I Get DIY Neon Party Light Rentals?
Choosing us to help with your DIY black lights will be one of the best decisions you've made. Our rentals give you the power to do everything you have ever imagined on the cheap. To see how easy this is, browse our DIY rentals: lighting design, drapery, linen, & DIY school services. We guarantee our time-saving do it yourself methods to be hassle-free.
You can trust our reputation & rentals. In some cases, ShipOur.Wedding™ cost is almost ½ that what a local company would charge you. If that is not reasonable, then we don't know what is! Our core belief is that your glow party should be done within a budget you can afford. You can relax knowing our neon party lights give you more value for your money.
Ordering online with ShipOur.Wedding™ is simple. Your neon glow party rentals arrive right at your doorstep. Two days after your event, send them back and you're done! Don't let anyone say you can't pull off a DIY rental. We give you the best value for your budget. Get more today & rent lights for parties to keep it under budget.