Sorority Formal Rentals
No Experience Required, Simply Love It Click It Ship It Done®
SHIPS FREE NATIONWIDE
Rent $94+ & get FREE nationwide shipping. Use fantastic products you'll cherish. Your sisters can now throw a party without having to worry about return shipping costs.
EASY DIY SETUPS
Let's get you a DIY setup that's easy to-do. All your sorority members will agree that the less you have to do the better. You should be studying for your next exam.
SAVE SERIOUS MONEY
Book ShipOur.Wedding™ to enjoy do it yourself savings. Get the same discounts the pros get while enjoying the green you know and love. Greek organizations LOVE us!
Plan Your Sorority Formal on a Budget
The team at ShipOur.Wedding™ know that planning a dance party on a budget is important. What company is your social committee suppose to trust with supplying you the ultimate sorority formal rentals? We only have (1) chance to get this right & want to give you a smooth experience. It starts from ordering packages online at our website, to giving you setup instructions & finally shipping everything back. Visit our sorority bundler & get the best prices you deserve with the products you'll love.
DIY Sorority Formal Rentals Your Council Will Approve

It's hard to plan the party of a lifetime WHILE on a budget. With our rentals you get the best of both worlds! Give your guests the Greek formal of the century. To make this happen we have over (200) eye catching DIY rentals & supplies. This includes lighting designs, linen rental, pipe and draping & DIY party services. You are only one step away from making a good decision. Select the kit rentals you want directly through our e-commerce website and discover all the DIY possibilities. Read More...
---
Uplight Your Formals $19 Per/Fixture
---
Your sorority should have an elegant party vibe. Use DIY uplighting for walls, trees, floor, windows & more. wireless uplights is wireless, outdoor uplighting can be used outside & diy uplighting is as easy as 1.. 2.. 3. Everyone will wonder how you did this all yourself without having to hire a local lighting professional. DIY is the way to save & amaze!
---
Affordable Sorority Formal Drapes
---
Drapery is used for dramatic backdrops. Dances look impressive with sorority formal rentals. When pleated the fabric creates folds for a more elegant look. Use this to accent your wall, room, hallway or backdrop. ShipOur.Wedding™ is one of the largest event drapery suppliers in US. Choose from over (10) colors to make your sorority formal draping personalized.
---
Formals Get the Nation's Best Photo Booth Rentals
---
When you see a photo booth you think of instant memories. Your Greek formal needs a fun & BUDGET FRIENDLY way to share pictures via social media. Your group can also document everything with a scrapbook to look back on over the years. ShipOur.Wedding™ has a long list of DIY photo booth rental options. Check them out while checking your dates availability.
---
Spell Your Greek Name + Rent Large Letters
---
The best way to display your school spirit is with really big letters. You can spell your theme, incorporate hashtags, use years, or showoff your Greek name. Since these stand almost 3 feet tall they are GREAT for photo & near entrances. Setup takes no time whatsoever with cheap pricing! Step up formal décor & rent large sorority letters from ShipOur.Wedding™.
Please note: Specific Greek character letters are currently not available.
---
Impress Your Guests with $109 Name Monogram
---
Our name monogram lighting is brilliantly bright. Sorority formal rentals are a nice touch to your yearly Greek dance. We encourage you to personalize this however you want. Design a template with your club's logo, university logo or anything. The light aims on your walls, floors, drapery AND sets up fast! Let ShipOur.Wedding™ make you the lighting designer.
---
Sororities Dance Under Constellations
---
Is your formal theme centered around galactic stars? Now you can make your end of the year party the center of attention. By renting DIY formal star projectors you're getting an effortless setup at a good deal. This unique lighting effect recreates stars that seem to shoot across your room with a blue universe design. Rent constellation lighting today & get FREE shipping!
---
Make Your Formal Glow with DIY Black Lights
---
Throw the BEST social dance on campus with specialty lighting rentals. Our DIY black lights help your organization glow with intense radiance. Neon colors work the best with décor, making them light up & shine bright. Give your Greek sorority formal rentals a luminous look. Browse ShipOur.Wedding™ for the countries most fair priced neon light rentals.
---
Water Effect Light with Fire is Only $109
---
Most of our clients think the best way to work in color is with their decorations. Fire and water is a common theme that can easily be managed with the right equipment. Our company provides DIY water fire light rentals for sorority events nationwide. Every do it yourself rental on ShipOur.Wedding™ is so simple you can easily do it with the snap of your finger.
---
DIY Dance Floor Lighting is OMG
---
Your Greek formal dance will have speeches, awards, & dancing! Guarantee your guests stay grooving on your dance floor all night long by renting DIY party lighting. These moving head lights only require electricity to make magic happen. They're small in size & deliver a striking light show. Show off your dance moves because DIY Party lighting = OH MY GOSH!
---
Sit Back & Relax You Can Afford Lounge Couches
---
Create flexible lounge seating for spaces at your formal dance. Sororities need places for their guests to mingle at the party. Our DIY lounge couches ship to you as light-weight, affordable, fun & elegant solutions. Don't worry about durability, our HI-TECH honeycomb mesh supports up to (10) people. Make sure you get the best seat in the house by contacting us today.
---
Your Edited Film = DIY Movie
---
Record the emotion with your closest sisters at your next formal dinner. This can be conservative or over the top. By documenting your event it'll give an excellent way to reflect on life experiences together. Simply return the cameras, we edit your footage & send you the completed video. Book ShipOur.Wedding™ & become a DIY videography pro today.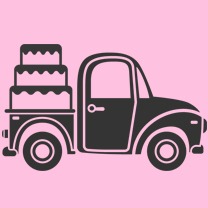 Reasons to Hire ShipOur.Wedding™?
1.)  FREE Nationwide shipping both ways on orders over $94
2.)  Reputable & affordable DIY sorority formal rentals
3.)  We've been award TheKnot & WeddingWire Awards
4.)  Over 250 options to ensure a night to remember
5.)  EASY setup tutorial videos with QR code technology
6.)  Save more with our lighting design & complete package
How to Plan a DIY Sorority Formal?
🖥 Find DIY sorority rentals you love in the categories above
🗓 Check availability, put down a 25% retainer to reserve your date
💳 30 days before your event the remaining 75% is due in full
🇺🇸 FREE nationwide standard shipping both ways on orders $94+
📆 Guarantee standard shipping rentals arrive 2-days before event
📦 Open reusable box, it has everything you need
🎉 Setup package, do it yourself, & enjoy your greek formal!
📦 Send back rentals & instructions in same box with prepaid label
Why Should I Get Sorority Event Rentals?
ShipOur.Wedding™ joins forces with sisters at Universities all across this nation. Our mission is to give your Greek club the power of DIY. Our rentals help with savings on labor costs compared to hiring a traditional expensive vendor. Have your tear down done on your own time without the hassle of having to schedule a company to come back.
Our team values customer feedback as well as any improvements we can make to the 'do it yourself process'. Over the years we've grown to include a vast inventory of easy to setup rentals available at the click of a button. To see what's available, we encourage you to visit our uplighting, draping, linen rentals & DIY party services pages. So get your Greek on by going DIY.
We have been providing excellent service for our clients since 2003. We want to continue that same tradition for DIY events in need of help. Our work has been talked about nationwide & we guarantee you too will enjoy our process. Smile because your sorority hired the right company for your formal dance.