DIY Sweet 16 Rentals
No Experience Required, Simply Love It Click It Ship It Done®
SHIPS FREE NATIONWIDE
When you rent over $94.00, you get FREE shipping. Rentals are guaranteed to arrive 2 days before your birthday. So get excited we're about to rock your sweet 16!
EASY DIY SETUPS
Let's face it, time is money nowadays. ShipOur.Wedding™ rents you DIY solutions that assemble so fast it's ridiculous. You won't believe how easy this is!
SAVE SERIOUS MONEY
Hire ShipOur.Wedding™ for insanely low prices. Take the money your family & friends save from our DIY rentals & have them gift it back to you. Now, how awesome is that!
Plan Your Sweet 16 on a Budget
ShipOur.Wedding™ supplies clients achieve the birthday look they want for a fraction of the cost. We pride ourselves on providing the lowest rental prices nationwide. When you are planning a do-it-yourself sweet 16 you need a convenient company that offers FREE nationwide shipping. We help people just like you every single weekend & are ready to give you the best deal for your pocketbook. Find out for yourself by checking out our website's online sweet 16 bundler!
Why DIY Sweet 16 Rentals Make Birthdays Sweeter

With our rentals, you will enjoy the ability to setup packages on your own time with a cheaper lower cost structure. Birthday parties tend to be less formal events. However, some sweet 16 celebrations are over the top. No matter which level of service you decide, ShipOur.Wedding™ nationwide e-commerce rentals can supply what you need. Browse through popular rentals like lighting designs, linen rental, pipe and draping & DIY party services. Securing your date is only a click away. You are already on our website, so what are you waiting for? Read More...
---
Sweet 16's Rent Uplights for Only $19 Per Fixture
---
ShipOur.Wedding™ has a formula for SUCCESSFUL sweet 16 rentals. Uplighting can match any color. Choose your favorites, work with a theme, use lighting that is bright or go with your school colors. Choose from wireless uplighting DIY uplights & outdoor uplighting. If you're on the fence with uplights, then ask a family member to sponsor the service to help pay for it.
---
Sweet 16 Draping Ideas Start at $25
---
Sweet 16 DIY draping is a fun way to add pizzazz to your birthday. Pipe & drape is used constantly for high-end events. Sweet 16 rentals give you a glamorous look at affordable prices. Our rentals arrive days before your event for a smooth setup. You'll save hundreds if not thousands by doing it yourself. Go as simple as a straight wall to a large backdrop.
---
Affordable Photo Booths Shipped Nationwide
---
Our booths are a flexible DIY solution to the average expensive company. You can sit our booth on a table, speaker stand, or anywhere you want at your sweet 16! Our company has been helping guests strike a pose since 2009. Since then we've learned a thing or two along the way. Make your sweet 16 rentals perfect. Trust our experience & see our booth add ons
---
Spell Sweet 16 with Big Letter Rentals
---
Let us spell it out for you the only way we know how DIY IS EZ! ShipOur.Wedding™ has the best letters with even better prices. Display a message for all your guests to see at your birthday party. This can be your name, a hashtag, or the phrase SWEET16. Either way, this will help symbolize the achievements you have made up to this point in your life.
---
Display Your Name for Only $109
---
Just imagine how it would feel to see your name in lights on your birthday. No sweet 16 would be complete without this DIY rental. Setup is a breeze, but this offers ultimate personalization. This will make it into the background shot of the photos you take. Customize your gobo design with shapes, letters & partial images. Get more for less & book ShipOur.Wedding™.
---
Dance Under the Stars ❤ Your Sweet 16
---
When you look up at your ceiling what do you want to see? If you said stars then this is the light rental for you. Your sweet 16 will be the talk of your school with a DAZZLING array of small light beams moving across your room. This has a blue LED with green tones. Use this to mimic the outside night sky. Rent star projectors & do it yourself without breaking the bank.
---
Black Lights Make Your Sweet 16 Glow
---
Party like it's the last day of school with our DIY neon light rentals. If glow is your sweet 16 theme then you will love our black lights. These units can either be setup on the ground or elevated with a stand. These fixtures make colors POP with high saturation. Tip, have bright colored paints & use our florescent UV wave colored lights to make it EPIC all night long.
---
$109 H20 Fire Light Does Two Themes
---
We believe is that you should get MORE for your hard-earned money. This water/fire rental is the perfect example of what's possible. This is priced low, setup is straightforward & has two unique lighting elements. Use red color to simulate fire and blue to emulate water. Get double the rental for double the fun. When you rent it we ship it to your door, so consider this done.
---
Party Lighting is Dance Floor Eye Candy
---
Are you having music at your sweet 16? If so then what lighting effect will you use for your dance floor? ShipOur.Wedding™ provides simple DIY party lighting that is plug/play. Select your light show & you'll transform your dance floor in seconds. This adds ENERGY & keeps your party going. Guests will look back at your 16th birthday party & say wow that was fun!
---
$150 Ultra Modern Lounge Furniture Rentals
---
Relax in the comfort of your very own lounge at your party. These couches are bendable, easy to move & budget-friendly. They can withstand over 1000 lbs because of their revolutionary honeycomb material. Couches fold up fast and can be used in different areas throughout the night. Place several couches by each other to form a lounge area that is warm & inviting.
---
You're the Videographer, We're the Editor
---
You will be too busy greeting guests & receiving gifts to record DIY video footage. Put someone you trust in charge of getting all those amazing video moments on camera. Once documented all you do is ship back the footage and we edit you an AMAZING highlight reel. Share this with family/friends, show how awesome your sweet 16 was & love your DIY video.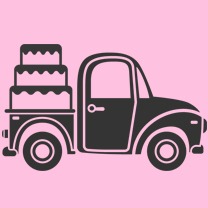 Reasons to Hire ShipOur.Wedding™?
1.)  FREE Nationwide shipping both ways on orders over $94
2.)  Reputable & affordable DIY sweet 16 rentals
3.)  We've been awarded TheKnot & WeddingWire Awards
4.)  Over 250 options to ensure your extravagant birthday bash
5.)  EASY setup tutorial videos with QR code technology
6.)  Save more with lighting design & the complete package
How to Plan a DIY Sweet 16 Party?
🖥 Find DIY sweet 16 rentals you love in the categories above
🗓 Check availability, put down a 25% retainer to reserve your date
💳 30 days before your event the remaining 75% is due in full
🇺🇸 FREE nationwide standard shipping both ways on orders $94+
📆 Standard shipping rentals arrive 2-days before the event
📦 Open reusable box, it has everything you need
🎉 Setup package, do it yourself, & enjoy your 16th b-day party!
📦 Send back rentals in the same box with the prepaid label
Why Should I Get Sweet 16 Rentals?
When planning sweet 16 parties it's great to hire an experienced company. Our rentals give your event the best look with quick setups. If you like our photos then just wait until your birthday party. Our rentals will not disappoint you or your guests. Be the king or queen of your party while getting the look you want.
We love getting feedback from previous customers to improve the online event rental experience. After thousands of parties, our team has learned the perfect recipe to make your event sweeter than candy. ShipOur.Wedding™ is your go-to provider for uplighting, draping, linen rentals & DIY party services.
We provide excellent DIY rental services. Let your child be the star and center of attention with rentals focused on them. All the options you see on this page can be used with a variety of event types. Give your classmates something to talk about. Let ShipOur.Wedding™ give you the sweet 16 you have always wanted.