Our obsession
with food trucks
runs deep…
In the past few years, food trucks have become an icon of urban cuisine. Many of them serve high-quality food for hundreds of customers every day. And like any other successful restaurant, some of these food trucks have been slowly but surely turning towards the event scene.
the ultimate guide on booking catering services vs. hiring a food truck
So what's the deal with food trucks at weddings? If you are thinking about hiring one for your special day, then this article is for you! Food trucks are a great option for your dinner as well as late-night snacks.
What to know before hiring a food truck

?
Check availability

: Make sure to check the food truck's availability on your wedding date, as well as their schedule for setup and breakdown. You'll also want to confirm that they have the necessary permits and insurance to operate at your wedding venue.

Review the menu

: Check out the food truck's menu options and make sure they align with your wedding reception theme. Also, make sure they are able to cater to any guests with special dietary needs.

Ask about the experience

: Inquire about the food truck's experience catering at weddings and special events. They should be able to provide references and testimonials from other clients.

Check the vehicle

: If possible, inspect the food truck to ensure that it is well-maintained, clean and equipped with the necessary equipment to prepare and serve food.

Get it in writing

: Be sure to get all agreements and details in writing, including the cost, menu, and any additional services such as setup and cleanup.

Plan for power and water

: Some food trucks may require a power source and running water. Make sure to check with the food truck operator in advance and arrange for these resources to be available at the venue.

Consider the weather

: Depending on the weather conditions on your wedding day, you may need to have a plan B in case the food truck can't operate.

Communicate with your wedding planner or venue

: If you are working with a wedding planner or venue, make sure they are aware of your plans to hire a food truck and that they approve of it. Some venues may have restrictions or policies regarding outside vendors.
Here you'll find out if food trucks are the best option for your wedding. We want to make sure you get the most out of your food truck rental.
✔️ Let's cover tips & talk about the experience a food truck service brings.
Average Read Time: 4 minutes 30 seconds
What You Will Learn about Hiring Wedding Food Trucks:
Now, more than ever, couples are turning towards more casual, intimate, and laid-back wedding vibes. The traditional ways of doing things are being put to the test and disregarded. Why would you do things the same way as everyone else, especially if it doesn't fit into your ideal wedding budget?
Catering services are something that traditional weddings usually include in their catalog of vendors. However, not everyone wants a full course meal for their wedding guests.
Couples nowadays don't care about formalities, but more about what guests will love. So how can you make your wedding memorable for friends & family?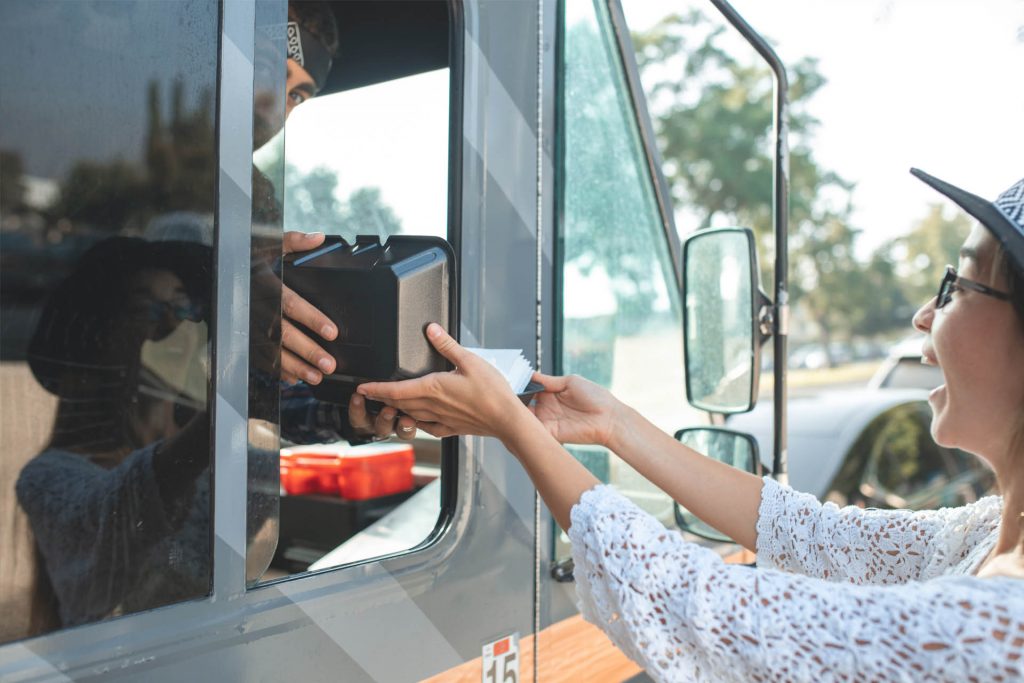 With the rising popularity of food trucks and street food, catering has been put on the back burner. The alternative to catering for many couples is getting a food truck.
This will serve food at their reception in a fun and delicious way. These food trucks provide you with a more casual atmosphere for everyone attending your wedding.
create an experience with unique food rather than traditional buffet lines & entrees
Also, a food truck helps you avoid dealing with getting locked into a vendor. Sometimes vendors bundle multiple services and you are kinda stuck dealing with them because you need one thing but might not be crazy about their other services. This can include linen, plates, folding chair covers, wedding draping & flower wall backdrop.
A food truck is only on-sight for a limited amount of time. You can always hire online DIY vendors that provide wedding rentals for you to do yourself. This way you can plan your wedding on a tighter budget with fewer vendors.
Food trucks are amazing & that's obvious. When compared to traditional banquet halls & catering services, there are some key differences you should know.
Catering services provide you with food and another whole set of services you might want at your wedding. Let's go over some of the differences before deciding to hire a food truck.
Besides food, catering vendors will also rent out, plates, cutlery, and serving staff. Sometimes they also manage the bar, drinks, linens & other services. If you hire a food truck instead of a catering vendor, you wouldn't have all those options under one company.
Normally, this isn't a big issue since food trucks are hired for nontraditional weddings & smaller micro weddings. If you are going with the laid-back style, then guests walking to the truck isn't going to be a deal-breaker.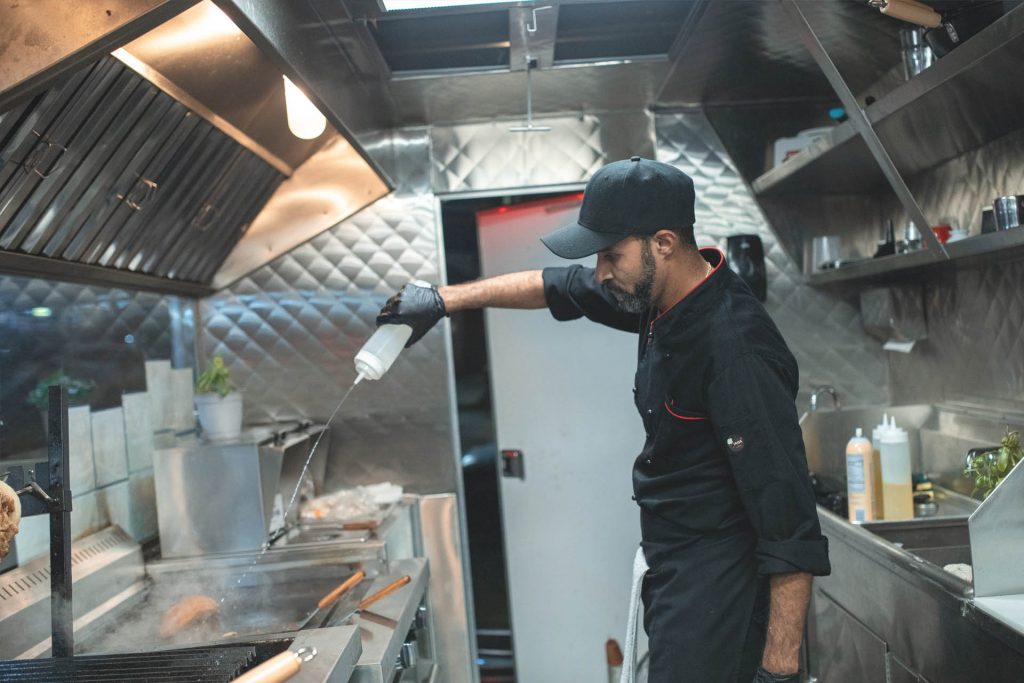 during warmer months food trucks work great for industrial venues with roll-up garage doors & tent receptions
Another thing to consider when hiring a food truck for your wedding is where the truck will be parked. A food truck needs an open parking space for your guests to walk up and pick up their food. This also means that the food truck should be close enough to where your guests are in the reception space.
Ask your venue questions if there is enough space for it & if it's allowed. Hopefully, your venue doesn't make you pay a fee to have a food truck on sight. All of this should be asked before signing a contract with your location.
Lastly, depending on where you live, different cities have different requirements and permits for food trucks. Check-in with the truck company to see if they're up to date with their permits. This documentation needs to be sorted so you won't have any legal issues.
There are also insurance differences between a catering company and a food truck rental. Usually, a catering vendor has insurance for any issue that may arise during your wedding. You should also check that with your food truck and see if they have experience with events and the necessary insurance.
Want to Save Money?
Talk to a party pro now!
If you're thinking about getting a food truck to serve food at your wedding, you might be wondering how to rent that sort of service. Well, first you have to think about what kind of food you want at your wedding.
There are so many options, from Italian to burgers, tacos & sushi. You can find a food truck for anything!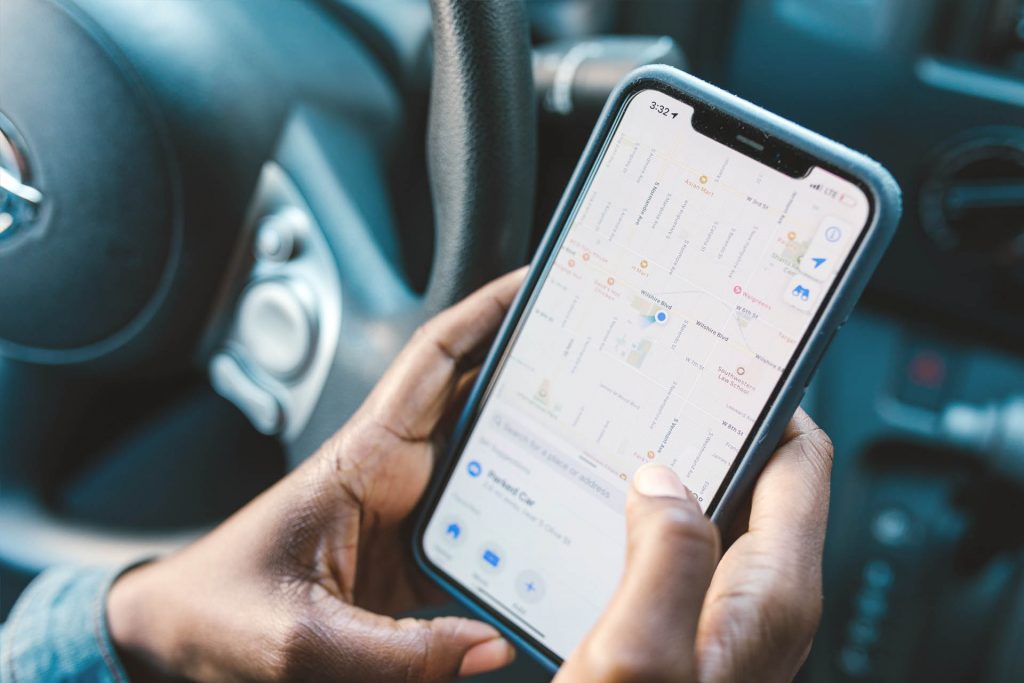 How to find local food trucks for weddings

?
Online directories

: Many websites and online directories list local food trucks and their contact information. This can be a great way to find a food truck in your area and see what types of food they serve.

Social media

: Many food trucks have social media accounts where they post their menus, locations, and upcoming events. Follow food trucks in your area and reach out to the one that you like to check for availability on your wedding date.

Food truck events

: Many cities and towns host food truck events where you can find a variety of food trucks all in one place. This is a great way to taste-test different options and find a food truck that you love.

Referrals

: Ask your wedding planner, venue, or your friends and family if they have any recommendations for food trucks in your area.

Contact a local food truck association

: They can provide you with a list of food truck businesses that operate in your area.
Start with their specialty to narrow down your search. Then you can search specifically for that kind of food truck. You can use Google, Instagram, or other popular apps to find a truck that tickles your fancy.
Food trucks love doing events & weddings because most of them are busy in the afternoon compared to the evenings. Serving up some dinner or late-night snacking is considered extra income.
food trucks like to broadcast their position & a great resource is to look them up on social media
Next, you should contact your food truck and see if they do events. If not, call your next option until you find one that serves the kind of food you'd like and also does events. Your venue can also help you find a food truck if they have had one at their venue with previous wedding receptions.
In a normal catering service, all food is sent out of the kitchen simultaneously so your guests eat during a certain period. However, with a food truck, there's limited kitchen space and personnel.
So expect your guests to wait from 15 minutes to 45 minutes for their food. To deal with this, you should narrow down menu choices and instruct food truck workers to have some food dishes ready for guests to grab quickly.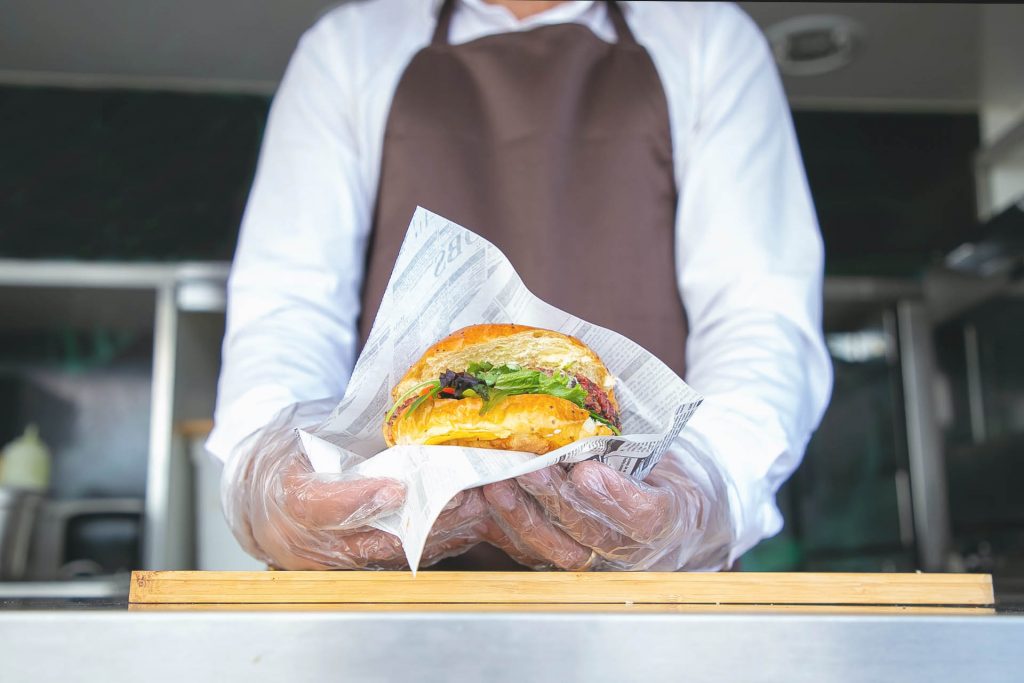 Having a food truck at your wedding is something rather unusual. It's not unusual as in weird but just unusual as in fun.
This is a modern approach to events with food. If they aren't well experienced in events then hopefully our guide provides some insight into what you should consider.
did you hire a wedding food truck, tell us how it turned out in the comments below
With all this information, you're ready to go out and start planning. Hiring a food truck service for your wedding will be memorable for your guests for a very long time.
Do you want more ideas on how to make your wedding unique? Visit the Ship Our Wedding blog for more DIY event rentals. Let's help you transform any space into the perfect DIY wedding venue.
Founders Robert + Nicole Reno
With a combined (4) decades in the industry; we've trained hundreds, booked thousands, & partied with millions. Our first-hand experience allows us to empower others to succeed & be great… (read full bio)
Founders Robert + Nicole Reno
With a combined (4) decades in the industry; we've trained hundreds, booked thousands, & partied with millions. Our first-hand experience allows us to empower others to succeed & be great… (read full bio)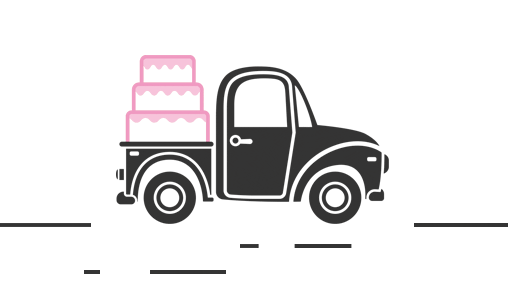 The content of this website is intended for informational purposes only & does not constitute legal, financial, or credit advice.