It was slightly sleep deprived, hungry & a little [email protected]#$%! Vendor meals are often left behind because we are so focused on getting married & enjoying the moment. Imagine being your wedding photographer who has been taking photos of your dress since mid-morning & the getting ready process. By the time dinner is served they will most likely be starving. Don't even get me started with your wedding planner or coordinator, who probably did not even get enough sleep lol.
You will learn why vendor meals are super important
Your wedding vendors are crucial in making things happen during your big day because things would simply not happen without them. There are some etiquette norms you need to follow through and plan, like providing a meal, especially for those vendors who are staying during the whole wedding, like your DJ, live musician, or photographer. Continue reading our article below to learn all our tips & expert advice on how to handle this commonly asked question.
Average Read Time: 3 minutes 45 seconds
We Will Cover How to Handle Vendor Meals at your Wedding: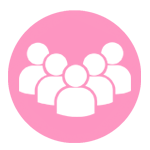 The first step to plan your wedding vendor meals is to make a list of the vendors you need to feed. This includes your wedding planner or coordinator with their assistants, your photographer, the second shooter, assistant, videographers, your makeup artist (if on-sight), musicians, or DJ entertainment. The list does not just extend to these vendors you might also need to include other vendors. Example you might also hire lighting designers, sound engineers or video wall techs.
The importance of feeding your wedding vendors is crucial because their performance during your big day might be affected by not having enough energy to keep going through the entire event. Taking care of this matter can also prevent them from losing time going somewhere to grab a quick bite or ordering food.
It is also important to keep vendors hydrated in the heat when outside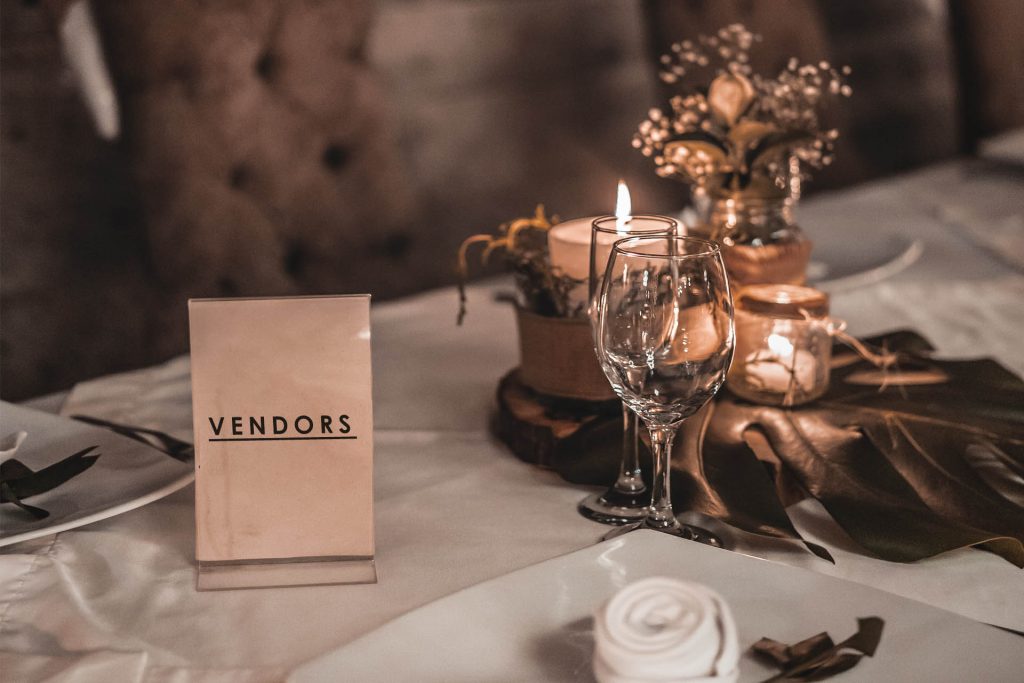 Next, you should talk to your caterer and add the number of plates needed now that you have a list made. Talk to every vendor you on your list and find out how many crew members they will have on-sight. This is especially important for videographers, photographers and entertainment. These vendors may bring one to three assistants.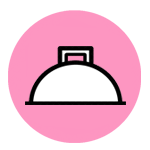 This question comes up from time to time. We touched on it in the previous paragraph but will dive into this further. If your venue has a buffet line then chances are you will invite them to eat with guests. However, what do you do when it is served and the cost per plate is high?
Your vendors work hard and a little appreciation goes a long way
Your caterer may suggested a specially made boxed meal, with an easy-to-grab lunch such as a sandwich, fruit, salad, a cookie & drink. This might be more comfortable for many vendors who do not want to spend much time eating because they need to get back to their duties.
Some venues will offer this option for your vendors to eat a less expensive meal. To be honest, this policy is frowned upon by vendors. They might take it offensively that you have hired them but will not offer them a steak dinner. Take this into consideration before making any decisions.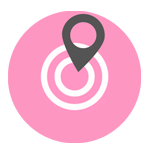 Vendors do not always have a designated table like the rest of your wedding guests. You need to plan a space for them to eat. It is important for them to take a break and enjoy their meal. Some all inclusive wedding venues already have a space for that purpose. If you don't have a space then they will more than likely pick a tables with open seats or sit somewhere else in your venue.
Your vendors can also eat at high tops, in the hallway or outside on a patio
If you don't have vendors sitting with guests, then it is recommended to have them sit at their own table. This is great for multiple reasons. For starters, if you need to find a vendor you know exactly where they are.
This is much better than having a member of your bridal party check everywhere for your photographer. Also, this is great for your vendors to game plan the itinerary after dinner. They will mingle with each other during dinner just like other guests.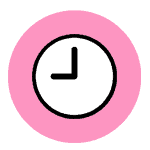 Your wedding day timeline needs to have scheduled the hour when your vendors will have their meal. It should not interfere with their work & not take too much time off your big day. The first option is to ask each vendor when they feel it is the best moment to eat because they know when they'll have a moment of calm; for example, your photographer might eat at the same time as you because there is not a lot going on to capture.
The sooner your vendors eat the sooner they can get back to work
A lot of times your caterer will want to feed vendors last in-case they run out of food. However, any good caterer will not run out of food. Most of the times they prepare extra. It is actually recommended to feed your vendors first. This is especially important if you are doing formalities like toasts, cake cutting or speeches during dinner.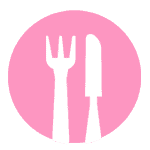 Remember that providing a meal for your vendors is not always an obligation unless they require it within the contract. Many of your vendors will work over 8 hours and will always be busy, so getting out from your wedding venue to order food could be risky. A nice gesture is to ask them in advance if they have a preference for their meal. It will let them know you appreciate their time.
we want to know how are you handling vendor meals, tell us all about it in the comments below
On the flip side what do your vendors do if they are not fed and they are in a secluded area? Can you imagine how they might feel knowing they went almost a full day without food? At the end of the day they are the ones who make your big day happen. If you think about them as employees who are not able to leave their work for over 8 hours to eat, it makes total sense why you should provide their meal.
XO Team Ship
Let's Plan Your DIY Event Under Budget