The (2) different types of venues also have drastic differences in their prices. The place you book needs to reflect your personality.
It will also help to decide your wedding style, flower decor, food & other aspects of the nuptials. To give you more options wedding venues have different packages.
we cover (2) different types of venues & what to expect
Some offer an all-inclusive venue while others provide only a banquet hall. Both have their own sets of advantages and disadvantages.
The decision of choosing which one best fits your needs depends on your expectations. To give you an idea of what both options offer, here's a simple guide that covers everything you need to know.
Average Read Time: 4 minutes 45 seconds
More Info on DIY vs. All-Inclusive Banquet Halls: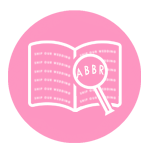 Perhaps the very first thing to understand is the definition of each choice. An all-inclusive wedding venue offers everything you need to host your dream event.
This includes catering, bar, chairs, tables, kitchenware, etc. Some venues offer more options, such as photography, decor, floral, cake, DJ & lighting rentals.
On the other hand, a DIY (do-it-yourself) wedding venue usually provides only the location. You will have to outsource everything else. Therefore, you will need to work with several suppliers, including a caterer, a photographer, a florist & a rental company.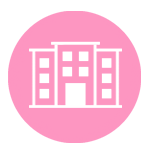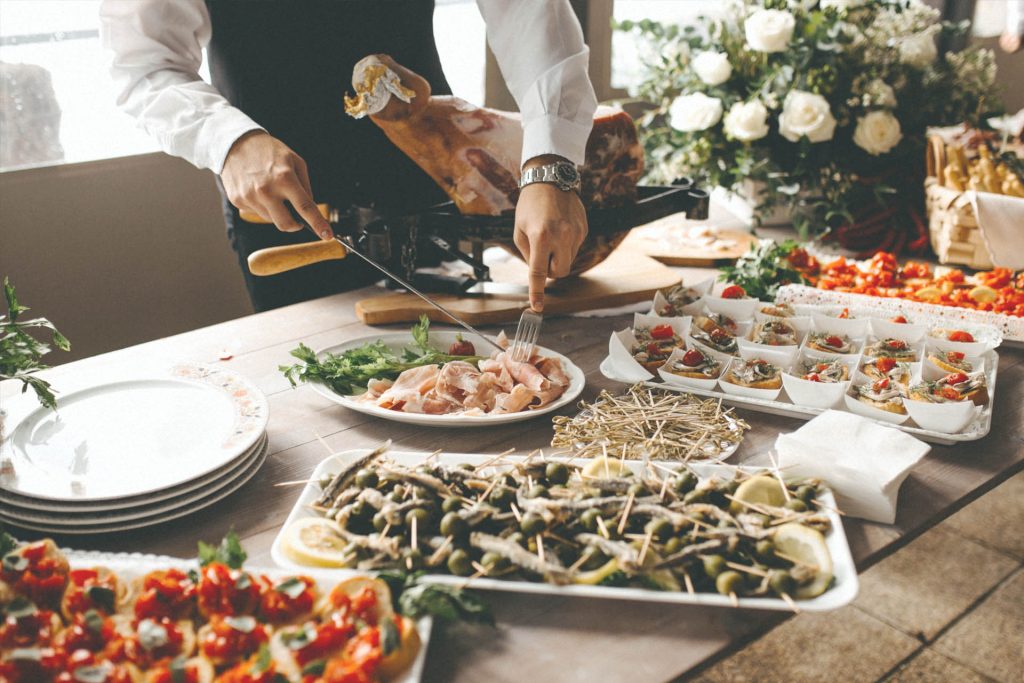 If you're a busy couple then you already know it can be difficult planning a wedding while working full time. If you do not have the time to deal with the stresses of planning, then an all-inclusive wedding venue could be a great choice for you.
They tend to cost more because they include more services. Let's cover both the pros & cons of this type of venue.

Pros: When you book an all-inclusive venue, everything you need to host your wedding will be provided. Since you are working only with one company, you can save a lot of time researching, setting appointments, meeting with suppliers, and other similar activities because the venue covers the entirety of your wedding.
In some cases, you will save money because such a venue typically offers discounts when you choose to get an all-in package. You will also save funds on a wedding coordinator because you will be provided with a capable professional who will take care of every aspect of your day.
your venue may offer discounted room rates & other services like the spa or gym
Most venues offering all-inclusive packages will give you several options. This will depend on your needs and budget. You can choose from basic, moderate & premium options.

Cons: An all-inclusive wedding venue drawback is the lack of personalized options. Since these are all-in packages, you have limited control over different aspects of your wedding, like the décor, chairs, tables & food. With such a package, your personality may not be fully reflected in your event.
Another disadvantage is that you may not be able to pick your vendors. Good luck trying to hire a certain DJ, photographer, or cake designer. You may not even be able to rent furniture, flower walls, or drapery rentals from a third-party company.
you may have to collaborate with whoever the venue endorses
Maybe the biggest downside of an all-inclusive venue is that it can make you feel like it's not your wedding. Because of the lack of creative options, you cannot incorporate your ideas and concepts, which are essential in making the day your own.
Empowering Our Event Industry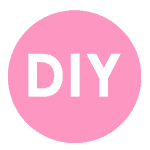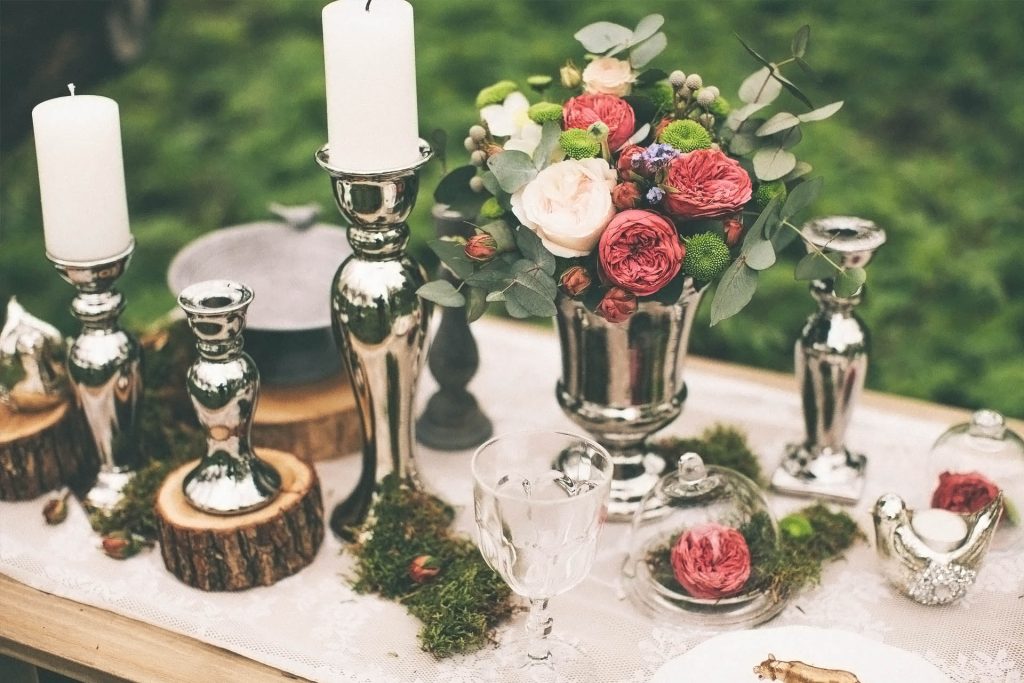 Are you a creative person who likes planning, making decisions & being on top of everything? If so, then a DIY wedding banquet hall is perfect for you.

Pros: The ability to personalize is a major advantage of going with this type of venue. You get to work with the vendors you want. This gives you full control over the particulars of your wedding.
you have more freedom to turn your dream day into a reality
The DIY venue will give you the freedom to choose every detail, making you the architect of your event! For instance, if you want unique moments like dancing on a cloud, a more relaxed venue will let you hire a rental company to make this possible.
With such freedom, you get the opportunity to bring in more suppliers since the venue rental cost is lower. The bottom line: you can save a considerable amount of money by going with the most cost-effective options.

Cons: Since the venue only offers the location, you will have to do the work of searching for every other supplier for your wedding. Such a task can be demanding and time-consuming. This doesn't include the amount of work you will need to undertake on other DIY projects, like invitations.
time is one of the main demands of DIY wedding banquet halls
There are pros & cons to planning a DIY wedding. If you're not careful with research, you may end up spending more than if you picked an all-inclusive wedding venue. If you don't have a specific theme and style in mind, you can get overwhelmed, buying or renting things you won't be using. It might cost you more in the end.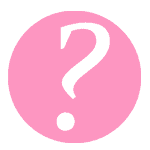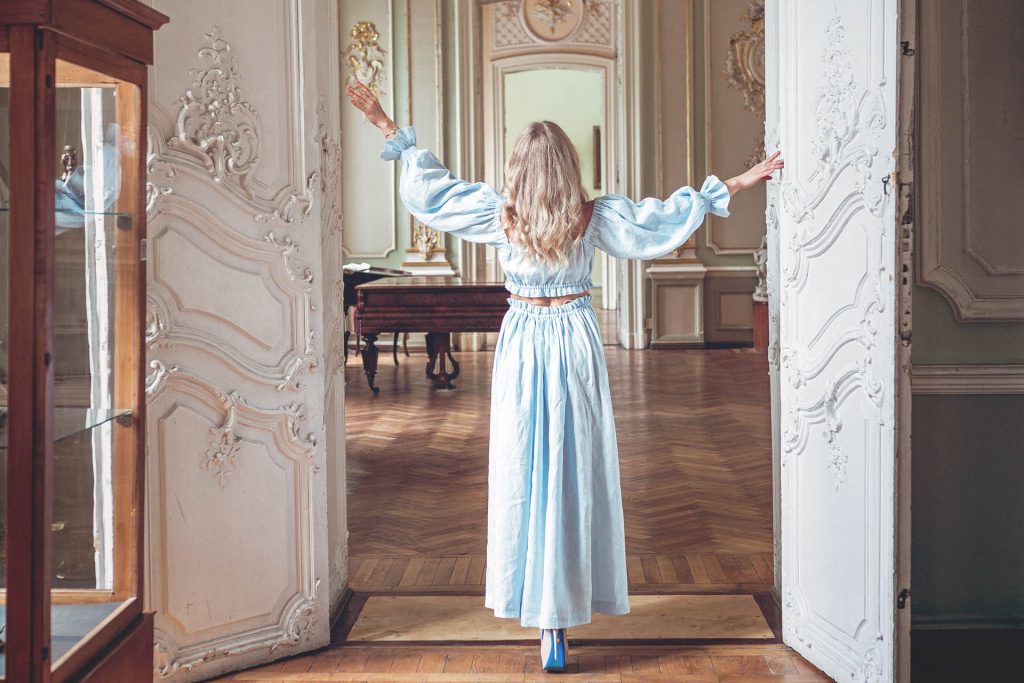 One of the last tips we want to leave you with has to do with the budget. Most traditional halls charge a daily rate. You can book DIY venues at hourly prices. If your event has fewer guest or a shorter time frame, then you can potentially spend less money on the overall cost of your venue rental.
If you want things to be as relaxed and cozy as possible, choose a venue that will give you everything you need to host your wedding. But with this choice comes the expectation that you will not be given as many opportunity to express your creativity as you would want.
did you book a venue that offers more or offers less, tell us why in the comments below
If you have the time to infuse your style & unique personality into your wedding, then a DIY wedding banquet hall will be your blank canvas. You have the freedom to design your celebration so it is a reflection of you & your partner.
Be ready for challenges. You will have to meet & work with multiple vendors. This requires a lot more time planning than traditional venues.
XO Team Ship
Let's Plan Your DIY Wedding Under Budget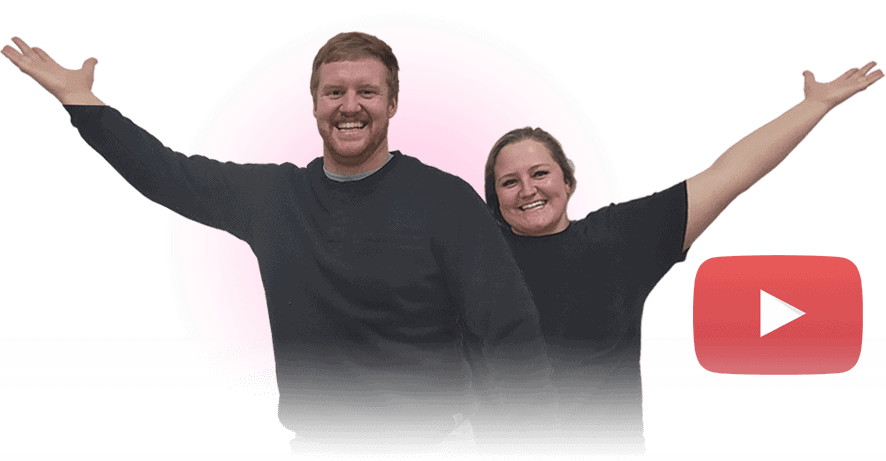 We saved $15,000 going with Ship Our Wedding
Brad & Annika Schock, Cario Nebraska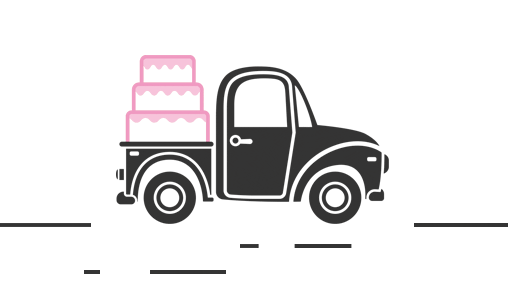 The content of this website is intended for informational purposes only & does not constitute legal, financial, or credit advice.