Venues cost a lot like buying a car, would you buy a car without test driving it?
Test driving a car is a lot like touring a venue. During these tours, you want to get as much information on the place as possible, which means asking questions. If you are not planning an Air BNB backyard wedding, then you might hire a wedding venue. This determines everything from the kind of decorations you'll pick, your guest count budget & many other important aspects of your wedding.
this is the must read guide on interview questions to ask venues during site visits
We know you want to pick the perfect venue that will fit your needs and ideas. If you want to get the most out of your wedding venue visits, then you should continue reading our expert guide below. These 12 questions will give you the best insight on whether this is the right venue to book for your wedding.
Average Read Time: 6 minutes 20 seconds
The Top Interview Questions Before Booking a Venue: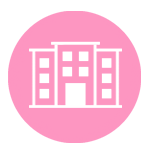 This question is one of the first you'll want to ask. It's obvious why because you have to know if all your guests will fit in your venue. Some venues might look big enough to fit 200 people. Still, their capacity might be to only 100 people. This could be due to city regulations or fire hazard laws.
Don't be tricked by big spaces in venues because the legal capacity might be less than what you'd expect. The number they give you might be the right one for you, but maybe you'll have to either switch the venue or reduce your guest list.
Also some vendors might try to overbook their venues. They might try to pack 280 guests in a room that only seats 250. Be cautious of the fact that they don't want to miss your potential booking because their venue is too small. Your guests need to be comfortable. You don't want to be at max capacity or your venue might feel to cramped.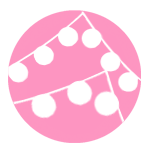 Some venues have lighting and spotlights already incorporated into their venue. They might use these for their own events or even have a recommended in house lighting company. If they are using an in-house company do you have to hire their services? Some venues make you buy out a contract to hire outside companies. It is best to ask first.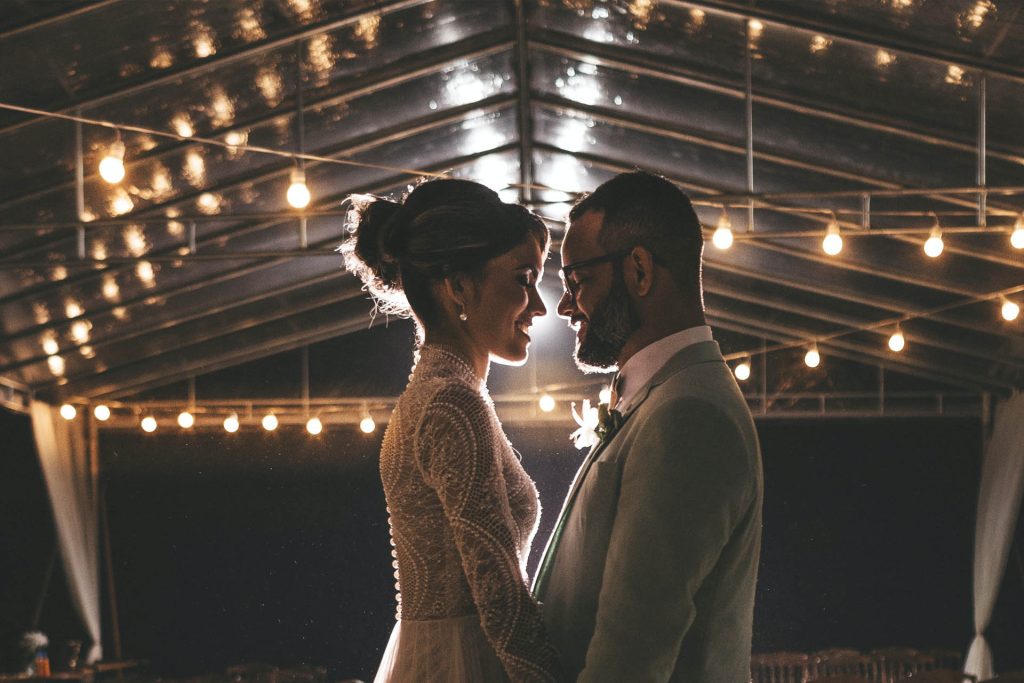 if your venue doesn't provide lighting then you can hire someone or do it yourself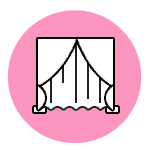 During your visit to your venue, it's important to know if there will be decorations included. If you are just renting the venue does it include drapery? Find out everything that your venue includes in their rental agreement.
Keep in mind that you have more negotiating power before you sign the contract! If there is a sticking point or something you want worked into the contract ask before signing. If the venue is more inclined to book your date, they might include an upgraded bar, extra hours, larger space or additional setup time.
find out if there are any limitations for vendors setting up and hanging decoration rentals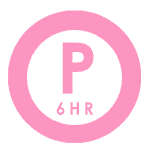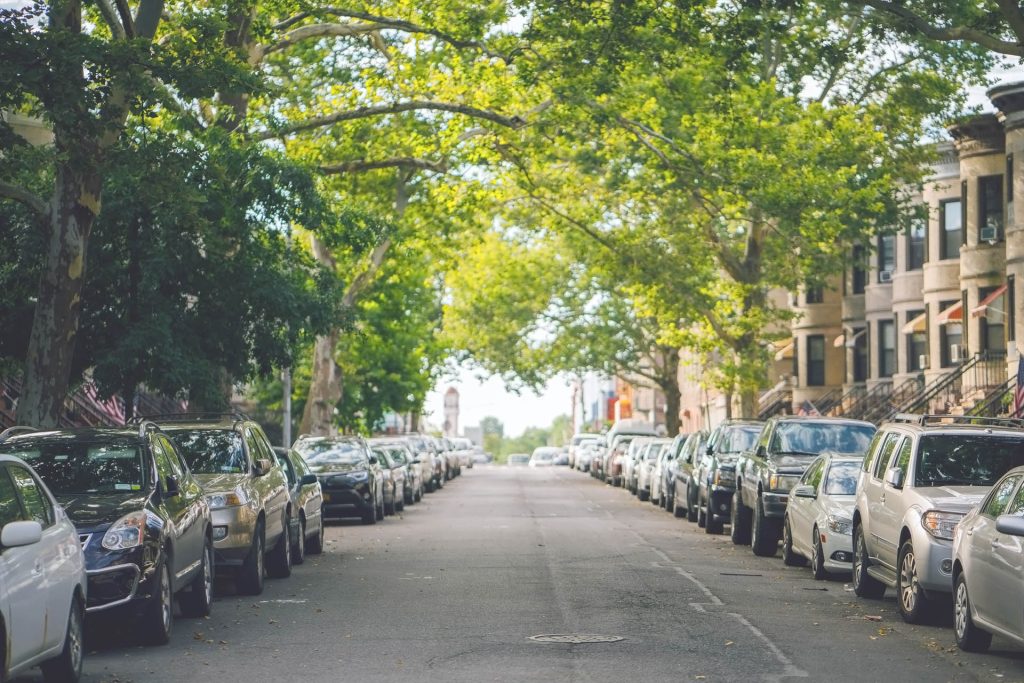 shuttling guests should be factored into your timeline so you are on schedule
This is important especially if you are downtown. Sometimes venues offer a dedicated parking lot or they can recommend a near by structure. So what happens if there is a game that day? You should also ask them if they offer a valet parking service for your guests' vehicles.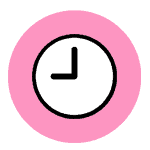 You need enough time for the reception as well as the setup time for your vendors. Your hired help will need to install decorations, table centerpieces, sound and lighting. It would help if you also asked about the fees for extra time because you don't want to be charged hundreds of dollars for an extra 30 minutes.
find out if your venue double books, this might be a concern depending on how much time you need for setup
It is much easier to negotiate extra time before you sign on the dotted line. Usually this concern isn't mentioned until your vendors bring it up (after you have booked the venue). The number of hours of your rental is very important for your wedding.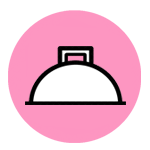 Many venues already have a team of chefs & waiters. This will save you money since you won't have to hire outside catering services. On the other hand, you may want a certain catering vendor or even hire a food truck. Your event might have cultural significance & need a specific style of food to fit your family preference.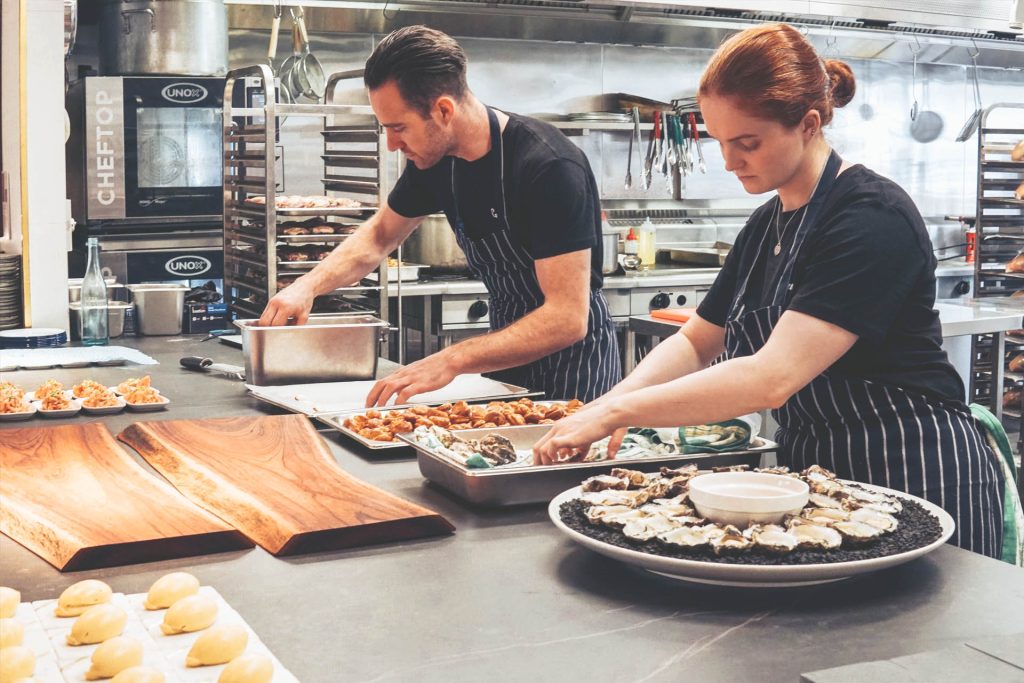 if you are planning a cultural event then you might need a specific style of food your venue doesn't offer
If your venue can not accommodate your food selections, then they should be open to vendors within your community. Example, you are planning an Indian wedding you might rent a mandap but will definitely need Indian food. Depending on your location, venues will allow the possibility of an outside caterer. They would rather book the date then have an open Saturday on their calendar. Ask if your venue allows external catering vendors.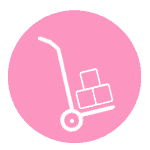 some rental companies charge higher prices for venues with load-in inconveniences
Some venues are hard to access for vendors. They need a way to move their equipment into the space. Here are a couple of venue factors that could affect their pricing:
– is the surface flat for them to roll equipment
– do they need to an elevator/freight elevator
– is there a security check point area
– worse case scenario do they have to take stairs
– where is parking for oversized box trucks
– how far away is parking from the event space
– how much setup time is allowed
– is there a lot of congestion at the loading dock
– is the event taking place outside
Make sure your venue is vendor friendly. Because if it is not, then you might face extra fees. Budget accordingly and try to work with vendors that are familiar with your venue. This will help you avoid any last minute costs.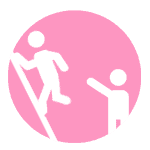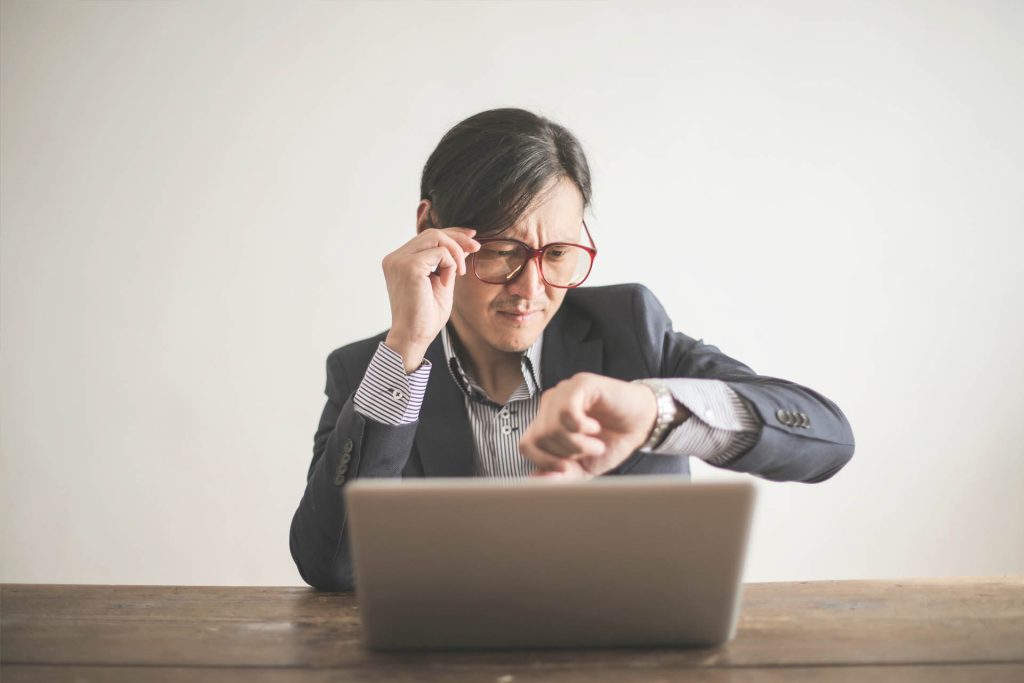 Before the big event, we do not always see the countless hours of preparation. You need to ask your vendors in advance how much time they will need for setup. This can even be a task for your wedding coordinator. Chances are you will book your venue first. You don't want to sign a contract that limits the amount of setup time. You will need enough time to transform your space so it fits your vision.
we suggest at least 4-6 hours for the average amount of time for decoration setup YMMV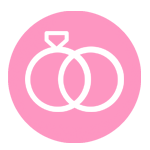 a possible logistic issue with guests could be vehicles problems between the ceremony and reception location
It's a good idea to have the ceremony and the reception at the same place. This prevents any issues with people moving between (2) locations. You will also make better use of your rental time (since it takes driving out of the equation). If your venue can't host the ceremony then you might need to figure out guest transportation.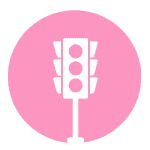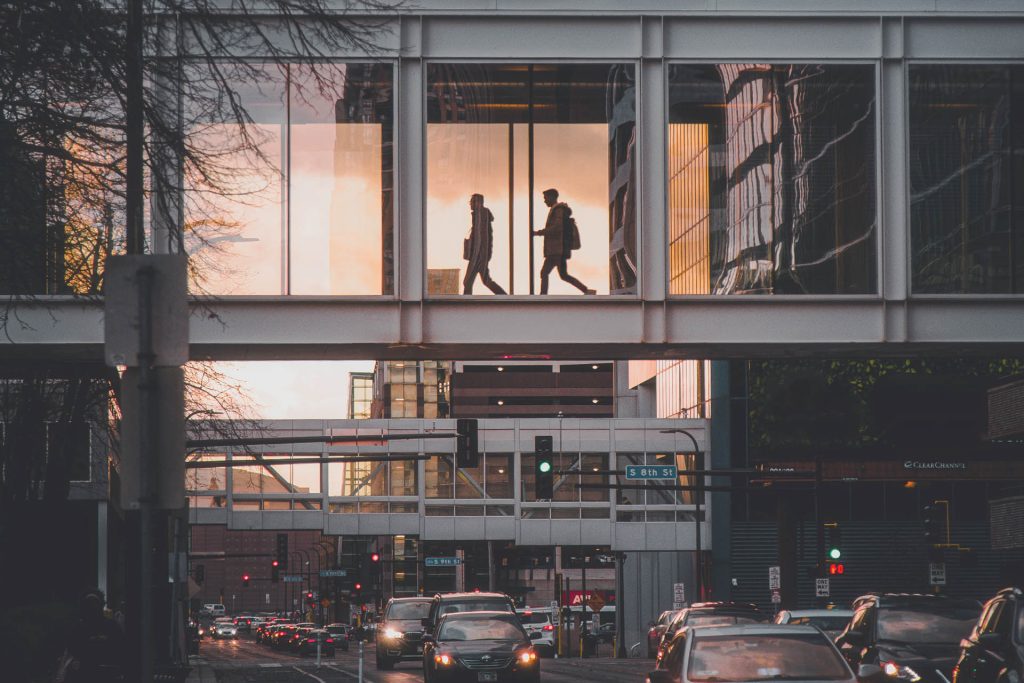 visit your venue on a Fri/Sat/Sun around the expected arrival time for your guests to better gauge traffic
If you're in a bustling city, chances are your venue will be on the main street. If there is a lot of local traffic you should ask the banquet manager giving you the venue tour about what to expect the day of your wedding. It is best to communicate any traffic concerns to guests so they can plan accordingly. This will help ensure your event runs on time.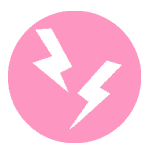 If you live in a rainy region or your wedding takes place during the rainy season, you should find out if the venue has some plan B for your event in case the weather turns out gloomy. Also, ask if they offer some heating for the event if it gets cold.
this is important for ceremonies taking place outside or cocktail hour partially outdoors
You also need to know when 'the call' will be made for it to be outside or inside. Who will make the call? Your vendors will have to adjust accordingly and some ground rules will need to be set for everyone to be on the same page. There has to be enough time to move to a second location if that is the case. Example if it looks gloomy at 3pm it is a no go, or if it starts sprinkling 5 minutes before it is still a go.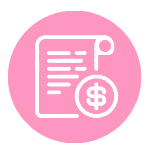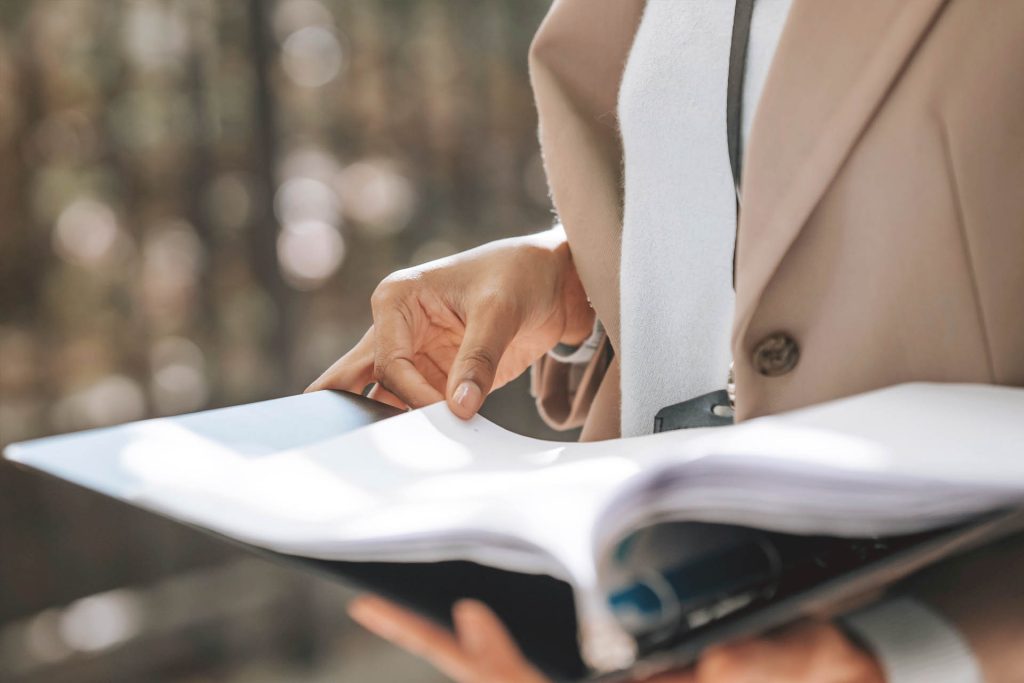 You never anticipate what can go wrong with your wedding, so you should know about these sorts of policies. You will have a better idea of what to do if you need to cancel & how the venue's deposit policy works. Make sure every detail is specifically written in your contract. If there is anything you don't understand get further clarification. We hope our list helps you with your search for the perfect venue!
- XO Team Ship
Let's Plan Your DIY Wedding Under Budget