This event has an important role in ensuring things go as planned during your ceremony. We agree your wedding involves many events.
There is an engagement party, bridal shower, bachelor party, and bachelorette party. Seriously, the list goes on… But one traditional event that has a purpose is the rehearsal dinner.
follow our expert guide & plan your rehearsal dinner effortlessly
Rehearsal dinners happen the day before your wedding, and they gather all your friends and close family. The formality and size of your rehearsal will entirely depend on your preferences.
✔️ Rehearsals sound complicated, but they can be organized with less stress. Continue reading our article and be prepared to plan your pre-festivity dinner.
Average Read Time: 3 minutes 45 seconds
What to Know about Planning a Rehearsal Dinner:
Traditionally, rehearsal dinners are a formal event thrown by either the parents of the groom or both families. Sometimes even the bridal party or out-of-town guests can host this event.
This dinner includes a pre-ceremony run-through so everyone knows their places during the ceremony. Besides including a rehearsal it is followed by a dinner.
Rehearsal dinners exist to practice the ceremony happening the next day
Nowadays, couples are the ones who plan the rehearsal dinner. The guest list still includes all the important people.
How formal you decide to make this event is totally up to you. For example, it could be strictly a ceremony rehearsal or be an opportunity to have some fun after rehearsing!
Whichever you choose, you should be comfortable with the decision. You can go either casual, traditional, or formal. Now let us get into the details of planning the event.
All those who participate in any way during your ceremony should be invited. Your guest list should include your close family, bridal party, readers & ushers.
Also, consider inviting any out-of-town guests to your rehearsal. They are traveling long distances and maybe in town for the weekend. Sending them an invitation is thoughtful & this is just one of the many things that wedding guests love.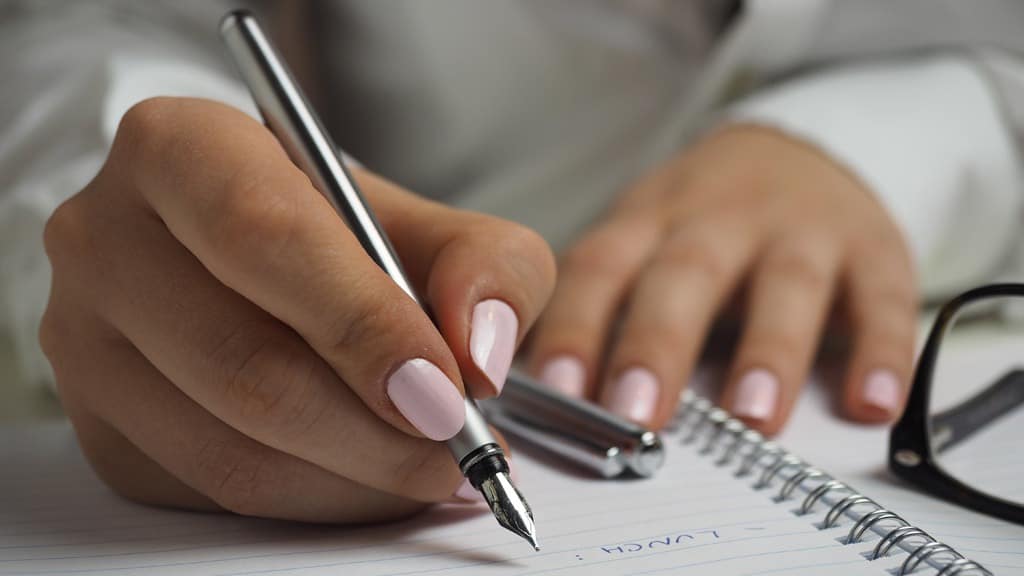 Traditions have changed over time. Couples now are more flexible with their guest lists. Sometimes they include close friends & family members who are not participating in the ceremony. This is up to you & your budget. Remember that a high guest count can cause an over budget wedding.
The size of your party will determine the location of your rehearsal dinner. Small groups could easily fit in a private room of a restaurant or a family property.
For larger events, a hotel or wedding venue could work. Always keep in mind distance & accessibility when choosing your venue; especially if you invite guests from out of town.
consider the hotel where they are staying while choosing the location
Determine who is the host and who is paying for the rehearsal dinner before inviting everyone. You could take care of the expenses, have one family pay for the bill, or share it between families.
this is a personal choice and it depends on how traditional you are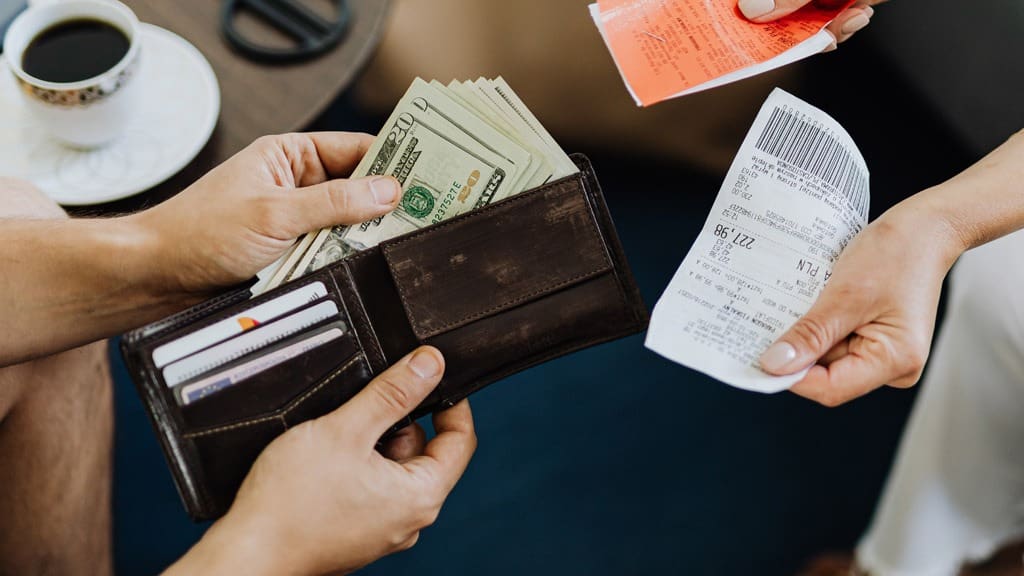 There are no written rules, but if you follow tradition and the bride's family is paying for the wedding, it is expected for the groom's family to pay and host the rehearsal dinner. But as we said before, traditions change and you can do it your way.
Want to Save Money?
Talk to a party pro now!
Most rehearsal dinners are simple and intimate. We suggest you choose a wedding style that adds personal touches to your venue. This is a wedding-related event with less formality.
Choose a fun or meaningful theme

:
taco fiesta

culture-related theme

barbecue party

picnic evening
Suppose you do not want to dive too deep into the theme and décor for your rehearsal dinner. Then we recommend getting some DIY wedding decor to spice up your event. You can get led cafe lights, a simple way to add personality & warmth to your space.
And you can also rent a DIY chuppah for the ceremony rehearsal. It will give you the feel of actually being at your ceremony without the associated cost of hiring a draping company.
Rehearsal dinners are less formal than weddings. This gives you more flexibility with how you invite your guests. For example, you can make a digital invitation, send it as an email or even make phone calls.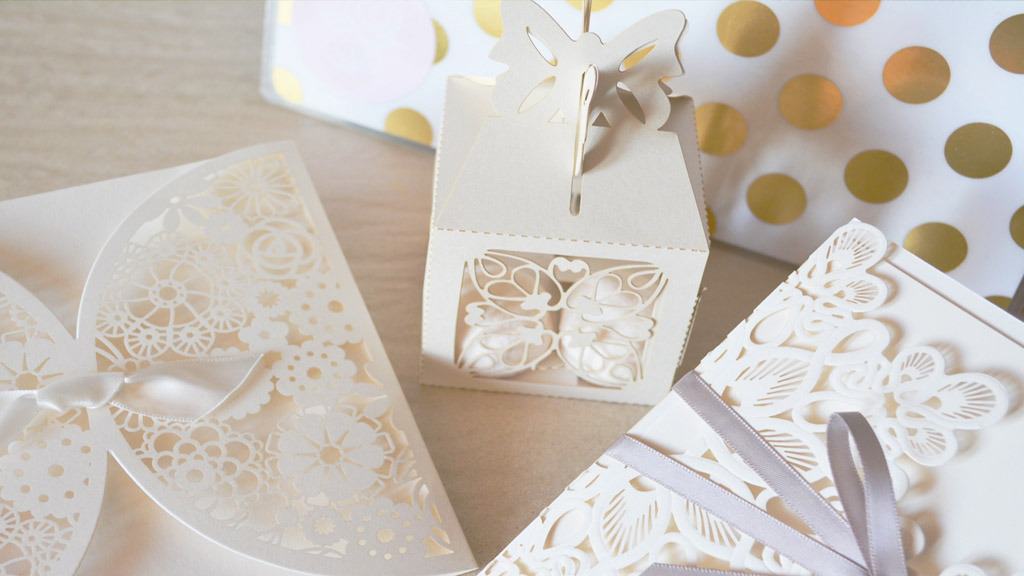 Let everyone know about your plans at least four weeks beforehand. This way they can plan accordingly & be there ready to practice at your rehearsal dinner.
It is ideal to have a schedule for your rehearsal dinner. You want to cover all the important activities, have a great time and most importantly keep it short. You have a big day the following morning your guests need to get a good night's sleep.
You will more than likely host your rehearsal dinner the night before the wedding. This is tradition but also so everyone remembers what they practiced.
Start with your actual rehearsal

:
Plan who will enter first

Time the readings

Let everyone know where they should be

How they should enter

How they should exit
Once the rehearsal of your ceremony is over, it's time for dinner. We recommend starting with a speech thanking everyone for their involvement.
Afterward, present gifts to your bridal party and parents. Then it is time to have fun and relax before the big day arrives.
After your rehearsal, everyone will be hungry. Take the opportunity to offer a special menu that you, your partner & family hold close to your heart.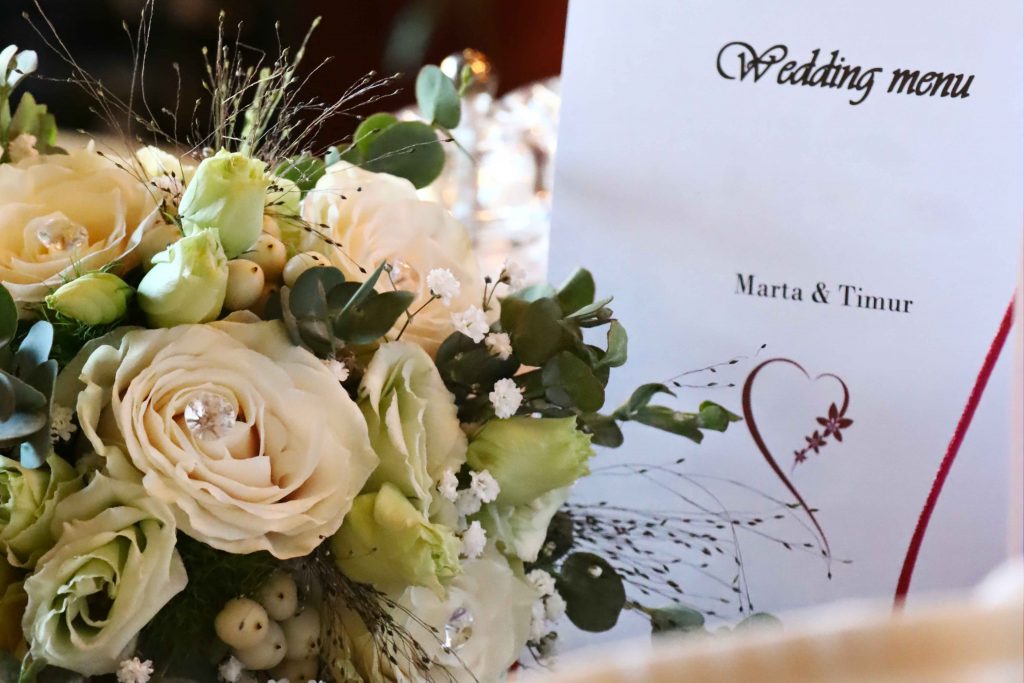 Then, complement it with fun drinks to make it a whole experience for your guests. Even if it is an intimate and casual gathering, you can add personal touches so this is remembered as a special moment.
You've planned the whole wedding & even practiced the formalities. Take a moment to thank everyone for being there & for being during the entire process. It hasn't been easy getting to this point.
are you planning a rehearsal dinner or skipping it, tell us why in the comments below
Take a moment to soak up the love of your life, your family & your friends. This is a once in a lifetime moment and the last time you will have dinner as a single person 😃
Founders Robert + Nicole Reno
With a combined (4) decades in the industry; we've trained hundreds, booked thousands, & partied with millions. Our first-hand experience allows us to empower others to succeed & be great… (read full bio)
Founders Robert + Nicole Reno
With a combined (4) decades in the industry; we've trained hundreds, booked thousands, & partied with millions. Our first-hand experience allows us to empower others to succeed & be great… (read full bio)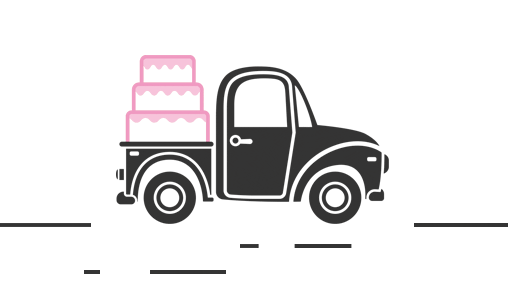 The content of this website is intended for informational purposes only & does not constitute legal, financial, or credit advice.