DIY Fashion Show Rentals
No Experience Required, Simply Love It Click It Ship It Done®
SHIPS FREE NATIONWIDE
When renting over $94 with your fashion show items, ShipOur.Wedding™ gives free shipping. Orders arrive 2 business days before your date. Plan your show in 1 click.
EASY DIY SETUPS
Time is a valuable resource. You need your setup to be done as quickly as possible. ShipOur.Wedding™ sends out DIY rentals that are EZ. Call yourself a DIY fashionista!
SAVE SERIOUS MONEY
ShipOur.Wedding™ helps fashion shows pull off a magazine look at affordable rentals. DIY is a snap to setup. Use our bundler below to get our best price.
Plan Your Fashion Show on a Budget
With fashion shows, everyone is analyzing your product line alongside smaller details from lighting to staging. DIY rentals give you the confidence that the work is getting done correctly because you do it yourself. When going DIY with your fashion show you have more choices. Our fashion show bundler helps you get a quote quickly. Reserve our most popular packages for a fraction of the expensive price competitors charge.
Fashion Show Rentals with Over 200 Options

You're making the right decision by choosing ShipOur.Wedding™ to help with your fashion show. Our trained staff will help build your product or reputation to the max. You can create a custom package with uplighting rentals, rent linens, draping backdrops & DIY event services. We provide a variety of DIY rental options to give you the best experience possible. All you have to do is click what you love & get it reserved. Read More...
---
Uplighting Solutions Cost Only $19 Per Fixture
---
You can uplight your fashion show & create a contrast. However, ShipOur.Wedding™ wants to help you think outside the box. Get more than uplights. Use fixtures in strategic places to light up. Aim lights @ 45 degree angles in a white neutral color to make it pop. Besides DIY uplighting, use wireless up lights & outdoor uplights.
---
Fashion Show Draping Begins at $25
---
Draping your fashion show is a must have. Besides your runway, there are many places to accent with fabric. Our draping rentals are affordable and setup easy. Get creative and use draping to add pizzazz into your show. We can't want to see the different ways to you will use DIY drapery. Click the green button and get more from your draping fashion show rentals.
---
Build Fashion Buzz with Photo Booth Rentals
---
Having a photobooth at your next show is a great investment. Give your clients a memorable experience by taking pics at your show with products. Have your photo booth setup by registration, in a hallway, VIP lounge or near the beverages. Clients have the ability to share their pics via social media. Rent props, backdrops, & print options to make it picture perfect.
---
Affordably Spell Your Show in Big Letters
---
Letters come in many shapes & sizes. To keep everything standardized, ShipOur.Wedding™ has 30 inch tall letters. Use these to spell out your brand purpose behind your show. Ensure your event is talked about by having our fashion show rentals on your list of DIY options. Setup is a breeze & you'll LOVE how much a few simple letters can impact your event.
---
Name Monograms Help Promote Shows
---
Name monograms brand open spaces. Setup is as easy as slipping in the round plate, turning on the light & positioning it where you want. Aim this on floors, ceilings, drapery & walls. This looks best on flat surfaces. Display company logos & fashion design advertisements. Feature a sponsor to pay for this fixture. Their sponsorship can include ads on walls with this light.
---
Constellations for Fashion Shows Starting at $109
---
Giving any show this star effect creates a dramatic difference. The lighting unit is small, but gives your room an amazing shine that is unbelievable. The photo attached does not do this rental justice. Take our word on it knowing you are making a worry-free decision. This is great for open sky, blue & universe space themes. Click & learn more about fashion show rentals.
---
Lighting for Neon Fashion Shows is Only $99
---
Neon shows are one of the most interesting things your guests can experience. By using neon colors your fashion products look more vibrant & youthful. Guests will enjoy interacting at your event with their attire & ambient black lights. This is just one of many ways to make sure guests talk about your show. Go DIY & save more with ShipOur.Wedding™.
---
Warm & Cool Temperature Lighting Begins at $109
---
Having this speciality lighting effect makes your product more noticeable. These DIY lights mimic patterns such as smokey fires & h20 water effects. You can stop the lights color rotation simply by using the back switch. Doing this gives you the creative freedom to personalize any theme. ShipOur.Wedding™ makes it easy to love it, click it, ship it, done®.
---
Shows are More Inviting with Party Lights
---
Providing dance floor lighting for your fashion show adds random color that is spontaneous. This energy will transfer into your audience & draw them into your show. Every rental unit comes with the tools to give your runway the added flare it deserves. One of the must haves for your show is this easy to use budget friendly light available only from ShipOur.Wedding™.
---
VIP Lounge Seating for Fashion Show
---
Seating is a breeze with our amazing lounge furniture rentals. Use these for lounge areas & seating near your runway. Couches can section vip seating that is reserved for special ticket sales. Our couches can form into many different shapes & sizes depending on your needs. If you have multiple events in the same day repurpose your seating quickly for a fast room flip.
---
Affordably Document Fashion Show Highlights
---
Doing the videography yourself saves more than money. Use DIY video to give feedback to models. Re-watch video clips to see what changes you can make to future shows. Capture video to make a highlight film. Your attendees will comment & share this clip! DIY is simple, you receive the camera, you record it, you mail it back, we edit it & email you the final results.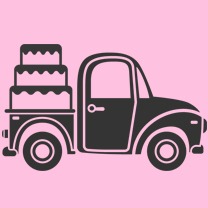 Reasons to Hire ShipOur.Wedding
™

?

1.)  FREE Nationwide shipping both ways on orders over $94
2.)  Reputable & affordable DIY fashion show kit solutions
3.)  We've been award TheKnot & WeddingWire Awards
4.)  Over 250 options to ensure your flawless show
5.)  EASY setup tutorial videos with QR code technology
6.)  Save more with our lighting design & complete package
How to Plan a DIY Fashion Show?
🖥 Find DIY fashion show rentals you love in the categories above
🗓 Check availability, put down a 25% retainer to reserve your date
💳 30 days before your event the remaining 75% is due in full
🇺🇸 FREE nationwide standard shipping both ways on orders $94+
📆 Guarantee standard shipping rentals arrive 2-days before event
📦 Open reusable box, it has everything you need
🎉 Setup package, do it yourself, & enjoy your runway experience!
📦 Send back rentals & instructions in same box with prepaid label
Why Should I Get DIY Fashion Show Rentals?
We know how important fashion events are. Your show has to be done right & with focused efforts. With our DIY approach we'll help you save money from hiring a local vendor. Let our team ship you the right DIY rentals at the right price. Keep reading more about how to plan the best show ever!
ShipOur.Wedding™ is a nationally ranked company, based out of Detroit Michigan. Our company delivers quality DIY rentals at attractive prices. Our products are the same units we have used for our high-end rental company for many years. Our equipment has been put through extensive quality control testing. Fashion shows trust us for their uplighting, draping, linen rentals & DIY party services.
You can choose from many budget friendly choices. Your attendees will love our work while you LOVE your savings. When you hire ShipOur.Wedding™ for your DIY rentals, you are making a statement that you are in control of your event. Together we will plan and execute a flawless fashion show.