DIY High School Prom Rentals
No Experience Required, Simply Love It Click It Ship It Done®
SHIPS FREE NATIONWIDE
When receiving over $94 of our prom rentals, get FREE shipping! Orders show up 2 days before your event. Prom committees LOVE being able to plan ahead of the party.
EASY DIY SETUPS
As much as you think DIY rentals sound hard it's the opposite. Our rentals assemble fast saving students time & money. Now Physics AP that's more difficult.
SAVE SERIOUS MONEY
Our prices are some of the lowest in the online rental game. Fundraise less and accomplish more with your prom budget. Elevate your school dance to new heights.
Plan Your Prom Rentals on a Budget
Our online e-commerce company would like to congratulate your class on your upcoming graduation. Your high school promenade (aka prom) is the last dance to celebrate with classmates before college and the 'real world' begins. Our website's prom bundler will help you combine forces with our most popular DIY rentals to make your prom the biggest dance of the social year. ShipOur.Wedding™ helps you plan the prom of the decade!
Why Seniors Love Our DIY High School Prom Rentals

We have over 200+ DIY rental supplies available at your fingertips. Some of our prom clients' current favorite packages include uplighting, linens, pipe and drape & DIY service rentals. Prom season happens every May. Because of this our busiest time of the year is the end of spring. Make sure your school doesn't miss out on powerful DIY savings. Secure your date by clicking on any of the rentals you love below. Read More...
---
Only $19 to Light Up Your Prom
---
When choosing prom uplighting, you're painting in a room with colors. Our wireless up lighting lasts 7+ hrs on a full charge & can be placed anywhere. Use DIY uplights for typical spaces & outdoor uplighting for tents. Make your night epic with DIY prom decoration rentals from ShipOur.Wedding™. Love your look!
---
Largest Selection of Prom Backdrops for Rental
---
When draping your Prom, going DIY will save you money. Use a white fabric with colored uplightings or accent colors to match your school's logo or prom theme. Our drapery is fireproof and makes it 100% safe for all your students. Our DIY high school prom rentals give your students confidence. Put school spirit into your dance with ShipOur.Wedding™ draping.
---
Affordable DIY Prom Photo Booth Rentals
---
ShipOur.Wedding™ photo booth rentals are prom friendly and school approved. Photos can be shared on social media or printed physically in seconds. Make sure every student gets a keepsake after your prom with a themed custom printed backdrop. Strut your stuff across the red carpet on a budget by viewing high school prom rentals today.
---
Say it Loud with Prom Letter Rentals
---
Your prom decoration rentals need to be more noticeable. One way to step up your theme's design is with big white color letter rentals. You can spell out your theme & school's name. Our letters are best used with uplighting rentals. Use (1) LED per letter & make it shine bright like a diamond. Spell out savings with ShipOur.Wedding™ DIY high school prom rentals.
---
$109 Custom Monograms for H.S. Proms
---
Renting DIY name monograms will help enhance your theme for your high school prom. ShipOur.Wedding™ custom designs give you a fantastic opportunity to display your image in lights for everyone to see. If your dance is happening in a large venue then this will look prominent displayed on a wall. Reserve your name monogram today for only $95.
---
Dance in the Constellations with Star Projectors
---
DIY lighting is the best solution to highlight elements of your prom theme. If your theme is space or nature, then rent starry night sky to give your students an outdoor vibe. This prom lighting rental has to be one of the easiest-to-use pieces of equipment we offer. Setup takes seconds & is reasonably priced. Bring the outside inside with star projector rentals.
---
Prom Themes Glow with DIY Black Lights
---
Renting neon lighting gives a bright look that pops with vibrant colors. Our lighting reacts to clothing & décor to bring out a highlighter intensity that dazzles students. Proms benefit from this rental because of the low price point & dramatic look. You should have fun selecting your prom decoration rentals. Throw the ultimate prom with ShipOur.Wedding™.
---
$109 Lighting Makes it Hot & Keeps it Cool
---
Water & fire effects at your prom are the DIY lighting fixtures you need to work with natural themes. Ice & flames go perfectly with this fixture. They recreate the look of real water & fire projected onto walls/ceilings. Our lights can stop on a color wheel so you can select your favorite temperature. No need to spend hundreds because this costs only $75.
---
Rent Dance Floor Lighting for Nightclub Effects
---
One of the main areas you'll decorate is your dance floor. This is where all the attention is centered at proms. Get the most results by renting DIY party lighting. Our fixtures have a no-fuss setup & deliver an intense look. For an inexpensive cost, you'll get lights that move & dance with your music. Set the tone for a packed dance floor with high school prom rentals.
---
DIY Prom Lounge Furniture = Amazing Value
---
We rent lounge furniture to high schools nationwide. Our cardboard couches are great for the environment & your budget. This seating is made from hybrid material tough enough to fit a dozen students. Use lounge seating areas for themes, lounges, even photo stations. Instead of typical fold-out chairs step your prom up a couple of notches with lightweight couches.
---
Rent DIY Video Packages for School Proms
---
Prom night is an annual celebration every school hosts. How will students remember this after your dance? Record your prom on video is a great way to document the party. Footage can be kept within the senior class & shown at future class reunions. Our cameras are easy to use & can be operated by your yearbook team. We edit your footage making you the pro.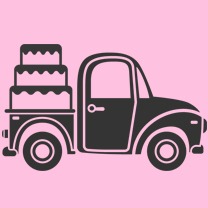 Reasons to Hire ShipOur.Wedding™?
1.)  FREE Nationwide shipping both ways on orders over $94
2.)  Reputable & affordable cheap DIY prom rentals
3.)  We've been awarded TheKnot & WeddingWire Awards
4.)  Over 250 options to ensure your perfect school dance
5.)  EASY setup tutorial videos with QR code technology
6.)  Save more with lighting design & the complete package
How to Plan DIY Prom Rentals?
🖥 Find DIY prom rentals you love in the categories above
🗓 Check availability, put down a 25% retainer to reserve your date
💳 30 days before your event the remaining 75% is due in full
🇺🇸 FREE nationwide standard shipping both ways on orders $94+
📆 Standard shipping rentals arrive 2-days before the event
📦 Open reusable box, it has everything you need
🎉 Setup package, do it yourself, & enjoy your high school prom!
📦 Send back rentals in the same box using the prepaid label
Why Should I Get DIY Prom Rentals?
When hiring the right rental company, remember to think of all the benefits. Going DIY is the best for your staff, students & decorations. You will have more fun, save more money and get more peace of mind. We have the experience from the countless number of proms and homecomings. Trust our reputation and LOVE your school dance.
ShipOur.Wedding™ covers the continental 48 states. Instead of booking a local pro, do it yourself & put the power back into your hands. We send you all the equipment you need (including setup instructions) to make sure you impress everyone. If you like the photos on this page, then just wait until you see your prom.
As a final thought, we want to give you total reassurance in our online services. All of our clients have access to customer support & troubleshooting staff. FREE shipping is standard for orders over $94. To see what's possible visit our uplights, prom draping, linen rentals & DIY prom services. If there's one thing your prom committee can agree on, it's DIY rentals from ShipOur.Wedding™.