DIY Graduation Party Rentals
No Experience Required, Simply Love It Click It Ship It Done®
SHIPS FREE NATIONWIDE
Rent $94+ for your grad party & ShipOur.Wedding™ gives you FREE shipping. Orders arrive 2 days prior to your event. Plan a graduation party your family & friends will love!
EASY DIY SETUPS
Saving time for your graduation party is what we do best. Here at ShipOur.Wedding™ we want to rock your party by sending you the easiest to use DIY rentals in the land…
SAVE SERIOUS MONEY
Plan a graduation party on a budget. Our DIY rentals help you skip the middle man & put money back in your pocket. ShipOur.Wedding™ has your rentals & your back.
Plan Your Graduation Party on a Budget
Everything ShipOur.Wedding™ supplies is focused on staying within our client's budget. Rocking countless neighborhood graduations we can help you create a party your neighbors will want to be invited to! Show off who the new grad is within your family. Keep reading to find out how our fun DIY rental kits saves you an astonishing amount of time and money.
How DIY Graduation Party Rentals are Done Right

There are over 200+ affordable rentals that you can bundle with any of our graduation packages. Our online e-commerce website can supply your DIY private event so that it is simply stress free experience. Choose from popular categories such as linen rentals, uplighting, drapery, and many other DIY graduation services. To see all the possibilities stop by our grad party bundler for instant prices. Read More...
---
Grad Parties Uplighting Starts at $19 Per Fixture
---
When you think of grad party uplighting you might want an elegant look (not cheap). Even graduations benefit from our DIY uplighting rentals. Choose from diy uplight, outdoor uplights & wireless uplighting. Light up your space, even match your school colors. Find out why our prices are unbeatable nationwide by clicking the button.
---
Grad Party Draping Rentals Starts at $25
---
Having drapery for your graduation or open house will make it remarkable! Draping does more than just create a backdrop, it hides areas and creates funnels for family and friends. You can affordably create a unique looks that is better then any homecoming or prom you ever went to. ShipOur.Wedding™ has over 15,000ft of fabric rentals ready to ship direct to your house.
---
Nationwide Photo Booth Rentals for Grad Parties
---
Our photos make you ridiculously good looking especially when combined with any of our prop packages. Our pricing is so reasonable that you'll have more room in your budget for more DIY graduation rentals. Share the fun online with our social media feature & get more for your dollar. ShipOur.Wedding™ is one of the leading photo booth suppliers in North America.
---
Rent Big Letters & Spell Your Graduating Year
---
Using letters for graduation party rentals makes you realize how quickly the years have past. One of the many ideas is to spell your graduating year with these letters. Have your name displayed & used as a backdrop for your photos. Setting up letters takes minutes & our cost can not be beat. Learn more about ShipOur.Wedding™ DIY rentals by clicking the button.
---
Your Grad Can Get Name Lights for $109
---
By renting a DIY name monogram for your grad party you sit in the creative seat. Use this easy to setup light fixture for schools logo, names or graduating year. This monogram light delivers amazing brightness anywhere at your party. Get best results by shining this on a plain wall. Go ahead & browse available designs, we can't wait to see what you will choose!
---
Grads Get DIY Star Projectors for $109
---
Glazing in to the night sky is a great way to get rid of stress & relax. Now you can get this same effect indoors by renting DIY star projectors. This effect is plug and play. Aiming the fixture towards a ceiling or wall can be done effortlessly. Your family and friends will feel like they are outside looking up. Get a graduation party on a budget with ShipOur.Wedding™.
---
Rent High Energy Black Lights for $99
---
Give your graduation a big look with DIY black lighting rentals. These easy to use fixtures are not expensive and setup intuitively. Neon lights give you a sweet arcade look. Just set the lights to aim anywhere & you're done. Besides grad parties these fixture are the main way to incorporate a glow theme. Reserve your experience today by contacting ShipOur.Wedding™.
---
$109 + DIY Grad = Fire Icy Themes
---
Our graduation party rentals does wonders with your lighting effects. You can choose from ice or sunlight. While going DIY doesn't change room temperature it can change the mood of your event. Make your room come to life with h2o or flames. Doing it yourself is a lot easier than it sounds. Turn your light on and voila! ShipOur.Wedding™ + graduations = DONE.
---
Get Your Dance on with DIY Party Lights
---
Having dance floor lighting is important for every celebration. You've taken the time to plan this party, now give your guest a reason to strut their best moves across your dance floor. Setup takes less than 1 minute & our cost is so affordable that you'll rent more than (1) light. Get a dazzling light show at your graduation party on a budget with ShipOur.Wedding™.
---
Inside & Outdoor Grad Parties Need DIY Lounge Seating
---
Most graduation parties won't rent lounge couches because of the high price for delivery. ShipOur.Wedding™ provides cost-effective flexible furniture that won't break the bank. This gives you more options when it comes to seating arrangements. Trade in the those average fold out chairs for something new. Get a modern look shipped right to your front door.
---
DIY Videography Your Graduation Will Remember
---
Your graduation party is a milestone event that needs to be captured on camera. Save all the memories with you family and friends by renting DIY videography from ShipOur.Wedding™. With this rental we give you the camera and we edit the footage into anything you want. This is the best way to ensure high quality slideshows & movies with do it yourself budgets!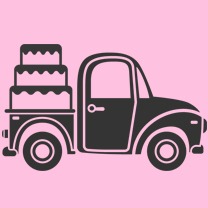 Reasons to Hire ShipOur.Wedding™?
1.)  FREE Nationwide shipping both ways on orders over $94
2.)  Reputable & affordable DIY graduation party rentals
3.)  We've been award TheKnot & WeddingWire Awards
4.)  Over 250 options to ensure your perfect grad event
5.)  EASY setup tutorial videos with QR code technology
6.)  Save more with our lighting design & complete package
How to Plan a DIY Graduation Party?
🖥 Find DIY grad party rentals you love in the categories above
🗓 Check availability, put down a 25% retainer to reserve your date
💳 30 days before your event the remaining 75% is due in full
🇺🇸 FREE nationwide standard shipping both ways on orders $94+
📆 Guarantee standard shipping rentals arrive 2-days before event
📦 Open reusable box, it has everything you need
🎉 Setup package, do it yourself, & enjoy your graduation party!
📦 Send back rentals & instructions in same box with prepaid label
Why Should I Get DIY Graduation Party Rentals?
Do you want to plan a graduation party on a budget? Just because it is a more casual event doesn't mean you have to skip out on the important decorations you want. Get uplighting, draping, linen rentals & DIY party services at very reasonable prices.
ShipOur.Wedding™ makes it easy to tie in your school's image. Our do it yourself rentals make it straightforward to plan within your budget. We would like to give you award winning service with our experienced team of event professionals. All you have to do is rent our equipment, it arrives 2 days before your grad party, you set it up and send it back afterwards. Personalize your event for a fraction of the normal cost.
We help graduates get the look they want at a price they will LOVE. Our website makes it possible to turn any average graduation party into something more. Choose from any of the rentals above to guarantee your party is the most talked about. Get started today by contacting ShipOur.Wedding™.