If you would like to light up your event then you need to select the right colored uplights. The different colors (even shades) can leave a long-lasting impression on your guests and photos.
view our most popular wedding colors for uplighting with real photo examples
Use lighting on our most popular rentable wedding décor to make it shine. We have done thousands of events and are going to share with you our expert advice on the best colors for wedding uplighting.
Average Read Time: 6 minutes 45 seconds
What You Will Learn about Wedding Uplighting Colors:
You can even learn more about our wedding lighting costs. To help you create your color palette you will learn which colors blend best as primary and secondary colors.
Watch the video starting at 3:32 for an uplighting color overview
To keep things simple we are going to say that it is best to only have (2) main colors. Anything more than that can clutter your overall design (if you don't have the right direction). It is okay to work in small accent colors in your décor.
However, with uplighting rentals, less is more. Also, brighter will be more noticeable (if you want your room bright). It's time to give away all our uplighter secrets. We cover the best ones in our complete guide below. Let's dive into the different uplighting colors!
Purple wedding lights are very popular at weddings and events. The reason we love purple uplighting is that it is bright and it will compliment many colors. Purple has blue with subtle hints of red mixed in.
This gives a more blue tone than pink. Any of these colors will blend well with purple uplighting. View any of our uplight picture examples with purple below:
Purple uplights have a drawback, they may affect the image quality on camera phones. The image tends to look bluer than what it is.
Renting purple uplighting is best if you think this color fits your style. Purple wedding uplights are a darker color and this works well for intimate occasions.
Dark colors feel calmer and also help enhance any dance floor vibe because it prevents your ballroom from feeling too bright. Feel good about this uplight color, purple is one of our most requested uplight colors!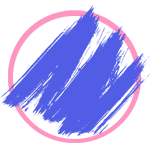 Blue is a primary color so it tends to be very dark. Blue uplighting goes well with many formal events. The main reason why is because blue tends to feel royal.
Most clients will choose blue uplights if they are working with a navy theme. The issue with navy color is that it lacks saturation. Choosing a royal blue for wedding uplights will take a dull navy blue uplight color and add life to your event.
The above photo example with blue uplighting shows you how this wedding color looks. Since blue is a primary color it lacks the amount of brightness you will find with the other colored uplighting recommended on this page. You need to consider your itinerary and make sure you have the right amount of brightness so that your dinner looks appetizing.
You may consider raising the dimmer on your ballroom lighting. Rent blue uplighting and maybe even consider staggering a second color like teal or purple. Deep blue & light blue uplighting work very well together.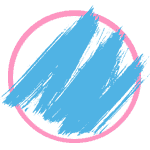 Teal uplights have both blue and green mixed. Because of this teal, wedding uplighting is twice as bright as a standard blue color.
When we mention teal uplighting it is also in the light blue, tiffany blue, and turquoise color family. This means you get more brightness so you can worry less about how the food will look.
Teal-colored uplighting has more saturation because of the two colors. This may not fit with your colored uplighting.
If you are considering something more traditional then choose a primary color or uplighting that is less bright. View our best photos of teal uplights below.
However, if your event is looking for a color to make it pop then you will love teal uplighting. For one it looks exactly like teal in the wedding photos.
Another reason couples rent teal uplighting is that you can easily mix a second uplighting color. Our personal favorite is pink with teal! Mix these two bold colors for an over-the-top look.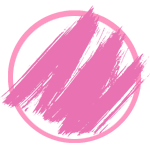 Pink uplighting is a classic choice. For the longest time pink was the top choice by clients. In recent years clients have moved to either purple (for a more sophisticated look) or to light pink (so it feels more mature).
Pink-colored lights are bright for one because it has blue and red mixed together. However, these colors create a very bright pink and it tends to look slightly different in wedding photos. Browse pictures of pink uplights below:
Pink will match most wedding themes & floral arrangements. This is the main reason why couples have moved to light pink uplighting. Pink tends to be extremely bright (almost like an off-white or ivory uplight).
The main way you create light pink uplights is by mixing in a white color when programming your uplights. Ship Our Wedding® provides easy-to-setup DIY uplights that offer different shades of pink. This way you can create the right shade with your pink wedding uplights.
How Does Green Uplighting Look?
Greenery is often used for floral themes that translate into color choices. It is not a very popular choice but when done right it looks great. Think mint green instead of dark green uplights. When you use light green uplighting it has a pastel tone that feels natural.
Natural colors are used in vintage & rustic chic wedding colors. Light green lighting will complement an off-white color. Most couples choose an off-white color before a lighter shade of green.
However, green reminds us of a garden. Consider renting green uplights & to give a breath of fresh air into your event. Just remember you have options when it comes to the shade you want.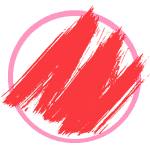 Red is a tricky color to work with. It feels loud, aggressive, and angry 🙁 We know that uplighting colors can't yell at us, but they can affect us emotionally.
To lessen the effect we always recommend using a shade for your red uplights and not the straight color. This will slightly soften the look (even if it is not enough). It will still be noticeable subconsciously and reduce the stress your guests might feel from a 'loud wedding color'.
If you still insist on red wedding lights then let's talk about some of the positives. Red is considered a royal color in many cultures. It looks lovely when combined with gold accents.
Your banquet hall can even have the overhead lights raised slightly to add some amber-gold to your already golden red color scheme. Red wedding uplights tend to be used for holidays, love-inspired events, and spooky Halloween-inspired themes. Rent red uplighting only if you know what you are doing.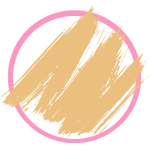 Orange feels festive & colorful. Orange uplights feel fun & make parties feel full of life. Orange can blend well with red and even yellow lights.
This color combo is great for a sunset look. Consider using rose gold with orange for a subtle complimentary wedding color. Rose gold uplighting is a mixture of gold and a soft muted pink color.
This looks good with champagne. If orange wedding lighting is bright & too loud for your decorations, then consider soft champagne ivory colors. This is more sophisticated and classy since it looks amazing in photos (color depicted in the video below).
Just like we mentioned with teal you might consider using orange to add drama. Try working in Orange uplighting with a color on the opposite spectrum for drama. Use teal, purple, and even blue with orange!
This is commonly done in wedding chuppah rentals when working with a peacock theme. You might use 2 matching colors, then work in a 3rd wild card (orange) for visual eye candy!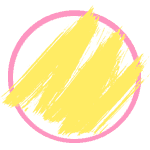 Yellow is a friendly and safe color to use. It is the color of the sun and feels refreshing! Yellow lights are bright because they mix red with green (with some amber and white).
A pleasant yellow color can be hard to achieve with basic uplights. Ship Our Wedding® provides RGBWAP lights instead of basic RGB. Because of this, you can easily create any shade of yellow uplighting that will fit with your color palette.
Yellow wedding lights blend well with red, orange, and amber
Use these (3) colors together to mimic a sunset look. You can even use Light yellow wedding uplighting with a light green for a natural look that feels soft and less manufactured.
Light up your wedding in amber yellow color tones and incorporate it onto your temporary wall kits. It will look lovely in your pictures and can match well with most floral choices.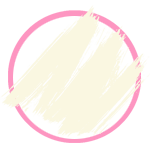 As always we saved the best for last. You have seen a lot of our uplighting before & after examples. When we say white this can also mean neutral white, ivory, champagne, candlelight, and other soft colors.
White uplights are used for ceremonies and very subtle color themes. If your photos are important to you then you will consider this color because it has the least effect on skin complexion in your images. We feel that white is by far the safest uplight color to use.
We recommend using a color that is not straight white uplighting. The main reason is that ivory wedding lights tend to have a slightly darker shade that creates a romantic glow.
If you feel it is still too bright then the next shade down will be champagne uplighting. Take it even darker with candlelight wedding uplighting (looks more white than an amber color).
Rent off white uplighting to color your walls in a color that lacks color. Programming this tone into your lighting makes it easier to control the expectation of your wedding photos.
You have bright and dark uplighting colors. There are saturated lighting colors and more plain colors. Keep in mind that every color has a purpose and it will need to fit with your overall theme and décor.
As you can tell there are many uplighting colors to use. Think of your centerpieces, linens, and more importantly how you want your guest to feel. If you remember all our tips above, you will be able to select an uplight color that is the best representation for you and your event.
share what you are doing for wedding colors in the comments below
Ship Our Wedding® provides simple DIY uplighting rentals nationwide. Free shipping is available and all orders arrive (2) days before your event.
Uplights can set up in minutes and look amazing just like the photos above. Best of all when you do it yourself you save money compared to hiring a local expensive vendor to do all the work.
Create any of the above colors because our lights feature RGBAWP color mixing. Once again congrats and if you need help with your uplighting, let us know.
Let's Plan Your DIY Wedding Under Budget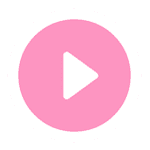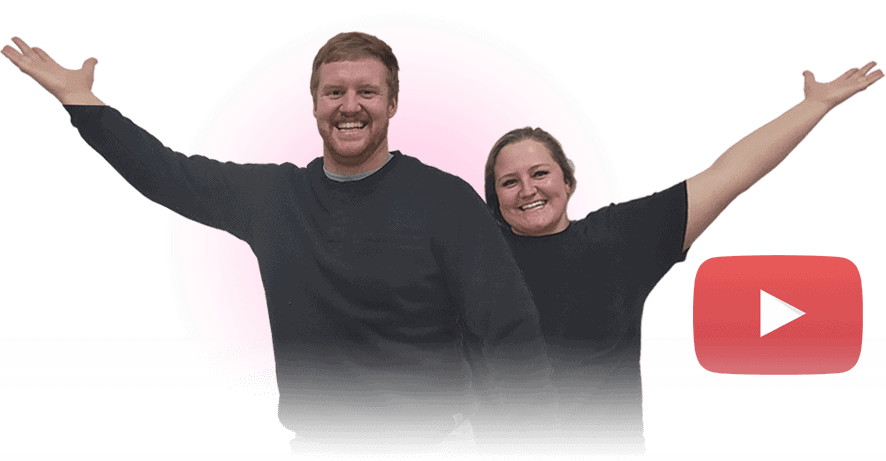 We saved $15,000 going with Ship Our Wedding
Brad & Annika Schock, Cario Nebraska