Planning a wedding under a tight budget or without going overboard with your savings account is quite a challenge. But who does not love a challenging task? There are many aspects of a wedding where you can save money while repurposing items and keeping it all stylish. So yes, it is possible! Our guide covers 3 of the most popular weddings themes along with a few things you might like to consider. So continue reading our article below and learn how to thrift shop for your DIY wedding.
Average Read Time: 4 minutes
What You Will Learn about 3 Popular Wedding Themes: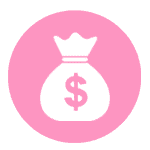 Your wedding budget will let you know how much you must spend on your big celebration. Once you set aside the wedding venue money, entertainment, food and drinks, photography, and wedding attires, you will know how much you have left for decoration.
The decoration is a big part of a wedding, and it is also where you should focus your DIY projects since you probably do not want to be your caterer or entertainer. The percentage of your total wedding budget commonly destined for decoration is around 20% to 25%, including flowers and favors. A significant amount you will save if you put it in perspective.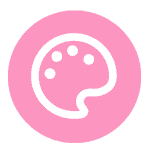 First things first, you need to know the style, theme, or aesthetic you want for your big day. Dive into the wonders of the internet and find the inspiration you are looking for. It could be a decade, a color scheme, or even a city. Once you find your source of inspiration, you can now go ahead and look for items that match your wedding style.
find your source of inspiration and look for items that match your wedding style
For DIY projects to work, you must have a clear idea of the style you are pursuing and stick to it through the whole process. This will provide coherency to your event, and it will look stylish and elegant instead of looking like you just stepped into an antique shop or a children's birthday party.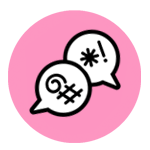 Once you start to see how much you can save by DIY, you will want to do it all and spend as little as possible. But the truth is, you only have so much time and skills. You must pick the projects you are capable of finish and leave some to the experts. Perhaps you can DIY a photo backdrop or your wedding invitations. But sewing your wedding dress or taking your wedding photos might not be so possible and realistic. So pick wisely those activities you can handle and compromise to finish them timely.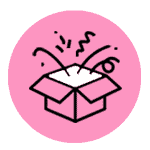 Thrift shops are full of hidden gems, just like the old saying "one person's trash is another person's treasure," and you can find true treasures hiding in plain sight. The trick is to seek pieces both valuable and useful. For example, if you find an amazing chair that matches your wedding style, but you have no purpose for it, it is not worth your money.
The best you can do is make a list of items you truly need and focus on finding them. Some of the most common and valuable pieces you can add to your wedding are the following:
Bridal accessories

Wedding shoes

Bridal jewelry

Vintage flower vases

Vintage china

Brass décor

Heirloom silver

Candle vases

Chandeliers

Picture frames
And the list goes on but remember to focus on the style you are looking for and the pieces you need. Now we have some ideas for you depending on the theme of your wedding.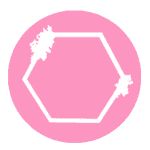 Thrift shops are a couple's best friend if vintage is your preferred style. For example, you can find decorative elements to complement your table setting, such as intricate little frames to place the table number or menus, tapper candle holders, ceramic, and glass flower vases; and china to mix and match. In addition, old books, chandeliers, suitcases, and dessert vases are great items you can add to decorate spaces like your sweets table or photo wall; plus, you get to keep them to decorate your new home.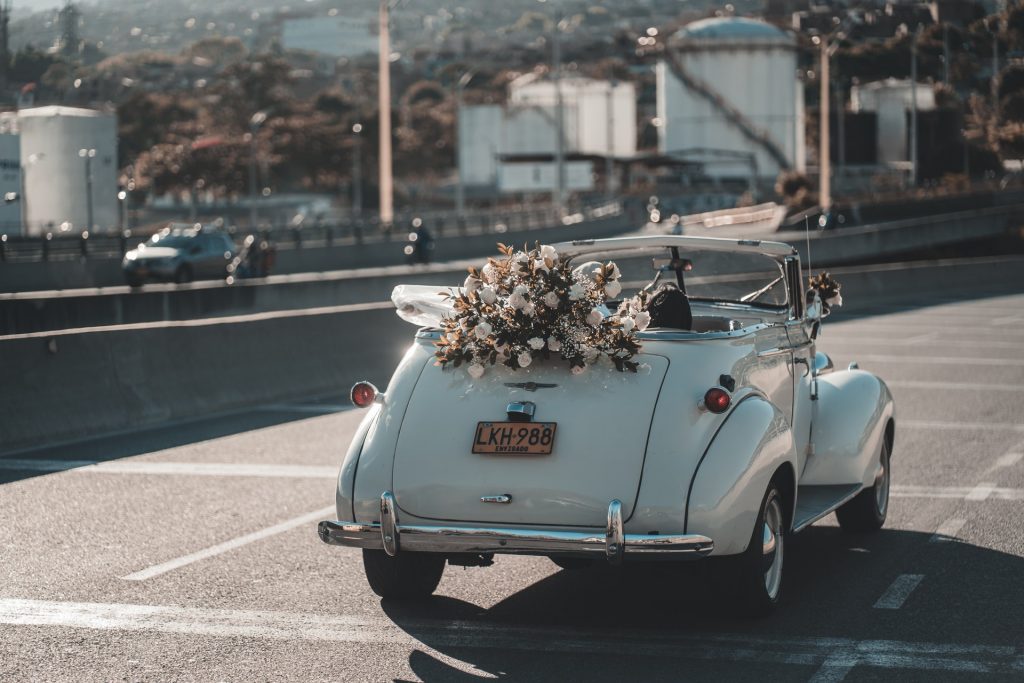 As a DIY project, you can repurpose mason jars as floral vases or candle holders by adding a piece of ribbon, burlap, or fabric to give them a new look. You can also spray paint any metallic element you might find, such as candle holders and picture frames.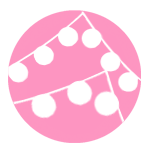 Rustic weddings have become popular over the last few years. They combine elegance and natural elements, and they fit perfectly both casual and formal weddings. You can find many pieces at your local thrift shops like wooden vases, frames, and even furniture. Mixing and matching wood chairs is a trend we have seen rising in popularity, and they can later be your home chairs.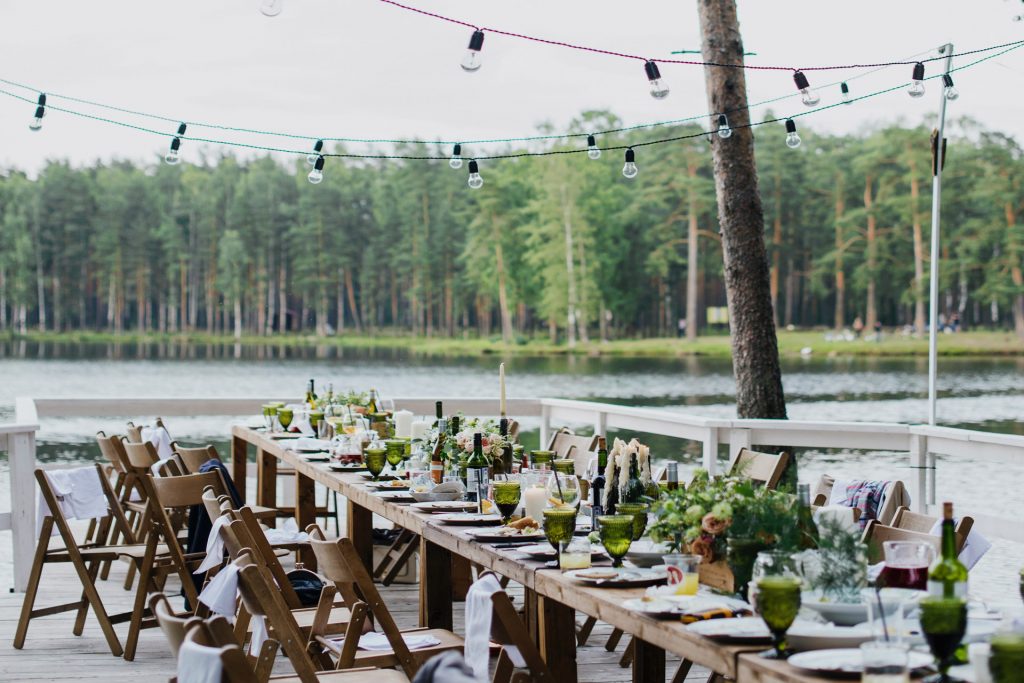 Candles and romantic lights are a huge part of rustic weddings; you can DIY your candle holders by choosing vases from your thrift shop and customizing them with paint. For lighting, you can rent string lights and place them around your wedding venue or above the tables as if they were market lights. The effect is incomparable, and you will save money by renting them and setting them yourself. Since they are outdoor lights, there is no problem if you are having a wedding in nature.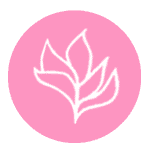 A bohemian wedding is much like a rustic wedding but with more eclectic and alternative elements. You will find many colorful details, and you can incorporate thrift items like mismatched rugs, pillows, and seating spaces. The combination of different chairs and tables is magical. You can add laced fabrics to your tables as table runners or incorporate drapes to create a comfy atmosphere. A DIY pipe and drape backdrop for wedding is an ideal alternative because you can save the high cost of hiring a draping vendor and follow a simple tutorial to create amazing spaces or cover those you do not want in plain sight.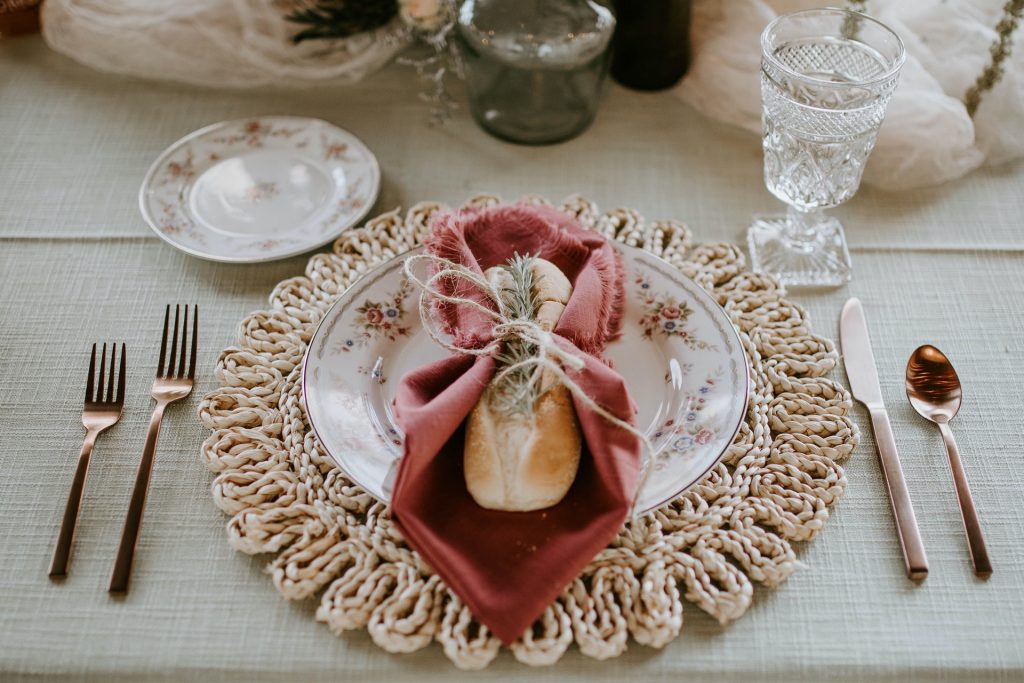 Weddings do not have to be expensive events; if you choose wisely, not only will you save money, but you will also do your part by repurposing items for your wedding and later incorporate them into your home. DIY projects and upcycling items are great alternatives for couples that seek to keep within budget and help the planet.
- XO Team Ship
Let's Plan Your DIY Wedding Under Budget