Choosing your bridesmaids and groomsman wisely is deeply important due to a couple of reasons. First, they will be your support system thru the whole process of planning. And secondly, they will be by your side during many hours of your wedding. Including individuals who are not prepared to handle the pressure could be negative to you.
How can you select your wedding party without hurting anyone's feelings?
Well, there is no simple answer, but we have some advice for you to make it easier. You want to make sure anyone you choose is a good fit with your expectations. Keep in mind the are no rules in regard to wedding parties, and if you want to have a big or small party or prefer to forgo the idea, it is totally fine. So without further ado, let's dive into the good stuff and help you figure out who will make the cut 😬
Average Read Time: 4 minutes
Learn About How to Choose Your Wedding Party: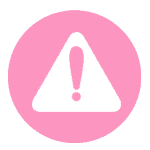 When you just got engaged, you are at a high moment, you are happy and thrilled to share the news with everyone, and you might even ask a close friend to be part of your bridesmaids. But it would help if to analyze this decision before moving forward. A bridesmaid or groomsman will stand by your side during your ceremony and will most likely appear on many of your formal photos. Still, he or she will also be part of the wedding planning process, and you need to have someone reliable and dependable.
analyze this decision before moving forward… they will most likely appear on many of your formal photos
It is not like you are hiring them to be your wedding planners, but you must feel some level of commitment, especially if you know your time is limited and you will need to delegate some wedding-related tasks. On the other hand, if you are a couple with plenty of time to plan your wedding or have the budget to hire a wedding planner to take care of it all, you should not pay attention to this point.
Contrary to that, for couples who will need a big load of help, try to choose friends and family members committed to the cause. Some with time, others with resources, or perhaps with their crafty hands. You can find many bits of help within your wedding party.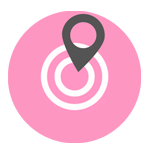 We must advise you to be practical about your expectations. Your bridal party is a support system, but they are not your wedding planners, and things could not go as planned too. Try to choose individuals who are there for you and get along with each other. The least you need is drama among them.
Try to be clear about your needs; for example, if you need help finding a draping vendor, you can ask one of your bridesmaids to check how to DIY wedding drapes. Or, if you need help finding unique wedding monogram lighting, they could take care of those tasks. But you need to be clear and communicate effectively.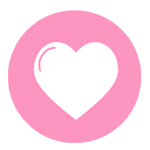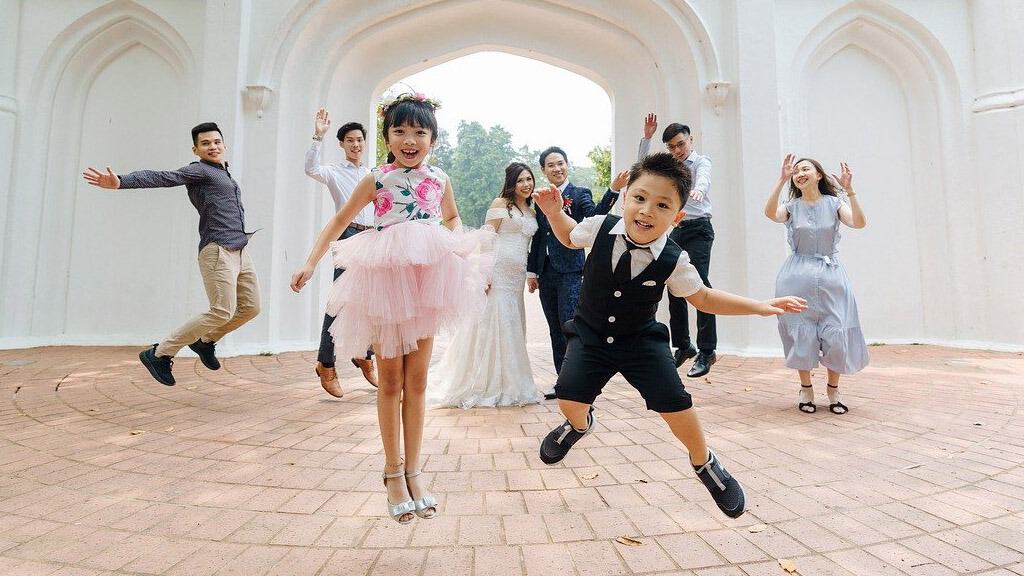 Family always comes first; if you have a close relationship with your family or your in-laws, you should make them part of your wedding party. Likewise, your sister-in-law or brother-in-law will much appreciate being on your side when the big day arrives. Once you choose your family members, include your closest friends.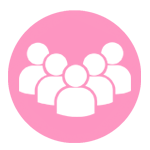 While there are no written rules regarding how many bridesmaids and groomsmen a wedding should have, we believe it should be proportioned to the size of your wedding. For example, if you are planning a 30-guest wedding and half of them are your bridal party, well, it could look awkward. However, for small weddings that do not need much help from others to plan, you can stick to your closest friends or only have a maid of honor instead of many bridesmaids.
It is also important to keep it proportioned for the bride and groom; if there are four bridesmaids, there should be four groomsmen, ideally. But again, whatever you feel right is what you should go for. It doesn't matter if you have a uneven number of people standing up on either side. For example you can paid 2 bridesmaids with 1 groomsmen for walking down the aisle or a grand entrance. The most important thing to remember with mismatched sizes is to have everyone walk down escorted instead of by themselves.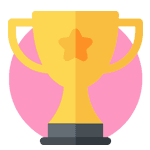 Even if you choose to do all the planning by yourself and feel like you do not need them to be completely reliable, consider your wedding party must participate in many moments during your wedding. They need to be on time to get ready, arrive timely to the ceremony, and be present during your photo shoot. If you know some of your friends are late even to work; perhaps you should consider leaving them out.
A great alternative for those individuals who are not reliable, but you still want to include them during your wedding planning process is to invite them to activities where it is not that important if they show up or not. For example, a DIY decoration project or assembling your wedding invitations. They will still feel part of your wedding planning while not being compromised to attend and be part of your ceremony formally.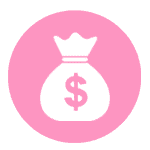 We know it is your wedding day, and you want it to be all about you and your wishes, but it would be thoughtful to consider your potential wedding party situation before asking them to be part of your big day in that way. For example, being a bridesmaid or groomsman implies buying a dress or a suit, shoes, accessories, hair, makeup, and so on. Be mindful of the financial situation of everyone and let them know you want them to be part of your bridal party. Still, they are not obligated to say yes if they do not feel comfortable with the situation.
We hope our advice is useful for you and you have a better idea of how to choose the best wedding party. Remember that planning a wedding is already challenging and stressful; surrounding yourself with positive and helpful individuals is the best you can do. And if you need any help with rentals, ask your wedding party to visit our website, and they will find all you need to decorate your wedding venue.
- XO Team Ship
Let's Plan Your DIY Wedding Under Budget