Nope
because a gazillion
is a made up word…
learn how to get a cheap chuppah rental
We have all seen chuppahs set up for ceremonies & sweetheart tables at receptions. How much does it cost to rent a wedding chuppah?
Why DIY a wedding ceremony chuppah

?
Customization

: DIY chuppahs offer more flexibility and customization options than pre-made chuppahs. You can choose the size, materials, and design to match your wedding's theme and style.

Cost-effectiveness

: Renting a DIY chuppah can be more cost-effective than buying or custom-ordering one. It can also save you the cost of hiring a professional to create one for you.

Portability

: A DIY chuppah is typically lightweight and easy to transport, making it a great option for outdoor or destination weddings.

Personalization

: With a DIY chuppah, you can add personal touches like family heirlooms or meaningful decor to make it more sentimental.

Versatility

: Many DIY chuppahs can be used for other events like engagement parties and vow renewals.

Easy to assemble

: Most DIY chuppahs are easy to assemble, and you can even do it yourself if you have the right tools and instructions.

Flexibility

: Some rental companies offer different designs and sizes of chuppahs, so you can choose the one that best fits your style and venue.

Convenience

: Renting a DIY chuppah eliminates the need to store and maintain it after the wedding.
There are many ways to personalize your pipe & drape canopy (we'll cover some exciting tips in a little bit). You might have heard this ceremony drapery rental called a couple of different names.
💬 Chuppah pronunciation is tricky if you don't know the jargon. We've even called this draped canopy the wrong name back when we first heard about it.
Average Read Time: 6 minutes 45 seconds
All about Pipe & Drape for Wedding Chuppahs
So, what is a chuppa? This is a canopy that is used to cover a formal part of a wedding or ceremony. It's time to answer the long-asked question… what is the correct pronunciation for chuppah?
You might have called it a wedding Hoopa, wedding Huppa, Huppah, or wedding Chuppa. It is referred to as any of these names. Chances are most wedding coordinators have called it more than one of those names.
The phonetic spelling is hup ah. The first syllable is pronounced 'up' but with an 'H' sound in front of it. Then for the second syllable, it is pronounced 'uh' kinda like 'uh oh', but only in the first part.
So all you do is combine the (2) syllables and you have the right pronunciation of the word! The most commonly used spelling is chuppah. You may see other spellings. It doesn't mean they are wrong, this has several references available online.
So what language is the word 'chuppah' from?
This word comes from Hebrew. A drapery canopy like this is also used in other cultures. In the Indian culture, they refer to this drapery set up as an Indian wedding Mandap (we rent those too).
In the Western (American) culture we call this a draped canopy. It's used for the same purpose & is set up on a stage (usually as a reception backdrop for formalities).
ℹ️ A drapery chuppah is a structure with (4) suspended arches covered in fabric
Now that we got the meaning out of the way, let's talk about how a hoopa canopy can create a similar look. A chuppah can have a draped covering.
Rooms with low ceilings need little to no ceiling draping
Your wedding canopy rental doesn't have to have the upper area covered. The main reason why is because it reduces light (making your photos darker).  This is not preferred.
Also, a covered top might make your wedding canopy seem too closed in. We prefer the spacious look with more natural light. This will look better in your photos especially if you have a lower ceiling.
DIY Chuppahs keep you under budget & set up in less than 30 minutes
Wedding canopies and chuppah rentals look amazing when set up inside a banquet room. For outdoor weddings and ceremonies, it can be tricky to set up a draped archway.
Knocking over is the last thing we want to happen at your upcoming event. We only suggest setting up your chuppah rental outside if you are an experienced wedding decorator that knows the limits of drapery. If you're planning a small indoor micro wedding then you will have no problems at all.
🌬️ Wind is a long-time enemy of drapery. Any gusts of wind will catch drapery like a sail & can blow it over.
Want to Save Money?
Talk to a party pro now!
You have options for your ceremony stage draping. There are (2) pipe and drape chuppah styles you can choose from.
These have pros and cons based on budget, space, availability, and cost. Let's cover the main points you need to know before selecting the right shape for your ceremony canopy.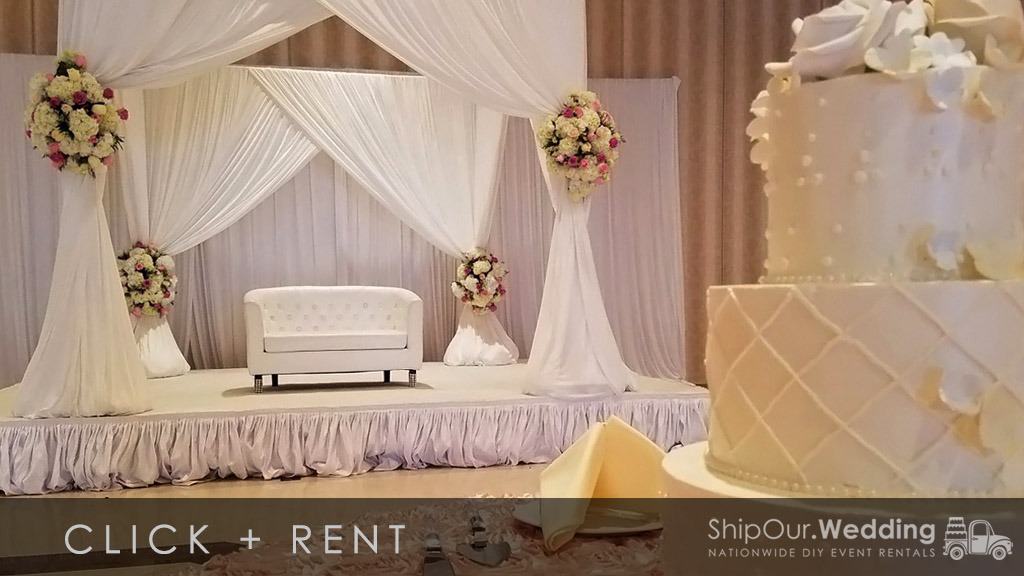 The square canopy is going to be the most readily available (pictured above). Because of this, it will have the best price. The hardware is more reasonably priced by vendors so you get a better deal.
The square canopy tends to take up less space (it will fit directly against a wall). If you are considering the footprint this takes up and the package pricing this will be your best option.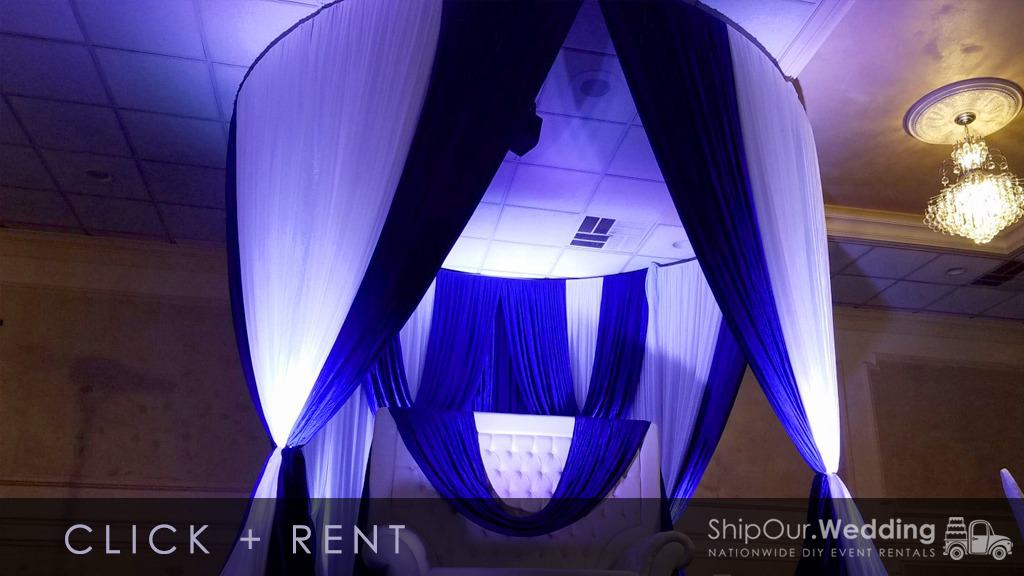 The round canopy pipe and drape is a less common form of ceremony draping (pictured above). This requires very long awkward pieces of equipment that most vendors don't have in inventory. The round chuppah comes at a price premium because of this.
It looks more striking than a square chuppah but takes up more spacing. If you have limited room left with your wedding seating chart, then this might not make sense. Typically round chuppahs are double the price of square chuppahs.
There are many ways to personalize your chuppah. We have seen clients take hanging glass globes along with candles to suspend from the frame with fishing wire. Use signage, hashtag cutouts, and picture frames. These little décor elements enhance the background of your photos.
One of the simplest ways to bring in your theme is with different colored draping. Use complementary colors or something that stands out. This is so important that we have dedicated an entire video to the different draping colors and how they work together above.
Some chuppah drapery colors will work better than others. This can also work in your uplighting colors with different colored drapery. Do you want to know about uplighting on a canopy? Keep reading, we cover this topic in the next section!
only use silk flowers to avoid wet streaks that can discolor chuppah draping
Another popular yet easy way to dress up your wedding canopy draping is with floral accents. Bundle them on the fabric that is bunched to the upright pole. Take a long wreath or garland and have it cascade down from the top and sides.
The last decorating tip we have is to light up your chuppah. This can be done in one of two ways. The most obvious way is with wireless uplighting on the (4) legs of your ceremony arch rental.
Place the uplighting on the bottom and have them shine up to change the color of your draping. Read our article on the best uplighting colors to choose from.
Besides wireless uplighting, you can also use a hanging chandelier. This can either be suspended from the front crossbar or directly in the center.
It will be easier to mount the chandelier to the front crossbar. We have provided a video below as a great DIY resource on how to hang a chandelier from a backdrop.
If you are wanting to hang this in the center, you will need to use aircraft cabling and turnbuckles. If this is beyond your skillset, then mention the project to someone handier and they will know exactly how to do this.
It is very easy just to wrap the cable between 2 opposite crossbars, the turnbuckle holds this in place. You will also have to run power across this same cable.
We have even seen eventeers take very thin white Christmas string lights to hang from the crossbars before hanging the fabric. This gives a soft amber glow to the drapery and makes it light up for your photos.
If doing this, we recommend using frosted string lights to improve the look. These are available for an affordable rental price.
set up a chuppah yourself & bypass pricey fees
What makes a pipe and drape chuppah cost expensive? It is the labor costs involved in booking a decorating company to set it up.
When you hire a vendor they have to cover their cost which includes overhead, office space, utilities, gas, insurance, employees, yadda yadda. This is what can put a chuppah for rent out of budget from local vendors.
1. kit arrive at least (2) days before the event date
2. Scan the QR code for fast setup tutorial videos
3. Have 2 people help, it takes 30 minutes to set up
These range from $600 – $1600. A floral company contacted us because their local vendor quoted them too much for a last-minute rental.
They needed a wedding canopy land their local drape supplier was charging them over $1200. Since our rentals are do-it-yourself, you can rent a cheap chuppah for a fraction of the cost.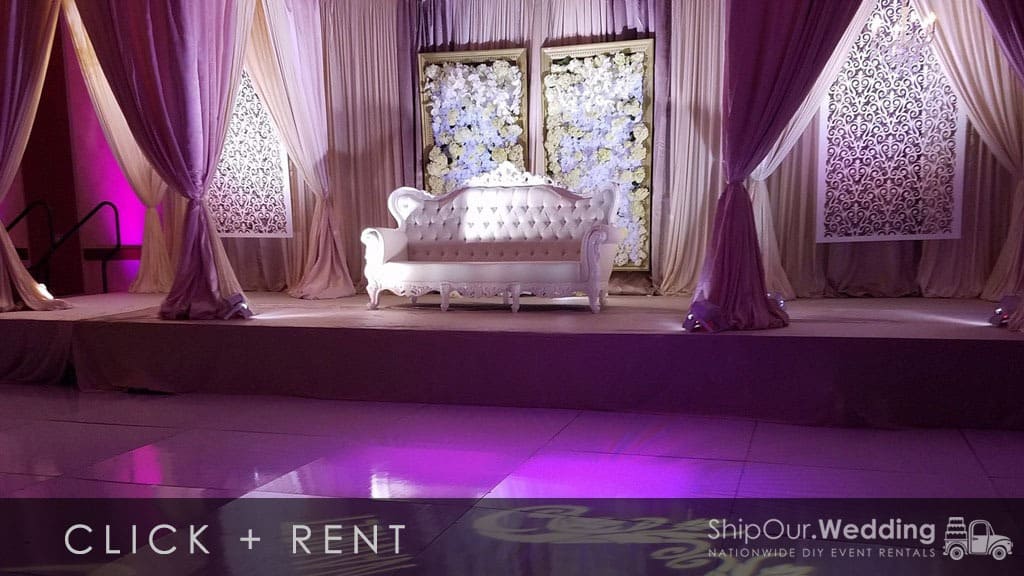 Our DIY wedding chuppah rental cost less than $400
Do-it-yourself draping is exactly what budget brides need. Just think about the other places you can put the money you are saving.
This is one of the most positive benefits of going DIY. We love empowering couples so they can plan the celebration they deserve at prices they can afford.
So we have covered how to rent a Huppah… or is it Hoopa 😉 The correct chuppah pronunciation. You know that there is a slight difference between a wedding canopy and a chuppah.
have questions about chuppahs, ask our team in the comments below
We are experienced with party draping & would love to find out how to help with your upcoming event. Feel free to browse our wedding blog for more DIY inspirations.
Founders Robert + Nicole Reno
With a combined (4) decades in the industry; we've trained hundreds, booked thousands, & partied with millions. Our first-hand experience allows us to empower others to succeed & be great… (read full bio)
XO Team Ship
Founders Robert + Nicole Reno
With a combined (4) decades in the industry; we've trained hundreds, booked thousands, & partied with millions. Our first-hand experience allows us to empower others to succeed & be great… (read full bio)
XO Team Ship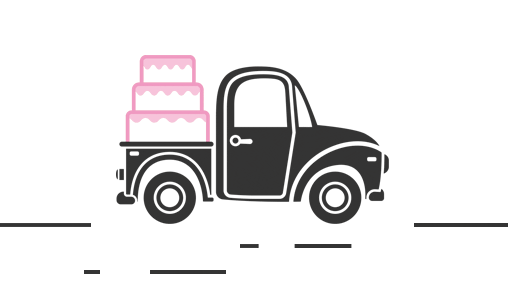 The content of this website is intended for informational purposes only & does not constitute legal, financial, or credit advice.