DIY House Party Rentals
No Experience Required, Simply Love It Click It Ship It Done®
SHIPS FREE NATIONWIDE
When renting over $94, gets FREE shipping & renal returns! Expect your orders to arrive 2 days before your event. Order DIY rentals for your party it's a good idea.
EASY DIY SETUPS
Saving time is the main purpose behind our simple setups. ShipOur.Wedding™ has the perfect party rentals. If you can follow instructions, you can set it up. It's easy & fun!
SAVE SERIOUS MONEY
Enjoy not breaking the piggy bank with party rental savings. Our DIY packages can accommodate almost any package. Get instant results your wallet will notice.
Plan a Small House Party on a Budget
ShipOur.Wedding™ online e-commerce event rental website helps you achieve a positive look that guests won't forget. At any party, you will need help with different aspects of your celebration. Let our team supply your simple or over-the-top event with a modern look. All rentals ship right to your doorstep and are easy to setup. Besides saving on prices you may choose to bundle your rentals in our packages. Be in awe of the vast array of DIY options available by visiting our mighty party rental bundler.
DIY Small House Party Rentals Give More Bang for Your Buck

Our experience with parties begins back in '04. We believe in you just as you have believed in us. Our company has grown because of the amazing clients like you that trust us with their DIY rentals. We supply you with the most economically affordable DIY rentals available in the industry. With our training videos, there won't be any tasks too big for you to tackle. Read More...
---
It's Only $19 to Rent Uplighting Party Rentals
---
ShipOur.Wedding™ has a simplified setup section that details how to use our uplighting. Selecting your color is as easy as pushing a button! No matter what DIY party rentals you need we'll make you look good. Choose DIY uplighting, wireless uplights & outdoor uplights. Get your money's worth today by inquiring about our DIY bundles.
---
House Party Draping Rentals for All Occasions
---
DIY draping for your house party is cost-effective. Do things like block-off walls, create rooms, pick multi-colored drapery. Designs vary from single valances & double valances to renting round chuppahs! We recommend a white fabric with colored uplighting to make your DIY party rentals POP! We use flame retardant fabric that is 110% safe for you & your guests!
---
Rent Photo Booths for House Parties
---
Our photo booths are simple to use & small in size! Create an environment filled with fun memories & social media sharing. Expect these easy to setup units to arrive at your front door days before your event. Best of all, you'll save money because most photo booth companies charge 2x our price. This machine does all the work so relax & let technology run your event.
---
Spell Party Animal in Larger Than Life Letters
---
ShipOur.Wedding™ letter selections give you the possibility to do anything with your party rentals. Use characters to spell words & even form complete sentences. Letters require no instructions for setup & qualify for FREE shipping when bundled with larger packages. Create exciting backdrops at your event. What are you waiting for, get in the zone with DIY rentals!
---
House Parties Get $109 Name Light Rentals
---
Using name monograms for your party will project a personalized image. Our light fixtures go out on DIY rentals for all event types. Because our cost is lower than traditional lighting companies you will enjoy some serious DIY savings. You can use this name light on any surface but we recommend flat walls. Show off your design by adding this affordable rental to your cart.
---
Oh My, Starry Light Surprise
---
Sundown to sunrise you're going to dance all night to this lighting effect. Enough with 90s pop culture reference, make it current with our constellation lighting. This DIY rental provides coverage to rooms that need an outdoor look on a budget. Venues with tall ceilings get wider coverage. ShipOur.Wedding™ makes renting DIY rentals for small house parties easy.
---
Neon Lights Make Your Party Rentals Glow
---
When choosing neon light rentals, you can throw the best house party you've ever thrown! Why choose an average company when you can come to the DIY blacklight professionals & make the most from your budget. Choose from over 200 party rentals & throw an epic neon light party. Bundle in awesome and give your event a 21st-century glow!
---
$109 Water/Fire Party Rental for Dual Themes
---
Give your party an underwater theme or fiery look with our h20 smoke lights. ShipOur.Wedding™ water fire lighting effects are both user-friendly & completely safe. Our DIY rentals project images that make your lights look completely realistic. These fixtures are the easiest to setup & use in the country. All you have to do is love it, click it, ship it, done®!
---
Get Party Rentals Like $99 Dance Floor Lights
---
Now that you're educated on DIY party rentals, it's time to let you in on a secret… Your dance floor lighting is crucial to highlight! Just recall how much fun you had at the last house party you attended? Create the right mood for your party & guests will enjoy themselves. Make your party memorable by renting reasonably priced party lights from ShipOur.Wedding™.
---
Low Priced, Low Weight Lounge Furniture Rentals for Houses
---
Why rent a couches & chairs from local high-priced companies when you can do it yourself! ShipOur.Wedding™ creates flexible seating for tables & even around dance floors at houses. We want to give you the most value for your money when you rent a foldable sectional. It's strong enough to support 400+ pounds & fun enough to entertain your 4-year-old nephew.
---
Rent DIY Video Kits at the Right Price
---
When recording your event, we recommend using our state-of-the-art DIY cameras. These party rentals are the perfect solution to overpriced videography companies that don't fit into your modest budget. Have more control over your finished product by doing it yourself. Either you or someone you allow can record the footage, then we edit it into your highlight video.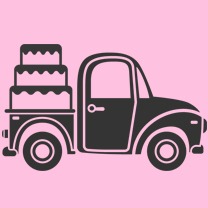 Reasons to Hire ShipOur.Wedding™?
1.)  FREE Nationwide shipping both ways on orders over $94
2.)  Reputable & affordable small DIY house party rentals
3.)  We've been awarded TheKnot & WeddingWire Awards
4.)  Over 250 options to ensure your perfect celebration
5.)  EASY setup tutorial videos with QR code technology
6.)  Save more with lighting design & the complete package
How to Plan DIY Party Rentals?
🖥 Find DIY party rentals you love in the categories above
🗓 Check availability, put down a 25% retainer to reserve your date
💳 30 days before your event the remaining 75% is due in full
🇺🇸 FREE nationwide standard shipping both ways on orders $94+
📆 Ground shipping rentals arrive 2-days before the event
📦 Open reusable box, it has everything you need
🎉 Setup package, do it yourself, & enjoy your event rentals!
📦 Send back rentals in the same box with a prepaid label
Why Should I Get DIY Party Rentals?
When choosing a rental service remember the benefits. Going DIY is the optimal way to save money with bundles. From the experience of thousands of events, our team understands the dynamics of what makes your experience successful. As a result, our rentals ship pre-packaged & arrive at your front door at least 2 days before your event.
You should have faith that the online company you reserve will do your DIY event justice. ShipOur.Wedding™ is not just another cheap online rental store. Our company has a physical location that is responsible for the success of many local events within the Metro-Detroit area. Our reputation extends to every aspect of our business. Trust us when we say you can achieve the same look you see in our photo examples.
Have total confidence with online ordering and phone support. FREE shipping is available for orders over $94. Now it is possible to stay within your budget by doing an EZ-DIY setup. Avoid expensive alternatives and get started by visiting our uplighting, event draping, linen rentals & DIY party rentals.