DIY Trade Show Expo Rentals
No Experience Required, Simply Love It Click It Ship It Done®
SHIPS FREE NATIONWIDE
When renting over $94 with your trade show expo rentals, you get shipping at no cost. Orders arrive 2 business days before your date. This is how trade show rentals should be.
EASY DIY SETUPS
Your rentals should comes as an easy to setup alternative. ShipOur.Wedding™ provides simple tutorials on how to assemble everything. Consider this DIY perfection!
SAVE SERIOUS MONEY
ShipOur.Wedding™ pricing is low so you can worry about other things like your booth layout. To see how much we will save you visit our fabulous bundler below.
Plan Your Trade Show on a Budget
DIY Trade show expo rentals are the perfect place to enhance your conference. ShipOur.Wedding™ online website supplies quality rentals that help you get more out of your budget. By doing the setup yourself you are reducing labor cost prices and getting the exact look you want. To help simplify the DIY process our site features an easy to use tool that gives you the fastest breakdown for pricing. See more packages visiting our trade show bundler.
Look Amazing with 200+ Trade Show Expo Rentals

When expos hire ShipOur.Wedding™ they relax knowing they are getting results for a great price. Our nationwide event e-commerce company is dedicated to the success of your production. From large public events to smaller shows, we have an extensive list of rentals you can bundle with any package. Some of our main supply categories include uplighting rentals, rent linens, draping backdrops & DIY event services. Find the rentals you LOVE, add it to your cart and reserve your package. For added convenience, we can even ship DIY event solutions direct to your on-site location. Read More...
---
Trade Shows Rent Uplights for Only $19 Per Fixture
---
Your expo might have sponsors that need visible recognition. By renting DIY uplighting you get a fast & cheap way to light up any featured products. Your trade show lighting can even be personalized to match their company colors. When you use ShipOur.Wedding™ for uplights, wireless uplighting & outdoor uplights good things happen.
---
Trade Show Draping Rentals Begin at $25
---
Every tradeshow needs booth space & the best way to create them is with drapery rentals. By renting from ShipOur.Wedding™ you get a DIY alternative that gives your event a top notch look. Your exhibitors will compliment you on how the draping makes the show more inviting & productive. By using 10′ x 10′ draped areas vendors will know the dimensions of their space.
---
Trade Shows ❤ ShipOur.Wedding™ Photo Booths
---
Photo booths give events more exposure. Just imagine a booth with a fun backdrop to help guest strike their pose. After they share their picture to social media, their family & friends will see YOUR message on the strip. Technology has the power to share your brand with tens of thousands of people locally! Expect fantastic results at industry low prices.
---
Expos Can Spell Anything in Big Letters
---
Your company name should stand out. If your event is going to put focus on anything, then letters will do the trick. These 30″ tall letters give a larger than life impression by setting up in seconds! Trade shows have fast moving traffic so you need to catch their attention quickly. By using these DIY letters you'll draw people to your booth. Get the nation's best prices today.
---
This Light Doesn't Cost Money, It Makes Money
---
DIY name lights don't cost much when bundled. If you have sponsors paying for exposure then this can be an option. Name monograms display logos, websites & taglines for everyone to see. When displayed onto walls this is the cheapest form of expo marketing. You need to maximize every inch of your tradeshow. Do it yourself with our trade show expo rentals.
---
Constellations for Trade Shows Starts @ $109
---
Constellations are a fun way to recreate the night sky at your trade show. If your expo space is not extremely bright then your constellations will have a greater impact on the show. This fixture projects mainly blue with green colored stars. This recreates a dazzling interstellar look that is hard to duplicate. Find out more about how you can get this look on a limited budget.
---
Trade Shows + DIY Neon Lighting = $99
---
Expos rent this fixture for a signature look. If your exhibit is dimly lit with neon colors, bright products & energetic vibes; then this is the option for you. We provide some of the most cost effective black lighting rentals in the biz! ShipOur.Wedding™ pricing is better than competitors & setup takes no time at all. Create a display that grabs people's attention!
---
Lighting that Changes Temperature for $109
---
This light can't physically change the temperature in your room. But, visually it creates the same effect. Lighting brightens your expo by creating an atmosphere. The color temperature can be adjusted from a cool blue to a warm red. The light casts realistic smoke/water ripples where you aim it. Change colors with the back switch. Get this DIY rental for less than $100.
---
Expos Get Attention from Colorful Light Shows
---
DIY party lighting is an economical way to add color to your expo. This fixture generates scrolling patterns in a multitude of colors to capture the gaze of your audience. Use this to draw guests towards your booth. This also doubles as dance floor lighting for events that feature live DJs. Use fixtures as dual purpose & get more from DIY trade show expo rentals.
---
VIP Lounge Seating for Trade Shows
---
Tradeshows involve a lot of walking. What better way than to give your guests a place to sit. This is a great idea for the expo promoter as well as individual exhibitors. You can create a lounge or cocktail area by a beverage station or make your booth more inviting. These flexible lounge couches are low priced & fold out fast. Get lightweight solutions your feet will thank!
---
Go DIY by Recording Your Highlight Video
---
Document your trade show expos with a DIY videography package. Watch the highlights from footage you captured yourself. Doing it yourself saves a ton of money. Simply send back the equipment 48 hours after your event, we edit the clips & you have a video to share. Take the money you saved & put it towards another bundled service. Together let's create video magic.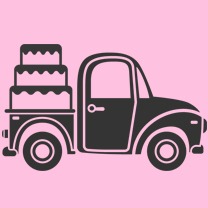 Reasons to Hire ShipOur.Wedding™?
1.)  FREE Nationwide shipping both ways on orders over $94
2.)  Reputable & affordable DIY trade show solutions
3.)  We've been award TheKnot & WeddingWire Awards
4.)  Over 250 options to ensure your flawless show
5.)  EASY setup tutorial videos with QR code technology
6.)  Save more with our lighting design & complete package
How to Plan a DIY Trade Show Event?
🖥 Find DIY trade show rentals you love in the categories above
🗓 Check availability, put down a 25% retainer to reserve your date
💳 30 days before your event the remaining 75% is due in full
🇺🇸 FREE nationwide standard shipping both ways on orders $94+
📆 Guarantee standard shipping rentals arrive 2-days before event
📦 Open reusable box, it has everything you need
🎉 Setup package, do it yourself, & enjoy your expo!
📦 Send back rentals & instructions in same box with prepaid label
Why Should I Get DIY Trade Show Rentals?
Our goal is to help with your tradeshow and make sure everything goes smoothly with your online order. It doesn't just stop there, our staff can also give you tech support to ensure a user-friendly setup. ShipOur.Wedding™ has worked with all budgets from small conventions to very large expos.
Don't take our word for it, read online reviews to see what recent clients think. We believe our reputation is only as strong as our last event. The company you hire should take pride in giving you an epic service. Your trade show conventions can trust ShipOur.Wedding™ with uplighting, draping, linen rentals & DIY party services.
We provide many affordable DIY rentals. You should never have to sacrifice quality to get the best rentals for your budget. The above product choices are great for improving your attendee's experience, vendor relations, and overall event design. Choose ShipOur.Wedding™ today & make the best decision in your tradeshow planning process.