Yes…
This is
the ultimate guide!
Of course! Fall-time reminds us how life is ever-changing. This season comes alive with the beauty of deep red and yellow tones. In nature, the falling leaves create an opportunity for so many places to add personalized touches to your wedding.
fall is a beautiful season & we cover everything to love about it
Don't get me wrong, weddings are amazing events throughout the year. However, there is a magical and warm feeling about planning a fall wedding reception. When couples incorporate seasonal flavors & beautiful décor like hanging Edison lights it gets us excited!
If you are a fan of fall and currently planning your upcoming wedding, we have plenty of ideas. Learn how to make your wedding a memorable celebration.
Keep reading & find inspiration with a whole set of ideas for how to plan a fall wedding. This way everyone include you, your fiance and all your guests will leave with a lasting impression of the season.
Average Read Time: 4 minutes 30 seconds
Why We Love Planning Fall Weddings: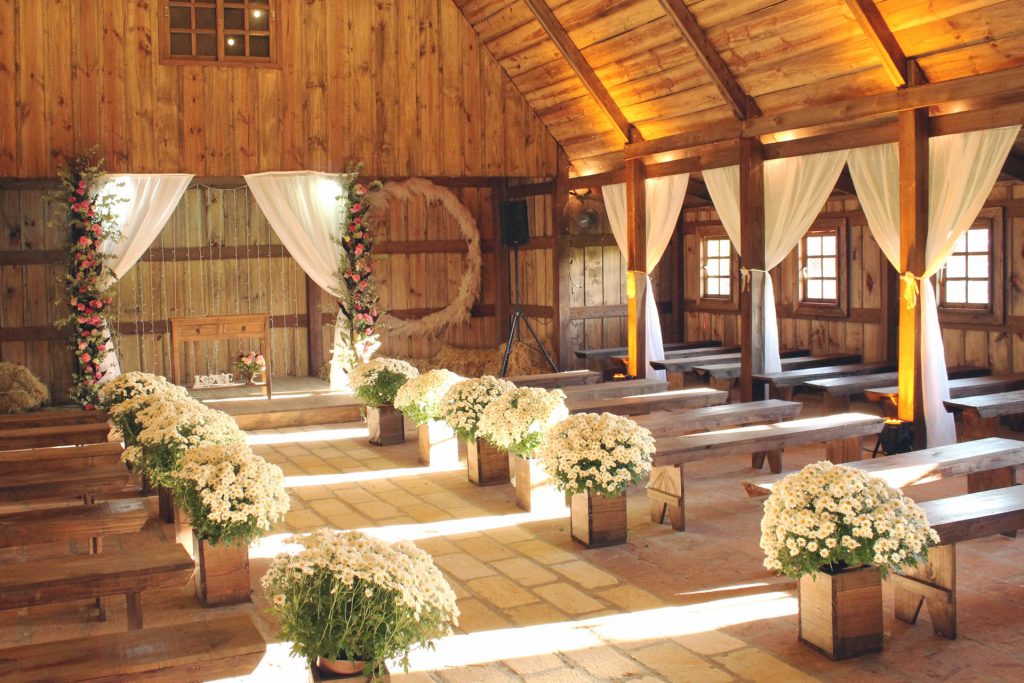 Fall is particularly beautiful in places with natural landscapes and mild weather. When you think of fall weddings you immediately think of bonfire weather (aka sweater weather). Because of this a lot of fall weddings are planned outside.
Locations to Consider
Rustic Barn Wedding

Sail Cloth Tent Wedding

Vineyard Wedding

Historic Breweries

Structured Pavilions

Sprawling Ranches

Weekend Getaway Resorts

Apple Orchards

Large Estates

Natural Forests

Botanical Gardens
will your outdoor event be affected by local ordinances (noise decibel, music curfew)
In general, fall is a great season because you don't have to worry much about rain or extreme heat. Still, having a rain plan never hurt anybody.
Things to Consider
Does your venue have soggy ground?

Will the chairs you rent sink into the ground?

How will you keep guests warm?

Where will your guests' park?

How will guests get transported?

If guests are walking will the path be lit?

If you are outdoors do you need tent draping?

Do you have a ceremony backup location?
Just the timing of the year is another thing we LOVE about fall weddings. You have families gathering to be thankful.
This creates a warm & heartfelt environment around the season. Harvesting festivals & pumpkin patches are some clear examples of the festivities surrounding fall wedding planning.
when you begin your search for the perfect fall venue, keep in mind the current season
Chances are you start looking during spring when trees are blooming or even winter when no leaves are left. Imagine your wedding location in the fall, even better request photos to picture how it will look.
Perhaps an oak tree can be a background for your ceremony. You can enhance the naturally beautiful spot with outdoor uplighting in a soft & warm color.
Benefits to hosting a wedding in the fall months
Weather

: The fall months typically have milder temperatures and less humidity than the summer months, which can make for more comfortable outdoor events. The fall also offers a variety of beautiful natural backgrounds, such as the changing leaves, which can be used as a backdrop for outdoor wedding photos.

Venue Availability

: The fall is a less popular wedding season than the summer, which means that venues may be more available and may offer discounts or special deals.

Decorations

: The fall months offer a wide variety of natural decorations, such as pumpkins, gourds, and autumn leaves, which can be used to create a festive and cozy atmosphere.

Food and Drink

: Fall is a great time for seasonal food and drink, such as apples, pumpkins, and warm cider. These seasonal ingredients can be used to create delicious and unique menu options for your wedding.

Budget-Friendly

: Fall is considered an off-peak wedding season, which means that vendors such as florists, photographers, and caterers may charge less than they would during peak seasons.

Cozy atmosphere

: Fall months brings natural warm light, which can give a cozy and intimate atmosphere to your wedding.
In summary, the fall months offer milder weather, increased venue availability, beautiful natural decorations, delicious seasonal food and drink options, budget-friendly vendor prices, and a cozy and intimate atmosphere.
Your wedding is a moment you can forever treasure through wedding photos. Future generations will experience the magic of your celebration just by looking at pictures. Do you know that wedding photographers love to shoot receptions in autumn?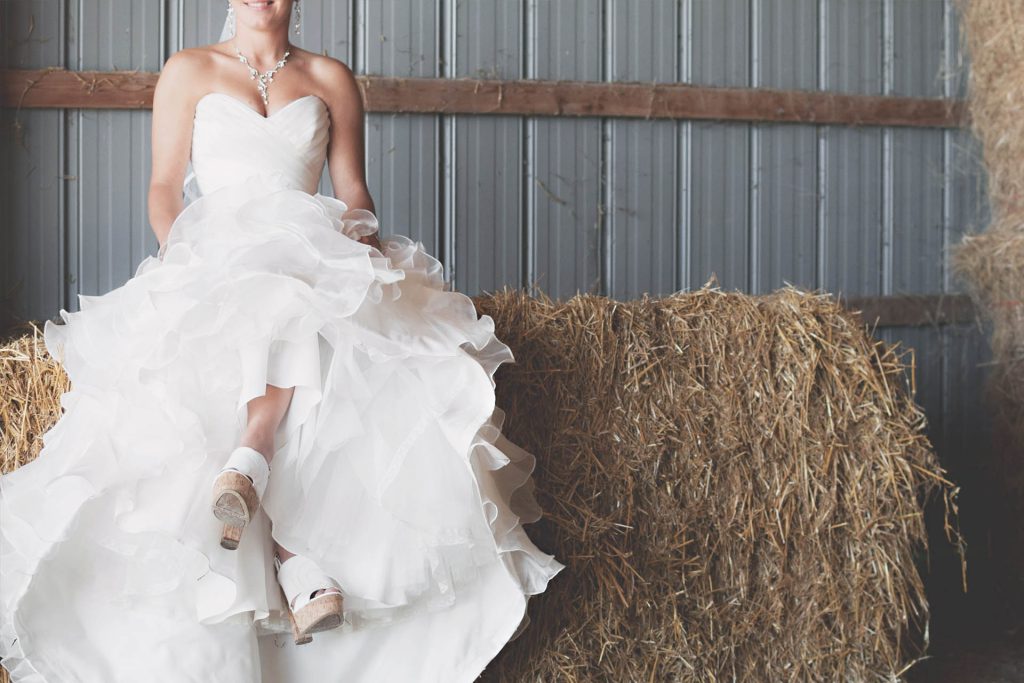 Even if your venue is indoors, ask your photographer to help you find the perfect outdoor location for wedding photos. This could be a pond, a river, or even the top of a mountain.
You might even consider setting up ceiling drapes inside your venue. If you are celebrating a wedding in the city then go to parks & botanical gardens to capture the magnificent colors of fall.
photographers love shooting outdoor fall weddings with amazing nature views
Wedding photography does not stop with your photographer. Share your memories in another format with a photo booth. Your guests will thank you later for the moments of fun they can share while taking pictures.
Your guests get to keep the photos as a gift. We recommend sprinkling in your wedding color with a personalized design.
Want to Save Money?
Talk to a party pro now!
Fall is the season filled with pumpkin, spices, apple, maple & brown sugar. You see this everywhere you go at farmers' markets & restaurants.
This is one of the things we treasure most about fall weddings! Have a delicious menu personalized & made with seasonal local ingredients.
Fall themed wedding cocktails
Apple Bourbon Fizz

Apple Cider Mimosa

Pumpkin Pie Mocktail

Pecan Pie Martini
Even work in spiced lattes for those who don't drink alcohol. For dinner time, favorites like pumpkin tarts, potato skins, cranberry & nuts salad work well. Serve a chicken or turkey as the main dish.
you can pretty much smell fall season through wedding photos
Fall Wedding Desserts
Cider & Donuts

Caramel Apples

Classic Pumpkin Pie

Cinnamon Apple Pie

Bread Pudding

Pumpkin Cheesecakes

Carrot Cake

Apple Tarts
Don't forget to offer warm sides like cider, hot chocolate, fruit punch, or a spiced latte. Maybe even have a small fire to roast marshmallows for a do-it-yourself s'more station.
Fall brings to our mind a colorful palette of warmth. This includes blush, deep orange, burgundy, mustard, & many other tones. There are so many options for your color scheme that you can adjust depending on the formality of your fall wedding theme.
plan a romantic evening with blush or peach, add rust or burgundy with a hint of gold
Include bold colors like burnt orange & mustard yellow, with classic ivory or blush. Add wooden chairs, soft drapery with a backdrop rental & glass vases with a natural floral garland.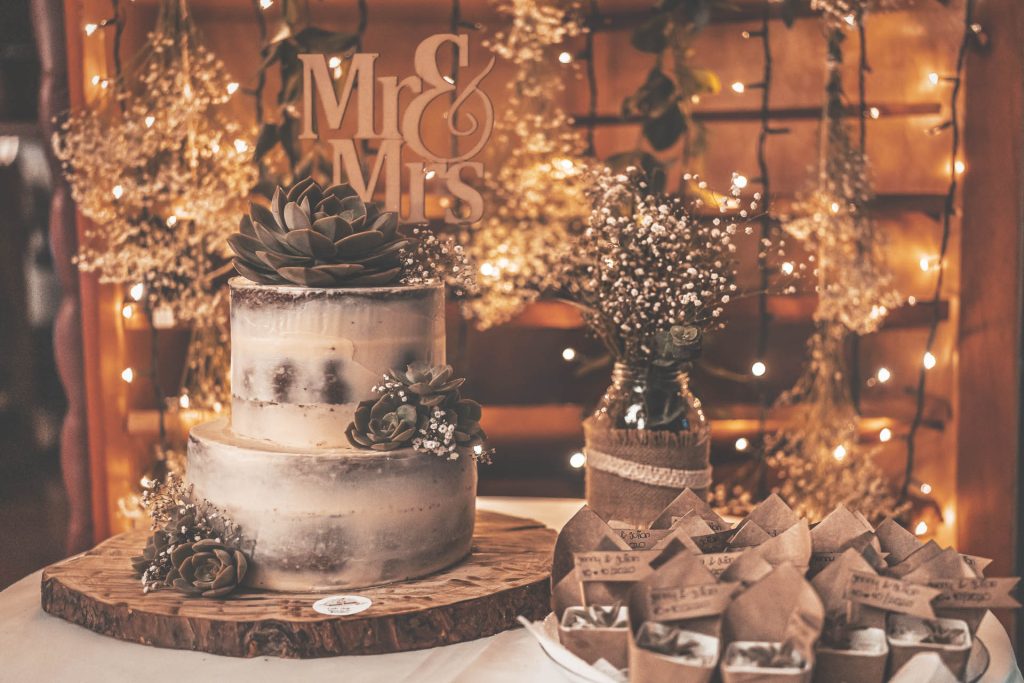 Incorporate seasonal beauties like elegant white pumpkins or classic orange on tables. Stationery can have falling leaves or simply the colors of the season.
Gift favors like pumpkin spice scented candles, pumpkin flavor macaroons individually boxed, or spiced tea bags. This is an amazing way to thank your guests for being by your side.
tell us in the comments below what you love about fall weddings
Fall wedding planning is one of our favorites. Remember to include fall colors in your wedding attire or perhaps your bridesmaids' dresses. You can even ask your guests to wear seasonal colors so your wedding photos look perfectly balanced.
We are so thrilled to know you are planning your upcoming wedding. We hope our fall ideas help you to envision the autumn wedding of your dreams. Fall weddings are magical. We are certain your guests will enjoy them as much as you both will.
Founders Robert + Nicole Reno
With a combined (4) decades in the industry; we've trained hundreds, booked thousands, & partied with millions. Our first-hand experience allows us to empower others to succeed & be great… (read full bio)
Founders Robert + Nicole Reno
With a combined (4) decades in the industry; we've trained hundreds, booked thousands, & partied with millions. Our first-hand experience allows us to empower others to succeed & be great… (read full bio)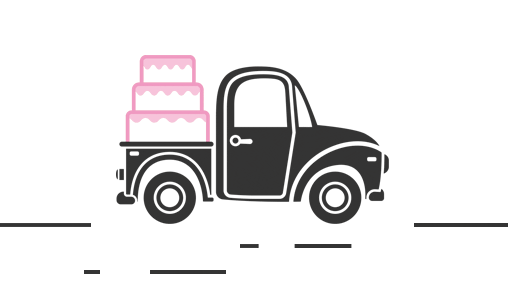 The content of this website is intended for informational purposes only & does not constitute legal, financial, or credit advice.