Discover
pros & cons
for both ways!
Usually, the first time you see your fiance happens during the ceremony. Recently couples have been skipping traditions to do what is called the First Look. It is a special moment when you get to see your beloved for the first time at your wedding.
The difference is that a first look is more intimate being just the two of you. This is a beautiful trend. It is important to know that some couples save the first look moment for the altar.
our guide covers the top reasons to either do or skip the first look
There is no wrong decision here. Decide what suits you best & what will be memorable at the moment. Still, you might be in doubt about whether to do first look photos or simply see your beloved's reaction at the altar.
👀 Before you make any decision, let us tell you the pros and cons of having a first-look session.
Average Read Time: 4 minutes 10 seconds
Pros & Cons for Doing a First Look Reaction Photo:
you and your partner will have a meaningful, private moment before everything starts
Doing a first look gives you more time to enjoy your wedding ceremony without being pressured by time. You will be able to try the hors d'oeuvres selected for the cocktail hour, mingle with guests, and have your family and wedding party photos taken. Doing all this sooner gives you more time to share the joy.
Couples who don't do first look photos have their photo session later between the ceremony and reception. Your hired wedding planner might hurry you to take as many photos as you can with your partner & family in a limited time frame. This implies a stressful situation.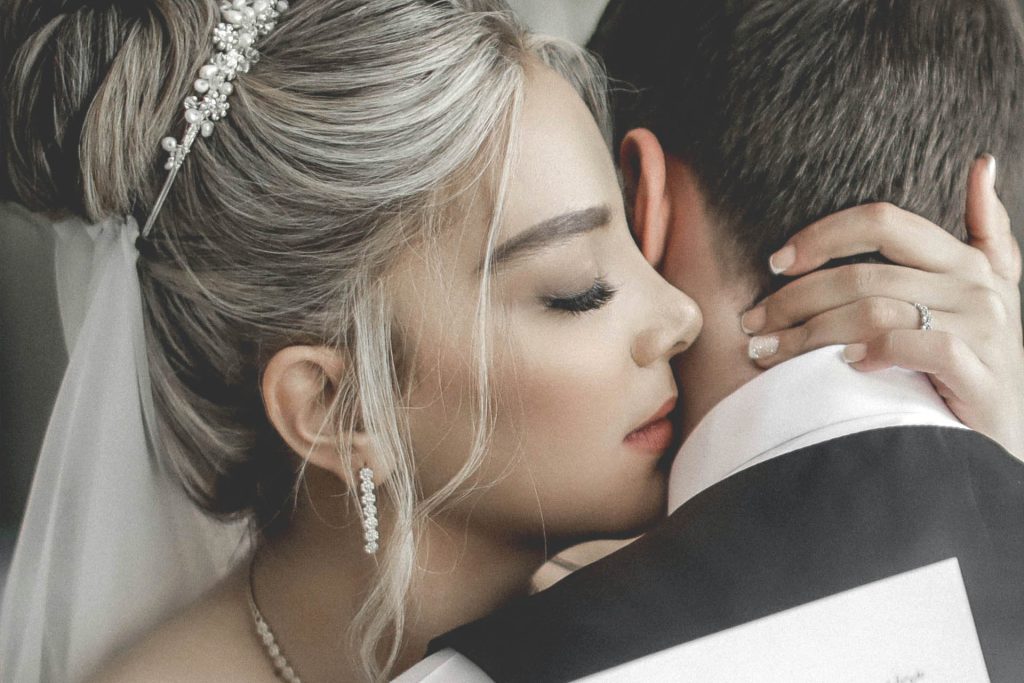 you will both look relaxed & radiant in every single picture
There are benefits to doing a first look photo session before your wedding starts. You will have more time for photo poses & angles. This will help you both relax in an intimate atmosphere. In essence, you will have ample time to get the best first look photos you have in mind.
It is a well-known fact that you will be the center of attention. It is hard to not think about every little detail. Out of all the variables, you might not be able to control your nerves. Nerves can go full-on crazy & leave you feeling jittery. That is enough to leave you feeling tense.
All eyes will be on you, plus the camera will be following your every step
Having a 'First Look' photo session will ease that tension. Spending some time alone with your love will calm you and make you feel more comfortable.
This is so important that we cover it in our list of (10) things to avoid at your wedding. You will remind each other that you are in this together and that today is the day you finally get married!
However, this is a much more private and intimate moment. Not every invited relative & friend will see you tearing up, just your photographer.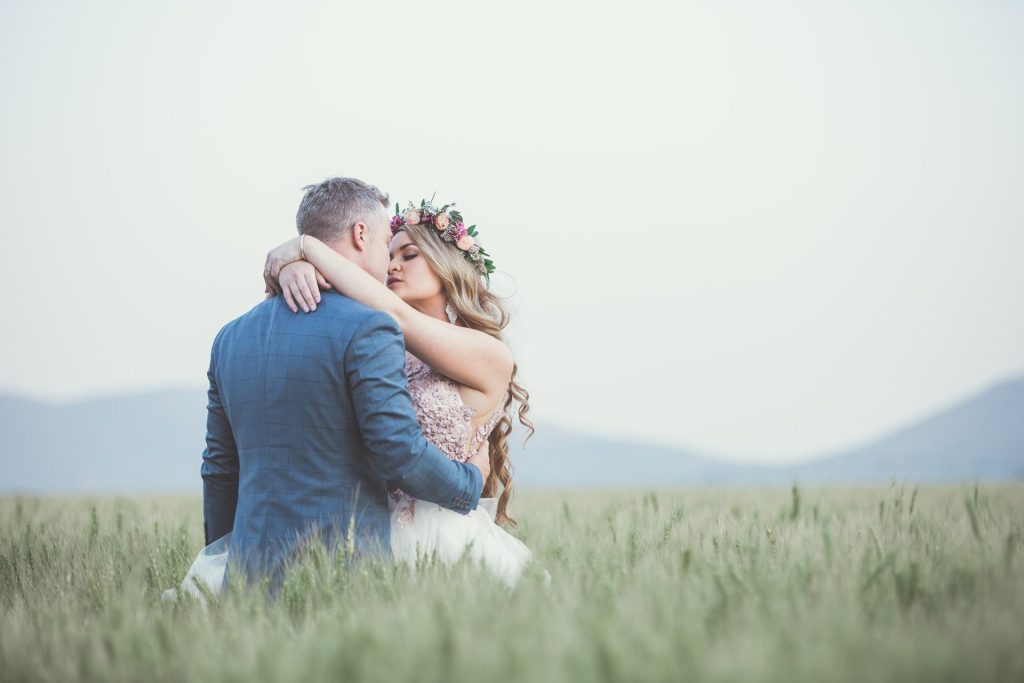 a first look gives you a chance to reset the pace of your wedding as if stopping time
The wedding day passes so fast & this will help you savor your intimate moments & romance. You may be an introverted type of person.
It can feel awkward expressing your emotions with your vendor there. Try to relax and think that it is a far better option than doing it in front of all the guests.
Want to Save Money?
Talk to a party pro now!
You have probably watched romantic movies with the groom waiting at the alter for his love. He starts tearing up when she walks down the aisle.
Well, you will partially miss that moment due to the first look photos. For everyone else at the wedding ceremony, it will be the first time seeing you, but not for the both of you!
it is important to note that you won't be losing the magic of the altar
We have seen so many couples tear up even more at the ceremony, even though they have had a first look. It is one thing to have an intimate moment & another to tie the knot in the presence of family & friends. It is emotional, sentimental & will give you all the feels once again at your ceremony.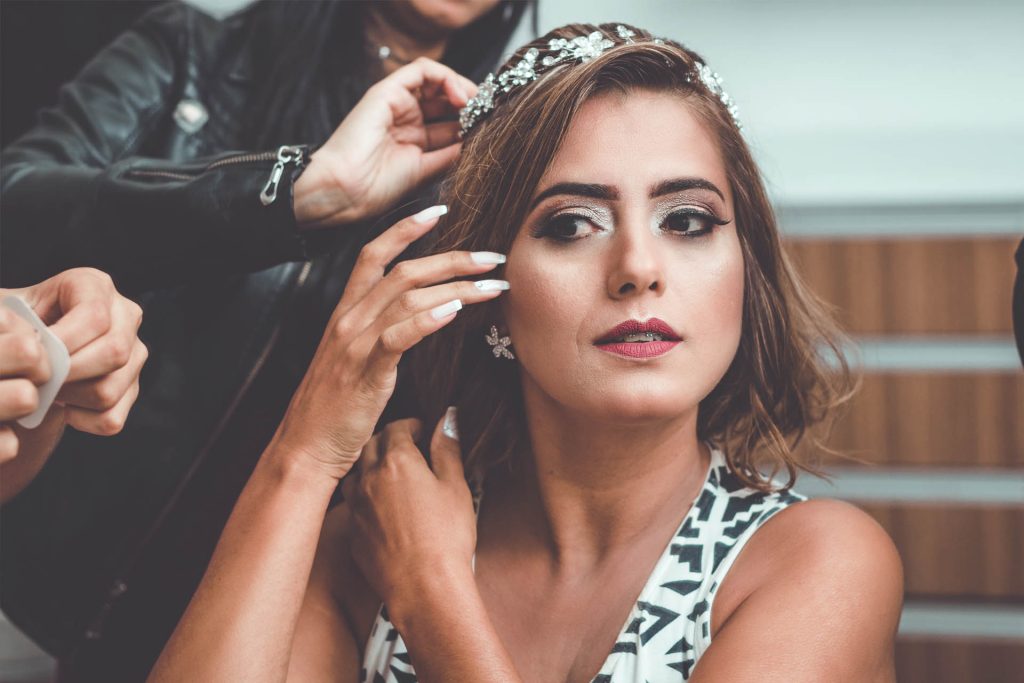 Doing a first look means getting up on time and planning your wedding day much earlier. This gives more time for makeup, hair & dressing up. You want to be all glammed up for your photos.
get ready to be an early bird on your big day, first look photos require time
We recommend scheduling 30 minutes for the first look session, so you have enough time to savor these moments together relaxed. You must communicate with your vendors so that your timeline does not fall behind.
It is for sure that your mom, dad, siblings, or even grandparents have been dreaming of your wedding. They should accept every decision you make as long as you are happy. On the other hand, they would love to see your reaction to the first time meeting at the alter.
This may seem irrelevant to you, but believe us, it means everything to them! One way you can make it up to them is to have your photos taken in a photo booth at your reception. Take the time to have fun with them & get instant snaps of your joyful moments together.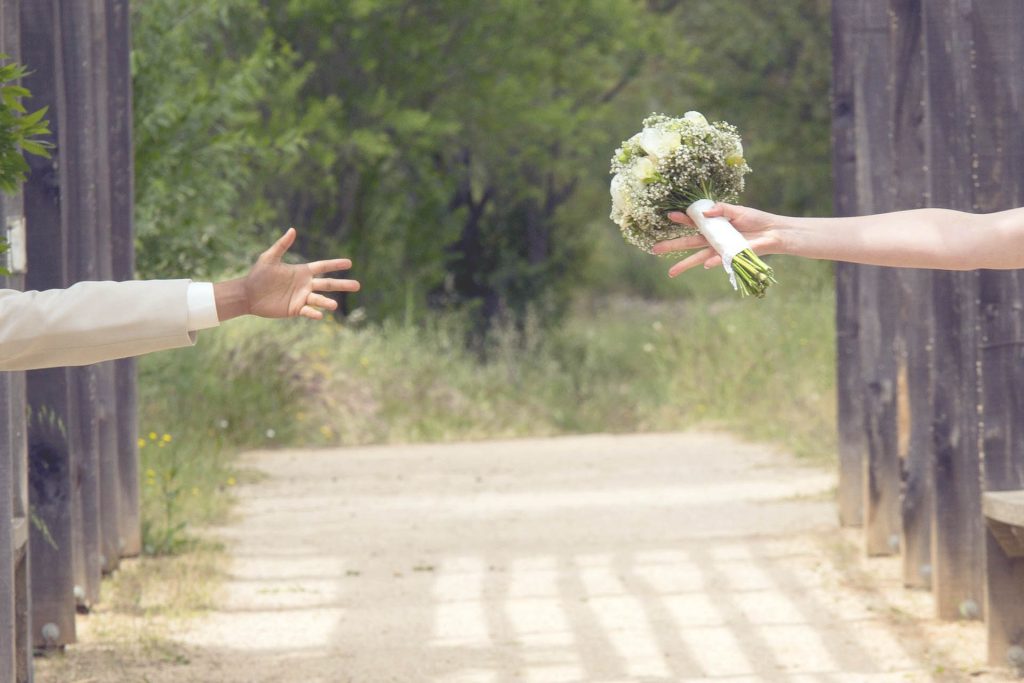 congrats you're an expert on first looks, tell us what you prefer in the comments below
The candid and emotional first look between a couple in love is undoubtedly unforgettable. So compromise with your partner. You may even consider doing a 'first touch'.
This is where you can take photos holding hands on opposite sides of a corner, or maybe separated by a drapery. Regardless of your choice, the wedding images will be excellent. The most important thing is that you both feel fulfilled and in love.
Founders Robert + Nicole Reno
With a combined (4) decades in the industry; we've trained hundreds, booked thousands, & partied with millions. Our first-hand experience allows us to empower others to succeed & be great… (read full bio)
Founders Robert + Nicole Reno
With a combined (4) decades in the industry; we've trained hundreds, booked thousands, & partied with millions. Our first-hand experience allows us to empower others to succeed & be great… (read full bio)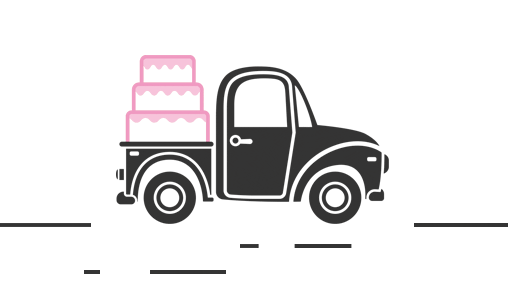 The content of this website is intended for informational purposes only & does not constitute legal, financial, or credit advice.