DIY Corporate Event Rentals
No Experience Required, Simply Love It Click It Ship It Done®
SHIPS FREE NATIONWIDE
Rent $94 for your company event & ShipOur.Wedding™ gives FREE shipping, Orders arrive 2 days prior to your event. Plan your company party with us & get more!
EASY DIY SETUPS
Cutting back on costs is important for DIY rentals. ShipOur.Wedding™ provides training to help you take the right steps to setup like the pros for your corporate event.
SAVE SERIOUS MONEY
Our main goal at ShipOur.Wedding™ is to help you save money. DIY is the best way to fit in your budget. Our equipment helps enhance your brands identity.
Plan Your Corporate Event on a Budget
We have done 500+ corporate events across this beautiful country. This includes your annual holiday parties, to expensive large city wide events with national press coverage. Our focus will always be to give you more bang for your buck. ShipOur.Wedding™ online e-commerce rental website is backed by the experience of an award-winning team. Our team of pros do this for a living and know the dynamics it takes to enhance your product and/or image. Check out our business bundler and get creative with your company event.
Over 200 Popular Corporate Event Rentals & Services

Let's break down our packages nice and simple. The advantage of hiring ShipOur.Wedding™ is you get instant savings with our most popular rentals. This means you skip the middle man prices on labor & delivery costs. We will guide you every step of the way through your DIY process. We supply you with everything you need to pull off AMAZING setups. We have event linens, uplighting, over 15,000ft of drapery & DIY company services. Read More...
---
Uplighting Solutions Cost Only $19 Per Fixture
---
Uplighting makes a huge impact in any event space. Use uplights to match your company colors while keeping your spending reasonable. Fixtures have different weather ratings for different environments. Choose from uplights, outdoor wedding lighting & wireless uplights. ShipOur.Wedding™ will make your corporate event rentals bright with uplights.
---
Corporate Event Draping Begins at $25
---
Did you know that ShipOur.Wedding™ is one of the largest & cheapest drapery suppliers in the country? We stock over 15,000 sq ft in many popular colors. This means you can have your draping match with other corporate event rentals. Most importantly, our poly-silk fabric is durable & fire retardant. Get piece of mind knowing you're reserving the BEST in draping.
---
Nationwide Company Photo Booth Services
---
You can expect your photo booth to be one of the biggest attractions at your event. Our affordable booths provide pictures you can share on social media. Everyone will have a blast with this EZ-setup DIY rental. ShipOur.Wedding™ helps preserve your memories. We can accommodate multiple corporate event rentals happening at once across the country!
---
Spell Your Company Name or Title in Big Letters
---
With big white letters, spell out your message, company name, or any other idea. These DIY corporate event rentals are easy to use & become a focal point. Spell out the name of your company, or display a title like CEO, CFO, COO, or VP. Express your main brand's slogan the best way you see fit. Click the green button & spell out an endless list of letter possibilities.
---
Your Biz Can Get Name Lights at $109
---
Name monogram rentals help you display your company logo, slogan, or design proudly anywhere. We've seen clients use this on walls, floors, & other unique areas. This is an amazing way to showcase your company. ShipOur.Wedding™ customizes each gobo design for every order. It's as easy as telling us your design & we ship you everything you need.
---
Corporate Events Rent Stars Starting at $109
---
Your company may try to work with a star themed event. If that is the case, then our LED star ceiling lighting projector is perfect. It casts thousands of starry beams over your banquet room. This is a great fixture rental because the possibilities are endless. Let ShipOur.Wedding™ create the corporate event rentals you've been anticipating.
---
Rent High Energy Black Lights for $99
---
Black lighting is an awesome way to bring out the colors in your room. The effect from black lighting will show off all the details of your company party. Lighting up your event is an important step that can easily be achieved with black lights. Your company gathering will stand out like you hired a professional vendor. Learn more & click the button on the right.
---
Go Hot or Cold with Lighting for Only $109
---
Changing the temperature is one of the best way to control the mood of your DIY corporate event. Having a cold lighting effect gives your party a sudden chill that makes everyone feel cool! When having a hot event makes everyone relax and mellow out. Hit the button yourself to find what is possible with elemental lighting design from the pros at ShipOur.Wedding™.
---
Company Parties Needs Dance Floor Lighting
---
A popular craze is to give your dance floor maximum results. Our party lighting package includes pre-programmed moving heads that ensure your event is not overlooked. Every party needs dance floor lighting even if you're planning a conference or networking experience. Regardless of the occasion, learn more about how intelligent moving heads easily add energy.
---
Give Guests a Place to Sit at your Corporate Event
---
Seating is a necessary feature to have at your event. You can choose from (2) popular colors (modern white and rustic brown). Setting this up is as easy as it looks. All you have to do is unfold your couch & shape it. This material is environmentally stable made from 100% recycled cardboard. It is light weight at only 45 pounds. Reserve your flexible seating today.
---
Company Videographer for Your Event
---
Having a designated videographer is an important detail. You'll want to record the event live to document employee guest interaction. We save you so much with this approach you will be shocked at our cost. Trusting someone with your video is an important decision. We ship you the camera, you send it back & we email you a final video. Be amazed… it's amazing 😉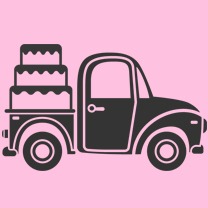 Reasons to Hire ShipOur.Wedding
™

?

1.)  FREE Nationwide shipping both ways on orders over $94
2.)  Reputable & affordable DIY company party kit solutions
3.)  We've been award TheKnot & WeddingWire Awards
4.)  Over 250 options to ensure your perfect event
5.)  EASY setup tutorial videos with QR code technology
6.)  Save more with our lighting design & complete package
How to Plan a DIY Company Party?
🖥 Find DIY corporate party rentals you love in categories above
🗓 Check availability, put down a 25% retainer to reserve your date
💳 30 days before your event the remaining 75% is due in full
🇺🇸 FREE nationwide standard shipping both ways on orders $94+
📆 Guarantee standard shipping rentals arrive 2-days before event
📦 Open reusable box, it has everything you need
🎉 Setup package, do it yourself, & enjoy your corporate party!
📦 Send back rentals & instructions in same box with prepaid label
Why Should I Get DIY Company Event Rentals?
ShipOur.Wedding™ takes your event very seriously. We want to be the best representation of your corporate image. Now we throw a good party but you have to decide on your rental items. Our services help ensure a positive DIY experience that is budget friendly.
Planning your DIY event isn't always an easy task. Fortunately, ShipOur.Wedding™ has solutions to eliminate those stresses. We provide you with all the necessary equipment rentals for your upcoming corporate event. When you go DIY you should have no problems setting up your event in a timely manner. Our company can provide services like uplighting, draping, linen rentals & DIY party services.
We are the champions of affordable DIY rentals & bundled packages. Our passion is giving you the event of a lifetime with ultimate savings. Take advantage of our bundled discounts and creating breath-taking memories without breaking your bank account. Let ShipOur.Wedding™ be a part of the success of your celebration.