Yes! We want your wedding photos to look amazing (without costing too much). Your ceremony is filled with emotion and… wait for it… DECOR! Y We all have seen those simply gorgeous wedding shots with draping in the background. How can you create a similar look on your archway or pergola without going over budget? Now you can get an identical look with our do it yourself wedding draping kit.
learn how to drape your ceremony arch like a pro!
Ship Our Wedding® provides everything you need (draping wise) so that you can hang fabric like a pro from your ceremony arch. We even have base plates available for rental so that you have more control over the fullness of your draping as it is pulled off to the side. It is easy to create a beautiful ceremony with draping. Take a deep breath and continue reading our article. Together let's make this happen!
Project Setup Time: 1 hours'ish
What You Will Learn About How to Drape an Archway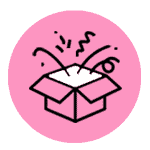 The rentals are simple to reserve on our website. Ceremony draping is broken down into two categories (draping and weights). You will need a couple of handy tools as well (ladder, wire cutters, pipe cleaners, zipties). We broken down everything you need so that you know how to make a wedding archway:
(1-5) Pieces of 25 Foot Draping Fabric

– The amount of draping will depend on your archway. Some pergolas are very simply (they go up, across and back down). Some other ceremony arches are much larger. This complexity allows for creativity when hanging and pulling fabric. If you have a larger pavilion, then you will need more fabric for the wedding arches.

(1-4) 12lb Base Plate

– These base plates are necessary when you are pulling your fabric off to the side and want to keep it in place. This is very important because the wind might take your draping and cause it to move. If you have more wind you will need more weight. Keep this in mind during your setup. You may need some extra weight nearby that you can also place on your base plates.

Extra Zip Ties & Pipe Cleaners

– Your rental will come with a handful of pipe cleaner and/or zip ties. We recommend getting some extra just in case you need to really use them to attach your draping to your ceremony backdrop. It is better to have more and not use them, than not have enough. You don't want to make the wedding mistake of having to run to the store last minute!
We have all the items your need as rental. To view availability and price click any of the links above. Most vendors may charge $500 – $1000 to achieve a similar look with ceremony draping. When you do it yourself you bypass this unnecessary labor cost because you are in control over your setup. Save the money by getting the look you deserve. Keep reading to learn how to hang ceremony draping on your wedding arch.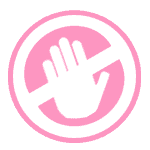 If this is not your pergola, then make sure you get permission first. You want to double check your setup times in-case your venue will double book the pergola. Typically this takes an hour or less to hang the drapery. Chances are your arch will be pretty high up. If that's the case, then have a ladder on hand so that you can reach up to hang/attach all the pipe and drape.
make sure you get permission first… double check setup times
The more open your space the more wind you will get. If you ceremony is happening off a body of water then you will get A LOT of wind. Factor this into your setup so that you have enough weight on any drapery that is getting pulled off to the side. Also to keep your setup simple hire friends to work your wedding so that it saves time on your DIY setup.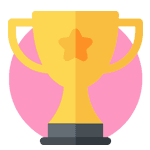 The steps involved are really based on the size and amount of fabric you want to have hanging on your ceremony backdrop. Your archway could use anywhere from 1 to 10 pieces of fabric.
A good rule of thumb is to start with (3) pieces. Have 1 as the center pieces going across the top and down the sides. Then use to more to flank it on the left and right. If you have more panel draping then repeat any of the steps below. Here's how it's done:
Step 1: Find the center of your first pieces of fabric, using the fabric with a zip tie or pipe cleaner attach to the center of your front pergola arch. Also check with your venue wedding coordinator before installing any screws or nails.

Step 2: Pull back the left and right sides of the draping. If you have rafters then swag the fabric over and while adjusting in your hand accordion to give the right fullness.

Step 3: Either attach the hanging pieces of fabric to the sides of your column or using a small weight with pipe cleaner to keep from blowing in the wind. If you have enough excess, then you can pull off to the side with a base plate to keep in place

Step 4: Repeat steps 1-3 for any more back pieces of layers of fabric you want to hang from your wedding archway.
Did you find the above instructions helpful. Know what would be even better? A super detailed video tutorial. Watch the whole process from start to finish and create your ceremony draping with less vendors. Learn what every bride needs to make it look like you hired a pro!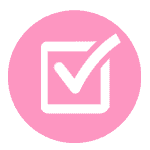 how are you planning on decorating your ceremony, tell us in the comments below
Hey eventeers, we would love to know how your DIY ceremony draping turned out. Post your results in the comments below! Tearing down your ceremony drapes is super easy. You might be tempted to grab an end of the fabric and pull, but we advise otherwise! Some wooden beams might not be secured to the top.
You might damage the structure if you pull too hard. It is more safe to use a ladder and manually lift any fabric that is laid over any rafters. The great thing about pergola draping is that it comes down very quickly. In 5 or 10 minutes you can have everything completely tore down. As always if you have any questions don't hesitate to contact us. Our team of event designers would love to help you create a lovely look with draping at an all inclusive wedding venue or air bnb wedding ❤️
XO Team Ship
Let's Plan Your DIY Wedding Under Budget