Not if you have a super-duper user-friendly guide crammed packed with helpful info! We cover the most popular chair cover combinations as well as each color individually.
Best of all, these are EZ to do yourself and rent at discount prices to transform ballrooms. If you need to rent any chair covers we can help you with that too!
here it is, the best guide online for colors & chair cover rentals!
The colors are important because they help set the tone for your wedding. Color is one of the many elements that brings together your theme & event decorations.
We cover the benefits with insider feedback about these colors. Let's go over how you can get better results with your wedding chair covers!
Average Read Time: 6 minutes 20 seconds
(11) Most Common Color Combos for Spandex & Linen Covers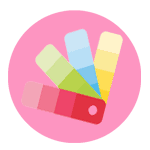 If you want inspiration on colored chair cover combinations, then look no further. Below we list out our top chair cover designs to get you thinking up décor ideas & party themes.
here are the top (9) inexpensive color combos used to drape over chairs
Black & white chair covers are the most common color combination. These two colors are sometimes called tuxedo chair cover colors. You can spice up the black & white with any accent! Try working in small bits of color with either black or white as a primary & secondary color.
Mostly black with gold accent chair covers are perfect for formal events. Chair covers are an affordable alternative to renting chairs. Use this color for anniversaries, galas, and NYE ball drops.
Now let's cover using more gold with black as the accent. This just feels like something you could do for a themed party. Gold & black look glamorous & work well with themes like 'The Roaring 20s', 'Harlem Nights', and 'The Great Gatsby'.
White chair covers with gold sashes are a simple & elegant color combination. It has a very neutral look. Since gold is the most common wedding color this is the perfect way to not overdo the gold theme. Pair white with gold to make a subtle statement.
Black and blue give a dark and mysterious vibe. This is best for night-time themes! Pair it with constellation lighting over your ceiling.
Here are some popular blue themes:
midsummer's night dream

dancing under the stars

a night in Paris

under the sea

enchanted forest

a garden party

a starry night
Blue and white chair covers are another popular color combination. The main reason why is because there are so many variations of blue. We cover them below later in this article. Pair white with blue uplighting as a way to bring in your wedding color.
Use light blue with pink chair covers for baby showers. To make the party more fun, mix and match different colors of pink and blue as sashes. Let the guest count at the end to determine if the baby is a boy or a girl. If there are more blue sashes than pink, then it is a boy!
try to work in holiday chair covers when in season…
Your Halloween party has many places to accent with color. Black and orange chair covers give a spooky elegant look. Are you planning costumes, specialty lighting, and themed music? You might even consider black with red chair covers!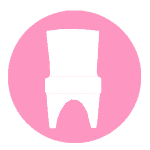 White spandex chair covers are the most requested chair cover. White tends to get dirty more easily because it is a light color. Keep this in mind when planning an event outdoors with wind or dust.
white chair covers are used for weddings & every event type imaginable
You can use white chair covers for folding chairs or white banquet chair covers. The reason why couples rent spandex white chair covers is that it matches every colors listed on this page.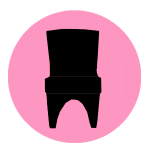 Black spandex chair covers are the second most popular chair cover. Black chair covers are hard to get dirty so they are considered more durable.
black stretch chair covers look super elegant!
They come in two different sizes. You can rent either black folding chair covers or black banquet chair covers. Make sure you have the right cover for the right chair.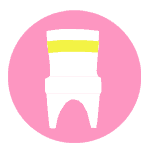 Burgundy chair covers are a less bright version of red spandex chair covers. It is a muted color like a navy blue chair sash. Because of this red chair cover pairs well with dark reds.
rent red chair covers at wholesale prices
Our chair cover is elastic enough to fit over banquet and folding chairs without arms. This will look good as a sash. You can use any stretch chair cover color with a red sash.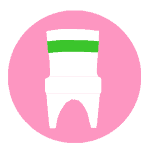 Lime green chair covers pop more. They are highly visible but the color may be too loud for luxurious themes. You might consider renting sage green chair covers.
there are many shades of green spandex chair covers
Apple green chair covers are another version of sage chair covers except the color has more saturation. Use green chair slipcovers for spring & natural themes.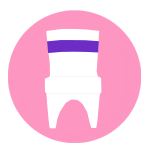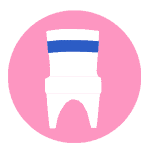 When it comes to blue, there is more than one shade you can use for your wedding:
royal blue chair covers

navy blue chair covers

teal chair covers

light blue chair covers
The light blue is a tiffany blue color. This looks like turquoise chair covers & it works well for spring themes. Baby blue is a pastel color that also pairs well with pink sashes.
These blue colors work well with winter wedding themes. It helps to play off ice and snow theme with lighter shades of blue. To see an example, watch our video above.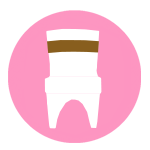 One of the only chair cover colors we don't offer is chocolate or brown. This dark color is rarely used or owned by vendors. Instead, we recommend using a spandex chair cover in the ivory/gold color family to accent.
Use this color if you are planning an outdoor wedding in a rural or rustic settings. Think of folding chairs in the woods made elegant! This same color brown spandex cover will also help dress up barns and event spaces with wood.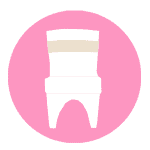 Cream chair covers are a version of white that has a slight tint to them. This color is called many names at receptions. We've listed a few of them below:
ivory chair covers look timeless…
beige chair covers

ivory spandex chair covers

champagne chair covers

candlelite chair covers
The slight fade of the color helps accent greenery & gold tones. Want a pretty look? Use white flowers & touches of greenery to create minimalistic wedding décor.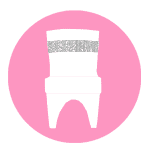 We've saved the best for last. This is what we call our sequin spandex chair covers. This falls into one of (3) color categories. Let's go over them one by one:
gold chair covers are #1 for weddings
Silver Chair Covers The silver spandex chair cover has the bling but also the class. Grey is a color that is halfway between black and white. Use these colored chair covers if you want a sash that is less dark than black.
Gold Chair Covers Our most requested color is gold spandex chair covers. There are (2) types of wedding themes. It is either gold or silver. Not sure if this is because of tradition or the importance of metal throughout history.
Rose Gold Chair Covers Coming in a close third are rose-colored chair covers. This is a more modern wedding color that puts blush in the runnings with gold and silver.
Rose gold is the color you see at a majority of weddings posted to social media today. Pair this tone with light pink, soft burgundy wine colors & whites.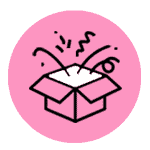 We hope our guide helps you decide which colors work best with your wedding's color palette. Use our color recommendations to create accents and focal points with your seating.
Spandex chair covers come in a variety of fitted shapes and sizes. They will fit on almost any standard banquet chair as long as it has (4) legs and no arms.
did we cover all your questions on chair covers? … (no pun intended)
We offer free shipping & it costs less than renting from vendors. FREE shipping is available on a variety of popular colors nationwide. This way you don't have to pay vendor's any expensive delivery fees. Let us know if your wedding or party needs to rent covered chairs in bulk with wholesale pricing.
XO Team Ship
Let's Plan Your DIY Wedding Under Budget